DWIGHT — It took a little while for the Newark softball team to get going during its semifinal matchup with Walther Christian at the Class 1A Dwight Sectional.
Up by only two runs through three innings, the Norsemen came alive behind a huge hit from sophomore standout Ryan Williams and the pitching of junior Taylor Kruser (9-0) to walk off with the 13-3 run-rule victory over the Broncos on Tuesday with two outs in the sixth inning.
"We didn't play our best game today, and I didn't pitch my best either," Kruser said. "But we all settled down and got the job done, and now we've got a chance to win a sectional championship, which Newark softball hasn't done in a long time."
The Norsemen (29-3-1) will be hoping to hoist their second sectional title plaque in the program's history and first since 2004 under legendary NHS Hall of Fame coach Norm Meier when they face unranked Woodland/Flanagan-Cornell (23-6) at 11 a.m. Saturday in Dwight.
The two teams played March 21 at Woodland, where Newark won, 6-1, in cold and windy conditions.
"This game coming up against Woodland is the game Newark softball hasn't gotten past in a long time since Norm was coach, and we're going to have to be at our best to beat them because they have a very good ballclub," Newark coach Tim Schofield said. "Today we started slow and only had five hits on the day, but when you get walked as many times [13] as we did, it's hard to get hits. Overall, though, the girls got us to where we need to be on Saturday."
Newark got to Walther Christian starting and losing junior pitcher Mimi Rieger with two unearned runs in the bottom of the second after junior Peyton Wohead (two hits, three runs scored) led off with a double to the fence in left-center.
With one out, Kailey Wohead walked before senior K.J. Friestad attempted a sacrifice bunt that Rieger fielded and tossed down the right field line for an error that allowed the Wohead sisters to score as the Norsemen led 2-0 after two innings.
With Kruser (6 IP, 3 R, 3 H, 10 K, 1 BB) sailing along in the circle – despite allowing a leadoff home run in the top of the fourth to Rieger that cut the lead to 2-1 – Newark plated four runs in the bottom of the inning.
Junior Bre Dixon led off with a walk and went to second on Kailey Wohead's sacrifice bunt. With two gone, sophomore Kodi Rizzo laced an RBI single to left that scored Dixon to put the Norsemen up 3-1.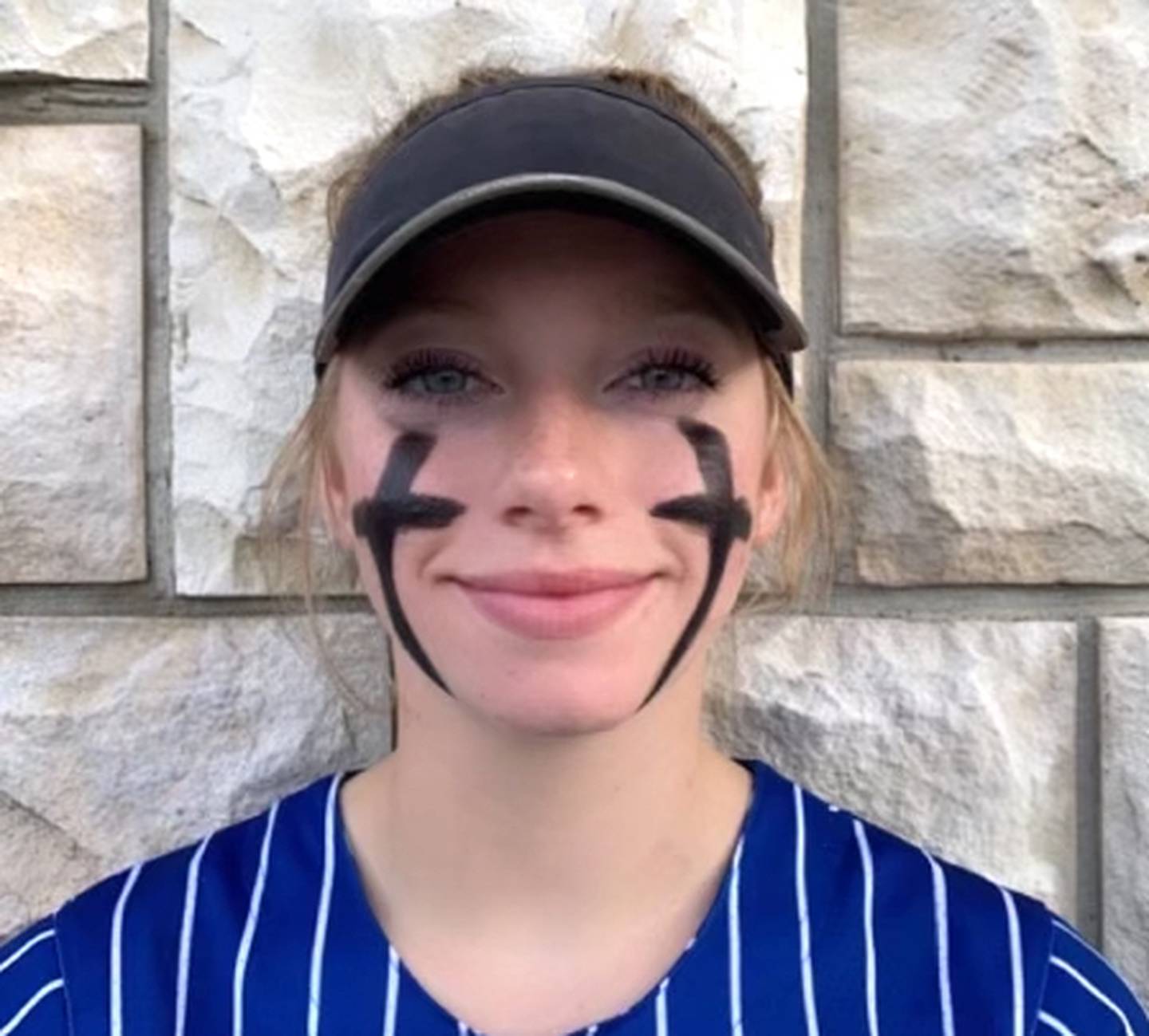 Junior Kaitlyn Schofield and Kruser both walked to load the bases before Williams – who had struck out her first two times at bat – pounded a Rieger 1-2 offering to the fence in right-center that cleared the bases for a three-run double and a 6-1 Newark lead after four innings.
"I was so frustrated after striking out the first two times today," Williams said. "So I decided to just go up there and hopefully put the bat on the ball, and fortunately I did."
Three more walks and two Broncos errors in the fifth led to four more runs for the Norsemen with only one hit. Friestad had the only run-scoring at-bat in the inning, as Newark went ahead 10-1 after five.
Walther Christian added two more runs in the top of the sixth to make the score 10-3 before the Norsemen sealed the deal in the bottom of the inning.
Five walks in the inning led to Kaitlyn Schofield's RBI groundout that plated Dixon for the walk-off victory that sends Newark in search of a sectional crown.
"That's a very good team over there in Newark," Walther Christian coach Anthony Pecoraro said. "They're ranked in Class 1A for a reason, and we saw that today, taking advantage of all the walks and errors we gave them. But still, we hung in there with them for a while with no seniors on our team. We competed very hard with a team that may be tough to beat and might go pretty far this year in terms of winning s state championship."