STREATOR – The only two players in the Streator Bulldogs' lineup to not get a hit or score a run in their Illinois Central Eight Conference softball matchup Monday with the visiting Reed-Custer Comets were Streator's only two seniors.
That was OK, though.
Jaelyn Blakemore and Maci Byers let their younger teammates take care of the offense, and the Bulldogs' senior battery made those runs stand up for a 6-3 victory on senior day at the SHS Athletic Fields.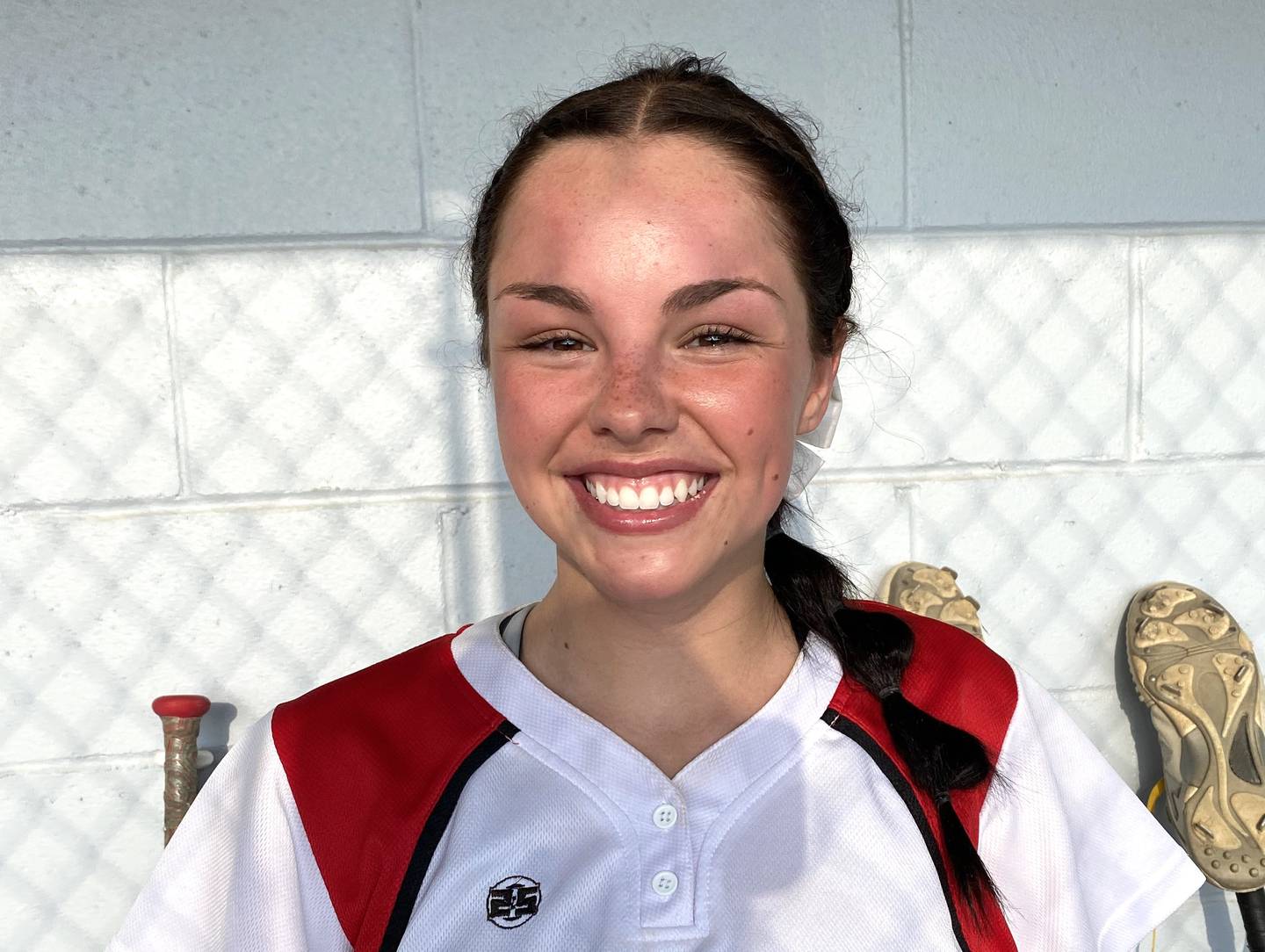 "Jaelyn did a great job pitching," said Byers, the Bulldogs' senior catcher. "We just click really well ... and today we found a way to get the outs we needed."
"We do really well staying on the same page with every batter," Blakemore said, "and we can execute the pitches pretty well.
"Honestly, we just wanted to come out and have fun and enjoy [our senior] day, but I'm glad it turned out the way it did."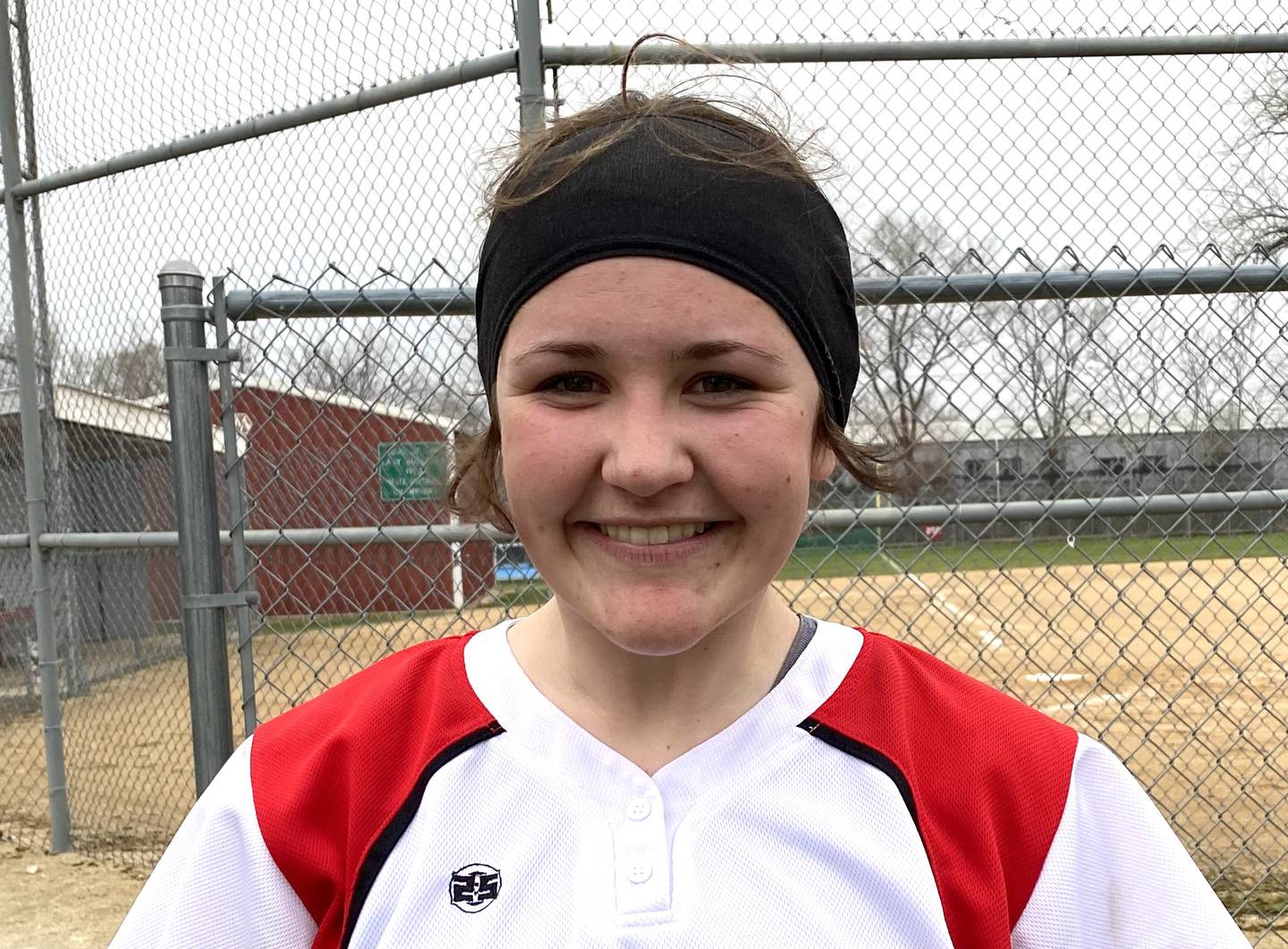 Streator (11-12, 4-6 ICE) and Reed-Custer (8-10, 5-7) are scheduled to conclude their series Tuesday in Braidwood.
"We had a couple errors that didn't help the cause, and our pitcher got in a little trouble, but we stuck it out and got back to work. ..." Comets coach Nick Arndt said. "We had our ace pitcher [Addison Brown] go down with an injury last week, so we've been shuffling things around a little bit with girls in new positions. They're doing well with it.
"They're adjusting. We're a good ballclub, really young, so good things to come, I think."
A 2-0 Streator advantage Monday taken in the bottom of the first inning, thanks to an Emma Augustine RBI double and Lily Kupec run-scoring single, was turned around in the third and fourth innings when the Comets followed two unearned runs with the go-ahead run on Mya Beard's RBI infield single to move ahead 3-2.
The Bulldogs, however, took the advantage for good with a pivotal three-run home half of the fifth.
Augustine (walk), Kadence Ondrey (walk) and Kupec (a perfect bunt single) all reached to load the bases. Unlike the third inning when Streator loaded the bases with nobody out but failed to score, this time the Bulldogs capitalized, tying the game on Lani Zavada's a sacrifice fly and taking the lead on Makenna Ondrey's opposite-field, game-winning single to left.
"We went bases loaded, no outs and didn't score a run, and I told them, 'We're not doing the little things, not executing when we need to,' " Streator coach Louis Ondrey said. "And that's something we've done well all season long until tonight ... but we figured it out."
Streator added a pair of insurance runs on Reed-Custer fielding errors but didn't need them. The duo of pitcher Blakemore and catcher Byers navigated through threatening waters as they did all game, working their way around 10 Comets hits by allowing three runs – only one of those earned.
The two defused one final threat, with the bases full of Comets and one out in the top of the seventh without a run crossing to end the game.
"Jaelyn and Maci are awesome leaders," said Streator coach Louis Ondrey of the pitching work, which included nine strikeouts and one walk. "Maci's always smiling; Jaelyn's always positive.
"It's a young group of girls, and [Blakemore and Byers] kind of took them under their wings and said, 'We're going to play softball,' and are showing the way."
Reed-Custer's Abby Sunday (6 IP, 4 ER, 9 H, 6 BB, 0 K) was dealt the pitching loss.
Beard with three hits and an RBI led the Reed-Custer offense, while for the Bulldogs it was Kupec (three hits, RBI), Augustine (double, RBI, two runs scored) and Kadence Ondrey (2 for 2 with two runs scored).