DePUE – There are times when things go so perfect that one feels invincible, and there are other times when one wishes his or her dad were there to offer a Lifesaver.
That was how things went, respectively, for Doug Hall and Jake Hoffert on the first day of the 2021 APBA U.S. Title Series PRO national championships on Lake DePue.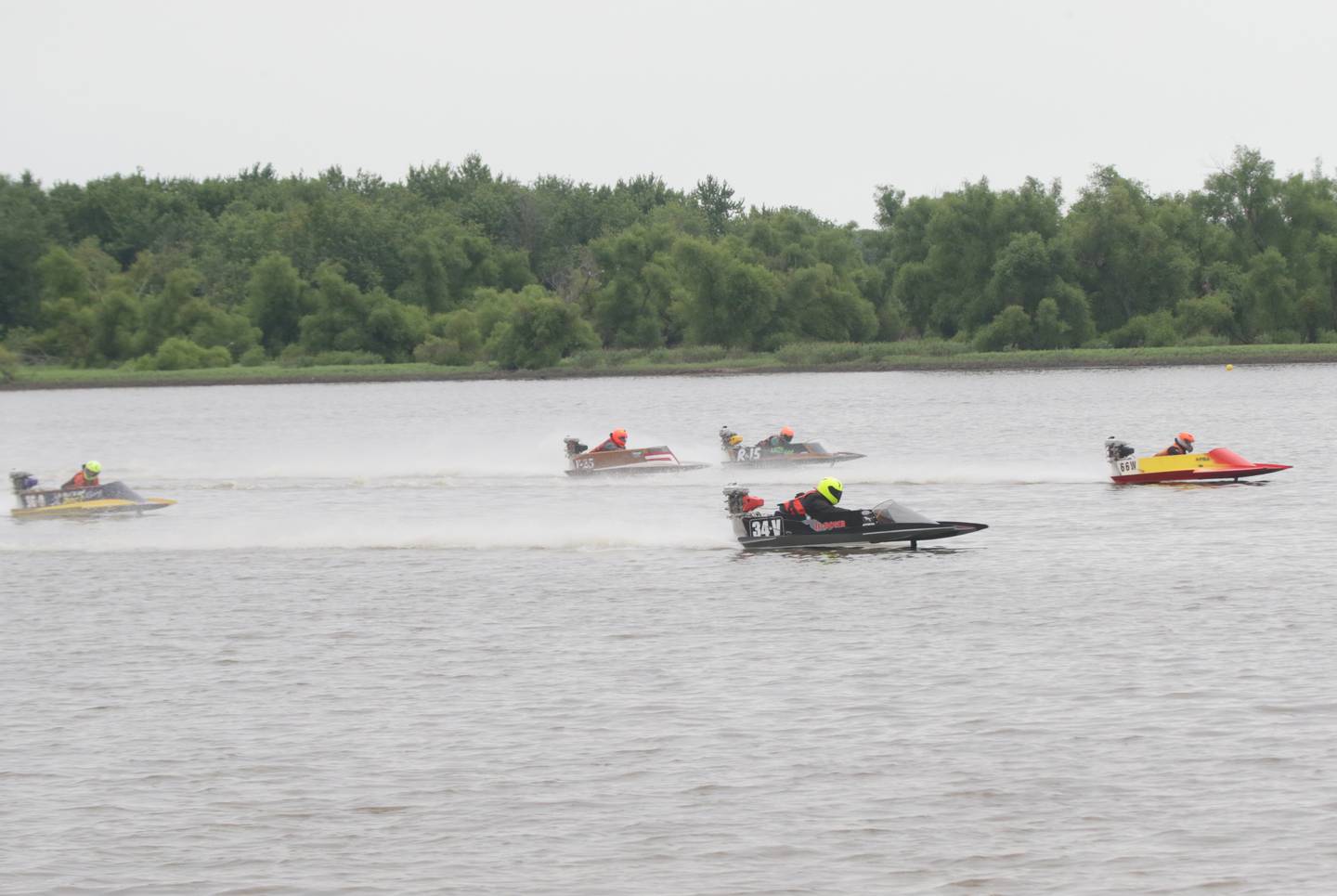 Hall, who hails from DeKalb, Missouri, was overpowering, claiming the 700cc Hydro class in the first half of the program, blowing by the competition that included the defending national champ, DePue's own Hoffert, in the first two heats. He then rallied to claim the third race and collect the title with a perfect score of 1,200 points.
Hoffert, however, shouldn't feel alone in having a bad day. The program that began at noon was nearly an hour in before it ran a race that counted. Stalls, flips and drivers tumbling out of boats caused seven races to be red flagged and rerun, putting the program almost two hours behind. In fact, the last of those spills came in the last heat of the day, forcing the C Service Runabout class to replay that final heat Saturday.
But Hall, winner of about 30 titles over the years at the DePue event, had no such problems once the races started. With no test time after an engine repair, he breezed to the two wins. In the third, he was cautious in the third-heat turns but opened it up on the straightaways, enabling him to catch and pass runner-up Raymond Bradford of Copemish, Michigan, Eric Vanover of Cincinnati in third and Hoffert in fourth.
"I won't say my plan was to go out and win that one," Hall said. "I was careful not to jump the gun, but I got off to a decent start, and things were running so good. It's a points game. I know fans want to see you go out and win the third heat, too, but I knew where I had to finish."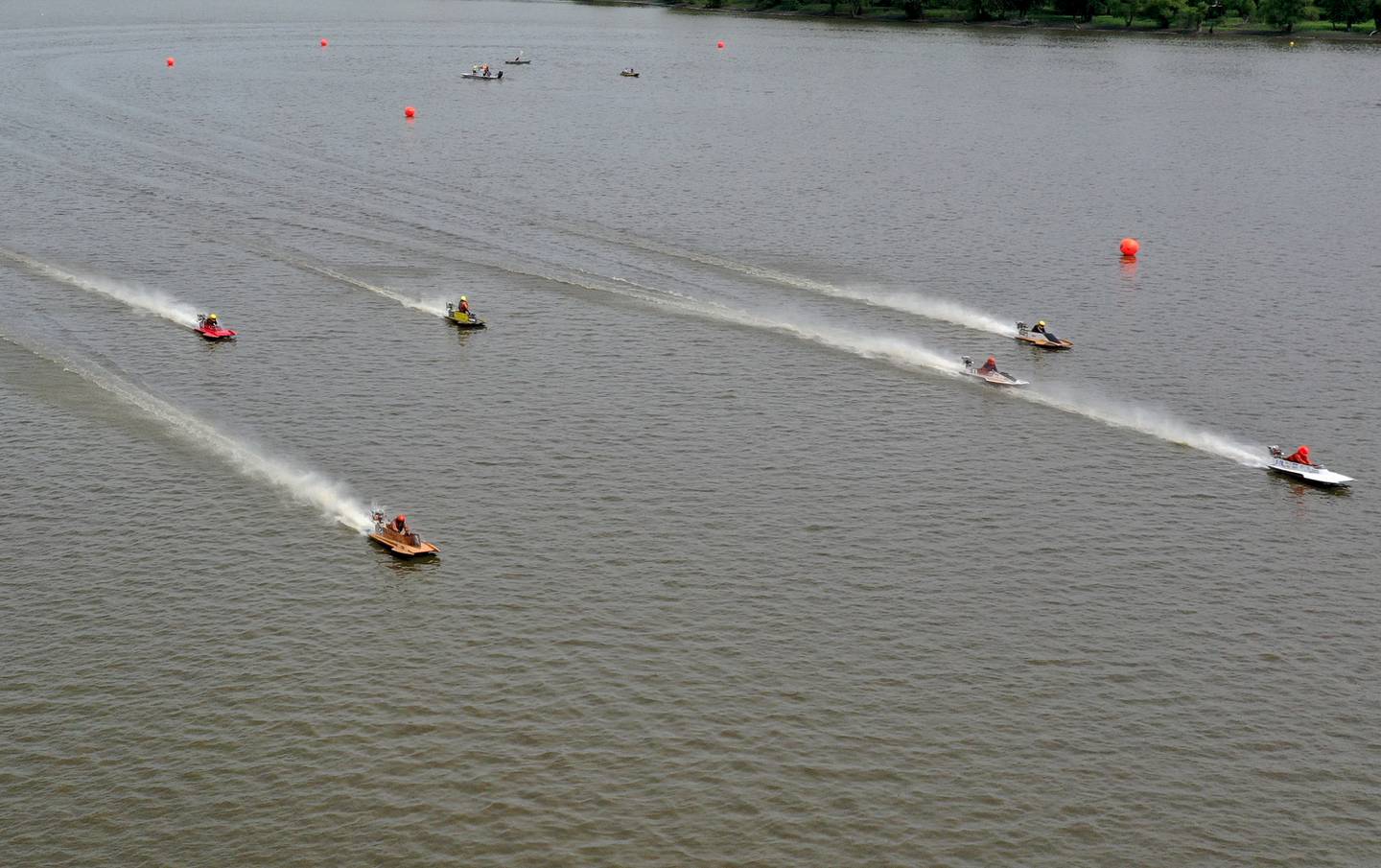 Hoffert said his nervousness was compounded by the delays.
"This just wasn't my day," he said. "My good No. 1 engine, the one I won with in 2019, was just not there – I think I cracked a sleeve in it and had more water in it than fuel – and my back-up engine was even worse.
"I just wanted to get out there and finish. We're so worried about speed, you forget you have to finish laps. We have to get back to square one. The 700 program is running well, but the 500, not so much."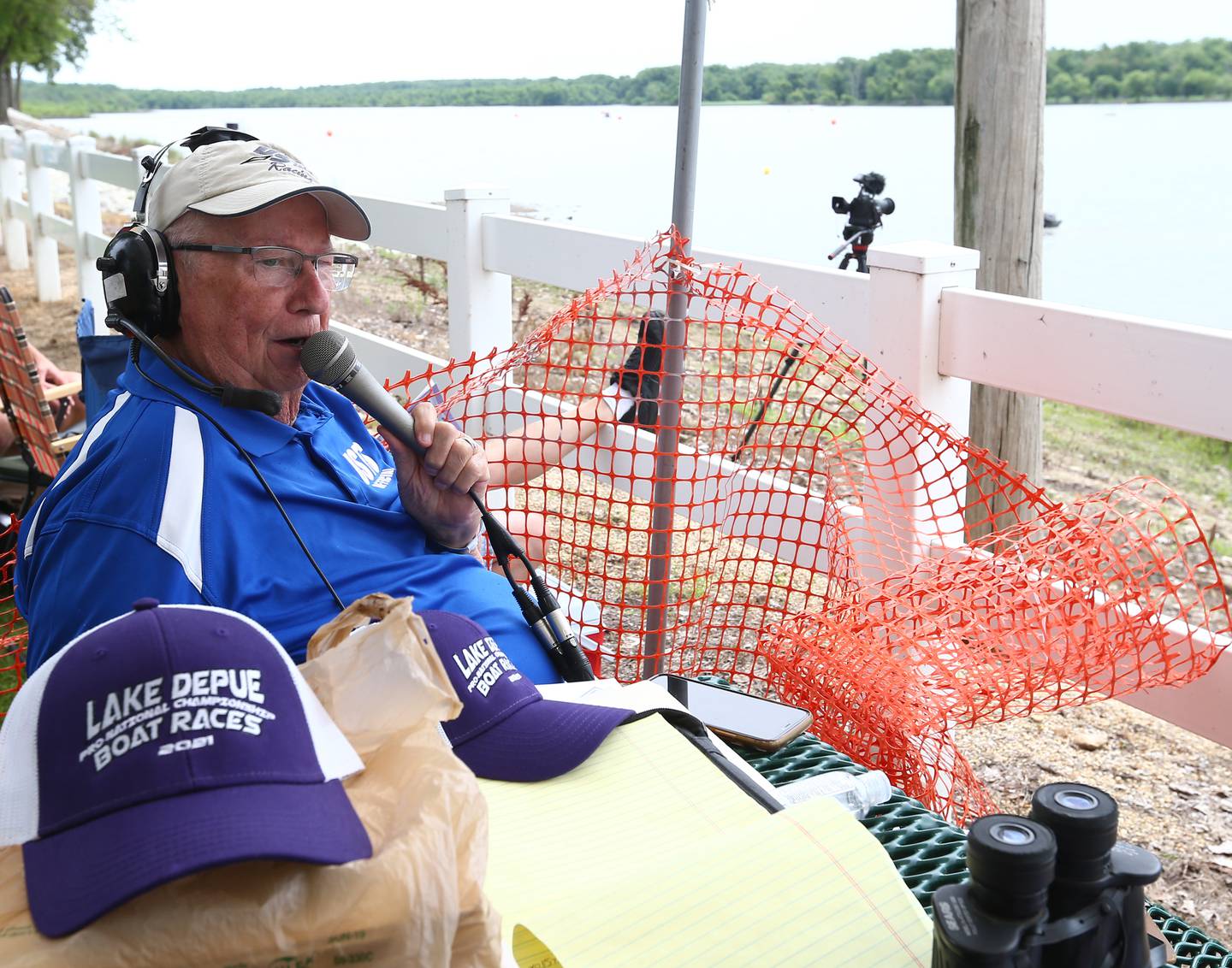 Justin Gibson of Washington, Illinois, was even more fortunate than Hall in the C Racing Hydro class, but then again, he traditionally has had good luck in DePue. He not only has won five titles but also met his wife, fellow racer Brittni Gibson, there at a stock race in 2009.
After two restarts, Gibson won the first heat handily, but he barely made it past the start in the second because of motor trouble. Fortunately, he was able to get a fouled plug replaced and bounced back to win the third heat and the championship over teammate Jack Campbell of Culver, Indiana, and defending champ Kyle Deptula of Springfield, Ohio.
"The restarts were frustrating, but the really frustrating part was in the second heat," Gibson said. "But restarts are part of racing, so you just have to go with it and not let it get in your head too much. … This is the one I shoot for every year. It has definitely special meaning for us."
Good luck was with Vanover in the 700 Runabout class, as he entered the third heat with 600 points and Andrew Thirlby of Interlochen, Michigan, and John Peeters of Arlington, Washington, close behind at 400 each. Needing a third-place result to claim the title, Vanover was fifth throughout most of it but caught a break when the driver in second place behind Thirlby, Joe Franck of Elko, Michigan, wiped out on the backstretch.
He passed Jason Sailor of Hamilton halfway through the final lap to finish third and take the title.
"I do not like cutting it that close," Vanover said with a heavy sigh and a smile. "I've won five titles here, and this was by far the hardest race that I've had to win. Everything was running well. I think everyone else is getting tired of us winning, so they're working hard. There are five, six, seven guys who are really fast now, and they showed that today."
The 175 Hydro was even more of a nail-biter, as Bradley Dygert of of Bristol, Indiana, and Peter Kelly of Lakeland, Florida, went into the final heat with 700 points each and David Jones of North Windham, Connecticut, close by with 650. Kelly grabbed the lead after the first lap and held on for the victory.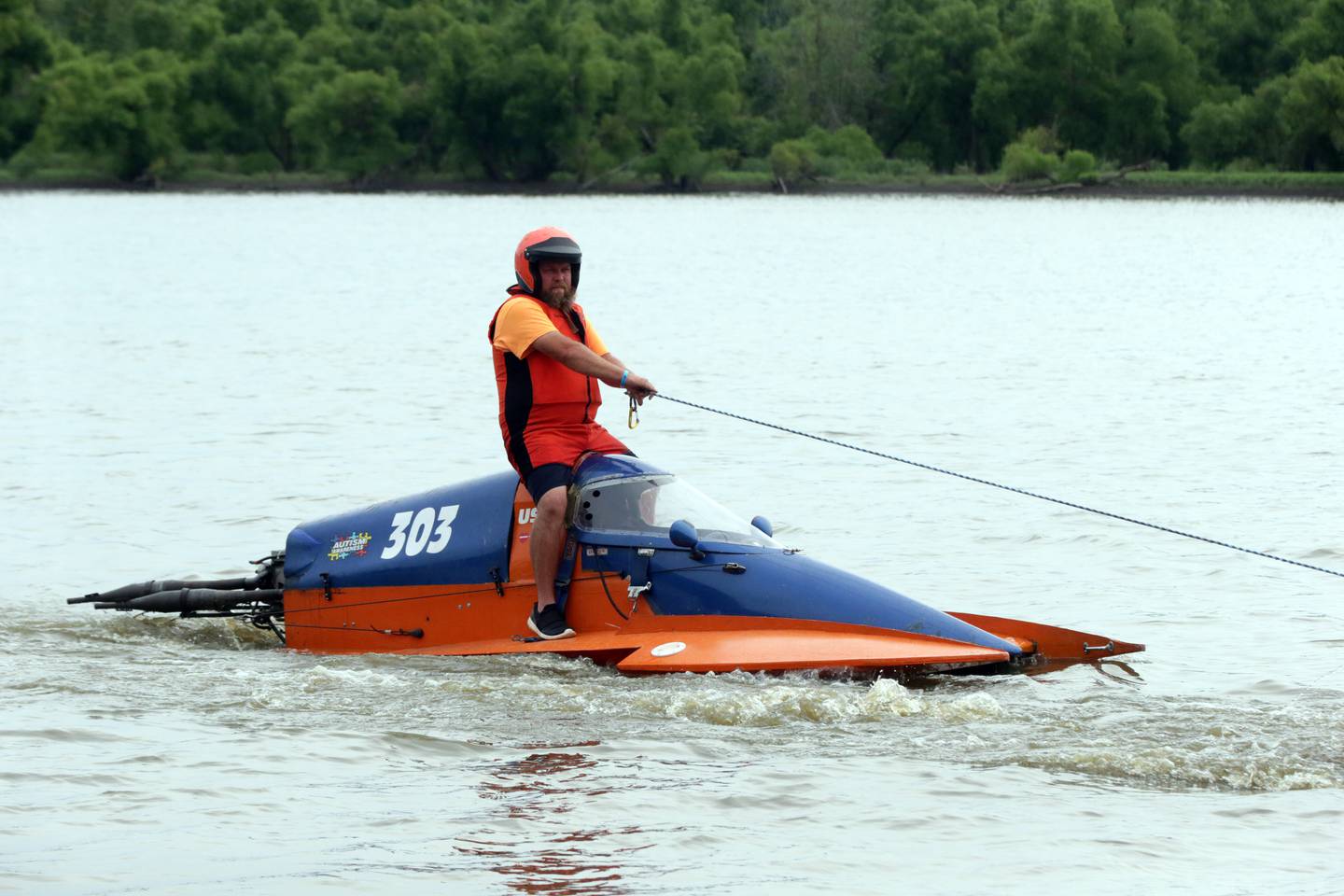 In the 125 Hydro division, Dygert was the winner again, followed by Ethan Fox of Council Bluffs, Iowa; Brandon Payn of Cedar Point, Iowa; and Scott Floyd of Millington.
Braxton Miller of Grove, Oklahoma, won the only two heats of the C Service Hydro class to claim that crown.
The OSY-400 class was won by Tacoma, Washington, native Ryan Gowin, edging out Rick Miller of Grove., Oklahoma, and Bob Wartinger of Des Moines, Alabama.
Madden Henshaw of Everett, Washington, captured the title in the first-ever running of the K Pro Runabout class. Ashten Cafarelli of Champaign was second, and Dawson Smith of Mexico, New York, was third.