After seven months of construction, a new Sandy Ford Bridge opened Wednesday in La Salle County.
The Sandy Ford Bridge, which carries County Highway 5 (known as Leonore Blacktop) over the Vermilion River between Streator and Leonore, was replaced. The project cost roughly $8 million with $6.4 million coming from federal funds.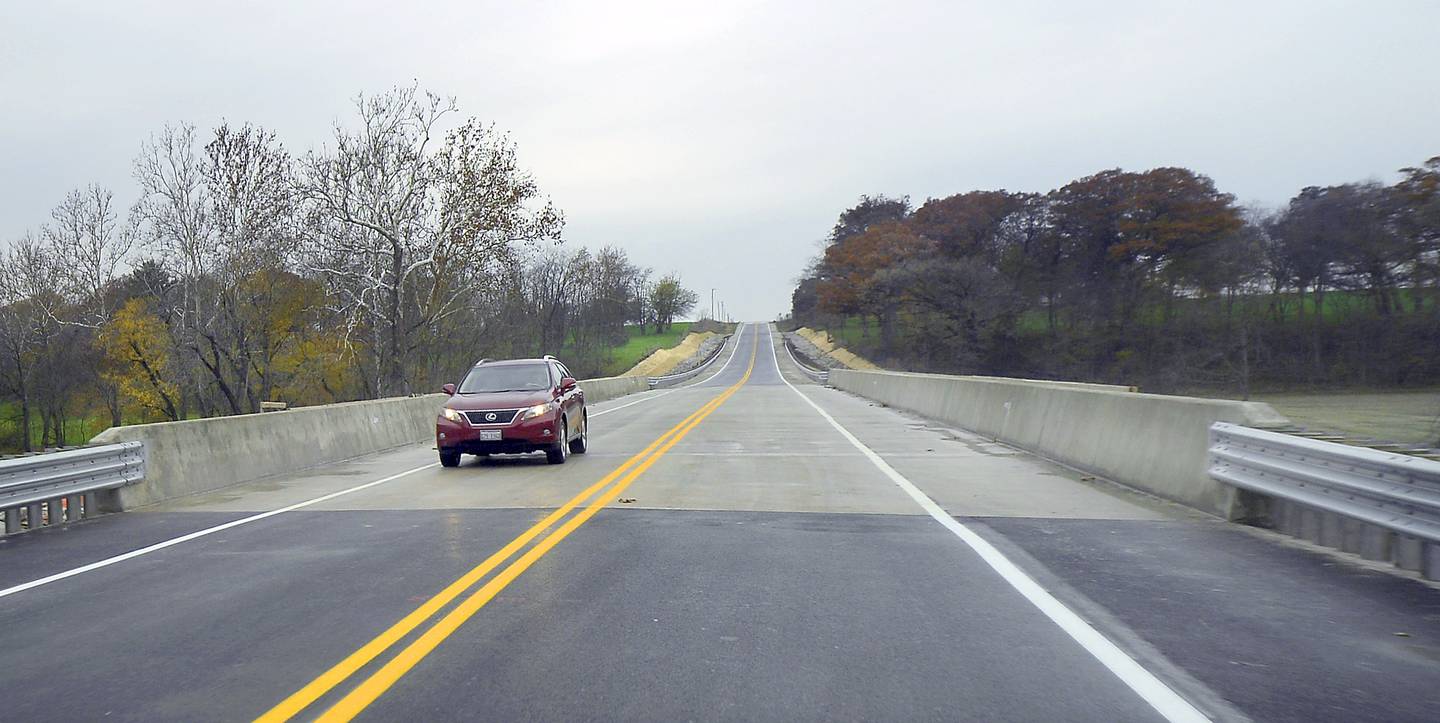 County Highway 5, which connects Route 23 and Leonore, had been closed to thru traffic since late March.
The bridge project had been at least three years in the making.
In 2019, it was learned the route needed to be realigned to the north of its present location. In 2018, additional evaluation work was required by the Illinois Department of Natural Resources because of the bridge's proximity to the Sandy Ford Conservation Area.
The steel truss bridge, built in 1959, had been in declining condition in recent years. It was demolished in April to make way for the new structure. The former bridge was somewhat iconic to the region: An HBO crew filmed the steel bridge in August 2018 for a scene in its series "Lovecraft Country," which was released last August.