It may seem strange Elaine Upton decided to close her costume rental shop just before Halloween, the biggest night of the year for costumes.
For 40 years she has turned her customers into everything from fairytale princesses to Roaring 20s flappers.
But Upton, it turns out, has decided to shut down the rental shop she has run from the two-car garage attached to her home in Marseilles.
However, while that means no more rentals, it does not mean no more costumes.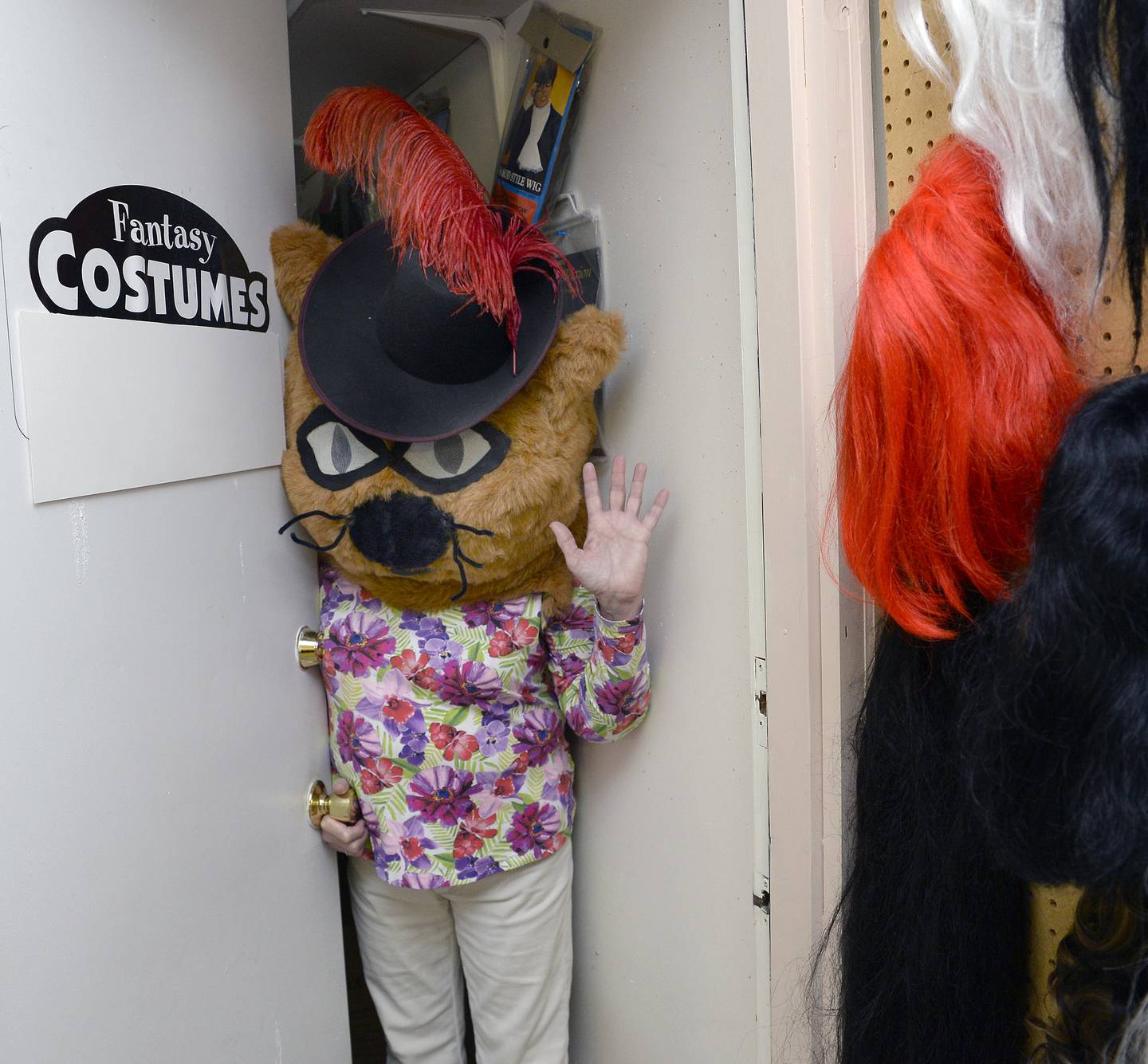 Upton has started a going-out-of-business sale for every bit of her flash and finery — and at some modest prices.
It's a farewell sale, Upton said, a last chance for customers to visit the shop and leave with a favorite costume or keepsake item at a bargain price.
Running the costume shop, she said, has been a satisfying career offering creative challenges and the opportunity to meet many wonderful people.
"I just liked it so I really never thought it would end," Upton said with a laugh. "I had really good time doing it. It's been a great run. But now it's time to retire."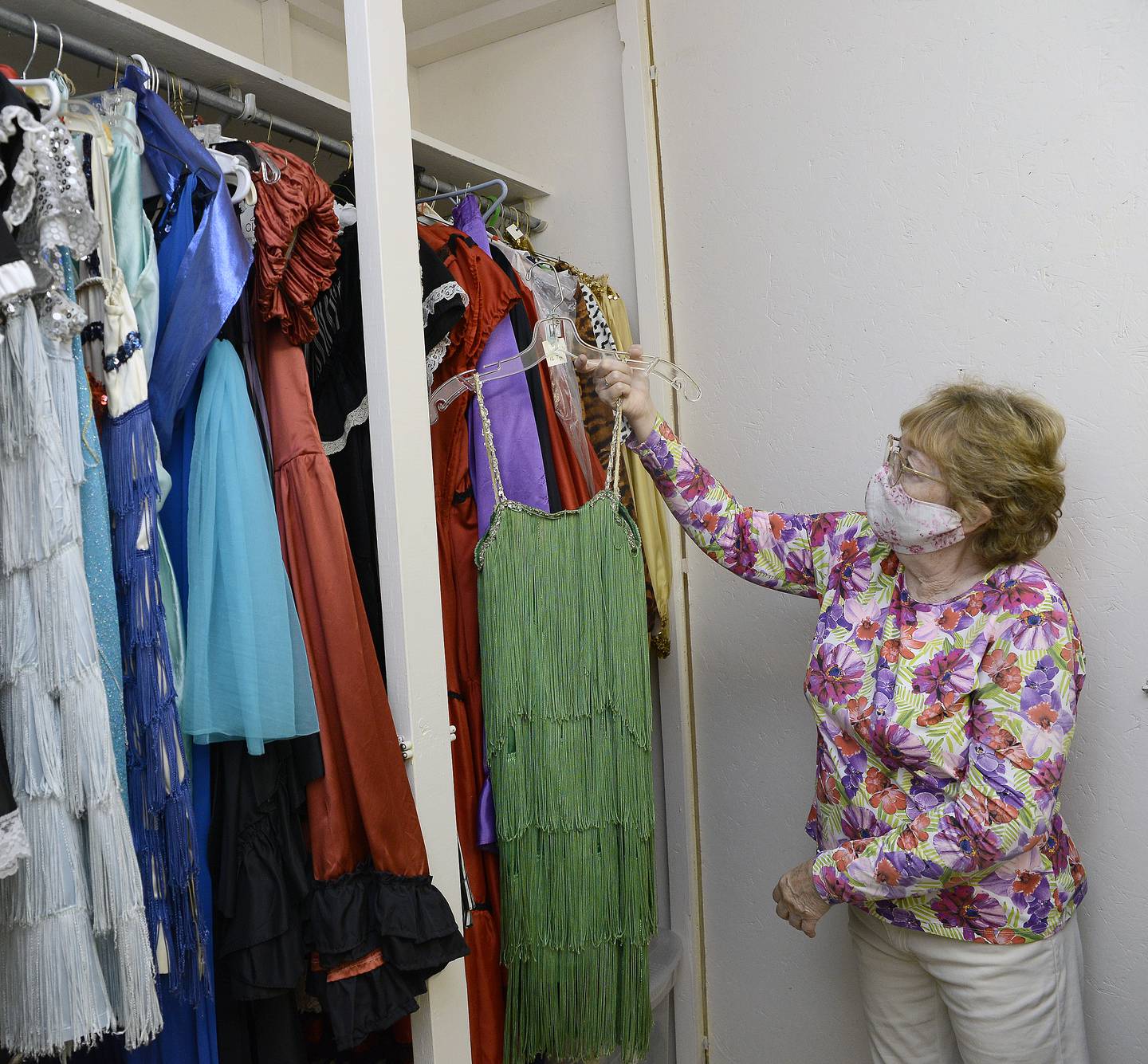 The business started when Upton, a lifelong Marseilles resident, was a young mother.
"A girlfriend and I were the PTA mothers who dressed up for all the kids parties," she said. "One year we decided we could make our own costumes. After we made a bunch of them we decided we could rent them. So, we put them in my front closet and they rented. And after that we just making more costumes and started a business."
Soon the business moved from her closet to her garage, where it stayed.
Her assistant over the years has been her best friend, Tara Nelson.
"Between us we did the costumes," she said. "We made them, we altered them and we cleaned them."
In the busy days, such as during times when Halloween events might stretch over a couple of weekends, it could get a bit frantic.
"Sometimes there was such demand that a costume rented one weekend would be washed and ready for the next weekend," she said. "We did that for many years."
Upton said she also was fortunate to have the help of an experienced costume renter.
"There was a lady who had a costume shop in Palatine that I thought of as my mentor," Upton said. "She encouraged me and provided patterns and tips on making things. Plus, if I couldn't find an item she could often get it for me. So that was very helpful."
Over the years, gangster costumes have been consistent good renters. But Upton's own favorites were the costumes done for school plays and community parades.
With the parades, Upton wasn't wasn't always a bystander watching her costumes travel by her. One year aboard a float her father made she was Snow White and her children and their cousins were the seven dwarves.
Another favorite costume, again for a family member, was a Dalmatian puppy costume for a six-month old grandchild to go with his older brother's fireman costume.
Upton said there will be life after costuming, and it is called quilting.
"I've got many projects lined up: I've got all the stuff," she said. "But now maybe I'll have the time to quilt."
For the farewell sale, Fantasy Costumes will be, as it always has been, open only by appointment. With only a few customers at a time in the costume-crowded shop, Upton is able to provide personal attention to each customer, a hallmark of her business. The number to call is 815-830-8135.