There's never been such a high demand for lunch and breakfast products in schools, and as a result, La Salle County districts are finding it challenging to fill their cafeteria menus.
Regional Superintendent Chris Dvorak, of La Salle, Putnam and Marshall counties, said Kohl, a company based out of Quincy, distributes items to the district and has been a good partner, but during the COVID-19 pandemic there have been underlying factors that make its job difficult.
"Federal allowances for COVID-19 have made breakfast and lunch free for all students at no cost to the districts, and what we're finding is most districts are taking advantage of that program because of the issues COVID-19 has created in our communities," Dvorak said.
That means more demand, Dvorak said, at a time when businesses face challenges of finding workers and dealing with manufacturing shortages in many other sectors.
Peru Elementary Food Service Director Toni Moss said she had a warning ahead of time and placed her orders in July for the school year, something she typically doesn't do until a couple of weeks before school starts in August.
Moss said her district was ahead of the game and she isn't sure how many schools were able to do that because not everyone can store as much food at once.
With that said, Moss is warning parents the menus could change at any moment depending on what's available.
Vicki McConnell, the food service director for Ottawa Elementary schools, said the difficulty with menu changes isn't necessarily not getting food on trays as much as it is getting food that fits within the requirements laid out by the federal government.
"Thankfully, we've been given the option to apply for waivers in this situation so if we absolutely cannot meet the requirements, we can still feed the kids," McConnell said. "For example, if we can't get whole grain pasta in, we can get a waiver to use regular pasta or if we can't get skim milk, we can apply for a waiver to get low fat milk."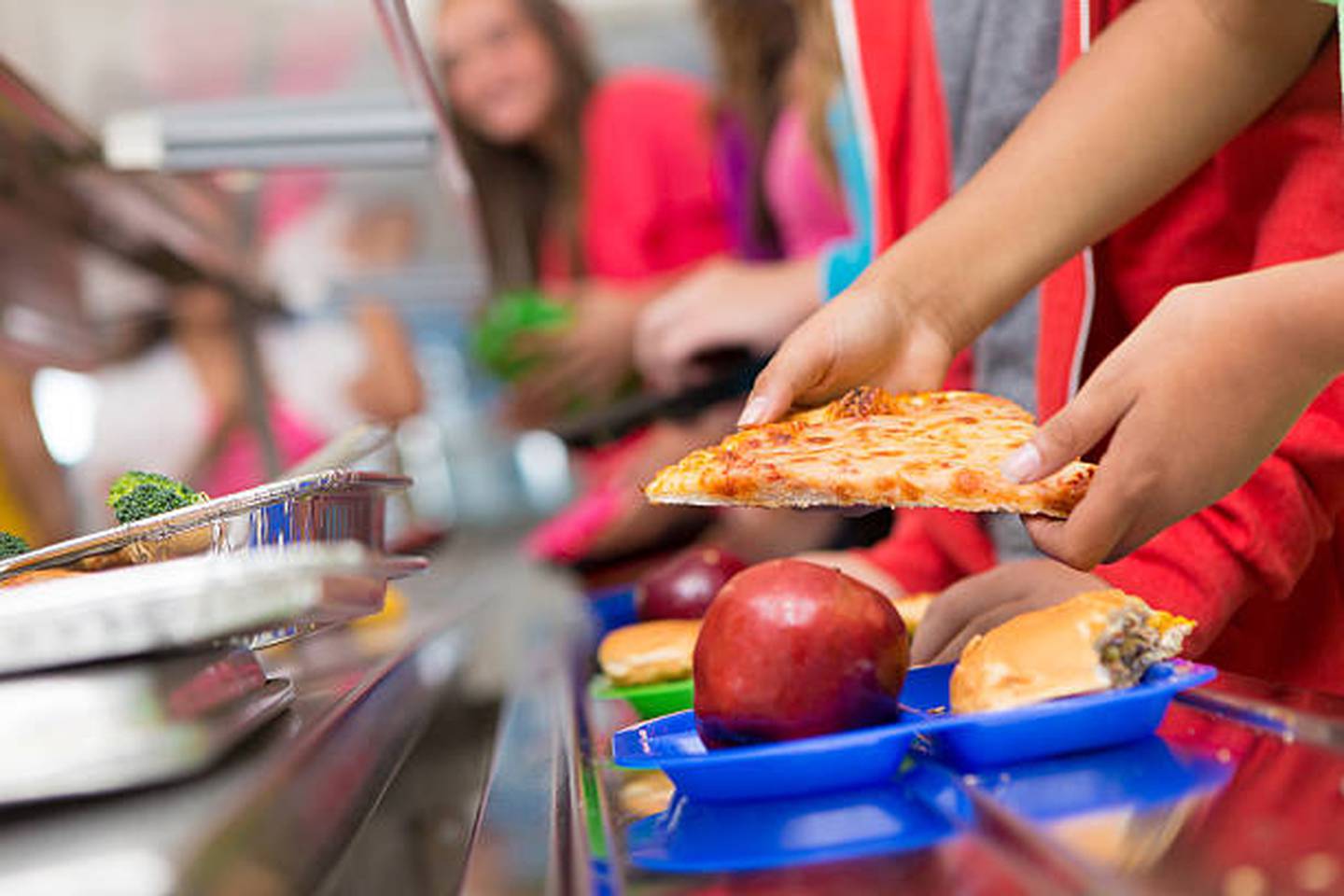 McConnell said these restrictions apply across the board in every state, so it's not a decision that affects only Illinois.
Grab-and-go meals like granola bars, Rice Krispie treats and cereal bars are items McConnell said have been difficult to get in and breakfast items in general are tough to nab.
"It's not a money issue," McConnell said. "I believe it's just a supply-and-demand issue. And then locally, delivering is a key part of the problem. It's a labor issue and they just don't have enough people to deliver products even if the warehouse has them. That creates a shortage for us."
Moss said the one item that comes to mind when she thinks of a shortage is egg rolls: Peru Elementary's orange chicken day is a hit with students and getting egg rolls in has been more difficult than usual.
She said she's also noticed chicken being something suppliers are struggling to get in but her schools haven't been shorted yet because of it.
"It's not just a distributor issue," Moss said. "It's a manufacturing issue, as well."
McConnell said she's optimistic these issues will be resolved, but she suspects they'll get worse before they get better. She expects the government will start to give a leeway on what items are allowed to be served in school cafeterias and she thinks that will relieve much of the issue.
Dvorak said schools are basically the biggest restaurant in town during the school year. Schools feed a large number of people two times per day.
For example, Streator Elementary Cafeteria Manager Kerry Jolly said her schools feed at least 700 students per day, a number that jumped to more than 800 this week.
Jolly said she's had three trucks canceled so far this year, but being in Streator, she's fortunate she can call U.S. Foods just down the road if the schools are short.
"I don't think people realize where we get our food from and how far of a distance it travels," Jolly said. "I've had to change my menu in the past if we get shorted on something."
Jolly said her Friday truck usually comes in around 5:30 or 6 a.m. but if it hasn't come in by then, she's already thinking of what to feed children.
"It'll just be a smorgasbord," Jolly said. "I'll have a couple cases of pizza maybe and I'll just throw things together so the kids can get their full meals still. Every class might be getting something different."
Dvorak said this issue is something that's been expected since the summer and he's hoping right now is the rock bottom of the issue.
"It's just all these factors coming together at once that we've never seen before."