An episode of "Malcolm in the Middle" inspired Ottawa 12-year-old Eleanor Hasty to start setting up chess and checkers boards in Washington Square every other Sunday from noon to 3 p.m.
"I've seen a lot of movies and videos and pictures of those older movies where they have concrete chess boards set up in a park and the main character would come up and win a bunch of games," Eleanor said. "I'd compare to the parks we have here and then I was like, Ottawa has nice parks. We could have chess boards."
Eleanor has been playing chess on and off since she was 6 years old and she said she started getting back into it last year.
She's gotten to play against many new friends since the first event June 13. The games are open to the public.
"I really like strategic things that challenge my brain and make me think," Eleanor said. "I like planning things and looking ahead, so I do a lot of puzzles and things like Sudoku, chess and checkers."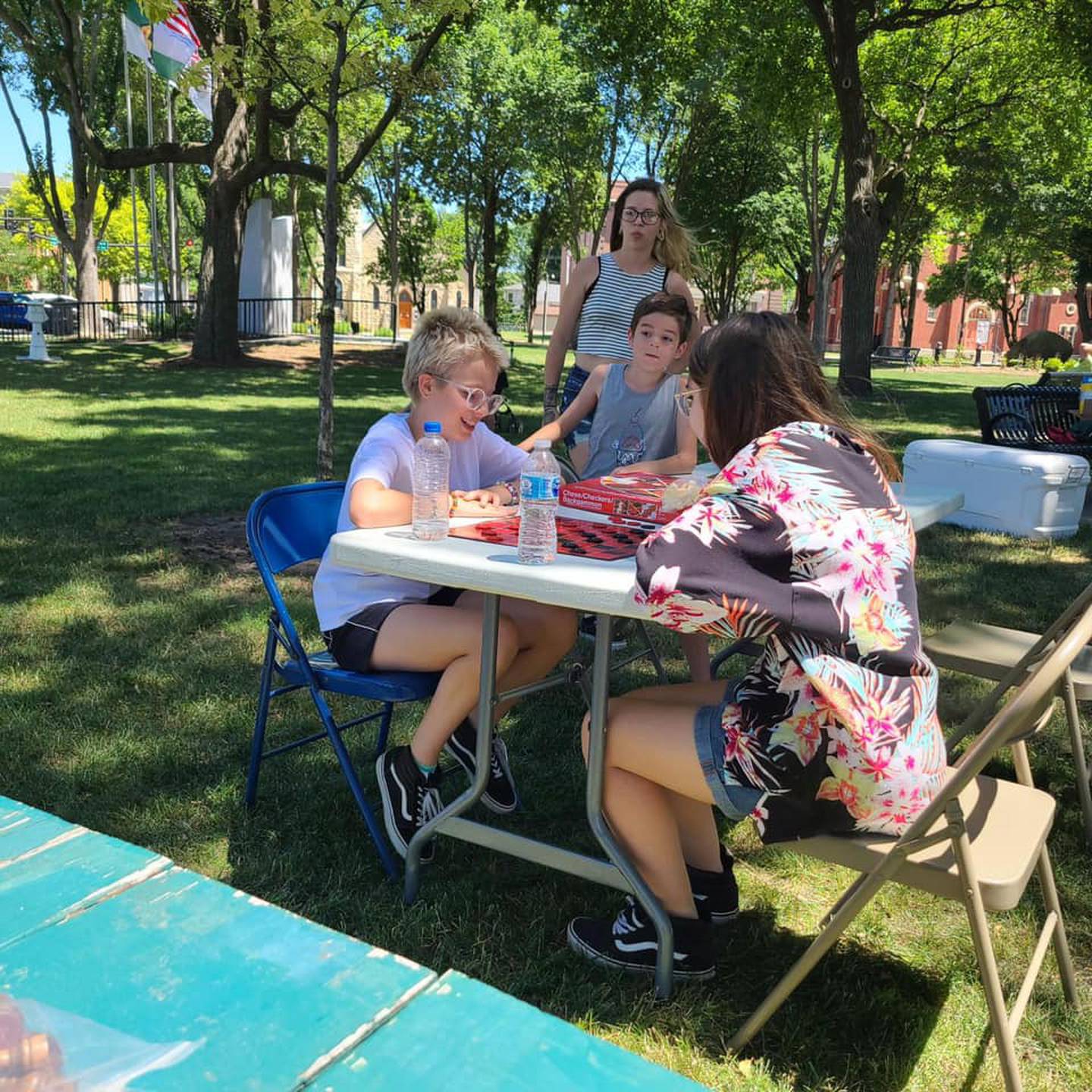 Eleanor said organizers are willing to show beginners the ropes but it's best a player comes with at least a little bit of experience with chess. She has the location in the park reserved for a few hours every two Sundays, so it would be difficult to teach someone who has never played at all.
Robert, Eleanor's father, said the idea is inspired by the old movie trope of a protagonist going to the park and playing a bunch of games of chess against many different opponents.
Movies with scenes like this include the early 2000s Spider-Man reboot.
Robert helped Eleanor come up with the idea but she did everything else herself.
"I made her sit down with the city and fill out all the applications, and she emailed (Ottawa Chamber of Commerce Director Jeff Hettrick) and she sat down with the Visitors Center," Robert said. "She set up this entire thing herself."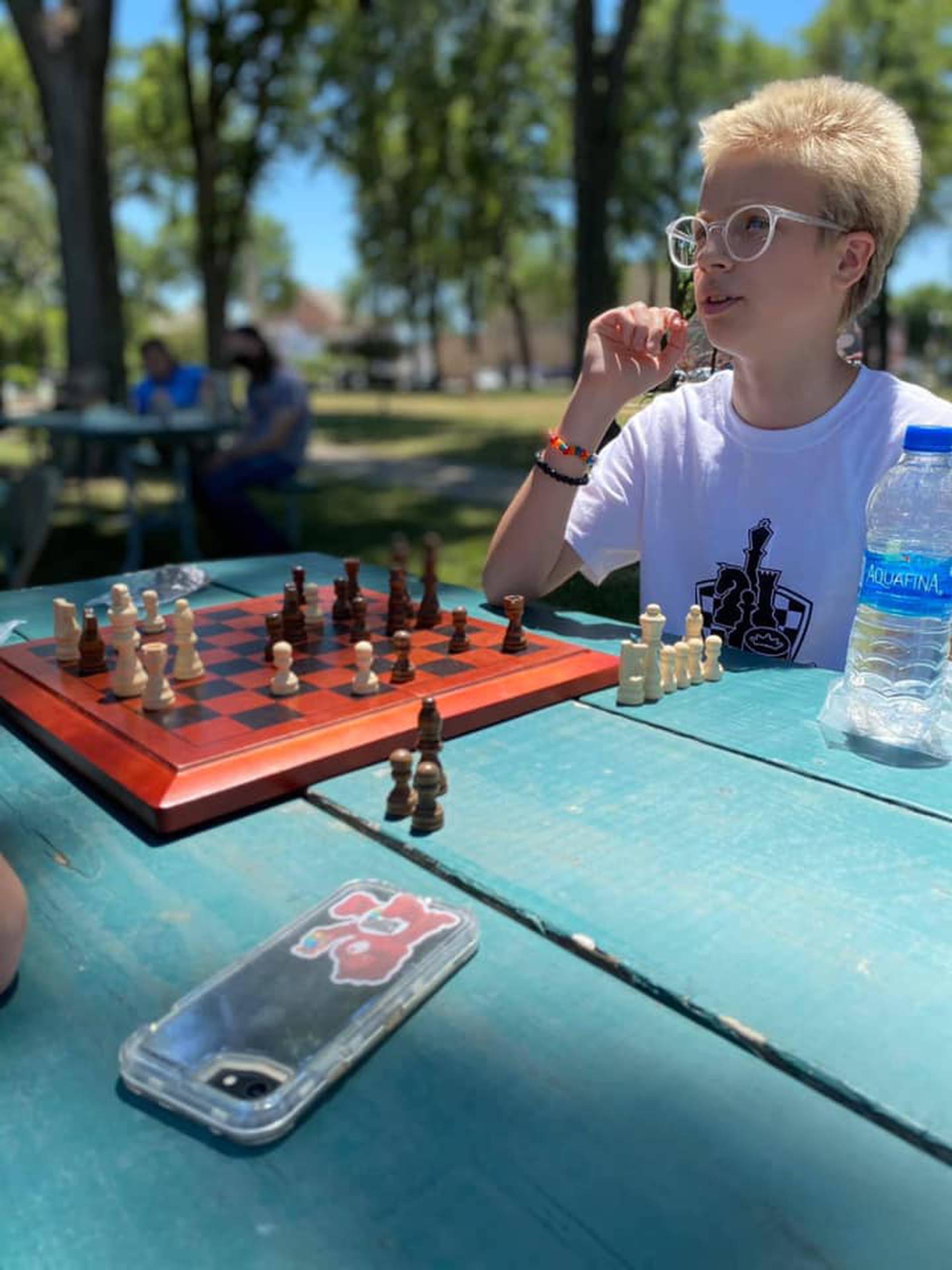 She needed a permit from the city in order to be allowed to set up in the park the way she has.
Eleanor said she picked noon to 3 p.m. on Sunday because that area of Ottawa is full of tourists and shoppers coming to the downtown, and she's already drawn more than a few in the play some games of chess or checkers.
Eleanor will have chess and checkers set up in the northwestern corner of Washington Square again Sunday, July 11, for anyone of all ages to join.