High demand for chicken wings and increasing prices have driven some local restaurants to limit or outright cancel their wing nights.
Jake's Pour House owner Scott Clark said he's paying anywhere between $140 to $160 for a case of wings when a case cost $60 last year. When Jake's in La Salle started its Monday night wing night 15 years ago, wings cost $40 for a case.
It's not the first time Clark has seen the price fluctuate, but it's the most he's seen it fluctuate.
"A couple of years ago there was a freeze down in Kentucky that froze all the chickens, so the price skyrocketed, and then every year around the Super Bowl they raise the price because they say there are huge demands," Clark said. "But with COVID, we're scraping by and then to get hit with this on something we've been doing for 15 years. Monday will probably be our last wing night."
Clark said he would have to charge $15 for an order of chicken wings to adjust for the new cost.
"I wouldn't pay that," Clark said. "If I wouldn't pay it, I can't ask someone else to."
Other restaurant owners have seen the price they pay for wings go up as well. Sharon Glynn, who owns Flo's on Pulaski in Peru, and Dave Tkach, who owns Teke's Bar and Grill in Streator, both cited prices between $130 and $160 per case.
Clark said his distributor told him it normally orders about 1,000 cases of chicken wings per week. Right now, the distributor is getting 300, which makes the situation first-come-first-serve for any restaurant that wants to have a wing night.
"The industry is experiencing some supply challenges," said Sara Matheu, spokeswoman for Chicago-based US Foods, a supplier for restaurants nationwide. "Meat processors are having a hard time keeping up with increased demand due to a variety of challenges."
The price went high enough for Tkach to remove one of his two wing nights per week.
"We don't open on Monday nights anymore, and that used to be our wing night," Tkach said. "We still do it on Tuesday and for now we've been absorbing the cost waiting for them to go down. Usually, they go back down right after the Super Bowl. If they don't go down, we might have to raise our prices just on the wings."
Glynn said she can watch the cost on everything creep up in real-time, just not at the same clip as chicken wings.
She said even styrofoam, which Flo's uses often because the business has a strong carryout customer base, has gone up in price.
"It's also with seasonings, it's the same way," Glynn said. "They're getting half of what they were getting, and it's like the grocery stores. That's where they're selling first to, like Tyson, because they make more money off (grocery stores) than they do of US Food (a distributor/supplier to restaurants) or anybody else."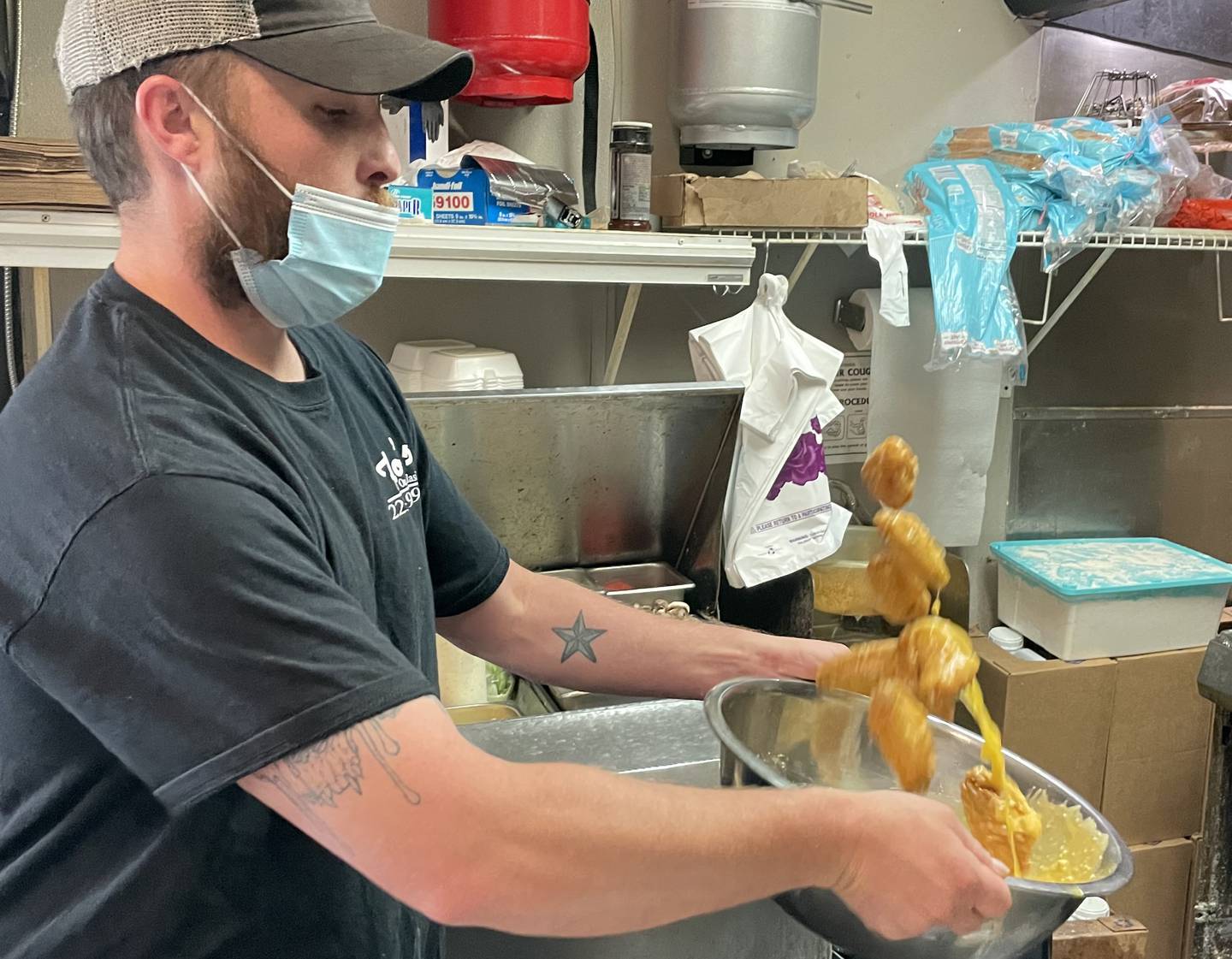 Flo's has been hosting wing night every Thursday night for the last five years and while it used to be the special on that night, the price on Thursday now matches the price the rest of the week.
Glynn has adjusted, though, to have the whole menu available on Thursdays.
Tkach said he wouldn't call it a shortage in chicken wings as much as it is in high demand. The price of the chicken he uses for regular fried chicken hasn't gone up nearly as much.
"We've dealt with this before, like when beef prices were high, even with ground beef," Tkach said. "You just offer a different product that we carry and advertise that. We don't eliminate the other items, but we try to educate customers so they understand the different prices with the markets."
Tkach said if beef prices get too high, he tries to run a special on chicken, pork or pasta.
"Back in the day, a lot of restaurants would just write 'market price' next to surf and turf on their menu," Tkach said. "It would be hard to run a restaurant if you had to write 'market price' next to your chicken wings, wouldn't it?"
All three restaurant owners are hopeful chicken wing prices will get back to normal soon.
Clark said with Monday being his last wing night, he's looking for a new theme night to replace it.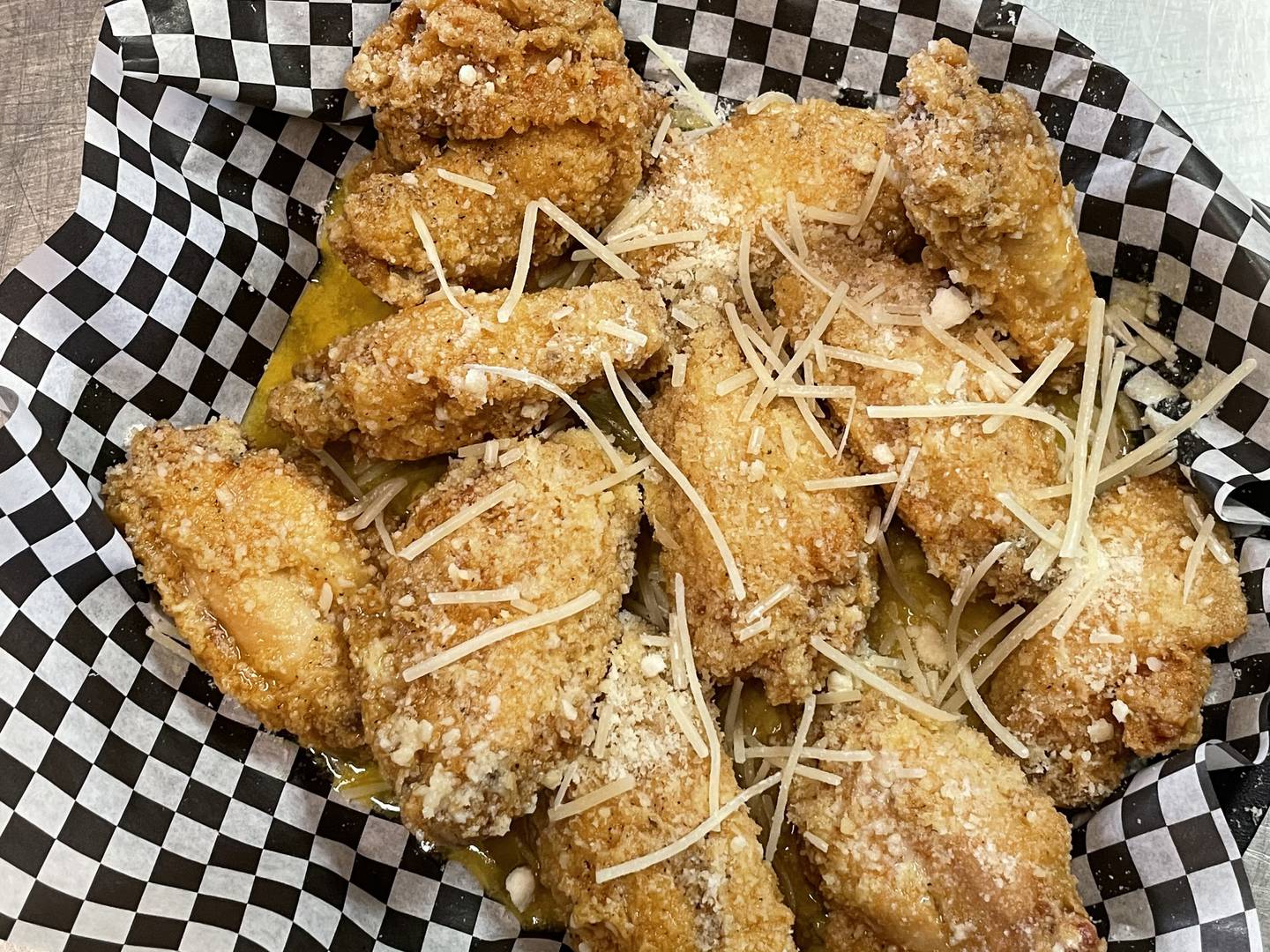 Supply issues, wild price swings
Wings, like any other food commodity, can fluctuate dramatically in price over the course of the year. Typically, wing prices reach their zenith in the weeks leading up to the Super Bowl, then decline thereafter.
But this year has been no normal year. The pandemic has both disrupted supply chains and reshaped how people live, causing runs on products from toilet paper to electronic thermometers to once-obscure pasta shapes such as bucatini, reports the Associated Press.
Meat prices have been particularly vulnerable to supply-chain disruptions; barbecue sellers, including Norfolk's Redwood Smoke Shack, have reported dramatic spikes in the price of premium beef and pork over the past year, the Associated Press reported.
For chicken wings, this spring could be a perfect storm, analysts say: high demand and supply that's flat at best. Wings are an easy and popular takeout option, which has made them one of the very few categories of food whose sales increased during the pandemic. Wing sales were up 7% last year, according to NPD Group/CREST marketing reports.
"If you think about it, restaurants like wing joints and pizza places were built around takeout and delivery, so they didn't have to change their business model that much during the pandemic," wrote Tom Super of the National Chicken Council in response to inquiries. "Wings travel well and hold up during delivery conditions. Plus, they align with consumer desire for comfort food during the pandemic."
But lately, the wing supply hasn't kept pace.
Wing prices hit an all-time record in February at $2.71 a pound. But prices didn't go down after the annual wing bonanza during the Super Bowl. They kept going up, because the supply hasn't been able to keep up, the Associated Press reported.
— The Associated Press contributed to this report.