The new county districts map adopted in November by the La Salle County Board remains in force — at least for now.
Monday, the La Salle County Board briefly considered rescinding the map and adopting an alternate plan that might mean fewer seat losses for the Republican Party.
But that effort was cut short when the motion to rescind was tabled. Board member Joe Witczak (D-Peru) moved to halt any talk of rescinding until more information could be obtained on the proposed replacement map.
"I think it's a folly," Witczak said, pointing out the time and expense that would be "wasted" if the board voted to rescind the redistricting map without additional information.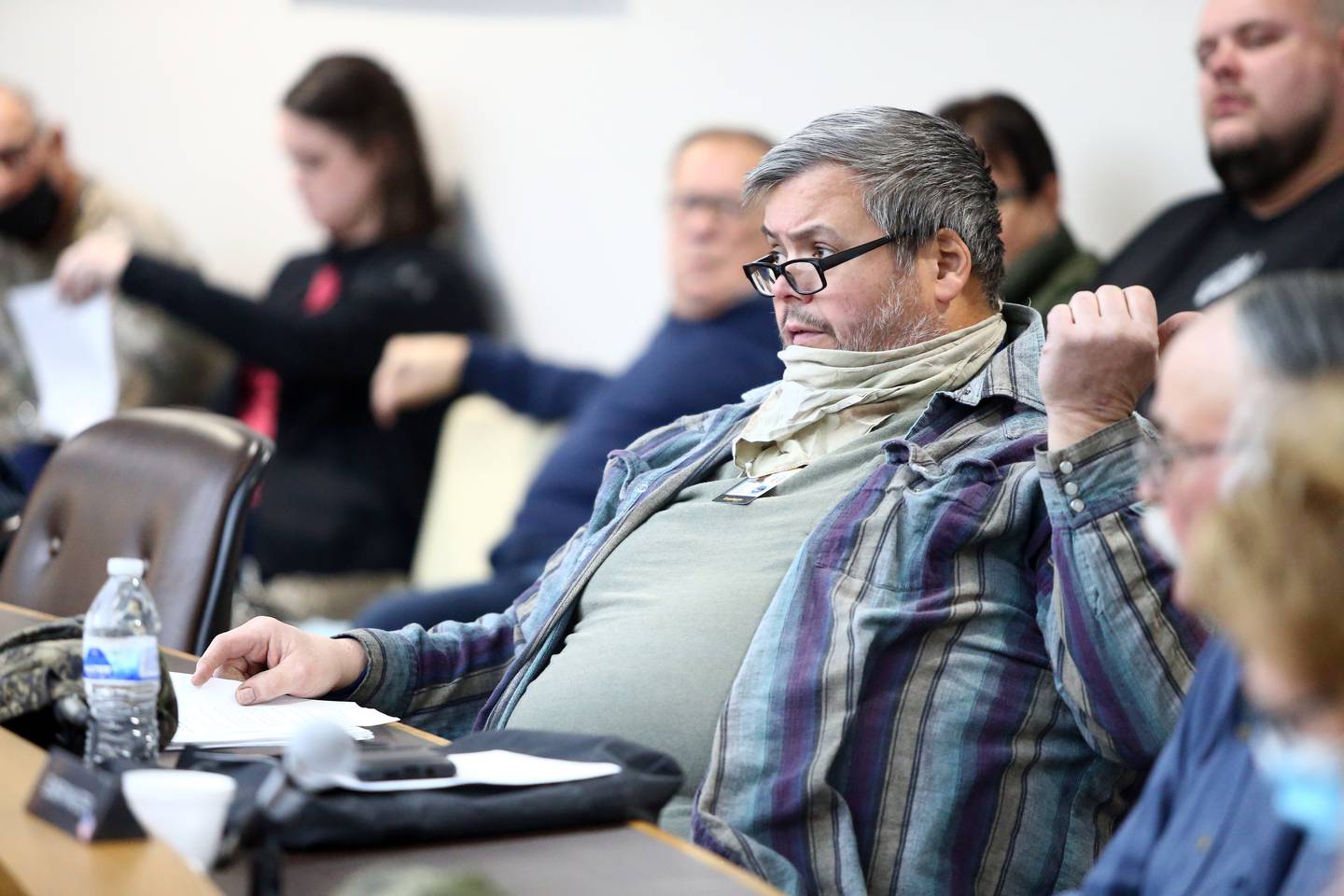 The vote to table was 16-12, and not by straight-party voting. Five Republicans joined in the vote to table: Craig Emmett of Wedron, Jerry Myers and Thomas Green of Streator, Kindra Pottinger of Sheridan and Allen Erbrederis of Somonauk.
That's notable, because it appeared, at least from the cut-short discussion, the motion to rescind was a partisan effort to limit the loss of seats for the GOP.
As previously reported, last month the board voted 24-4 to adopt a redrawn map (incorporating data from the 2020 Census) that would effectively force four contests between sitting members. (Actually, five districts were so affected; but Randy Freeman, of Lostant, is retiring and will cede his seat to fellow Republican Tina Busch, of Tonica.)
Though there were four votes in opposition last month, there seemed to be a larger push Monday to revisit redrawing the map. Curtis Faber (R-Mendota) voted against the map last month and renewed his concerns Monday, saying the board "didn't receive adequate input for the map."
Douglas Trager (D-Ottawa) said many resources were expended assembling the redistricting map — "I don't think the motion to rescind is in order at all" — and argued map opponents would need a two-thirds majority (19 seats) to overturn it.
The agenda called for a closed-session discussion but Jerry Hicks (D-Marseilles) objected, saying there was no imminent litigation against the county and therefore no viable exemption to the Open Meetings Act.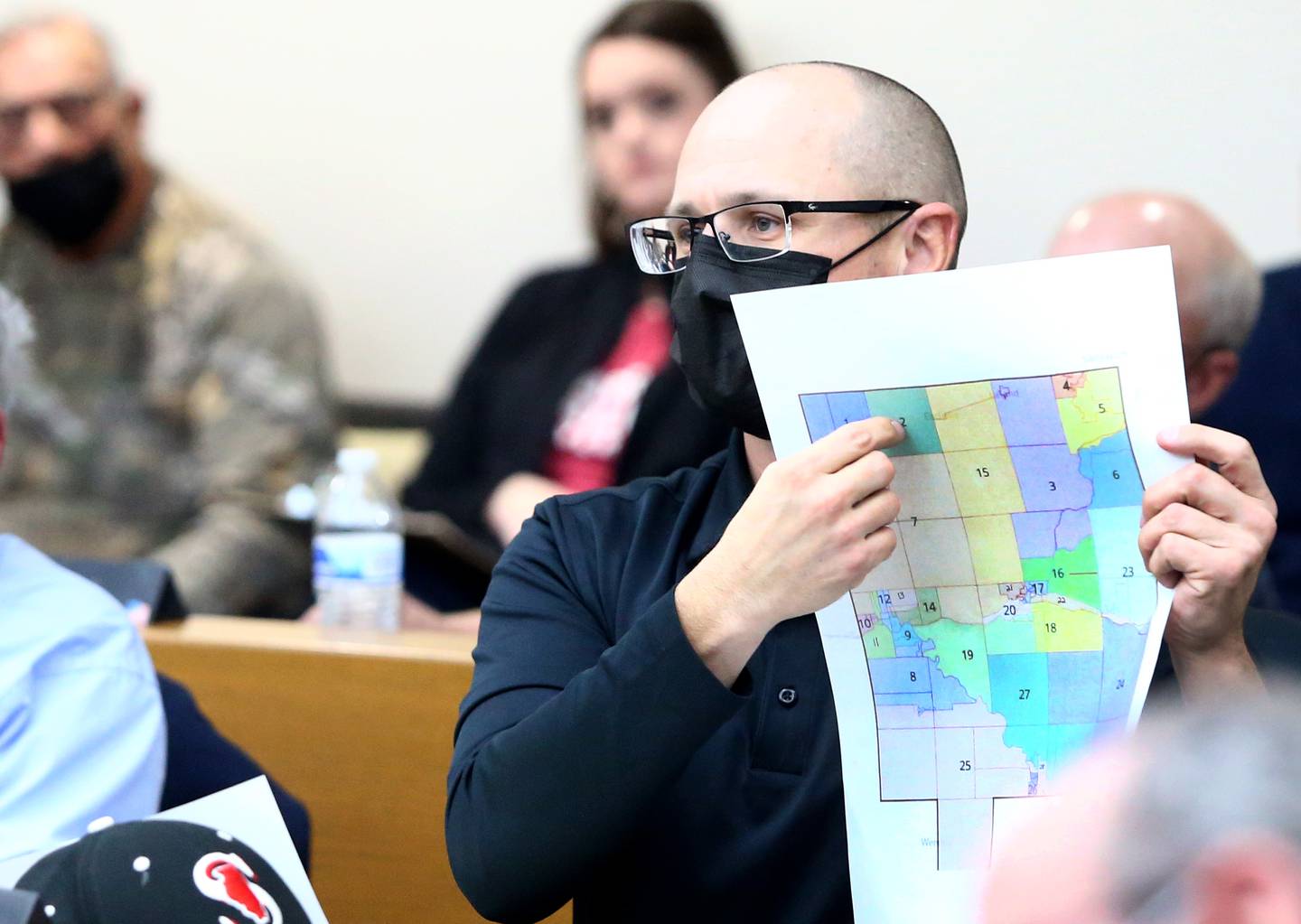 Motion to table the motion to rescind:
Yes (16): Bernal (D-Peru), Oscepinski (D-Peru), Witczak (D-Peru), Savitch (D-La Salle), Kasap (D-La Salle), Torres (D-Oglesby), Emmett (R-Ottawa), Carretto (D-Ottawa), Walsh (D-Ottawa), Trager (D-Ottawa), Dose (D-Ottawa), Hicks (D-Marseilles), Myers (R-Streator), Green (R-Streator), Pottinger (R-Sheridan), Erbrederis (R-Somonauk)
No (12): Busch (R-Tonica), Stockley (R-Earlville), Znaniecki (R-Ottawa), Freeman (R-Lostant), Roach (R-Streator), Blue (R-Streator), Walter (R-Grand Ridge), Faber (R-Mendota), McNally (R-Mendota), Owens (R-Sandwich), Borchsenius (R-Sheridan) and Small (R-Utica)