U.S. Rep. Darin LaHood, R-Dunlap, said Monday's shooting at Michigan State University is an example of the need to enforce existing gun laws.
A gunman opened fire, killing three people and wounding five others, before shooting himself. The gunman had a note in his pocket indicating a threat to two New Jersey schools, and he had a criminal record that should have prevented him from owning a firearm, the congressman said.
LaHood, a former state and federal prosecutor for 10 years, who was visiting the Streator Fire Department on Tuesday in a district visit, said Monday's shooter is someone who was not adequately prosecuted for a prior gun case.
"We have federal prohibitions on the books right now," said LaHood, who said he's been following the story closely on the news. "If you're a convicted felon, you can't have a weapon. If you've been convicted in a domestic matter, you can't have a weapon. If you've been diagnosed with a mental illness, you can't have a weapon. We ought to enforce those laws and we're not doing that right now."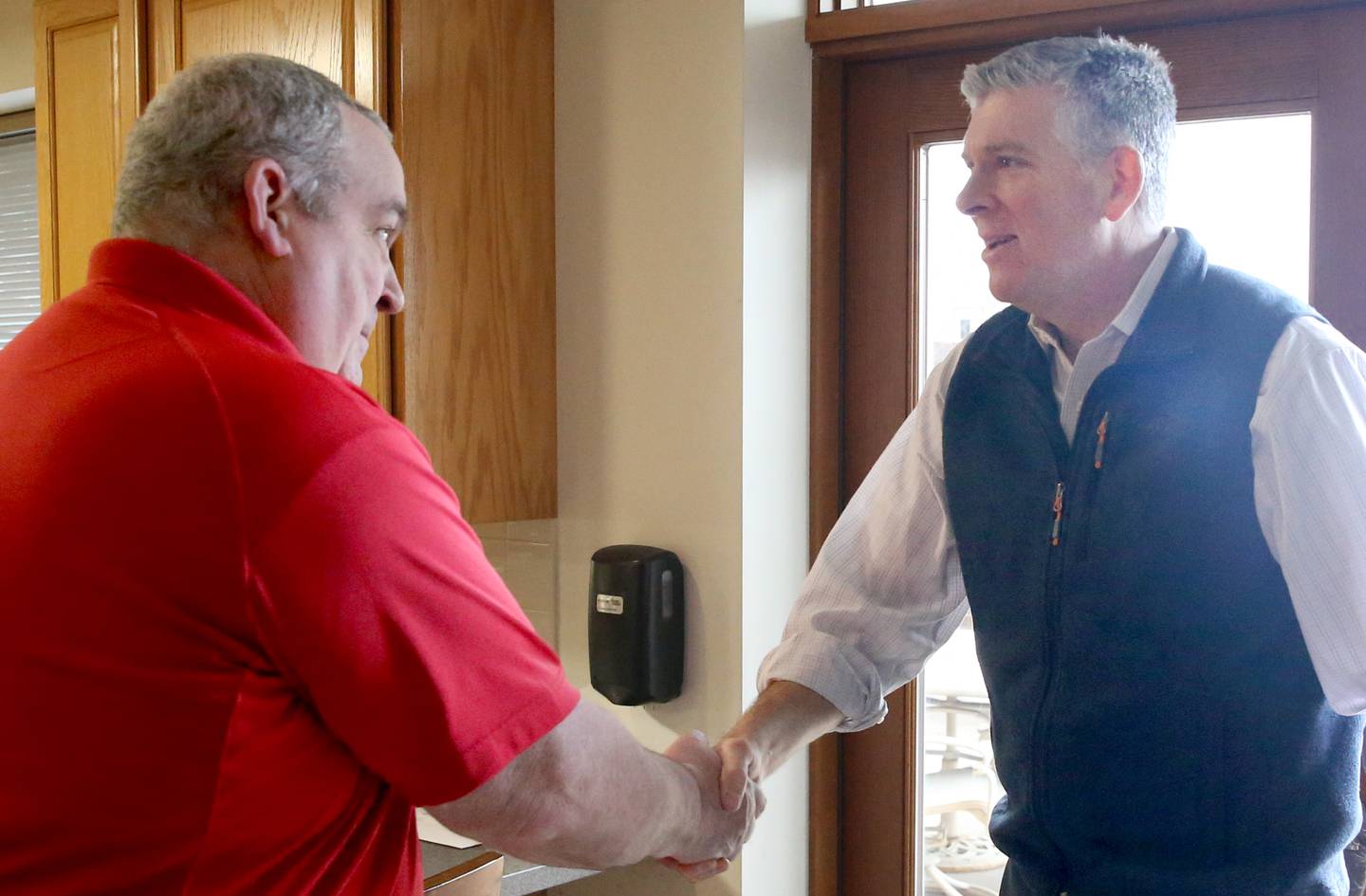 LaHood said more resources should be made available for prosecutors to enforce existing laws and help prevent future shootings.
"Somebody needs to be held accountable for that, and why they weren't put on the radar of somebody who could enforce that," he said. " ... Moving on to the mental health and behavioral health, it's a huge issue in our society. If you look at many of these mass shootings across the country, we've had too many that involve someone that's deranged and has behavioral or mental health issues."
LaHood also answered questions about the future of Social Security.
In response to President Joe Biden's recent remarks during the State of the Union address accusing Republicans of wanting to cut Social Security, the congressman said he received verbal confirmation from his colleagues Social Security will not be touched. LaHood said nobody is going after healthcare for anyone that's currently a retiree or anyone within 10 years of retiring.
"But new people coming into Social Security that are 18 and 19 into the workforce, it's not going to be there for them in 10 years," LaHood said. "So we have to figure out, like everything in government, how do you make it more efficient, effective and accountable?"
LaHood said a large chunk of the federal budget is eaten up by entitlements, the majority of which he said is made up of Social Security and Medicare.
He said a conversation needs to be had since the last time any major changes were made to Social Security, because life expectancy has increased from 68 in 1950 to 79 in 2019.
"It's a good thing that people are living a lot longer and healthier, but the government has to adapt and change," LaHood said. "That's why we have to look at new people coming into the system and say they aren't going to have the same thing that people who are 70 or 80 have."