LA SALLE – The La Salle-Peru boys soccer team broke a halftime tie with Ottawa by taking advantage of a couple of miscues to score a pair of goals in the second half to post a 3-1 Interstate 8 Conference victory Monday night at the L-P Sports Complex.
The Cavaliers held a 26-5 advantage in total shots, with a 15-3 cushion in shots on target.
"The guys executed a lot of what I wanted them to and what we work on every day in practice," La Salle-Peru coach David Spudic said. "Our consistency of play is growing and growing with every game. When we play like we did today the goals are going to come. I honestly believe today was only a glimpse of what this team is capable of. We are starting to really put things together and it's fun to see that happen.
"We did a lot of the little things tonight that you need to do to win games. It's exciting for me to see them do those things, but I think it's even more a confidence boost when they see. We won a majority of the 50/50s, we passed well, we made the extra pass, and we played solid defense. When you do all those things and more you put yourself in a good position to win."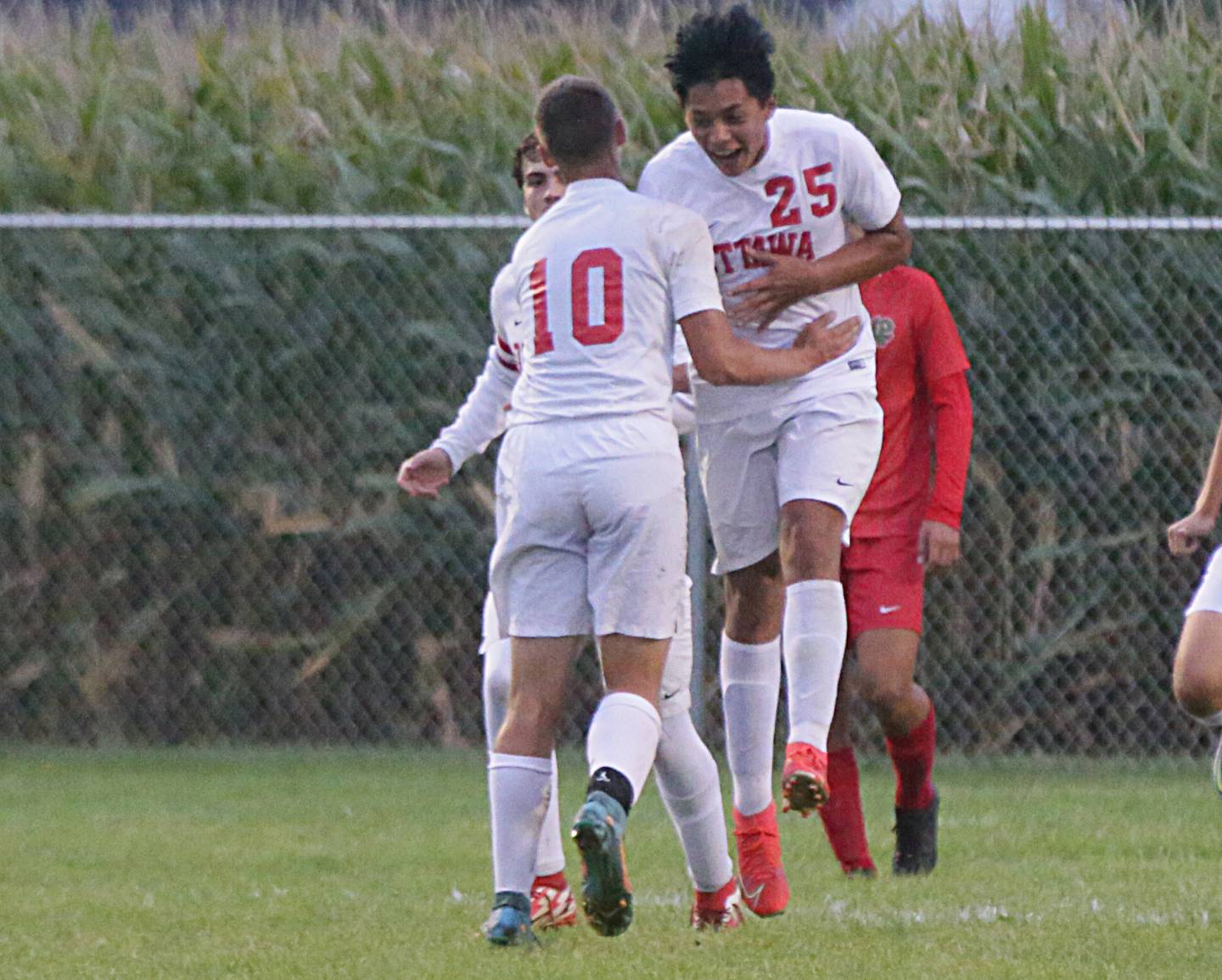 After a couple of near misses, La Salle-Peru (5-3-1, 2-1) grabbed the lead in the 23rd minute when a 30-yard sinking shot from defender Jorge Martinez skipped on the wet grass and passed Ottawa keeper Brady Wendt.
Ottawa (4-7, 0-3) tied the game with 5 minutes and 43 seconds showing on the first-half clock when Jorge Lopez made a nice run on a lead pass and had his shot deflect off a sliding L-P defender and trickle into the net.
In the second half, the Cavs took the lead for good in the 59th minute when Michael George stole a Pirates back pass intended for the keeper from a defender and chipped it into the open net.
L-P then added an insurance goal with just under six minutes remaining when Giovanni Garcia, with an Ottawa defender trying to shield the ball rolling ball back to the keeper, found a way to capture the ball and eventually shot it into a wide-open net.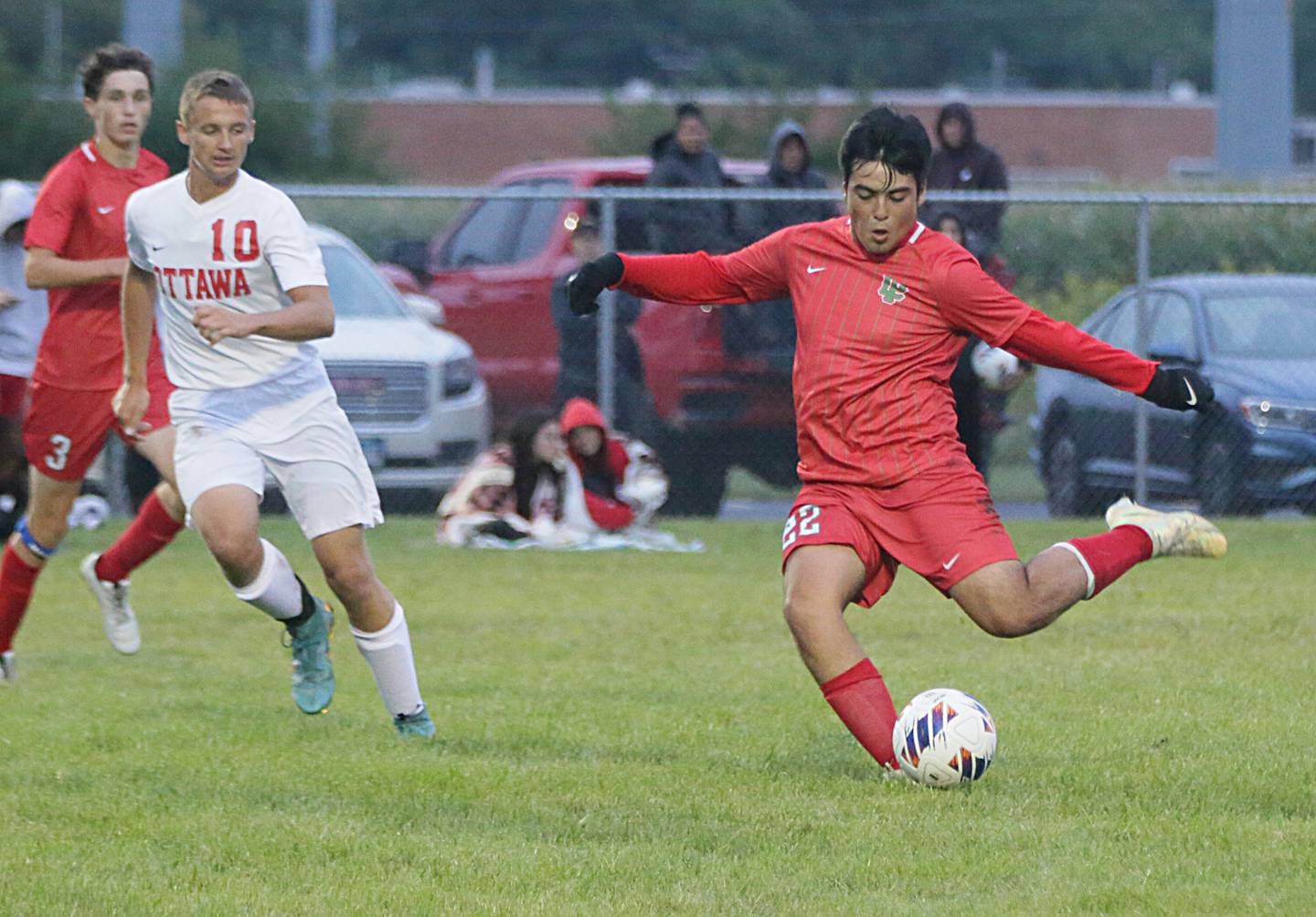 "We had miscommunication that led a to a couple of miscues and unfortunately in a dangerous spot on the field. But to La Salle-Peru's credit they capitalized on those mistakes and scored a couple goals," Ottawa coach Kevin Oleson said. "They played those two chances aggressively and saw them through. We put ourselves in tough situations a few times and L-P was able to take advantage.
"I thought we played a solid 80 minutes, and at points of the game, controlled the ball like we wanted to. But L-P has so much speed all over the field and they do a really good job of going from defense to offense. We had a tough time sustaining any pressure in their end of the field.
"It was a game that was well-played on both sides, I just wish we could have a couple of those times back where we didn't communicate with one another. We'll learn from it."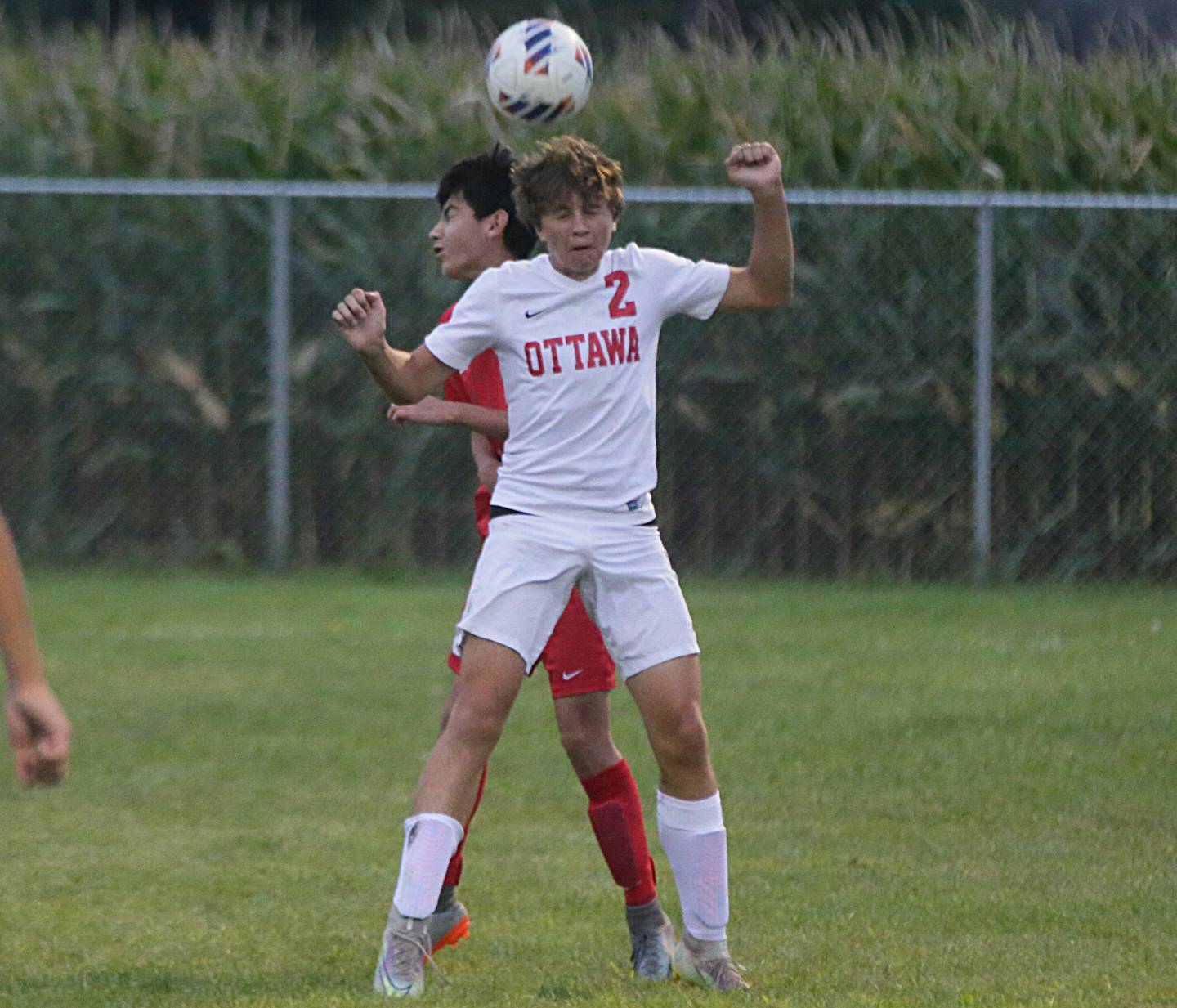 La Salle-Peru keeper Erick Laurrabaquio-Moscosa made two saves in the victory, while Wendt recorded 12 saves for the Pirates.
"We did what we needed to, and it was great to see them be rewarded for the hard work they put in," Spudic said.
Both teams are back in action with conference games on Wednesday with La Salle-Peru hosting Rochelle and Ottawa traveling to play Sycamore.