To say the 1971-72 Woodland boys basketball team recorded a fantastic, memorable season would be a true understatement.
The Warriors, led by second-year head coach Jerry Ross and assistant Roy Lathrop, finished with a still school-record 25 wins against only five losses, and along the way won regional, sectional and supersectional titles, the last over top-ranked Chicago Christian, to reach the first Class A state quarterfinals at the University of Illinois' Assembly Hall.
"To me its seems crazy that people still want to remember and talk about that season now 50 years later," said Larry Adams, who averaged 18 points a game as one of four returning starters on that team. "Coach Ross gave us a system that fit our skills both on offense and defense. We all knew what our roles were, and I think we all wanted to be the best at our role as we could be."
The team will be honored Friday with a luncheon from 11 a.m. to 2 p.m. at the Streator Knights of Columbus and before the current Woodland team's game against Lowpoint-Washburn that evening in the Warrior Dome.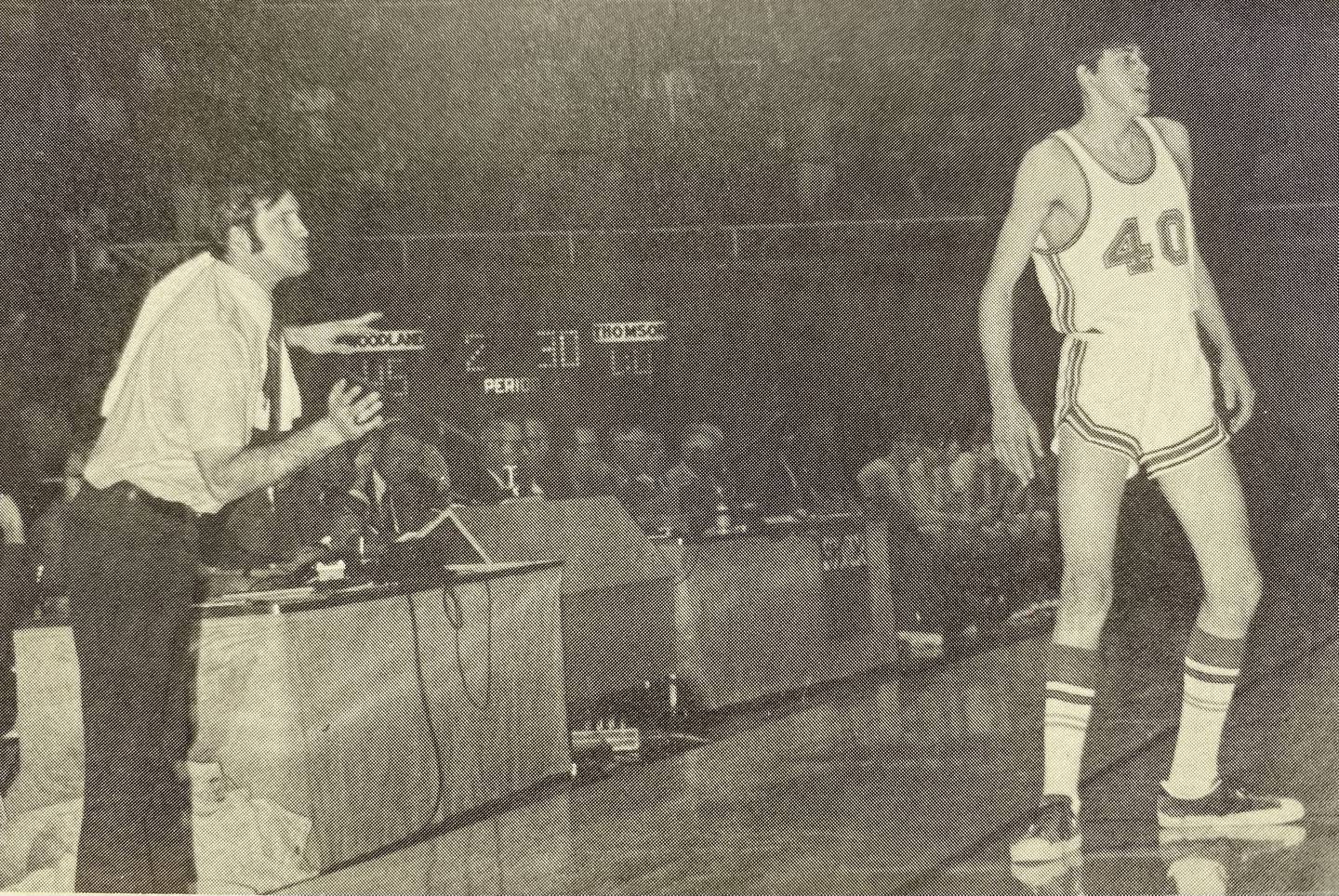 Woodland was coming off an 8-16 season, but it was a get-together with crosstown Streator before the start of the season that Adams felt gave the Warriors an extra pep in their step heading into the year.
"Coach Ross was good friends with Streator coach Jim Hedrick, and we had a scrimmage at Woodland against them prior to the season," Adams said. "We didn't keep score or anything, but I felt we held our own against them, and Streator had a pretty good team that year. I think they gave all of us a lot of confidence, kind of like, 'If we can play with these guys, we're going to be all right when our season starts.' "
Woodland began the season winning the Odell Thanksgiving Tournament, an event they had gone 0-9 in the previous three seasons, and won their first seven games. Then, after road losses to Herscher and Toluca and opening the Marquette Holiday Tournament with a setback to Aurora Central Catholic, won 11 straight games.
A loss at Midstate Conference rival Lexington broke the streak, but they earned road victories over Gridley and Chenoa to share the league title with the Minutemen, a first in school history.
"I think most of the guys will say the Chicago Christian game is their best memory of that season, but we also had two games against Lexington during the conference season," said Chuck Glisson, a then-junior reserve guard. "We beat them at home early in the year, then they beat us at their place toward the end of the season. I think those were two of the more exciting games we had, because winning the conference was important to all of us."
Woodland then defeated Tonica and Lostant to win its own regional and topped highly regarded Toluca in the Wenona Sectional semifinals.
"The game I remember most and was the most exciting was the supersectional game with Chicago Christian, but the game with Toluca is a great memory as well, because they had a really tough team that year with the Rinker boys [6-foot-8 Mike and 6-6 John], and they had beaten us earlier in the season pretty good," said Paul Rients, a junior reserve that season, now a retired truck driver living in Manville. "It was also such an amazing and overwhelming feeling to run onto the court at Assembly Hall.
"I can't say over the years I've looked back or thought about that season a lot, but it always seems to come to my mind when I'd drive past the Woodland School. Going past the school always makes me think about how we were all such good friends on the team and what a truly amazing season that ended up being.
"I'm really looking forward to seeing everyone."
Woodland defeated Princeville in the sectional title game to advance to the Pontiac Supersectional against 28-1 Chicago Christian.
The Knights, who featured 6-8 Don Noort (27 points and 17 rebounds a game), entered the game having won 26 straight, including their previous five postseason games by an average of 31 points, and having been picked by the Associated Press to practically be a shoe-in to win the state title.
"I'm getting goosebumps right now thinking about that game and that play."

—  Chuck Hayward
In a game in front of a "standing-room-only crowd" of an estimated 3,300 fans, the teams were separated by no more than five points throughout. A rebound and basket off his own missed shot by senior John Weiss with three seconds left in overtime lifted the Warriors to a 52-21 victory.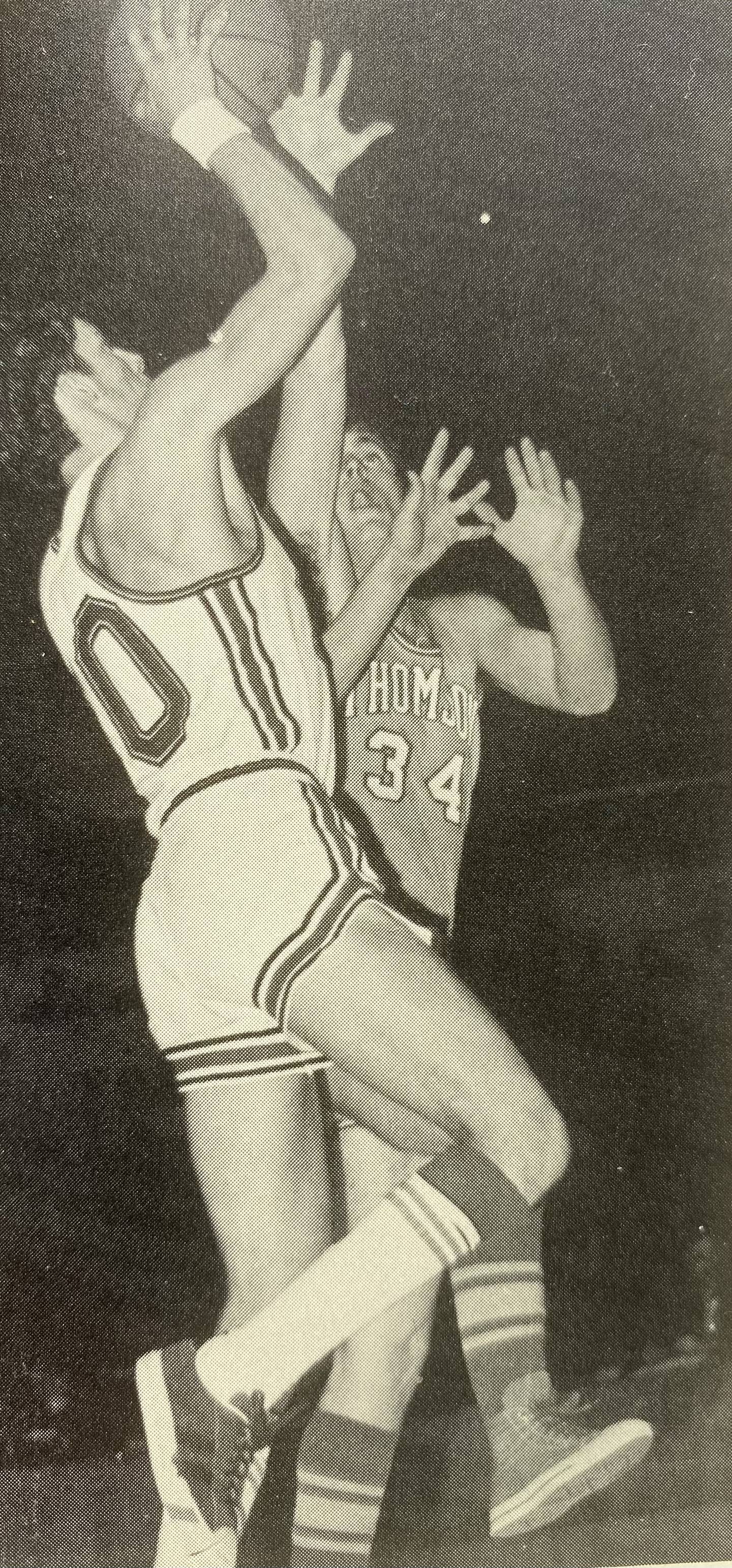 "Coach Ross was a great communicator of what he expected out of us, and we all had the utmost respect for him. Beating Toluca and Coach Chuck Rolinski in the sectional is a big memory of mine ... they were a really good team," said Chuck Hayward, then a junior. "But the Chicago Christian game, man, I can still see John Weiss following up his shot on the baseline and putting in the game-winning shot. He was money.
"I'm getting goose bumps right now thinking about that game and that play."
"We were a very cohesive group that worked hard, played hard and worked together," said Ron Tombaugh, a starter who went on to walk on and play on the junior varsity team and be manager for the U of I men's basketball program. "Coach Ross taught us about discipline and was huge on the fundamentals of the game. ...
"In much of the game against Chicago Christian, it may have looked like we were stalling, but we were really just looking for what we thought would be the best opportunity to score. We just weren't going to take a bad shot, and that was because of what coach Ross had taught us. I think maybe Chicago Christian thought they were just going to stop off in Pontiac on their way to Champaign for a little warm-up game.
"I also can't say enough about how the community supported us during the season. They followed us wherever we would play on the road, and at home the gym would be packed. Looking back, our fans and followers were a big part of the season we had."
Glisson, who lives in Indiana, said the Weiss rebound was just a product of what they were taught over and over in practice.
"Coach Ross taught the fundamentals, and he would always tell us how important they were," Glisson said. "We wouldn't have won the supersectional if John Weiss wouldn't have followed his shot that night, but that is what he was taught to do, and he did it in the biggest game of the season.
"I haven't been back to Streator in many years, so I'm really excited to get back and see and talk to all the guys. We have three players that are no longer with us, and they were all very special, but hopefully they will be with us in spirit. It was a very special time for all of us, and one – at least for myself – we appreciate being remembered for.
"If anything, that season makes true the saying you can achieve it if you believe it."
The fairytale ride ended with a 72-56 loss to Thomson in the state quarterfinals, a game that was tied early in the fourth quarter.
Hayward said it was the little things on and off the floor that he thinks made that team so successful getting there.
"I remember that coach Ross gave us some incentive during the season," Hayward said. "If we held a team to under 40 points, which was always his goal, we'd go to his house on Sunday, and he'd serve us food, and we'd watch football games together. It really wasn't something I thought about at the time other than it was cool, but he was trying to get the team to socialize away from the practices and games. It created a family atmosphere for us, and I think it made us all even closer than we already were.
"He was one-of-a-kind, and to me, the right person at the right time in all of our lives."
Other members of the team included senior Jim Kern and juniors Jerry Highland, Don Wampler, Jim Doglio, Joe Kudrick, Dave Henson, Frank Durdan, Jerry Young and Ken Smith.
WOODLAND BOYS BASKETBALL 1971-72 SEASON RECAP
| Date | Opponent | Result |
| --- | --- | --- |
| N 22 | Odell | W, 57-29 |
| N23 | Tri-Point | W, 56-36 |
| N24 | Cornell | W, 71-51 |
| D3 | @ Minonk-Dana-Rutland | W, 61-60 |
| D7 | Cornell | W, 58-48 |
| D10 | El Paso | W, 58-56 |
| D17 | Lexington | W, 63-61 (OT) |
| D18 | @ Herscher | L, 65-62 |
| D21 | @ Toluca | L, 67-55 |
| D27 | Aurora Central Catholic | L, 69-56 |
| D28 | Serena | W, 62-36 |
| D29 | Seneca | W, 42-39 |
| J7 | @ Flanagan | W, 66-41 |
| J14 | @ Chenoa | W, 59-46 |
| J18 | Wenona | W, 43-42 |
| J20 | Gridley | W, 75-60 |
| J25 | Dee-Mack | W, 58-48 |
| J28 | Minonk-Dana-Rutland | W, 67-50 |
| F1 | @ Cornell | W, 69-38 |
| F4 | @ El Paso | W, 65-50 |
| F8 | Flanagan | W, 78-55 |
| F11 | @ Lexington | L, 82-59 |
| F15 | @ Gridley | W, 55-43 |
| F18 | Chenoa | W, 60-49 |
| F24 | Tonica | W, 63-51 |
| F25 | Lostant | W, 70-52 |
| M1 | Toluca | W, 52-48 |
| M3 | Princeville | W, 60-58 |
| M7 | Chicago Christian | W, 52-51 (OT) |
| M10 | Thomson | L, 72-56 |