OTTAWA – During the first half of the Dean Riley Shootin' the Rock Tournament's championship game Saturday night, the Streator boys basketball team managed to do what three pool-play opponents against Oak Forest were not: stay within 15 points of the ultra-talented Bengals.
The Bulldogs trailed by eight at halftime, 29-21, but were able to control the tempo during the opening 18 minutes of the contest. Then, shortly after point guard Christian Benning quickly picked up fouls No. 3 and 4 and had to sit, Oak Forest was able to speed up the pace.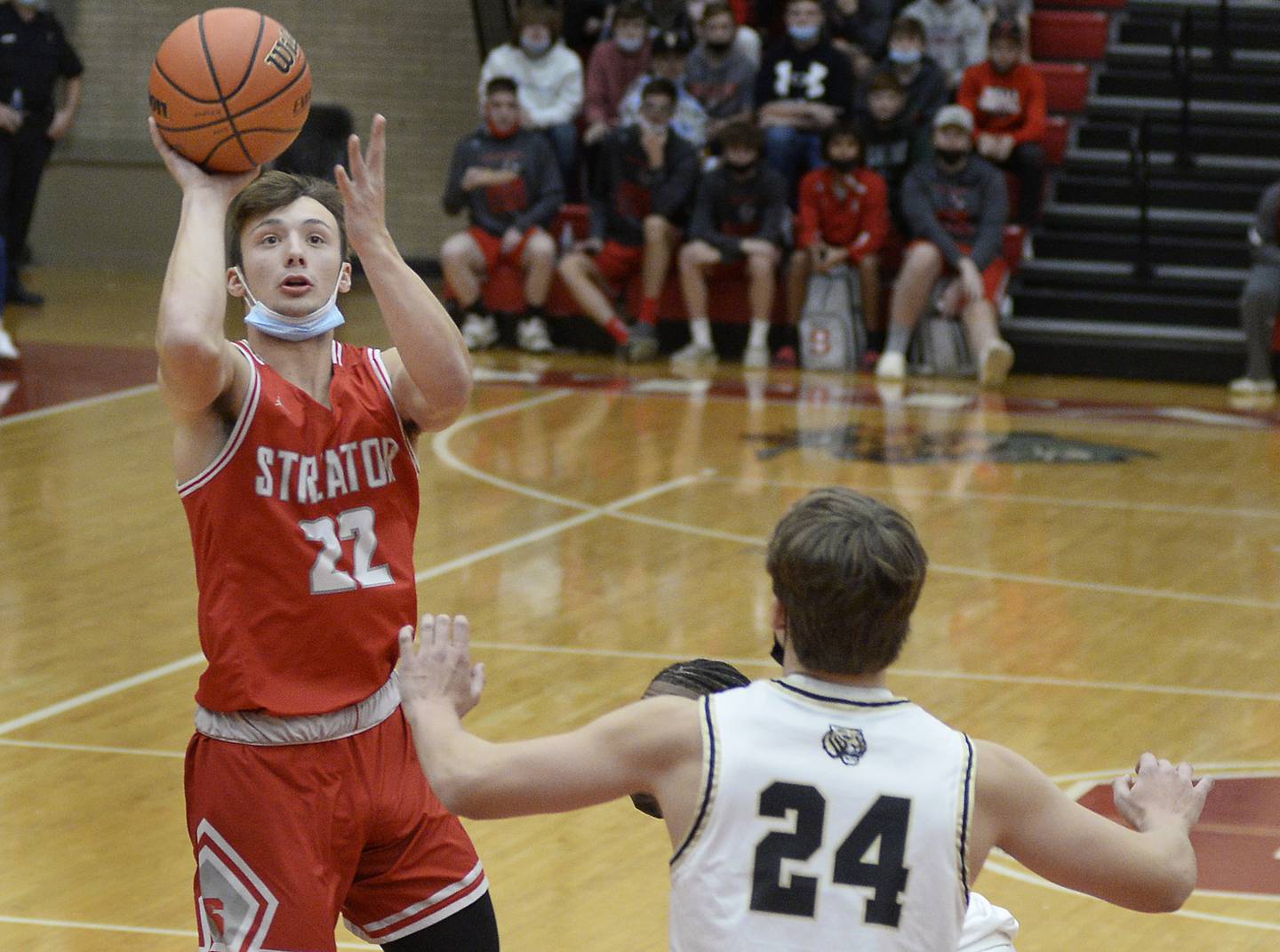 The Bengals (4-0) – which outscored their foes, 278 to 148, in the tournament – extended an 11-point lead with a 23-6 run, including four dunks in transition, over the final six minutes of the third quarter to eventually roll to a 63-33 triumph and win the title for the second consecutive time.
"I thought we did a great job of staying in the fight, but when Christian picked up those two quick fouls the game really changed from there," Streator coach Beau Doty said. "He is only a sophomore, and he's already a dynamic player who handles the ball so well, but he just has to learn that we need him on the floor and he can't put the officials in a situation that they need to make a call.
"We were right there, but then they gapped us with run-outs off of live-ball turnovers. With a team like Oak Forest and its quickness, you almost have to be breaking back before you shoot the ball to stop their transition.
"They were easily the best team here this week and deserved to win the title. I'm just glad we had an opportunity to get a shot at them and to stick with them until early in the second half."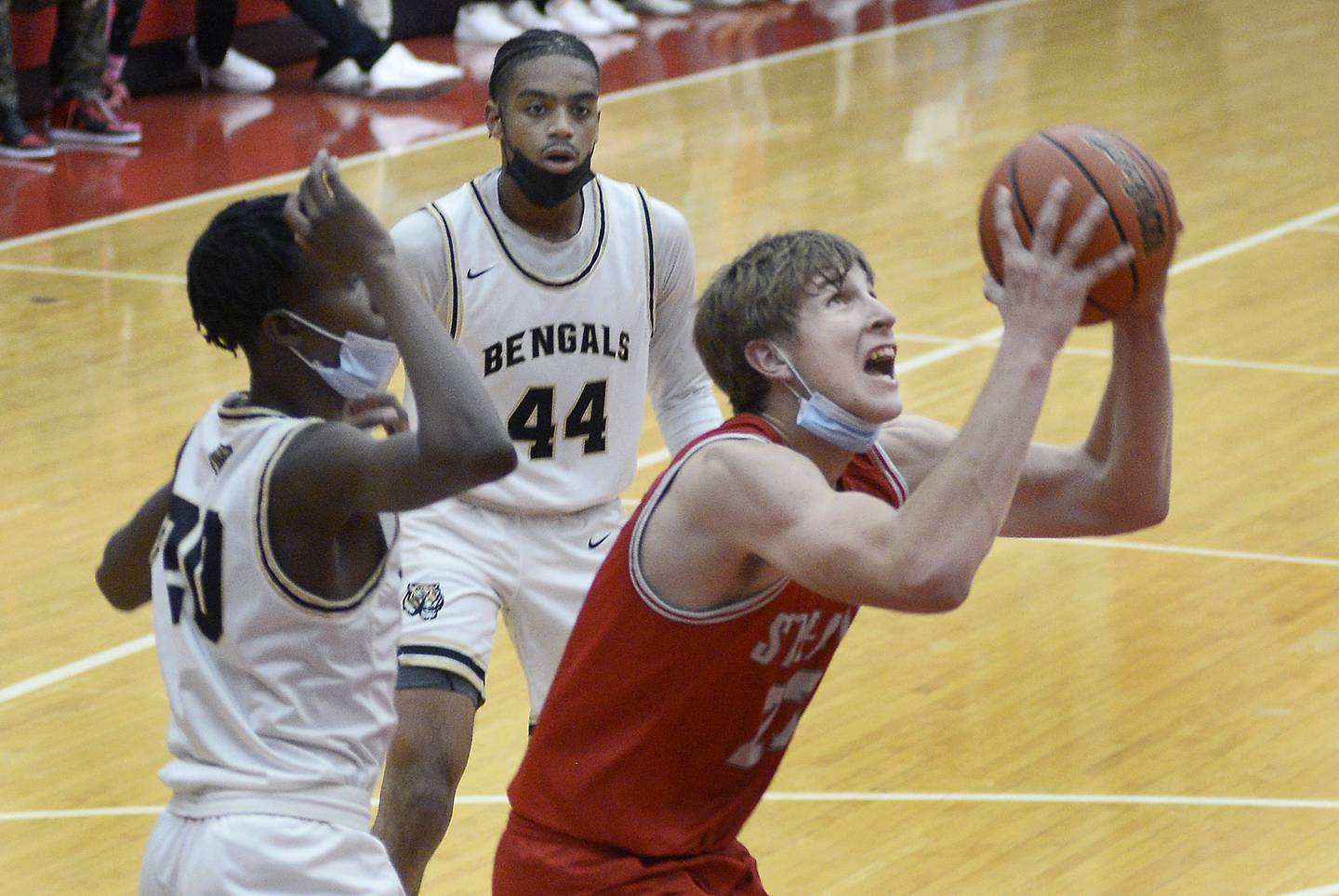 Streator (2-2) trailed, 13-9, after the opening frame and cut an eight-point margin to three (24-21) with just over a minute to go before the half after a 3 by Benning, a dunk by Jack Haynes and a putback by Jake Luckey around a drive by the Bengals' Fred Robinson.
"At the mask timeout in the second quarter, we talked about wanting to cut [Oak Forest's eight-point] lead in half before halftime," Doty said. "We were able to get it down to three, but then [6-foot-9 forward Robbie] Avila hits a long 3 and gets to the rim to make it eight again in the final minute."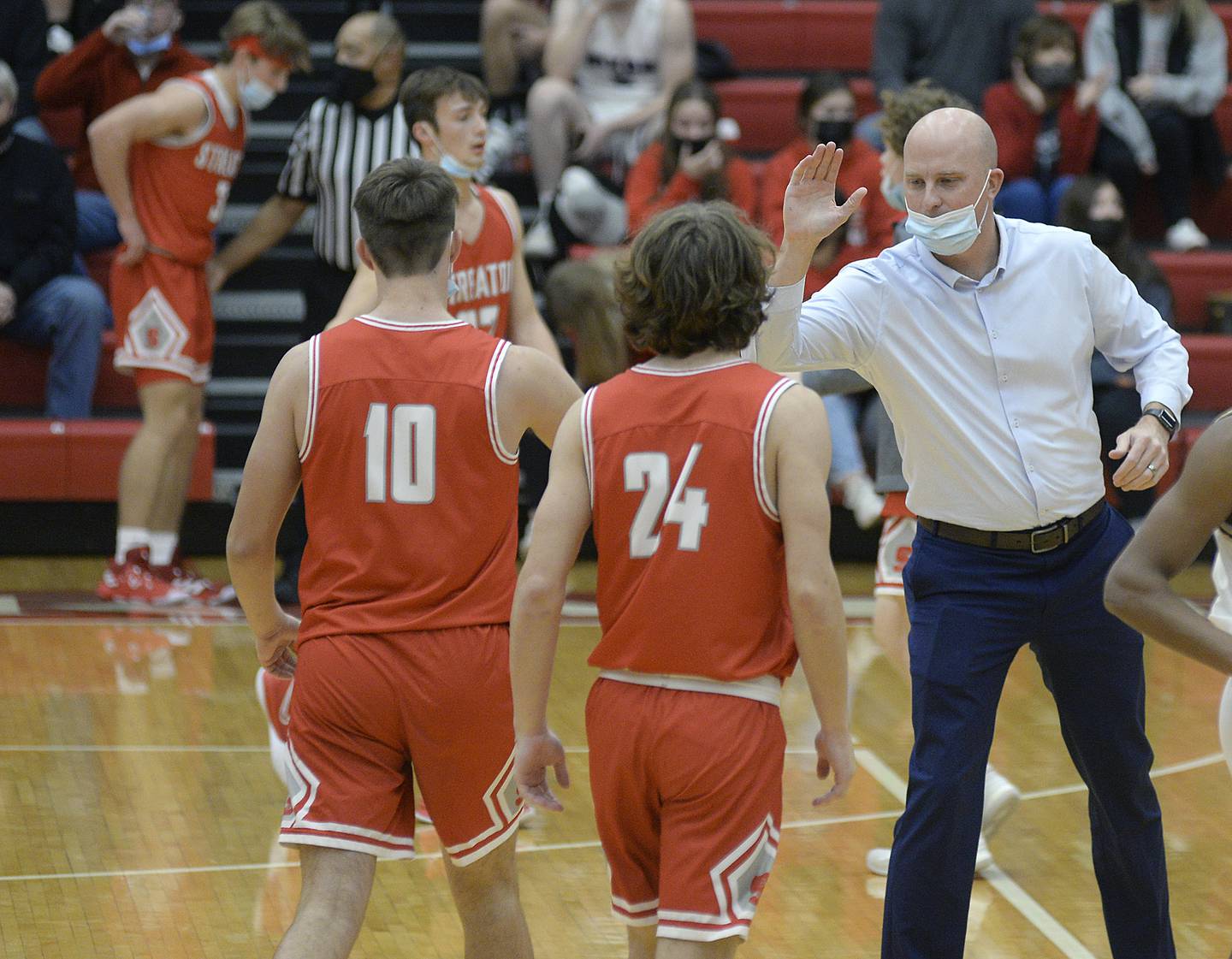 "[Streator] really battled us and did a great job of controlling the tempo of the game in the first half," Oak Forest coach Matt Manzke said. "In a game like this, for us to walk the ball up the floor and play slowly was to their advantage. They did a lot of good things, including clogging the lane defensively, to keep the tempo to their liking and make things difficult for us.
"We talked at halftime about how we need to get out and run. We were able to create some turnovers and get a couple long rebounds that got us into transition. Once we were able to get this game moving along more quickly, I feel the advantage started tilting back to us."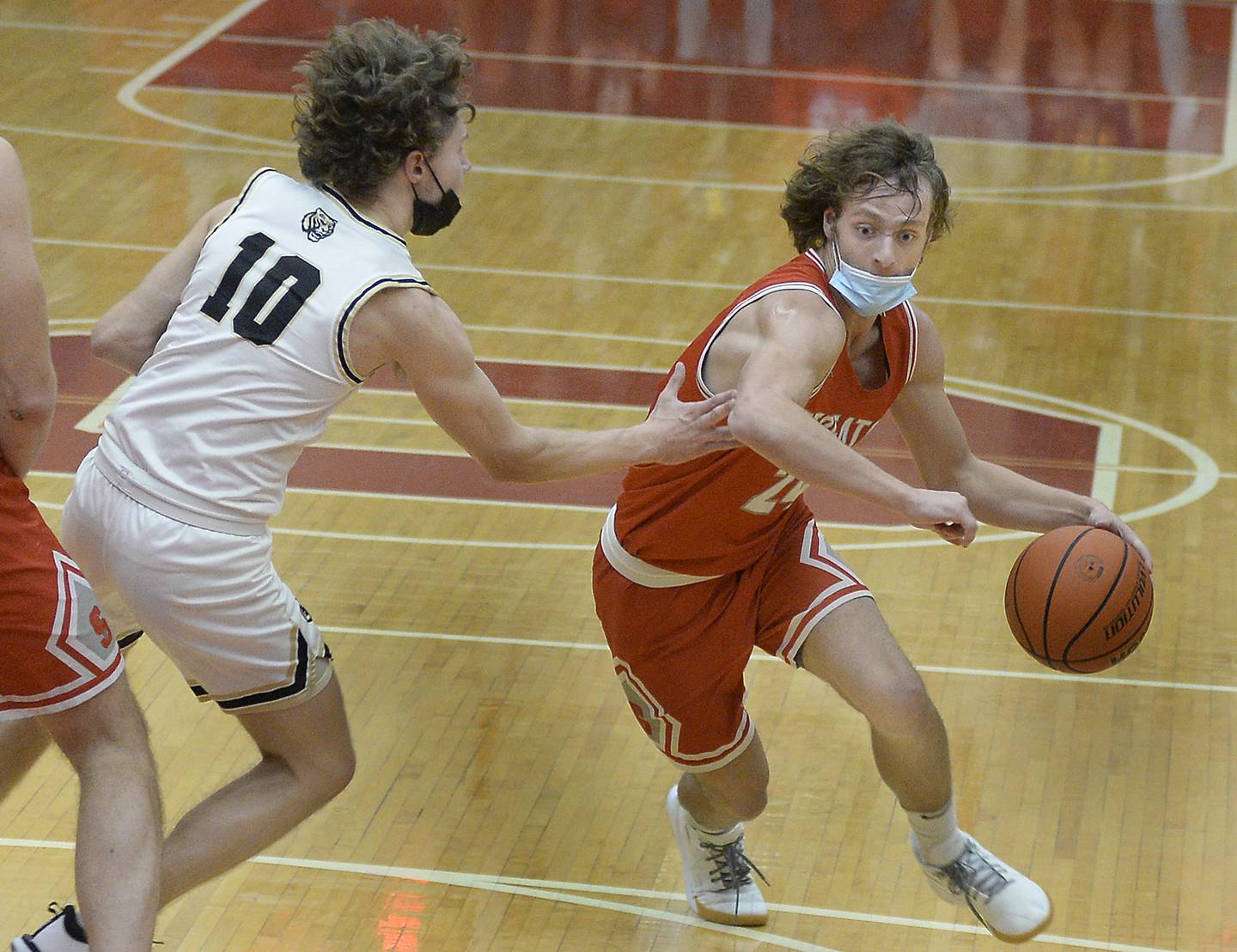 In the third quarter, Oak Forest, with Benning on the bench, turned nearly half of the Bulldogs' 23 turnovers into points during the game-changing burst, with Robinson throwing down three jams and Avila one more.
Robinson had a game-high 21 points with four rebounds and five assists for the Bengals, while Avila (seven rebounds, six steals) and Taurean Michens each scored 13 points. Drew Pagnusat added 10.
"Kind of like against Ottawa on Friday, if teams are going to concentrate on trying to limit Robbie and pack it in, other guys are going to have to step up for us," Manzke said. "Guys like Fred, Drew and Taurean did on Friday, and they did it again tonight."
Haynes had 15 points (98 for the tournament) and five rebounds for SHS, while Benning posted 12 points, six rebounds and five assists. Davey Rashid had four points, four rebounds and two assists.
"Jack Haynes, man, I can't say enough about how he really put us on his back this whole tournament," Doty said. "Davey Rashid also played well this week, especially after Jack Starkey went down in Friday's first game. Davey is doing a lot of things well that don't show up on the scoresheet."