PONTIAC — For recent high school graduates, Serena's Katie Baker and Fieldcrest's Ella Goodrich, Saturday's Illinois Basketball Coaches Association Class 1A/2A All-Star game at Pontiac High School gave them one more chance to put on a uniform before beginning their respective college academic and athletic careers.
For recently retired Fieldcrest boys basketball legend Matt Winkler, coaching the Class 1A/2A North squad was an opportunity to walk the sidelines one final time.
In the 1A/2A girls contest, Goodrich and the South All-Stars topped Baker's North All-Stars 98-75. In the 1A/2A boys game, Winkler's club rallied late but fell to the South 113-105.
Baker, who became the Huskers' all-time leading scorer (1,680 points) this past season, helped her team to a Class 1A fourth-place finish at the IHSA State Finals and was a four-time All-Little Ten Conference and three-time IBCA All-State selection, scored two points and handed out an assist for North.
"Coach [Jim] Jobst told me at one of the last days of school that I had one more game to play," Baker said. "I was so excited to play in this game.
"It was a fun event to be a part of. It made it more fun because this is a game that you're playing with others who like to do the same thing you do and are passionate about it. I thought I'd played pretty well. This isn't exactly the type of game that fits my playing style, I'm more of a pass-first player, but I had a blast just being able to play with some of the best players in the state."
Baker will be playing hoops at Culver-Stockton College this winter, but is undecided on her career path as of now.
"I'm excited to start my college basketball career," she said. "I honestly don't know what my major will end up being yet. I've had a few things in mind, but nothing I can say at this moment I'm for sure going that route."
Goodrich, who is the winningest player in program history (93-23), a three-time regional champion and was part of the Knights' fourth-place finish at the Class 2A State Finals, posted two points, a rebound, two assists and a steal for the South.
"Coach [Mitch] Neally texted me that I was selected to play in an all-star game, and I was like, 'Cool,' " said Goodrich, who will start working toward an engineering degree and also playing basketball at Monmouth College in the fall. "But then he told me it was this one, and I was like, 'Oh my gosh!'
"There had only been one other girl from Fieldcrest to be selected to play in this event, so I'm pretty proud to be the second. This was a great opportunity for me to come out and play one last time before college starts."
Playing the final seven minutes of the opening half, Goodrich's group extended the South's lead from two to nine by halftime before a game-changing 18-7 burst started the second half.
"Our whole team had so much energy, but I really liked that the four other girls I was with there at the end of the first half really played well together," Goodrich said. "I felt like we really got after it. My shot wasn't there today, so I just kept telling myself to just do all the other things as well as I could and just keep playing hard.
"I loved everything about this game, and I'm so honored that I was able to get a chance to be a part of it. It was so much fun, and all my teammates were super nice."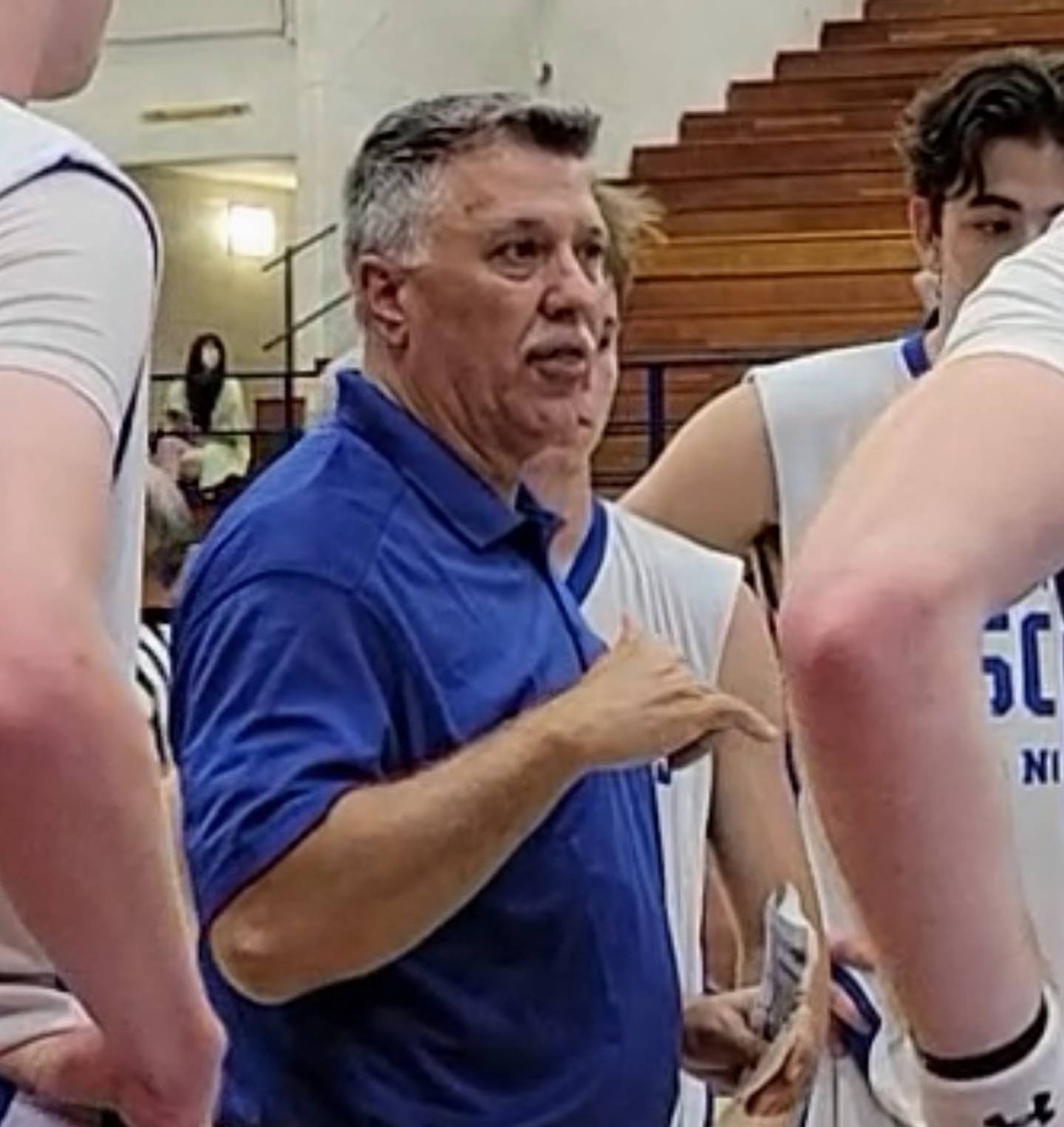 In the boys 1A/2A game, Winkler — who in 30 years at Fieldcrest compiled a 613-222 record with 14 regional titles, 15 conference regular-season first-place finishes and eight Midstate/Heart of Illinois conference tournament titles — saw his North team shake off a slow second-half start to nearly battle all the way back in the final 12 minutes.
St. Bede all-time leading scorer (1,811) Paul Hart was selected to play on Winkler's North squad, but had to miss the game due to illness.
"I really can't even put into words what it means to be here today and to have my family here with me," Winkler said. "I just never dreamed 33 years ago that I would be a coach in the IBCA All-Star game. Coaching is what I've always wanted to do. Even as a kid, I just knew it was the path I wanted to take. This was a fun day, a little bittersweet with it being the last one, but really fun.
"This was a competitive game, but I guess you'd figure with the kind of players here it would be. I'll tell you what, those last six, seven minutes our kids really pushed it up a notch. We were down 15 there with 12 minutes to go and cut it to four with the ball. This game isn't about winning or losing, but for the kids to showcase their talents and have fun.
"I pretty sure they had fun. I know I did. It was truly an honor to be selected to be a coach one last time."