BLOOMINGTON – The Marquette Academy softball team had excellent chances to score runs in the first three innings of Monday's Class 1A Bloomington Supersectional game against Arthur-Lovington-Atwood-Hammond and its fireball pitcher Makenzie Brown at Inspiration Field on the campus of the Illinois Wesleyan.
However, in each of those innings, and the four after, the Knights' senior found a way to keep the Crusaders off the scoreboard.
Brown scattered five hits, didn't walk a batter and struck out 13 to lead ALAH (22-3) to a 1-0 victory over Marquette (12-9) and a trip to the state finals for the first time in the co-op program history, going against Effingham St. Anthony at 10 a.m. Wednesday at Louisville Slugger Sports Complex in Peoria.
Marquette sophomore left-hander Kaylee Killelea took the hard-luck loss in the circle after giving up just three hits, no earned runs, three walks with 14 strikeouts.
"Coming into today we knew this was going to be a pitchers' duel with us having Kaylee and them having a great pitcher too. I think we out-hit them, but we just didn't get a timely hit when we needed it."

—  Marquette Academy coach Brad Oakes
"This was a crazy season right for the start, but the girls came together, improved, and really started playing good softball the last couple of weeks," Marquette coach Brad Oakes said. "Coming into today we knew this was going to be a pitchers' duel with us having Kaylee and them having a great pitcher too. I think we outhit them, but we just didn't get a timely hit when we needed it.
"I am proud of all the girls, especially the seniors. They played as hard as they could, including today, but it takes a run to win, and we just couldn't get one across."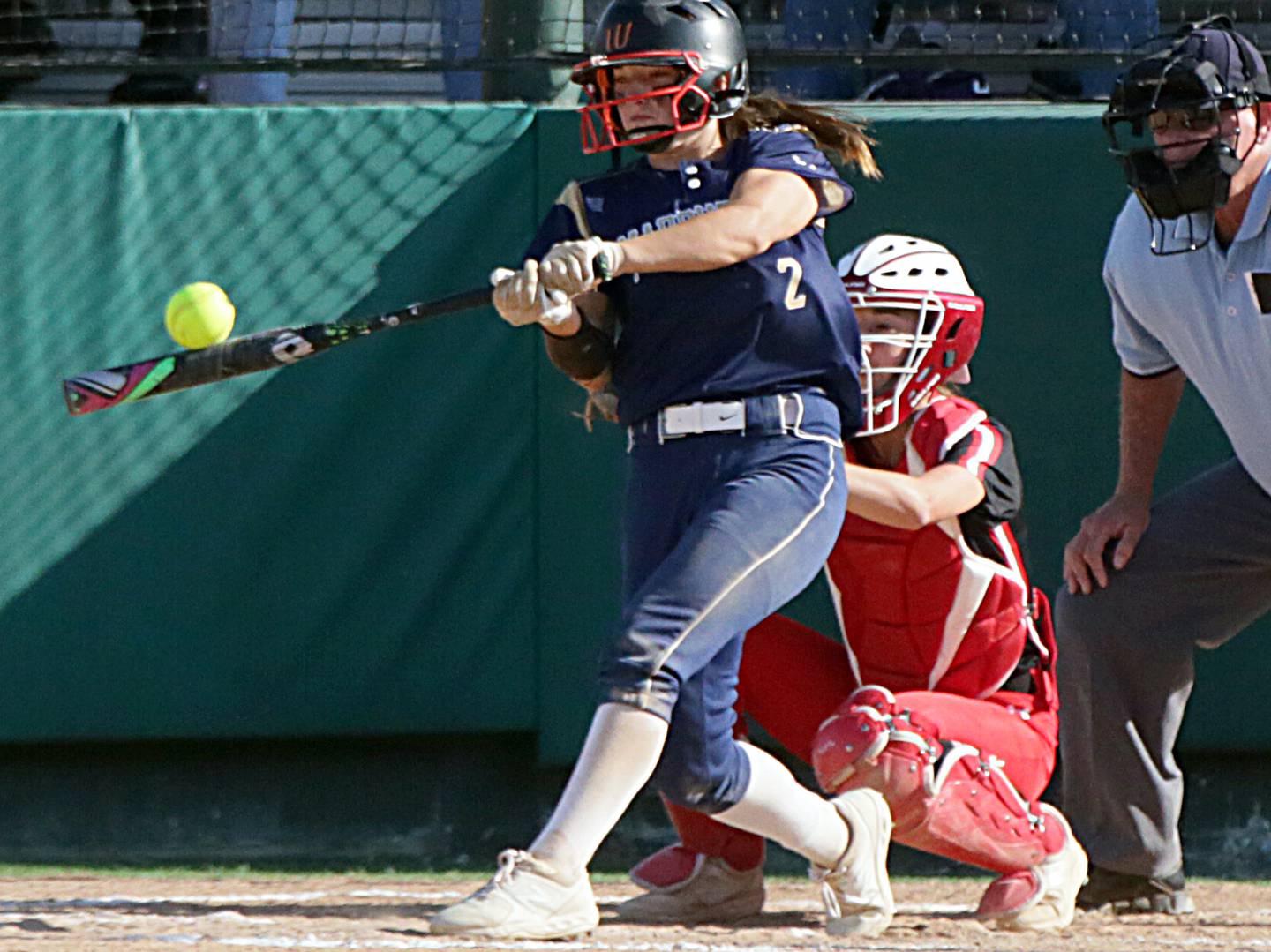 The Knights hadn't lost since the end of April, entered the contest on an 18-game winning streak, while Brown hadn't allowed an earned and struck out 261 batters in 109 1/3 innings in that time.
Marquette's Lindsey Kaufmann lined the first pitch of the game from Brown for a single to center field, but the next three batters were retired in order. Paige Cottingim also reached on a base hit down the left-field line to begin the second, but a failed bunt, a strikeout and a groundout ended the frame. In the third, Kaufmann sliced a triple down the right-field line with one away, but Brown recorded back-to-back strikeouts to keep the game scoreless.
"We kept talking in the dugout about how we had to start our swing early against her and get the bat in the hitting zone quickly," said Killelea. "The speed is not what any of us are used to, she's probably the fastest pitcher we've seen this year by far."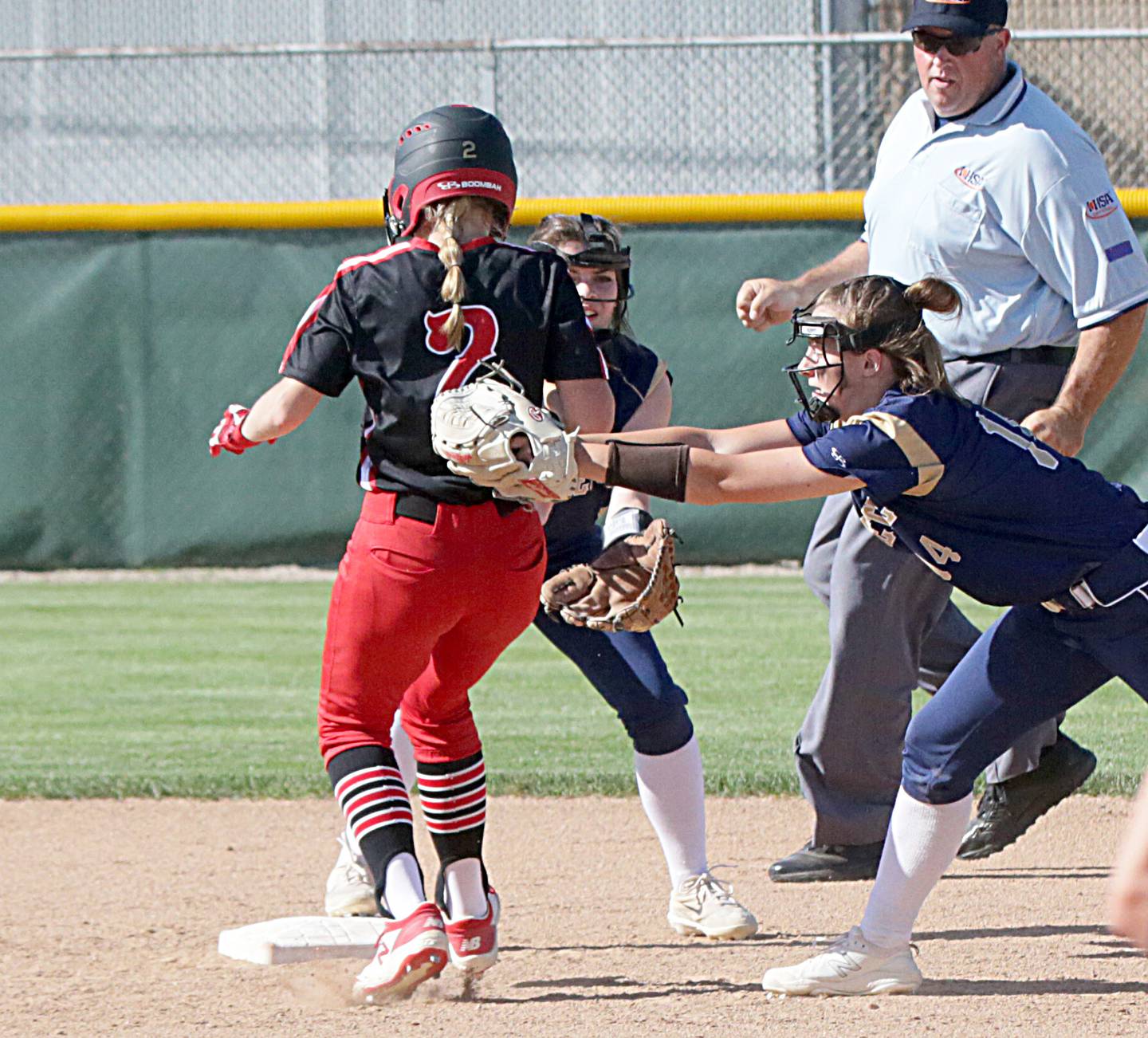 The Knights scored the game's only run in the bottom of the third, starting with No. 9 hitter Madison Schweighart drew a walk. Charley Condill then hit a grounder to second baseman Izzy Garkey, who was ruled to have missed Schweighart with a tag as she ran to second. Brown loaded the bases with a perfectly placed bunt down the third-base line. Killelea followed by fanning the next two batters, but a passed ball allowed Schweighart to come across for what proved to be the only and winning run.
"I'll be honest, we haven't faced but one left-handed pitcher all season, and she wasn't an elite kind of pitcher like we faced today," ALAH coach Jerry Lane said. "We tried to stress to our girls that they needed to concentrate on the opposite hip than they are used to. Early in the game, we were swinging at so many pitches out of the strike zone, which helped [Killelea] out, and she kept taking advantage of that, like good pitchers do. I felt we did a better job as the game went along of laying off those pitches and making her work a little hard for outs, but the bottom line is she threw the ball well against us.
"[Marquette] put the ball in play better than any other team we've faced all season and fortunately for us a few of those were right at where our defenders were."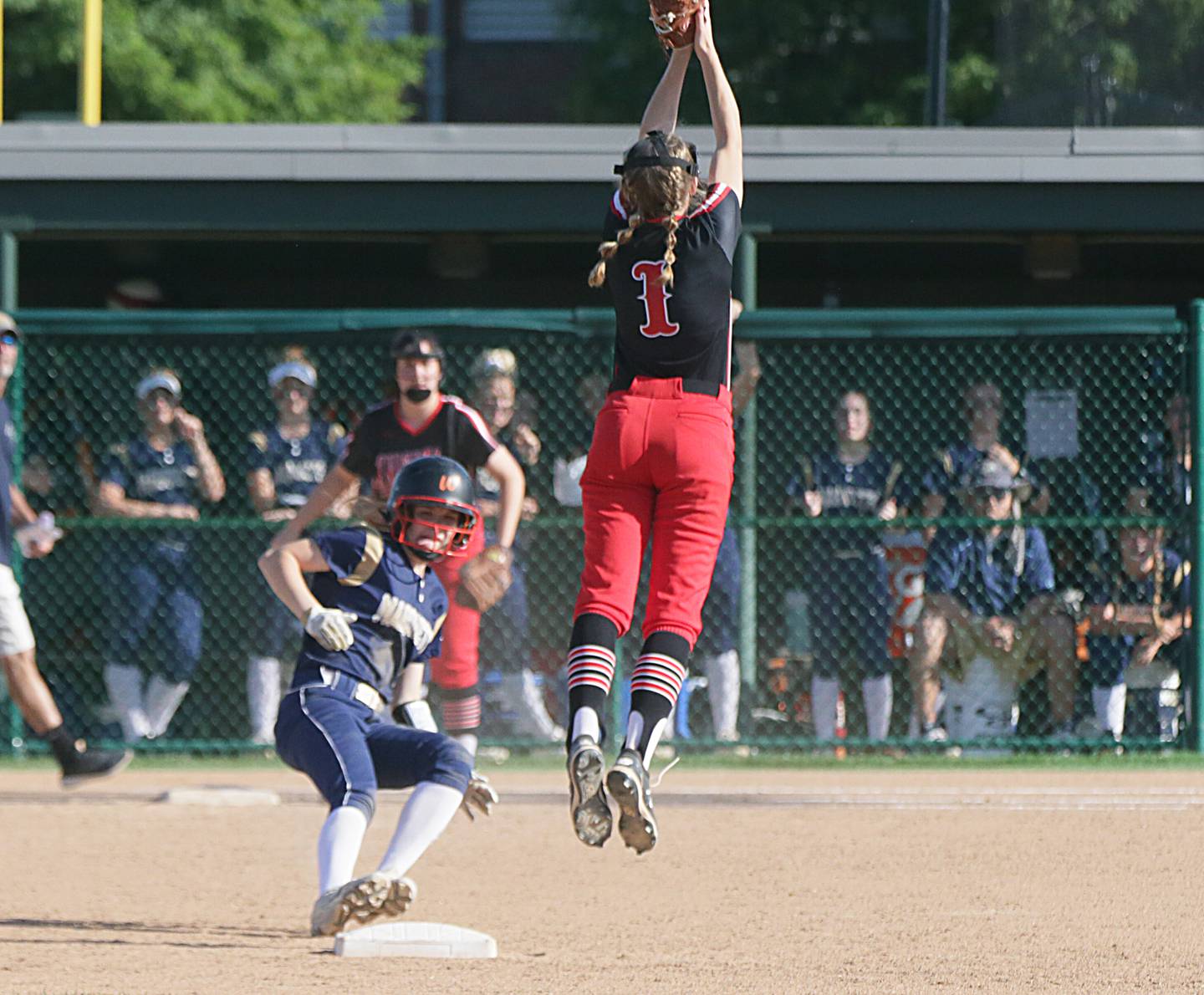 The Crusaders were retired in order in the fourth and fifth, but in the sixth Killelea poked a one-out single to left-center. Pinch-runner Nora Rinearson stole second but held on a two-out single off the shortstop's glove by Eva McCallum. Brown then induced a forceout to end the inning.
In the top of the seventh, Maisie Lyons was hit on the foot by a pitch to start the inning. But after a strikeout, ALAH got the second out at first on a bunt and tag out Lyons as she tried to advance to third.
"I was able to get them to swing at a lot of high fastballs while also spinning the ball away from the right-handed batters," Killelea said. "I felt like I did a good job of mixing things up and not really hit any balls hard. I was a little nervous, but after the first inning, I was feeling pretty confident.
"It's been a hectic season. At the beginning of the season, we didn't have even one practice with the whole team there before our first game. We also didn't have that many practices with games back-to-back days. I felt like we learned a lot as a team in the early season games against Seneca and the two games against Newark.
"I feel like we were just starting to play the way we can the last few games which make today tough."