There is no shame in being a plain Jane at The Village Courtyard Restaurant in Somonauk.
Mainly, because the chicken Jane – a grilled chicken breast – has plenty of flavor on its own, according to my dinner companion.
When she ordered the smothered Jane – topping her chicken breast with bacon and cheese – her first reaction was: "This chicken breast is so good. I would've gone with the chicken Jane."
I always think that's a good sign of quality food, especially meat dishes, when they can stand alone without needing added ingredients.
The Village Courtyard was a new excursion for us.
The dining room is spacious, and the bar is adorned with stained glass windows. The restaurant carries with it the charm to be a date night or special occasion destination, but is still suited for diners in jeans or bringing a family with children.
The menu introduces diners to George and Jane.
I got to know George a lot better. The chicken George, as our waitress described, features "adult chicken nuggets" ($16 for the meal). Reminding me a bit of sweet-and-sour chicken from a Chinese restaurant, the hand-battered chicken nuggets have a thick coating of batter and good white meat inside. They are paired with a tangy, honey mustard-flavored sauce. I'm not quite sure what it is, but it's really good and is The Village Courtyard's speciality.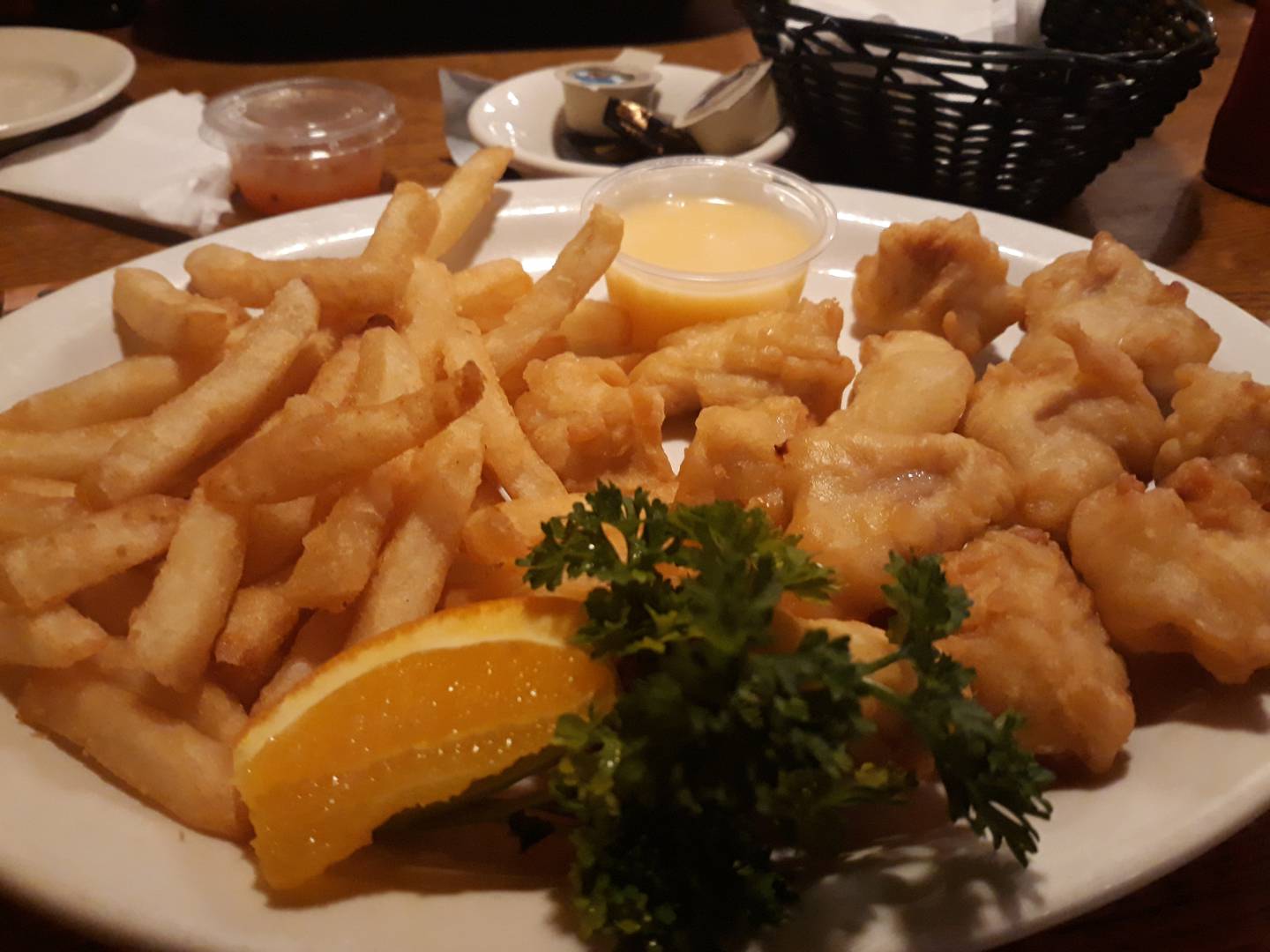 The chicken George comes with a choice of potato and soup. The chili didn't disappoint.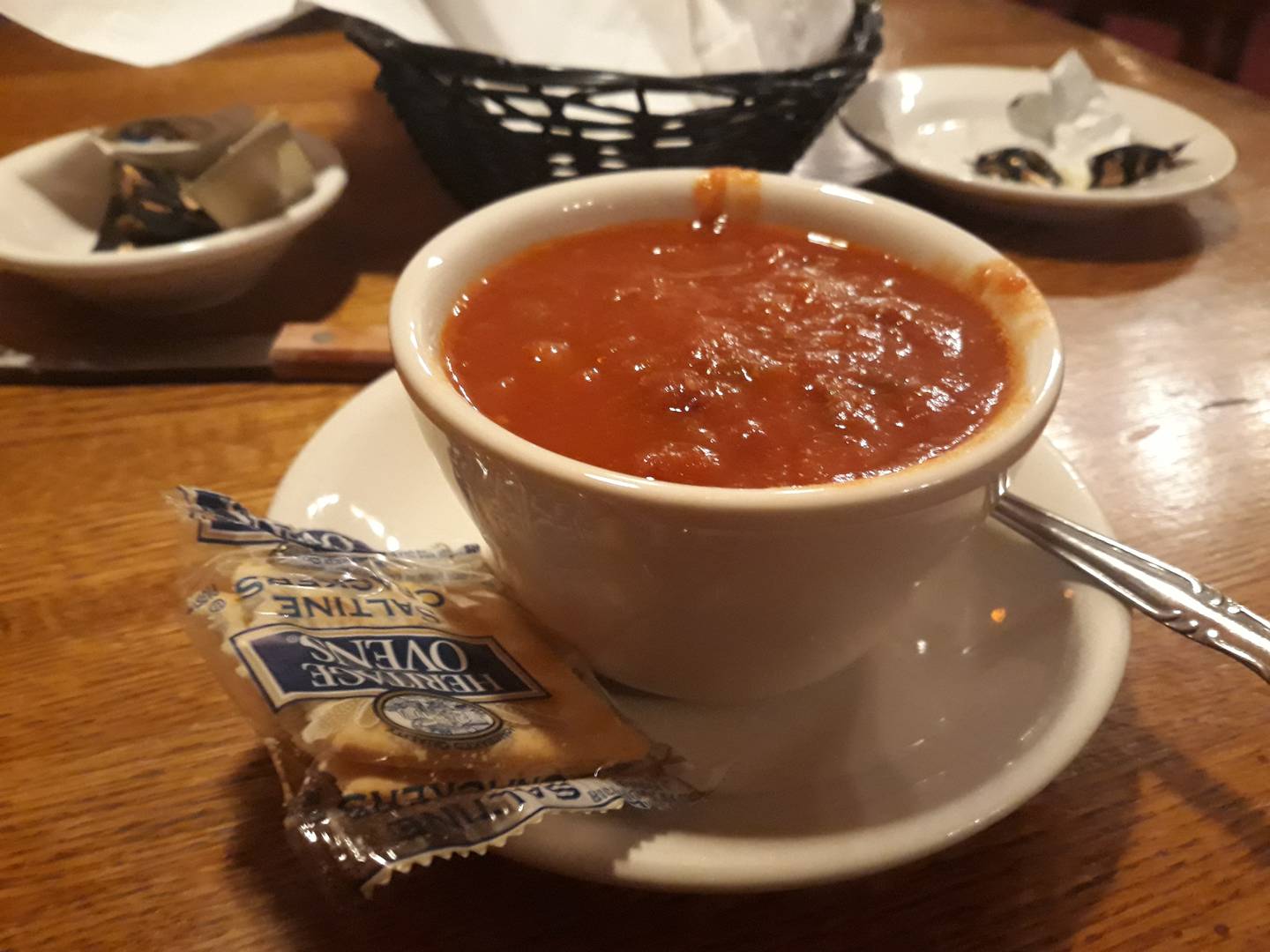 My companion ordered the smothered Jane ($18) with buttered mashed potatoes. She opted for the hamburger barley soup, featuring nice-sized bites of vegetables and meat.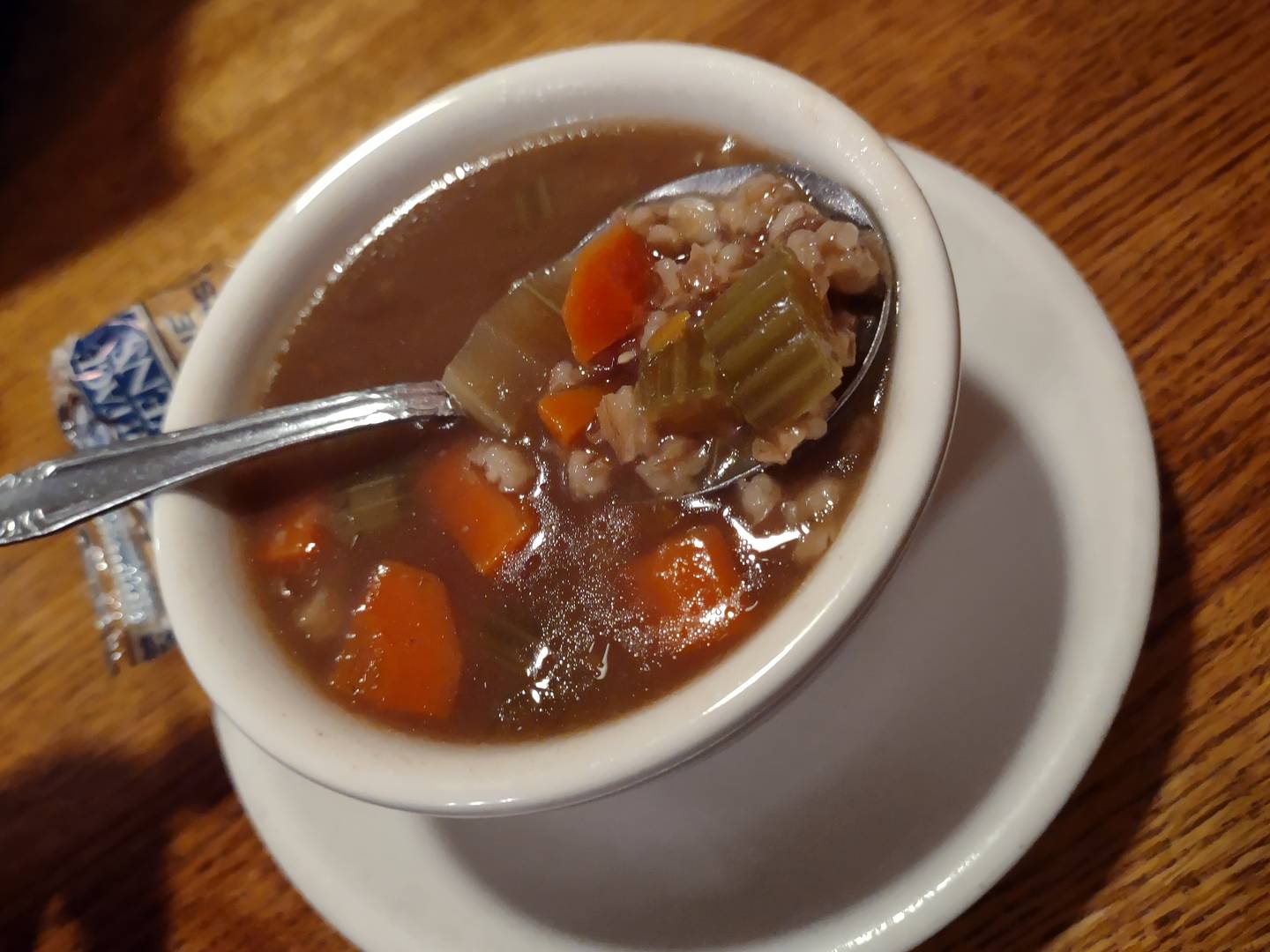 Our soups were served with a basket of bread and butter.
All of the food we ate had a hearty and homemade quality, making us enthusiastic about trying more from the menu on our next visit. Along with the chicken dishes, The Village Courtyard's menu features char-broiled steak, pork chops and seafood, among other items. Our one regret is that we didn't have enough room left to try their made-from-scratch pies.
The service was great, and our server took time to answer questions about the menu.
The family-owned restaurant has been around for more than 35 years, and it's easy to see why.
If you've been teased by fellow diners for being a plain Jane, The Village Courtyard may be your destination. But don't forget about George.
• The Mystery Diner is an employee at Shaw Media. The diner's identity is not revealed to the restaurant staff before or during the meal. The Mystery Diner visits a restaurant and then reports on the experience. If the Mystery Diner cannot recommend the establishment, we will not publish a story.
IF YOU GO
WHAT: The Village Courtyard Restaurant
WHERE: 120 W. Market St., Somonauk
PHONE: 815-498-2414
INFORMATION: www.eatmoregeorge.com