When Gov. JB Pritzker called for a stay-at-home order and shutdown of all nonessential businesses March 15, 2020, Monte's Riverside Inn in Ottawa was one of many restaurants across Illinois that immediately closed.
As a result, the fine-dining restaurant lost about $40,000 in perishable food that week alone, owner Brad Hughes said. Although he was closed for months, the businesses' regular bills still had to be paid.
Hughes followed the state's rules as lawmakers passed federal and state funding to help businesses hurt by the pandemic. He filed for a Paycheck Protection Program loan and a $45,000 back-to-business grant, but the funds recovered only a fraction of his lost revenue.
When the La Salle County Board received $21.4 million in American Rescue Plan Act funds, Hughes was directed to apply for it. The rescue funds were available to private, for-profit businesses that met a certain criteria, including loss of revenue, as well as nonprofits and government entities.
Following the process, which required Hughes to share tax documents as proof, he was able to show his business lost revenue of $382,000. His loss was confirmed by Bellwether LLC of Normal as true lost revenue. The La Salle County Board hired the consulting firm, which works with 51 counties statewide, to assist with the distribution of ARPA funds.
The county only awarded his business $10,000, however.
"I employ local people and do all my business with local people. If I were to close tomorrow, it would affect 100 people right away and that has a ripple effect."

—  Brad Hughes, owner of Monte's Riverside Inn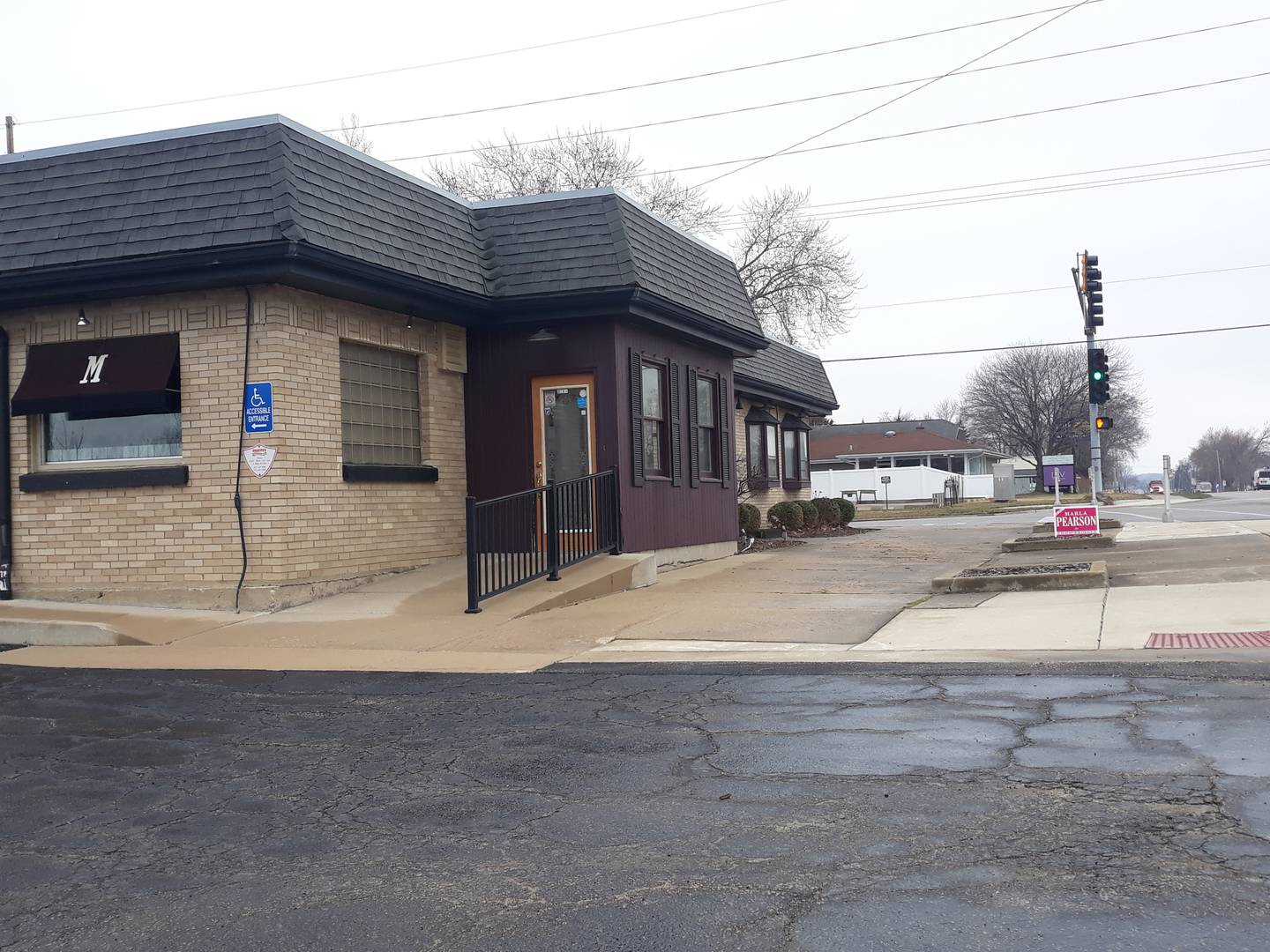 Along with Monte's, the Wedron Office and Pitstick Pavilion – for-profit businesses – also received $10,000 each.
Monte's requested $400,000 in its application.
Prior to the Oct. 28 vote on the disbursement, County Board Chairman Don Jensen (R-Deer Park) made amendments to several requests, including Monte's, that were voted on by the full board. Jensen set the starting point at $10,000 for each business, no matter what they requested.
Jensen said at the meeting he believed several other businesses across the county could show losses and did not believe in giving a single business that amount of money. He said it would have limited how much the county could distribute and his overall goal was to "help as many people as he could" across the county with the funds.
Hughes said the three businesses awarded $10,000 that day are different. His business specializes in fine dining and catering, with high-end steak and lobster entrees among other offerings. His business also wasn't compatible to serving carryouts.
"We aren't comparing apples to apples," Hughes said.
County Board Finance Chairman Brian Dose (D-Ottawa) made an argument in favor of awarding Monte's the full requested amount during the Oct. 28 meeting. Dose said every business in La Salle County had a chance to apply for relief funds, but only certain businesses would qualify, because Bellwether's work ensured businesses were proving financial losses through documentation.
"A lot couldn't prove loss, you'd be surprised who couldn't prove loss," said Sharon Wiley, La Salle County ARPA coordinator during the Oct. 28 meeting.
Dose said the county with consultation from Bellwether established a matrix to value requests and he was in disagreement with the suggested disbursements being changed, especially in a manner where they were changed as board members showed up to the Oct. 28 meeting.
Dose said he believes the county should have treated each application based on its merits and situation. He said everyone's situation was different.
"In this particular situation, he had a lot of loss," Dose said of Monte's.
Jensen told the County Board it can dispense the money however it wishes, using its own discretion, but he said he was concerned if the county distributed the money as it was initially recommended, the $21.4 million would have been spent with applications unfulfilled. He said the amounts he amended were starting points, noting the County Board wasn't following them anyways in prior votes. Ultimately, the full County Board has to vote on every ARPA award and several of them were approved with amendments.
"I believe the money should be spent to help the most people in the county it can," Jensen said. "That's more than just helping small businesses, it's helping small towns be able to afford water and sewer that can't afford to do so. It's wastewater projects. It's helping our communities to be better, and grow."
A motion to award Monte's $300,000 was seconded and a vote was taken Oct. 28, but it failed 17-4 with members Doug Trager (D-Ottawa), Randy Freeman (R-Lostant), Lou Ann Carretto (D-Ottawa) and Dose voting in favor and board members Jill Bernal (D-Peru), Joe Oscepinski (D-Peru), Joseph Savitch (D-La Salle), Mike Kasap (D-La Salle), David Torres (D-Oglesby), Doug Stockley (R-Earlville), Craig Emmett (R-Wedron), Tom Walsh (D-Ottawa), Jerry Myers (R-Streator), Walter Roach (R-Streator), Elmer Walter (R-Grand Ridge), Curt Faber (R-Mendota), JoAnn McNally (R-Mendota), Kindra Pottinger (R-Sheridan), Catherine Owens (R-Sandwich), Chuck Borchsenius (R-Norway) and Gary Small (R-Utica). Jerry Hicks (D-Marseilles) had left his seat at the time of the vote and didn't record his vote.
Another motion to award Monte's $100,000 was seconded and a vote was taken Oct. 28 that failed 14-10 with Dose, Hicks, Freeman, Myers, Pottinger, Owens, Emmett, Carretto, Walsh and Trager voting in favor; and Roach, Walter, Faber, McNally, Borchsenius, Small, Bernal, Oscepinski, Savitch, Kasap, Torres and Stockley voting against.
A final vote awarded Monte's $10,000.
Borschsenius said Oct. 28 he voted against the item, because he couldn't go back and help some of the businesses that already closed in the aftermath of the pandemic, such as Sandi's Bar and Grill in Dayton, noting the impact was felt by other businesses. McNally, a business owner herself, said that day she believed it was too large of an amount to give to one business, when others were affected. She said her bar and grill did better with carryouts. Hughes said that wasn't the case for his business, which focuses on higher end food and finer dining, noting he proved lost revenue.
Carretto, a former small business owner herself, encouraged Hughes to seek the ARPA funds, voting in favor of his initial request. She was disappointed in the result, but she said the decision comes down to how the county board votes.
Hughes said he is disappointed with the experience and believes small business losses from the pandemic are going to make an impact on communities, citing three other businesses in Ottawa that closed in the past year.
"I employ local people and do all my business with local people," Hughes said. "If I were to close tomorrow, it would affect 100 people right away and that has a ripple effect."
Hughes said the federal government came up with the guidelines and process for how the money was supposed to be used, and his request was in line with those goals. His request showed a loss of revenue, while other projects such as an award of $420,000 for a new park in Tonica and an award of $150,000 for improvements to Lake Mendota were approved for new capital projects. Each of them are allowable under the guidelines, according to Bruce DeLashmit of Bellweather.
DeLashmit said requests must meet a threshold to be eligible for funds, but once they are eligible, it doesn't guarantee they will be passed. That decision, and how much money is awarded, still lies with the local governments disbursing the ARPA funds.
Hughes said if he had received the $382,000 he demonstrated in lost revenue it would have made a significant impact in recovering his losses during the pandemic.
A new County Board has since taken office, with nine new faces joining the board since November.