Crews from Mutual Aid Box Alarm System 25 worked in downtown Ottawa Wednesday afternoon on remediation of what appears to be a fuel spill that led to an odor on the 100 block of East Jefferson Street and a sheen on the nearby Fox River.
Ottawa Fire Chief Brian Bressner said a small amount of fuel, appearing to be diesel gasoline, was spilling into the Fox River. He said there is no known harm to the public.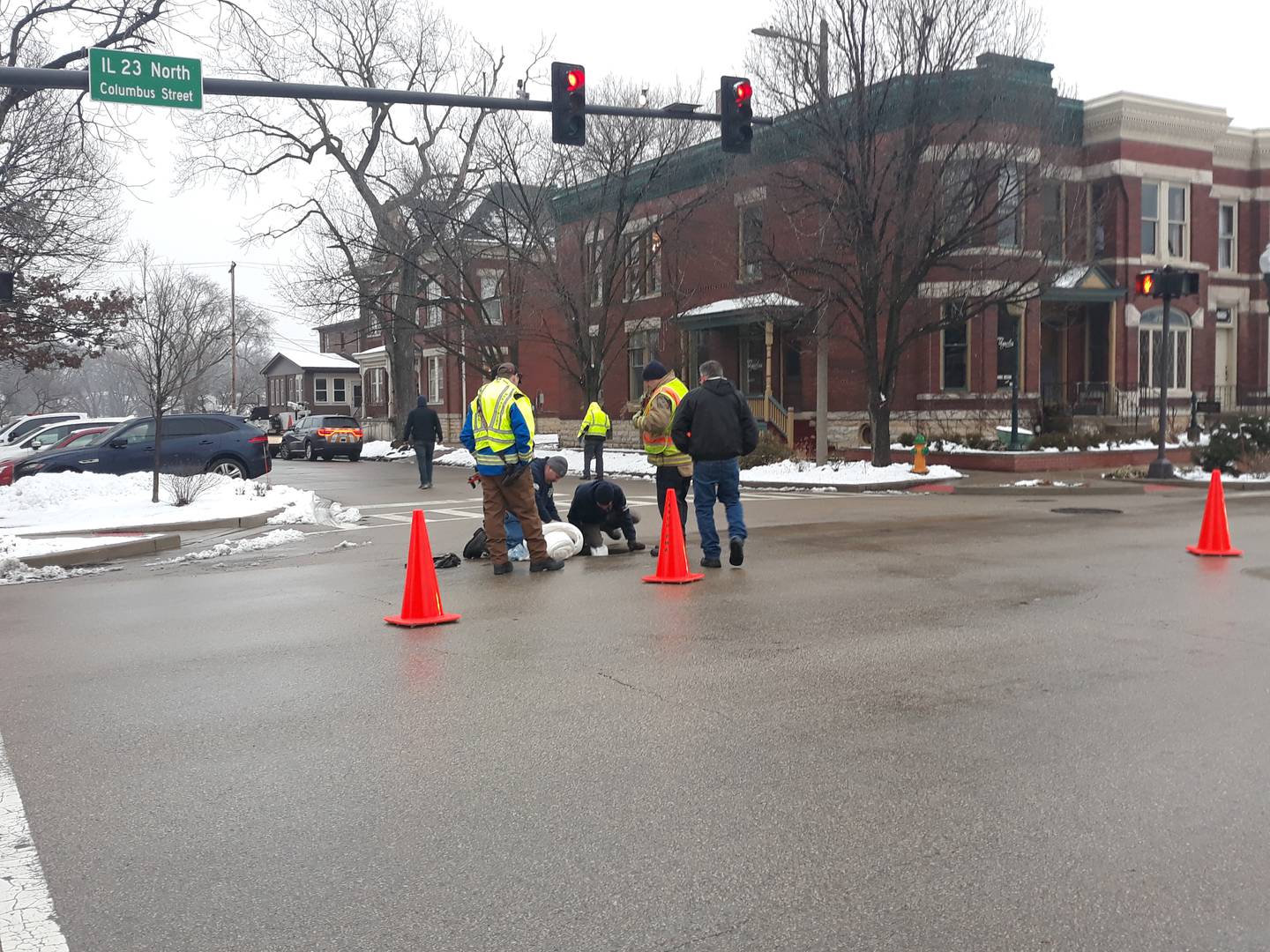 Booms were placed in the river to contain the spill. The source of the fuel also was located in downtown Ottawa, Bressner said.
Crews were working in the manhole at the corner of Jefferson and Columbus streets to remediate the spill through the city's storm drainage system. Bressner said the call came into the Illinois Department of Natural Resource Conservation Police at about 3 p.m. Wednesday of an odor on the 100 block of East Jefferson Street.
A number of responders from neighboring fire departments as well as other agencies were at the scene.
Bressner said more information will be released.