Ottawa High School has had some issues this season with geese hanging around the athletic fields and leaving their droppings behind, so Head of Field Maintenance Brad Johnson placed fake coyotes around the field.
So far, it's working.
"Coyotes are a natural predator to the goose, so when they fly over what they're seeing is a plastic decoy with a bushy tail," Johnson said. "It looks like a real coyote standing there so it keeps the geese from landing on the athletic fields and leaving droppings behind for the students to run through or get tackled into."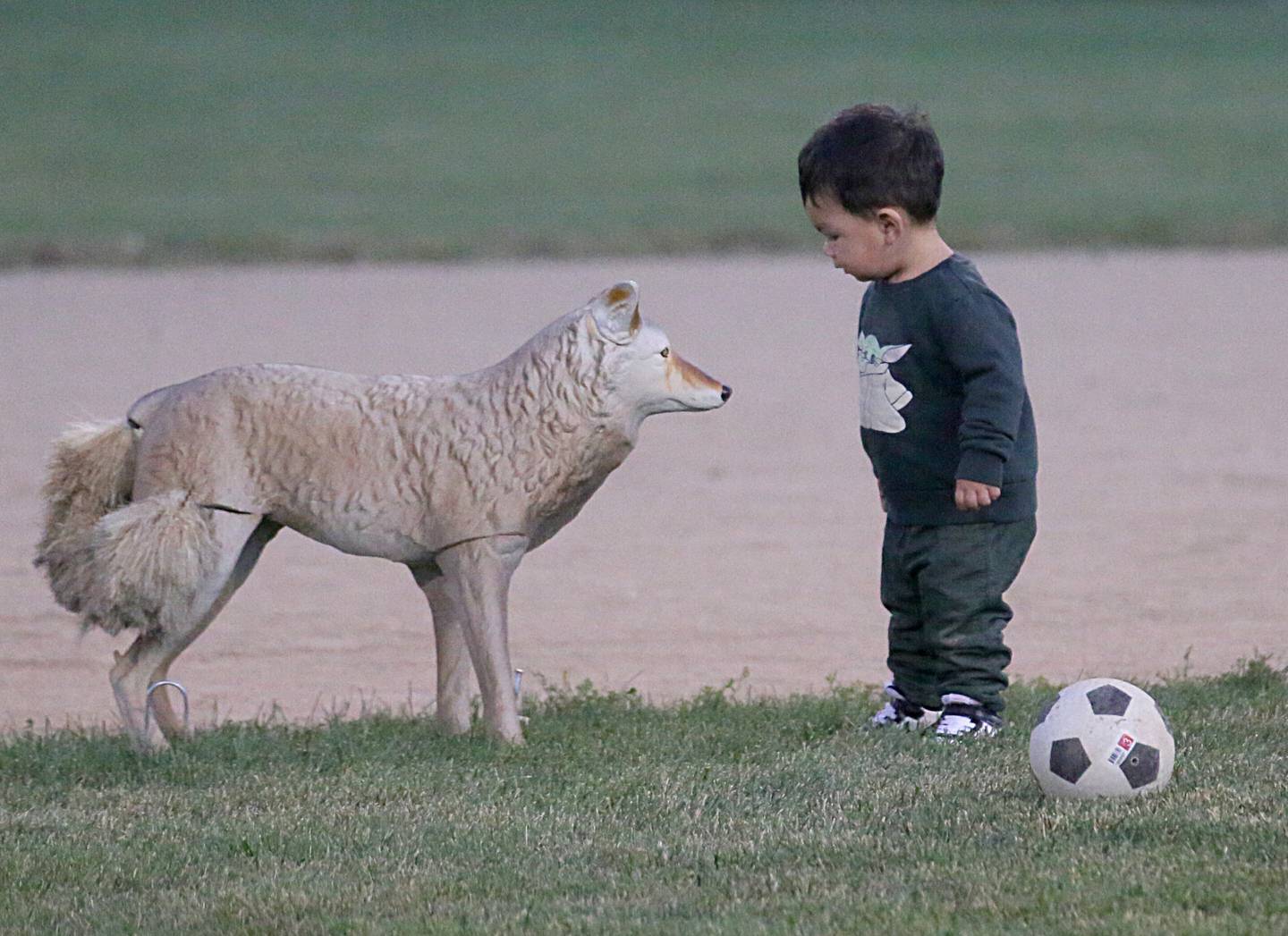 Johnson said he tried orange survey flags all over the field but it didn't work as well as necessary.
"The coyotes are the most humane way to keep them away," Johnson said. "You know, instead of chasing them out."
The plan right now, Johnson said, is to move the coyotes into new locations once per week.