OGLESBY – Kaneland's Katharine Marshall carded a 1-over-par 71 on Wednesday to earn medalist honors in the 43-player field while also helping lead the Knights to the championship of the six-team Ottawa Invite at Deer Park Golf Club.
Marshall posted a pair of birdies and 14 pars during her round but also felt she missed a few too many makable putts.
"I was able to hit a lot of greens today in regulation, but unfortunately I also had a lot of putts that I didn't take advantage of," Marshall said. "Overall, I feel I played pretty well, scored a couple of birdies, and the team did as well. So those two things put together made it a fun day. There were a lot of good golfers here today, so being able to win the event is a nice boost to my confidence.
"I had just nine holes played here on Monday and did really well too. It helped me today having that recent experience on some of the holes today."
Kaneland as a team registered a 313, receiving solid efforts from Julia Skiba (fifth, 77), Meredith Naab (seventh, 80), Aeryn Hwang (12th, 85), Braelyn Davoust (16th, 91) and Sydney Clinnin (22nd, 98).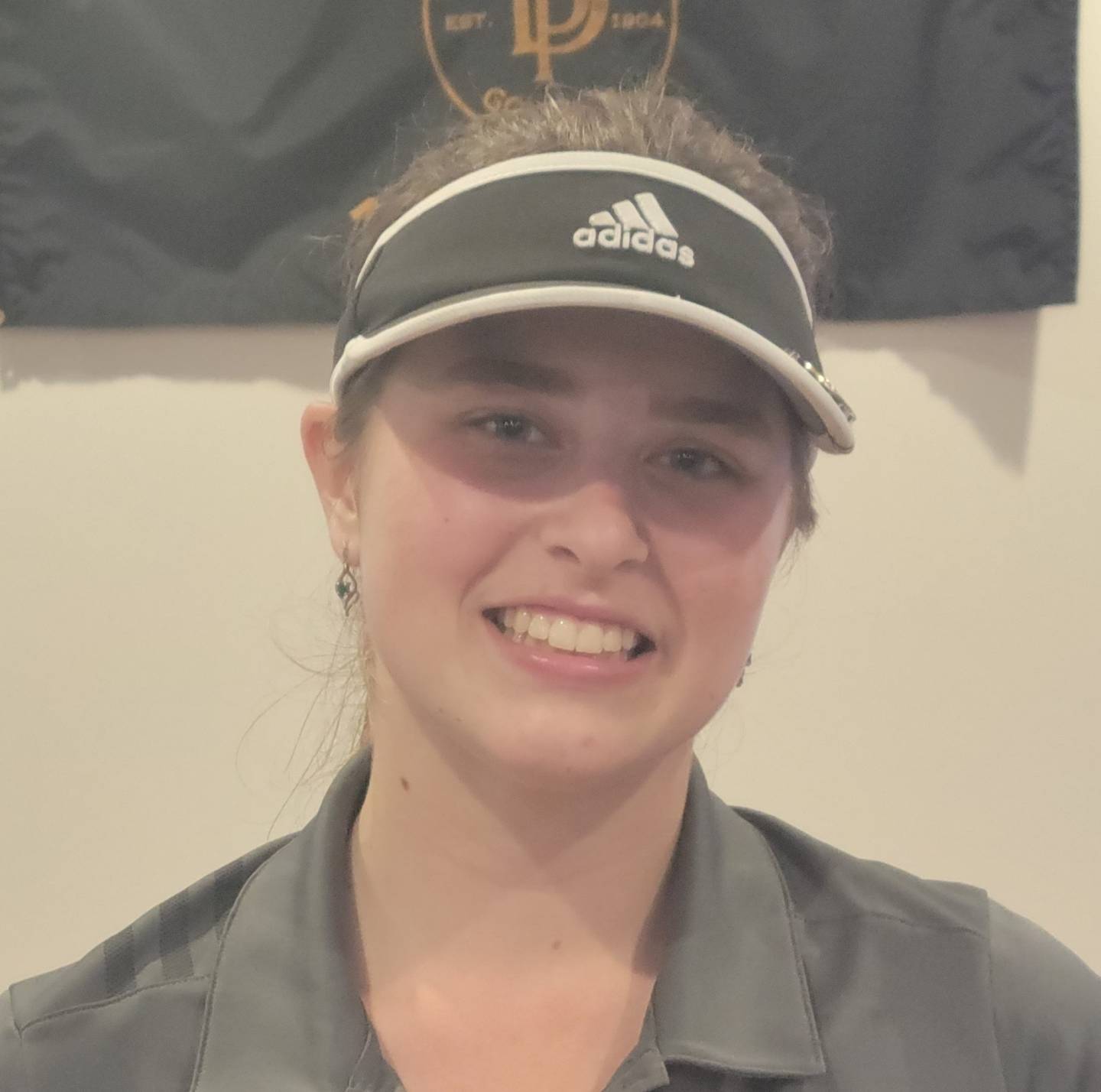 Sycamore placed second with a 329, paced by a runner-up finish by Brianna Chamoun, who shot a 73.
"It wasn't my best round today, but I'm happy with my score and I had fun today," said Chamoun, who had four birdies in her round. "I started out pretty well and then had a couple of tough holes late, but I was just trying not to put too much pressure on today's result and just enjoy playing the game.
"I could have done better overall in every part of my game, but I was happy with my iron play and putting."
The Spartans also had nice efforts from Lauren Cohn (third, 76) and Lexi Morrow (fourth, 77).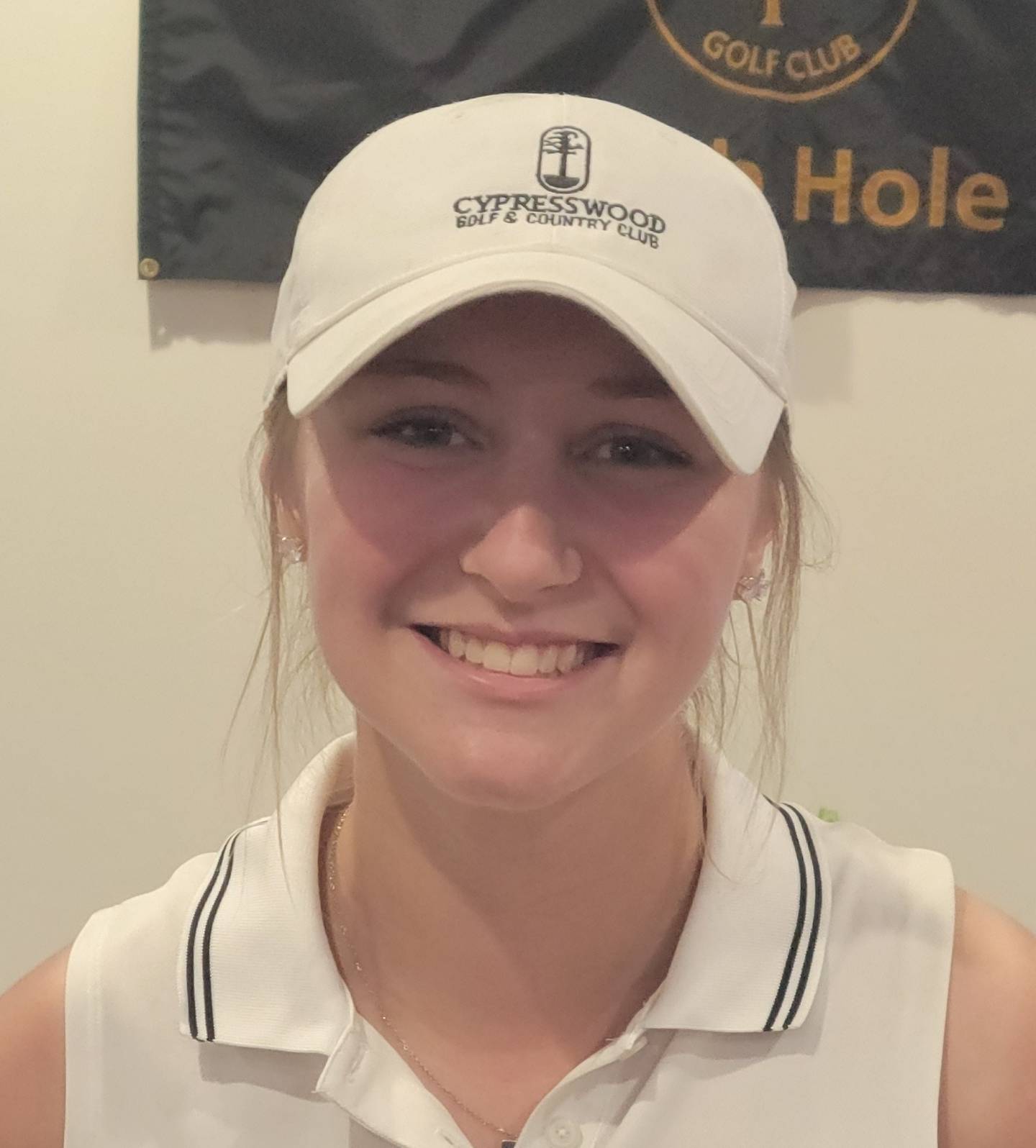 Geneseo placed third with a 350 and Ottawa fourth at 376, led by an 82 from Hannah Duggan, good for eighth place.
"I'm super happy with how I putted today," Duggan said. "It's been a part of my game that has been good for me all season, but I really needed that today because I struggled a little bit off the tees. Having this be my home course, I tried to use that knowledge to my advantage as much as I could.
"Overall, I feel this was a good round for me, and I'm happy with how I played. It wasn't my best round ever score wise, but today really added to my confidence moving forward."
Other counting rounds for the Pirates were courtesy of Sam Rivera (19th, 93), Caroline Cooney (21st, 98) and Marlie Orlandi (25th, 103).
St. Bede finished with a 411 – led by Gianna Grivetti's ninth-place 82 – with Plano finishing fifth at 492 – paced by K.C. Polomchak's 98.
"I really like this course, and this was the best-ever 18-hole score I think I've ever had," Grivetti said. "I started out driving the ball well and my putting was good the whole round, but especially on my first nine holes. I had a couple of bad holes on the final few holes, but I still felt I was playing well and was able to mentally move on to the next hole.
"I was in a group with some really sweet girls, I played well, so I'd have to say it was a pretty awesome day."
The Bruins also got a 102 from Anna Cyrocki and a 105 from Erin Dove.
La Salle-Peru's Avah Moriarty placed sixth with a 79, and teammate Allie Thome was 18th with a 92.
Morris' Ella McDonnell shot an 83 which was good for 10th.