SHABBONA — There are times when even perfect conditions on a golf course doesn't guarantee shooting a low score.
That was somewhat the case during Monday's Little Ten Conference Boys Golf meet at Indian Oaks Country Club.
However, Serena – led by individual champion Camden Figgins, runner-up Carson Baker and fourth-place finisher Hudson Stafford – was able to post a score of 349 to capture a second consecutive title over second-place Hinckley-Big Rock (368), as well as IMSA (372), Indian Creek (395) and Earlville (431).
"I really don't think anyone shot well, and it's surprising because it was perfect conditions today with the rain last night making things soft and no wind," Serena coach Chad Baker said. "I figured Cam and [H-BR's] Ben [Hintzsche] would be battling it out in the mid-70s, but for whatever reason it was a tough scoring day for everyone. Carson was able to keep his head above water all day, and it was nice to see him finish up with that birdie on the final hole."
Figgins carded an 83 on the par-72 course, but it was far from the score he hoped to shoot.
"I was hoping to be in the mid-70s today, but that obviously didn't happen," Figgins said. "I felt like I was hitting good shots, but just couldn't seem to score. I was unlucky a few times with lies [and] bounces, and I also put myself into a couple bad situations, which made for some tough entries to the greens. I had a birdie on No. 11 and had a nice stretch on the back-9 where I made four or five pars in a row.
Baker was just a stroke behind his teammate with an 84, while Stafford posted an 88. Hunter Staton had a 94, Baxton Hart a 99 and Mason McNelis a 104.
"I came into today wanting to shoot an 81," Baker said. "I started off well and then struggled a little bit with leaving the ball behind a couple trees, and I hit one ball out of bounds. I was able to get back to playing consistent the final few holes and finished off my round with a birdie. I had three-putted that hole on the front nine, but was able to get my tee shot close and then knocked it in.
"I'm happy. ... This was my best 18-hole round all season."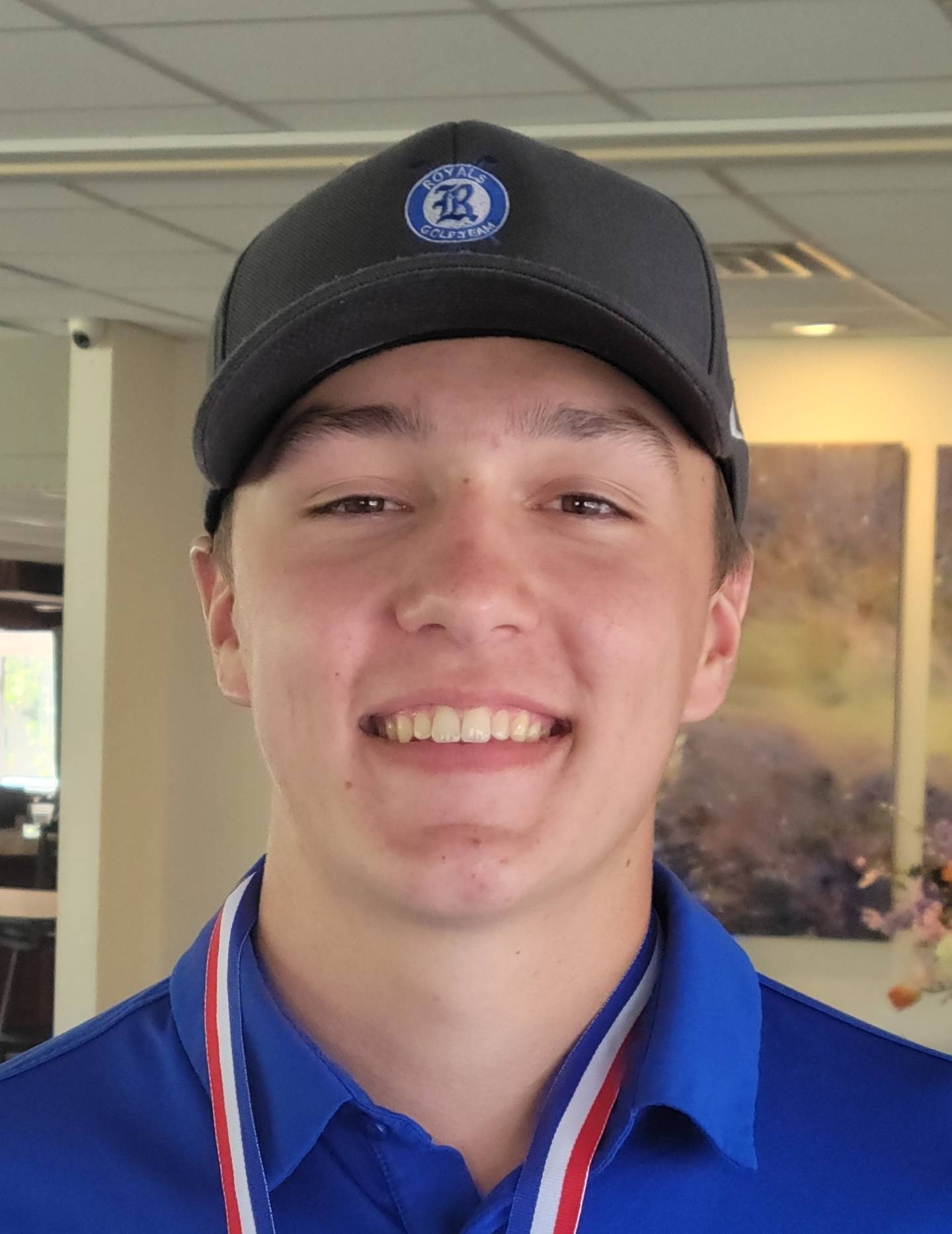 Ben Hintzsche registered an 85, with other counting scores for the Royals coming from Max Hintzsche (88, fifth), Saje Beane (93) and Lucas Krystozek (102).
"My goal coming into today was to shoot in the high 70s, but things didn't go as planned," Ben Hintzsche said. "I feel like I struck the ball well all day, but I just missed a bunch of putts within 10 feet and a couple within five. I was consistent, but not exactly in a good way. My driving really helped keep my score as good as it was, and I felt I made a lot of really good chips shots inside 50 yards or so. I was putting the ball where I wanted to on the greens, but from there it was a struggle."
The Timberwolves were paced by Sam Genslinger's 88, followed by Will Leifheit's 100, Derek Milostan's 102 and Cooper Rissman's 105. Ryan Browder led the Red Raiders with a 94. Joseph Jungles, Easton Fruit and Grady Harp followed.
Golfers from DePue also competed, but the team had to leave before any of them could finish their rounds due to a soccer match.