The Streator boys golf team opened its Illinois Central 8 Conference season with a 164-176 victory over visiting Peotone on Wednesday at Eastwood Golf Course.
The Bulldogs' Jaydon Nambo claimed medalist honors after carding a 38, with Kylen Krasnican (40), Cole Park (42) and Nolan Ketcham (44) adding counting scores. Drew Donahue had a 46 and Cooper Spears a 53 for Streator.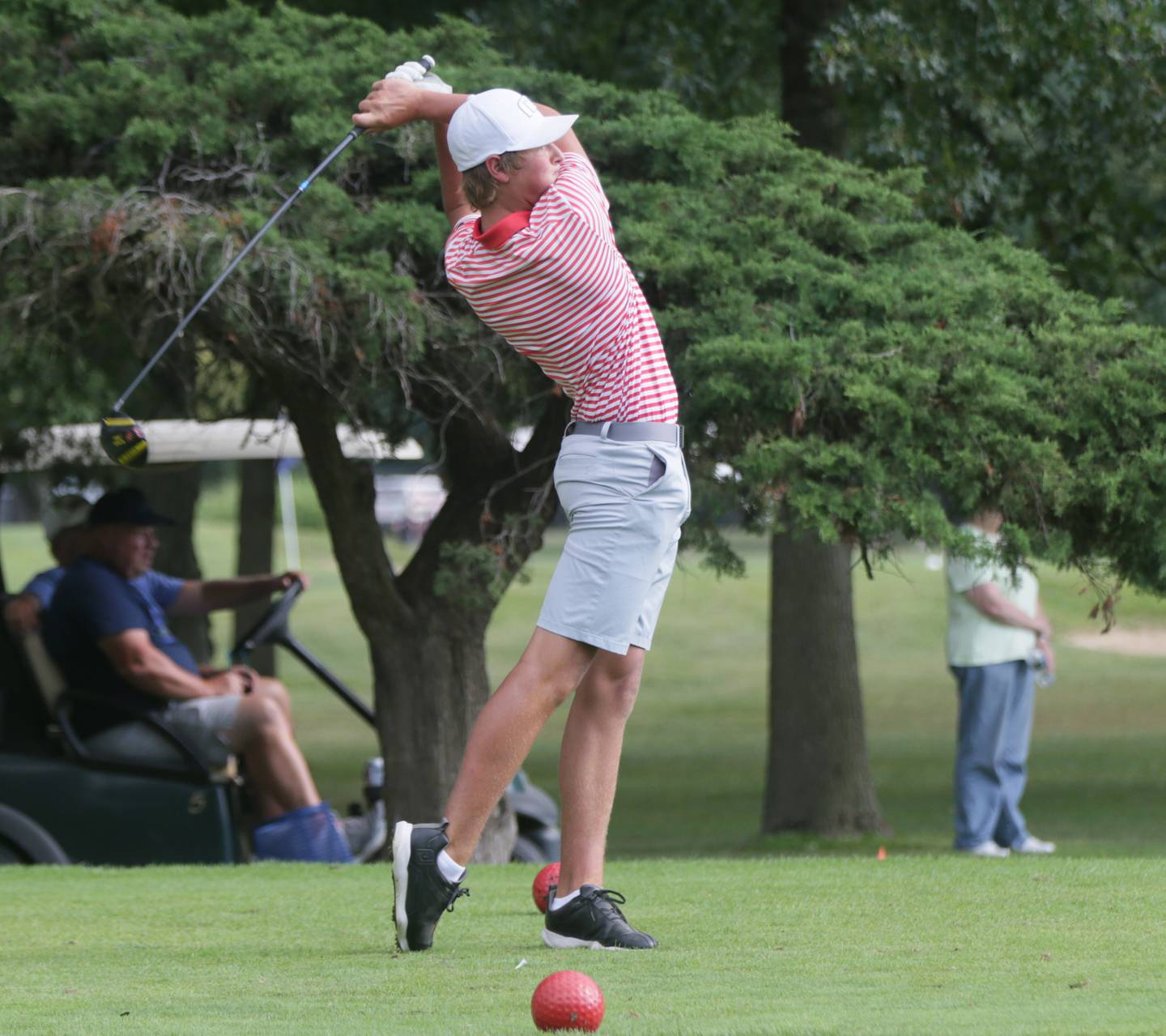 Serena 166. Seneca 182, Hinckley Big-Rock 191, Reed-Custer 230: At The Creek Country Club in Morris, the Fighting Irish (2-1) finished second in the quad, with Kaleb Powell shooting a 39 to tie for medalist honors.
Marquette Academy 178, Putnam County 185, Woodland 195: At Edgewood Golf Course in McNabb on Tuesday, the Crusaders, led by medalist Carson Zellers' 36, topped the host Panthers and rival Warriors.
Counting scores for the Crusaders were from Daniel Hoffman with a 46 and 48s each from Ryan Peterson and Ashton Grady, while Casey Shearer posted a 55.
Woodland received a team-best 47 from Kyle Bliss with Carter Ruff right behind with a 48. Sam Schmitt and Mason Sterling each carded counting 50s, with Dylan Denham scoring a 61 and Mya Wilson a 62.
Mendota 177, Sandwich 182: At Edgebrook Golf Course on Tuesday, the Indians posted the program's lowest team score since 2017 but came up short in their season opener against the visiting Trojans.
Noah Campbell paced Sandwich with a 43, followed by Kadin Kern (44), Dino Barbanente (46) and Nick Sullivan (49). Doug Taxis shot a 56 and Jack Zabukover a 65 for the hosts.
Girls golf
Ottawa earns dual victory over Joliet Catholic Academy
Ottawa, led by a 40 from Hannah Duggan, posted a team score of 198 in defeating Joliet Catholic Academy which only had three golfers.
Adding counting scores for the Pirates were Marlie Orlandi (50), Caroline Cooney (51) and Payton Nodland (57), while Hannah Waddell and Sam Rivera each carded 60s.
Yorkville 191, Sandwich 264: At Edgebrook Golf Course on Tuesday, the Indians opened the season with a loss to the visiting Foxes.
Melody Goldstein paced the Indians with a 56, followed by Georgia Vehe (61), Cora Adams (70) and Ruby Ferguson (77).