He calls himself "Justice Jake" but a jury decided Wednesday he broke the law trying to force his way into La Salle County's Etna Road courthouse.
A La Salle County jury deliberated less than 30 minutes Wednesday and convicted 29-year-old Jacob Farmer, of Morris, of battery and resisting/obstructing, both misdemeanors, for his role in the melee that injured security officer Jim Knoblauch on March 8, 2021.
Farmer could face up to a year in jail when he is sentenced Aug. 4 before Chief Judge H. Chris Ryan Jr. Potentially, Farmer could fetch probation for the misdemeanors but still be jailed, anyway; Ryan previously held Farmer in contempt for making an obscene gesture in open court but reserved sentence until the case was concluded.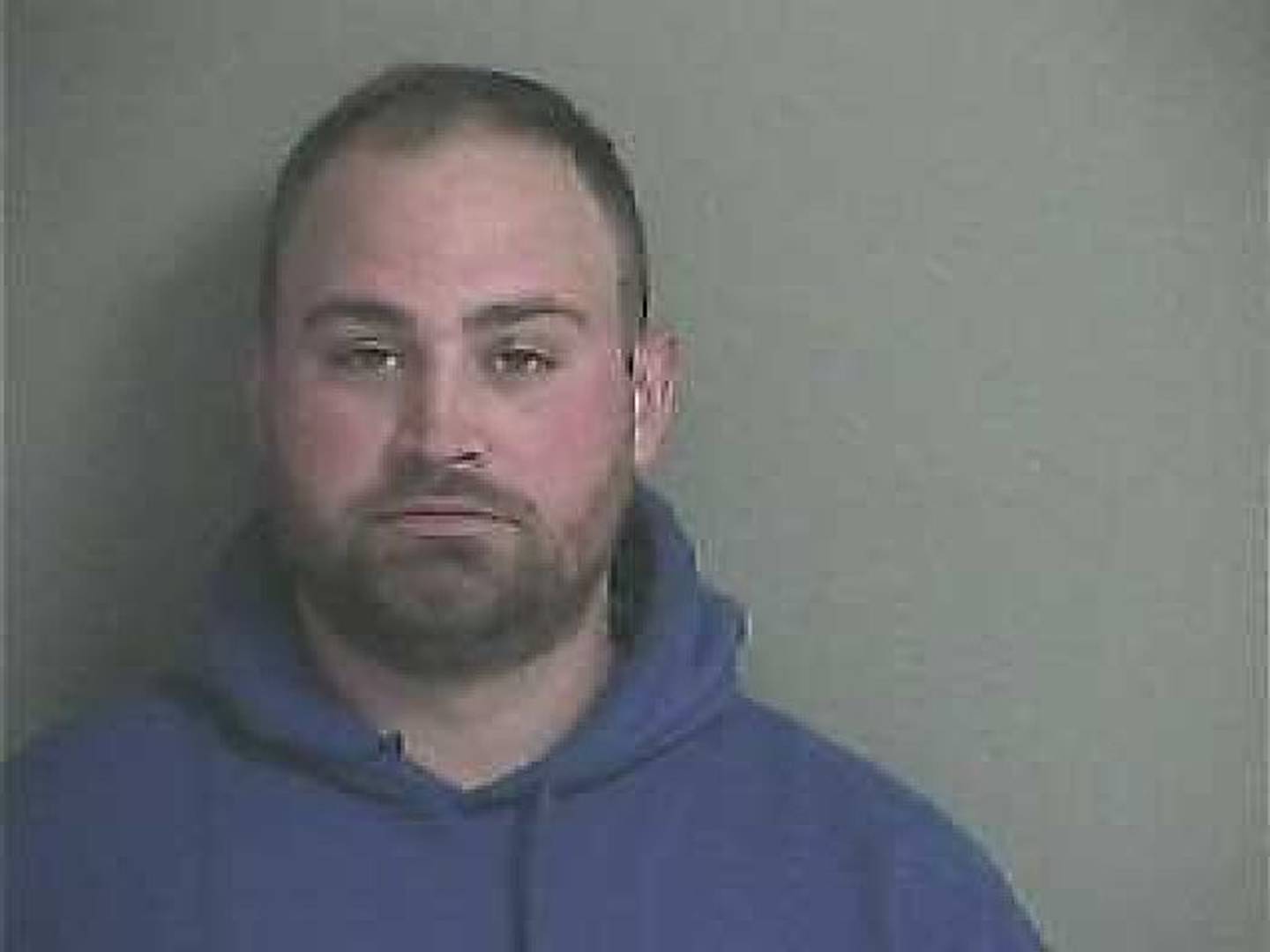 Acting as his own lawyer, Farmer argued Wednesday while he wasn't blameless — "Did I act perfect? Certainly not" — he and his sister, Angel Farmer, who refers to herself as the "Accountability Angel," were simply exercising their First Amendment rights. (Angel Farmer's case is pending.)
"The witnesses did an excellent job of making me out to be an angry and disgruntled person," Farmer said during closing arguments, saying the state witnesses had months to shape the narrative and distort what transpired.
And while Farmer acknowledged some contact with Knoblauch, he said it was inadvertent and unavoidable: "Does contact automatically mean battery? If you accidentally bump someone in the store, does that means it's battery?
But Farmer's case was undermined by two videos. One was of the March 8 incident in which he was permitted to enter the sheriff's office but then denied reentry and, according to testimony, tried to push his way inside.
"Excuse me, gentlemen," Jacob could be heard repeating on the video. The entry attempt escalated and he dared the officers, "Take me down if you got the (nerve)."
Knoblauch testified Farmer "chest-butted" him, a description corroborated by Agent Brian Lewis of Illinois State Police. Lewis testified Farmer asked to pursue federal charges against the county and, during the interview, admitting contact with Knoblauch's arm and torso.
"Did you give the defendant and his sister a number of lawful commands?" asked prosecutor Jason Goode.
"Yes," Knoblauch replied.
"Did they listen?" Goode asked.
"No."
If the March 8 video weren't problematic enough, Goode also showed the jury an extended video showing the Farmer siblings noisily taping employees in the courthouse foyer six days earlier. Goode had moved for admission of the March 2 video to show a course and pattern of conduct and Farmer did not object.
Cumulatively, Goode told jurors, Jacob and Angel Farmer "were a team" and acted with clear provocation.
"The defendant saying that he 'didn't act perfect,' is the understatement of the century," Goode concluded. "He was a wild animal. He was a maniac."
Angel Farmer has shared several videos on YouTube entering government facilities in La Salle, Bureau, Putnam, Grundy, Lee, Sangamon and Whiteside counties, walking around recording and making requests on video of security officials or government personnel, and sometimes taunting personnel, titling many of these videos "First Amendment audits."