PEORIA – It wasn't that the Marquette Academy baseball team was seeking redemption after its difficult one-run loss in the IHSA state semifinals on Friday. It was looking more for simple piece of mind it can carry with them until next spring when they're trials will renew.
Just 24 hours after a heart-breaking 2-1 defeat at the hands of Brown County, the Crusaders were back to being their old selves. Taylor Waldron flirted with a no-hitter while his teammates pounded out nine hits and took advantage of four LeRoy errors to breeze to a 12-0 five-inning victory over the Panthers in the 1A third-place contest at Dozer Park on Saturday morning.
Waldron held LeRoy hitless through 4 1/3 innings before freshman Andrew Fleming slapped a hard grounder through the middle to break up the no-no. The junior right-hander gave up one more hit before finishing off his shutout with his eighth strikeout of the game.
Charlie Mullen collected three of those Cru hits, each driving in a run, and Sam Mitre and Tommy Durdan added two apiece, plating three and two RBIs respectively, as MA completed the season with a 32-4 record and its third state trophy in the last four seasons.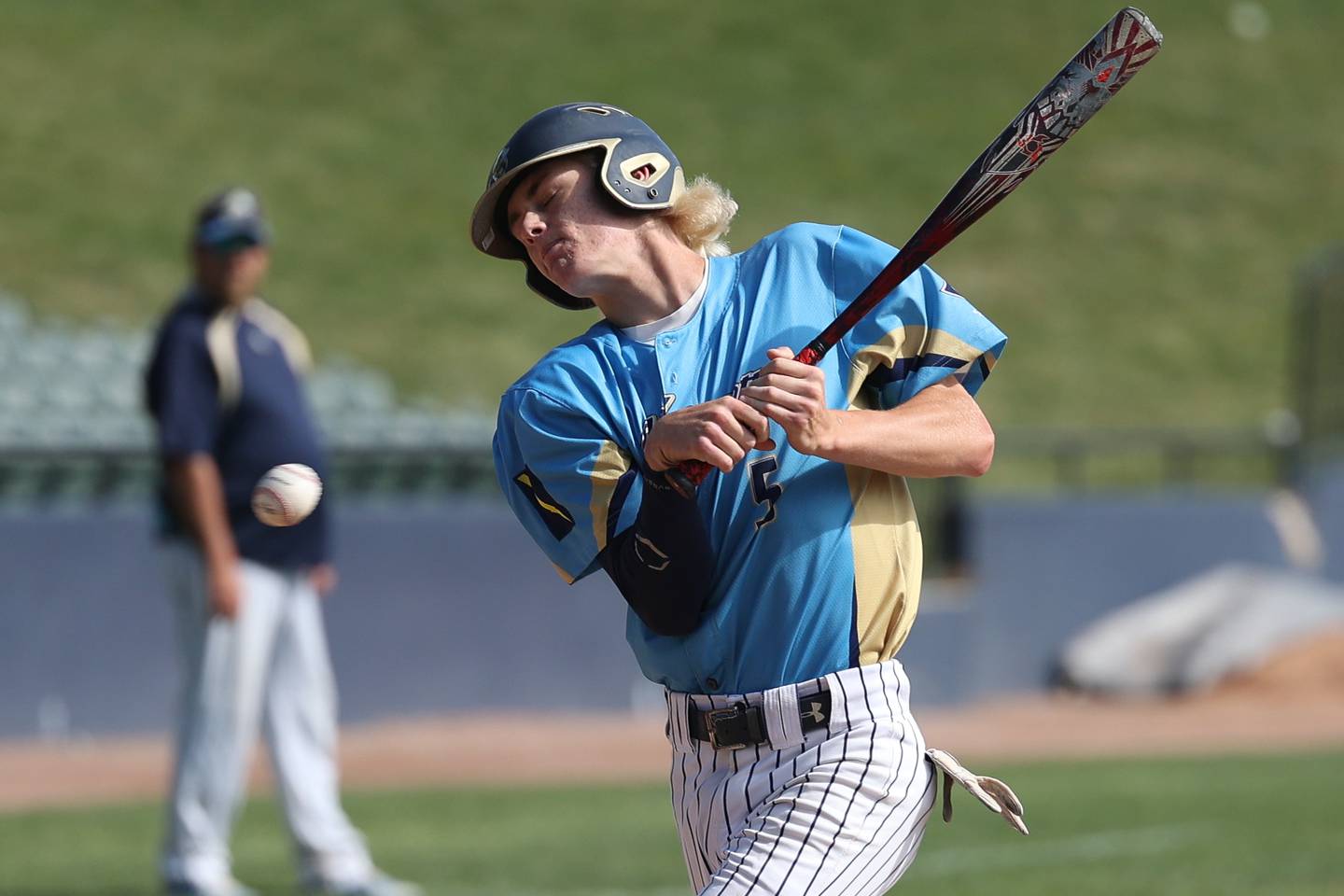 "It wasn't that we didn't play good baseball in that (first) one," Marquette coach Todd Hopkins said. "It was a heckuva game. It didn't go the way we wanted it to, but (losing) is part of the game. The kids didn't hang their heads. They bounced back today with Taylor throwing an outstanding game, we hit the baseball and strung some hits together and ran the bases a bit, doing all the things that got us here. I'm proud of the effort.
"This is the fourth time we've played in this game and that's too many times. Don't get me wrong, we're glad to be here, but we wanted to win this thing … but we represented ourselves well and played pretty damn good baseball these two days."
Waldron got stronger as the game went on, facing the minimum through four frames with the help of a nifty 4-6-3 double play to erase his only walk.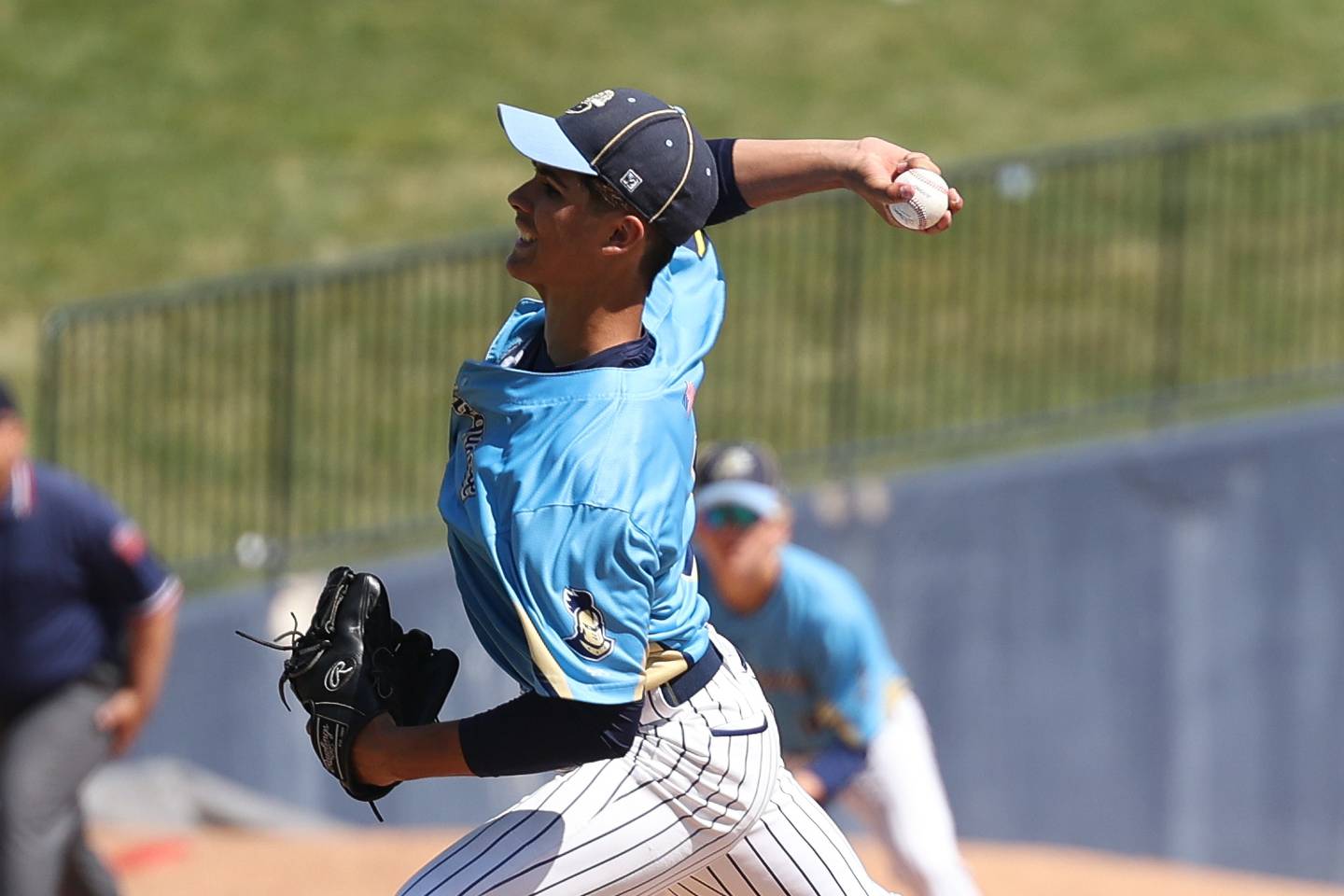 "We've seen a lot of good pitchers on our schedule, but (Waldron) locates so well," LeRoy coach Wayne Meyer said. "He hammered that outside corner like great pitchers do and he's got good command. The angle of his fastball makes it tough to square up and then he mixes in the breaking ball with a different pace to it … It's tough to get aggressive on him because you're not sure how he's going to work you. He's a terrific pitcher."
Julian Alexander scored the only run he needed in the top of the first off LeRoy starter Blake Roundtree, drawing a leadoff walk, taking second on a bad pickoff and scoring on Mitre's first hit.
In the second, Durdan reached on an error, recorded the first of eight MA stolen bases on the day and crossed home on Mullen's first hit. Those steals were one short of the 1A state tourney record set by Aurora Christian against Marquette in 2018.
After Mullen stole second, he scored on a single by Carson Zellers, who also scored on another base hit by Mitre to make it 4-0 Cru.
Marquette doubled that lead in the fourth, starting with a walk to Hayden McKenna and two steals by pinch runner Gabe Almeda. Keaton Davis then chopped a high bouncer to third for an infield single and another run, then Mullen singled for yet another. An error and a run-scoring fielder's choice by Mitre capped the four-run outburst.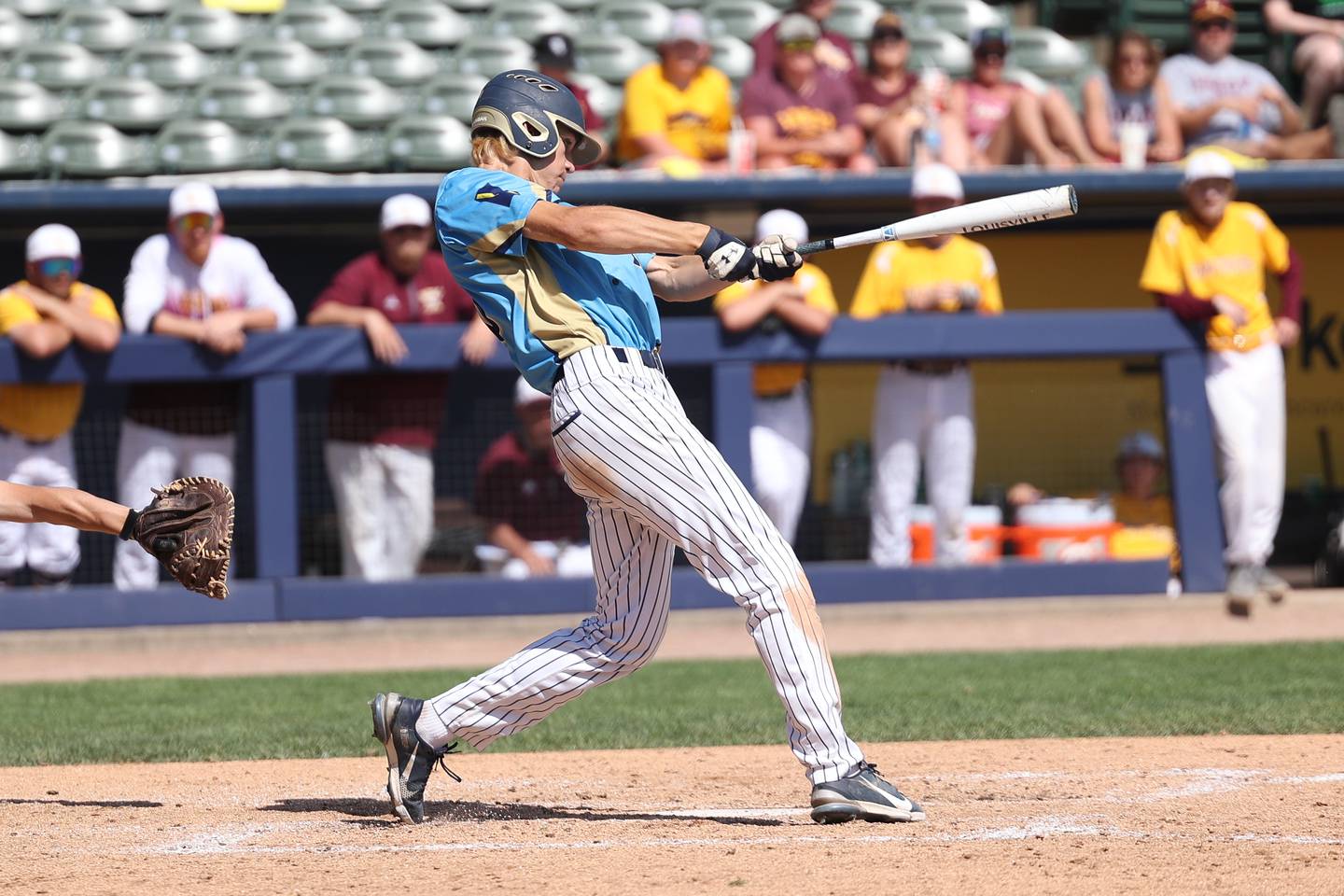 A Durdan single and a Mullen triple added a run in the fourth before the clinching fifth. Logan Nelson and Brady Ewers were hit by pitches and Durdan tripled to widen the lead to double digits.
In a class move, Meyer called timeout after Durdan's hit and, knowing the game could end with three more outs, replaced every starter to send them off the field to an ovation from their fans.
Hopkins, who played college baseball with Meyer, followed suit and emptied his bench as well.
"I wanted everyone to have the opportunity to say they got to play at state," Meyer said. "It was a senior salute for all they accomplished … and that's baseball, isn't it? That we were struggling and a freshman comes up and gets the first one.
"We weren't real sharp in any phase of the game the last two days. We played some really good teams and I felt we played a little nervous and timid and didn't play the kind of ball we wanted. We made uncharacteristic mistakes, we didn't throw enough strikes, we didn't field the ball the way we needed to … But that cant take away from the great season these guys have had."