Jerome Liesse was sick with COVID-19 when his son, David, got the dreaded call: If you want to say goodbye, get here now.
David Liesse drove from the Chicago area to the Illinois Veterans Home at La Salle, donned protective garb and then hugged his 95-year-old father goodbye. Jerome Liesse would be one of three dozen veterans to die in the 2020 outbreak that infected 238.
Afterward, David Liesse said, he walked dazed through the facility corridors still clad in the garb. Liesse said he wondered later why he didn't consider removing his gear that likely was carrying the virus and why none of the staff so instructed him.
"I was not thinking properly," he said.
Now, David Liesse and the law firm he retained, Levin & Perconti, LLC of Chicago, are suing named employees at the facility for not implementing precautions that they assert might have saved his father.
"I don't want this to happen to anybody else," Liesse said. "That many people should not have to die needlessly."
In November 2020, the veterans home had an outbreak of COVID-19, which resulted in 36 resident deaths.
The outbreak brought scrutiny to the veterans home from committees within the General Assembly. The head of the state's veterans administration Linda Chapa LaVia resigned amid the fallout, and the administrator of the La Salle facility also was removed from her post.
Earlier this month, Illinois Senate Deputy Minority Leader Sue Rezin (R-Morris) renewed her call for passage of legislation she introduced last year in response to the deadly COVID-19 outbreak at veterans' home.
Liesse is one of the many plaintiffs suing specific members of the veterans home for wrongful death. The defendants are former administrator Angela Mehlbrech, medical director Michael Morrow, M.D., director of nursing Jackie Cook, assistant director Danielle Vanko, infection control nurse/staff educator Adam Mize and infection control nurse Amy Harmon. Each is variously accused of negligence and/or wrongful death in 27 separately-filed lawsuits.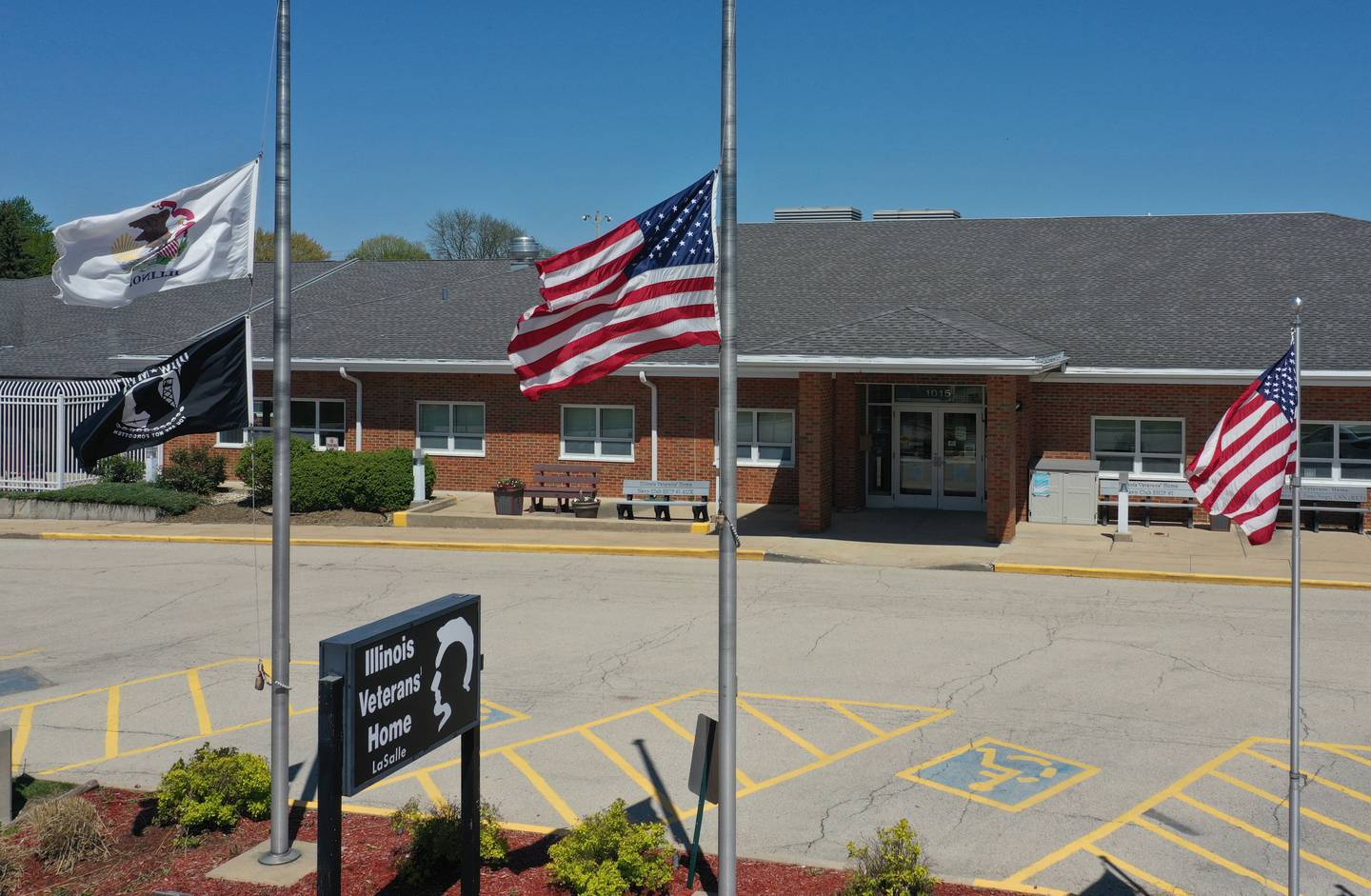 Court records show summonses were issued for each of the six defendants starting March 1, when the first case was filed. As of Monday, an attorney had yet to enter an appearance on behalf of any of the six.
Mize and Harmon both declined comment. Mehlbrech did not return a social media message seeking comment. A voice message left at a number registered to Cook was not returned. There was no answer at a number registered to Vanko and the voice mailbox was full. A request for comment from Morrow was relayed through a spokeswoman for St. Margaret's Health but there was no reply at press time.
A response from the Illinois Department of Veterans Affairs also was pending.
Plaintiffs attorney Steve Levin called the infections and resulting deaths "an obvious, preventable tragedy of immense proportions," one that could have been avoided. After an outbreak of Legionnaires disease at the state's Quincy facility, an audit was conducted and a report generated that showed how to avoid or contain future outbreaks. But in 2020 at La Salle, he alleges, those protocols simply weren't followed.
Court dates are pending at La Salle County Circuit Court. The cases were variously assigned to Circuit Judges Christina M. Cantlin, Troy D. Holland and Joseph P. Hettel.
While the veterans who succumbed to COVID-19 were older adults at elevated risk, Liesse and fellow plaintiff Brenda Johnsen said their fathers were lucid and likely had additional months or years to enjoy their quality of life.
Johnsen's father was Howard Holcman, a 92-year-old Army veteran and retired operating engineer and farmer who, though in need of full-time care, still was active at his longtime hobby, fashioning rugs from denim bluejeans.
"There was just no way he should have passed at this time," Johnsen said. "They didn't protect him. We did our part, he did his part, and they didn't protect him."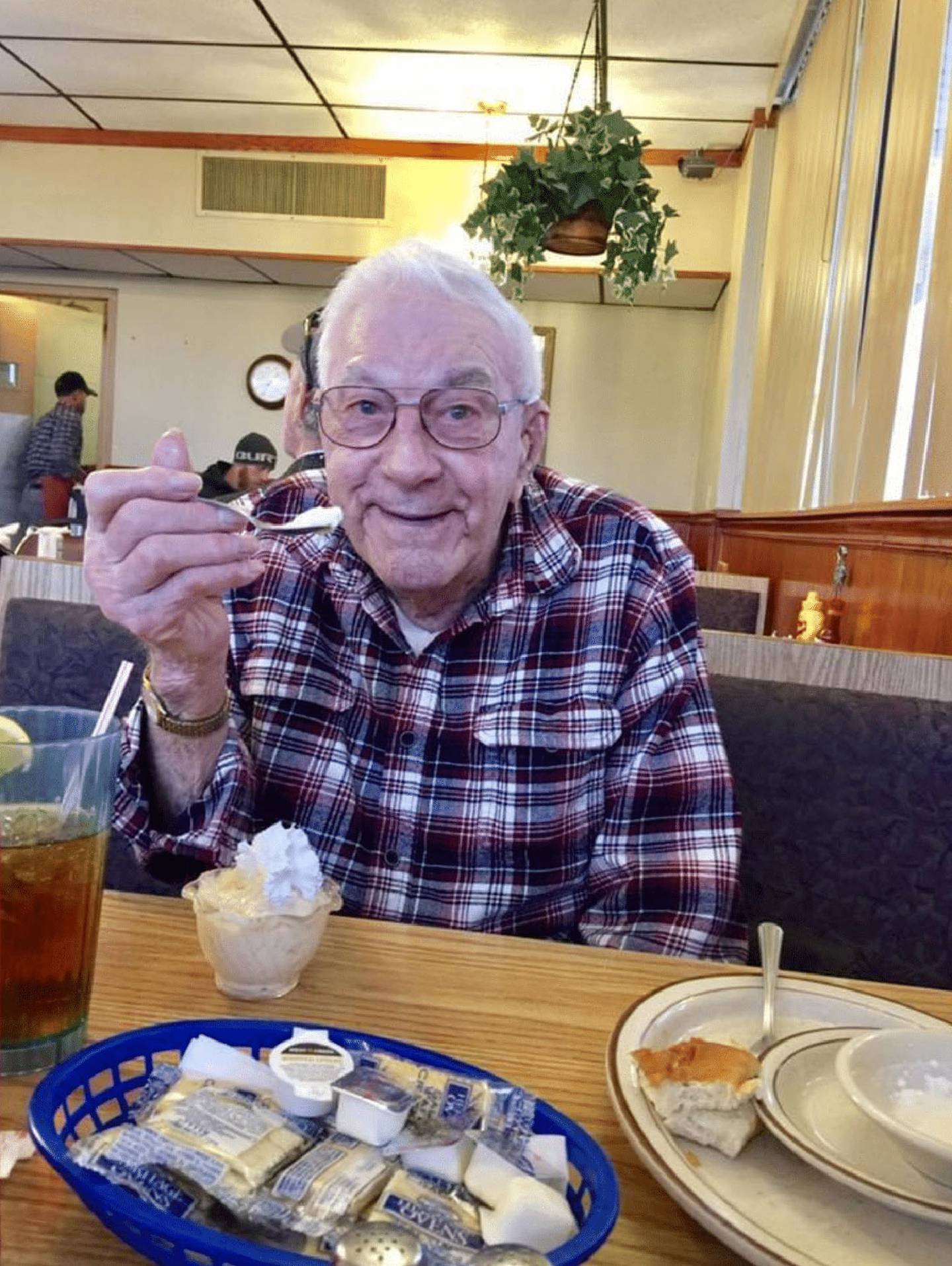 Liesse said his father, an Air Force veteran, was lucid, prayerful and loved visits with his grandchildren and great-grandchildren, with whom he enjoyed a lively repartee. However advanced in age, Jerome Liesse was deprived of some joyful years and because of a collective failure that his son said was entirely avoidable.
"I don't want this to happen to anybody else," David Liesse said. "That many people should not have to die needlessly."