STREAMWOOD – Streamwood seems to keep getting better as the season goes on.
With the season winding down, the Sabres took another step forward by beating Glenbard South 73-59 on Senior Night.
Appropriately, all five Sabres starters were seniors and all contributed to the win.
Jakobe Strong led the way with 23 points and five rebounds. Kyle Maybrun added 18 points.
"It feels great knowing that your last home game, with everyone watching, was a win," Strong said. "It felt like, with all the coronavirus stuff happening, we just needed a couple of games to get back to where we were. We're definitely back to where we were last year."
The Raiders scored the first two points of the game, but Streamwood scored the next eight and never looked back. A 10-0 run midway through the second quarter put the Sabres in command.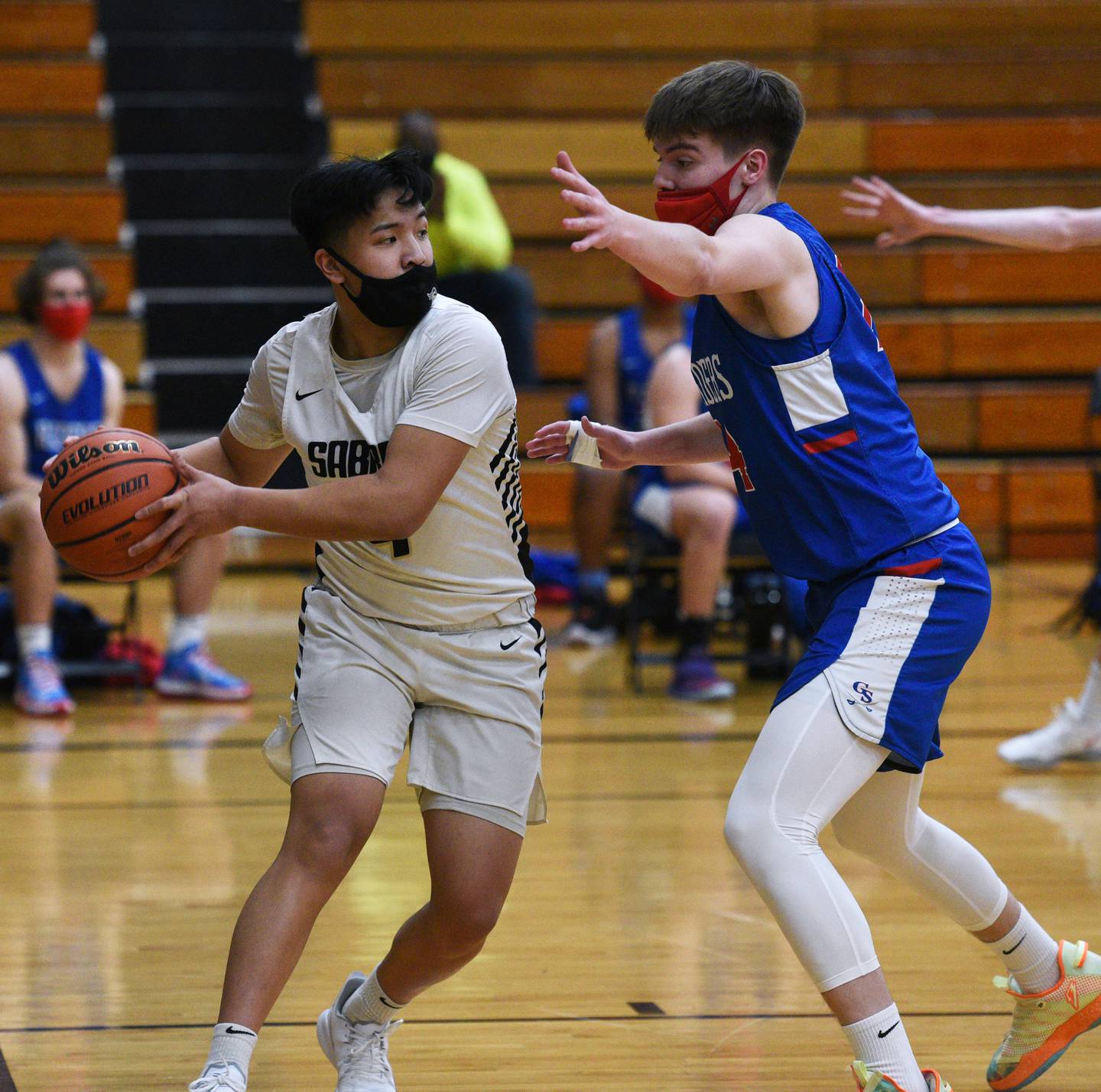 The run ended with a 4-point possession. Darrell Luce made 1 free throw but missed the second. Strong got the rebound and canned a 3-pointer -- one of his 4 in the quarter -- for a 40-24 lead.
"I like that we came out of the gate and played really well," said Streamwood coach Kent Payne. "We played with a lot of confidence. I thought that was so important. I can see that we're getting more confidence as we go on."
The Sabres came out on fire and stayed that way. They shot 55% for the night, making 12 3-pointers in the process.
Kody White added 12 points, all on 3-pointers. Luce finished with eight points, six rebounds, two blocks and two assists. Zach Marquez scored six points, as did Richard Santiago off the bench.
The balanced contributions have been a valuable trait for the Sabres lately.
"It hasn't just been one person," Payne said. "It's been a whole different group of guys playing well."
Yazan Blan and Cade Hardtke scored 16 apiece for the Raiders, who played well in spurts but couldn't match the Sabres' red-hot shooting.
Armon Yarbrough and Jeremy Gelino added eight apiece off the bench for Glenbard South.