Many times, Riverside-Brookfield star baseball player Owen Murphy pondered the origin of his physical frame and prodigious athletic talents. At an early age, the junior pitcher established himself as one of the top two-way talents in the Midwest.
Since he started playing baseball nearly 12 years ago, Murphy's shined on the diamond, both at the plate and in the circle.
He's also an emerging quarterback for the Bulldogs.
The 6-foot-1, 180-pound Murphy, who committed to play baseball for Notre Dame in his sophomore season, noted the irony of his family's background in sports.
"I don't even know about where (I got the talent and size)," Murphy said, laughing. "My mom and dad are pretty small. I get asked that all the time. I always say, I work my butt off in the weight room, so that's where it came from. My uncle is pretty tall, but really none of my family really played (sports)."
After missing his sophomore season because of the coronavirus pandemic, Murphy lived up to his immense potential with a sterling junior season. He was a standout on the mound and at the plate, recording a 6-1 record in 42 1/3rd innings with an 0.33 ERA. Murphy, a right-hander, yielded just 16 hits, two earned runs and walked five while fanning 97 batters. At the plate, Murphy's immense power was on display. In 23 games, he batted .453 with 34 hits, six doubles, four triples, nine homers and 32 RBIs to go with 28 runs scored and nine stolen bases.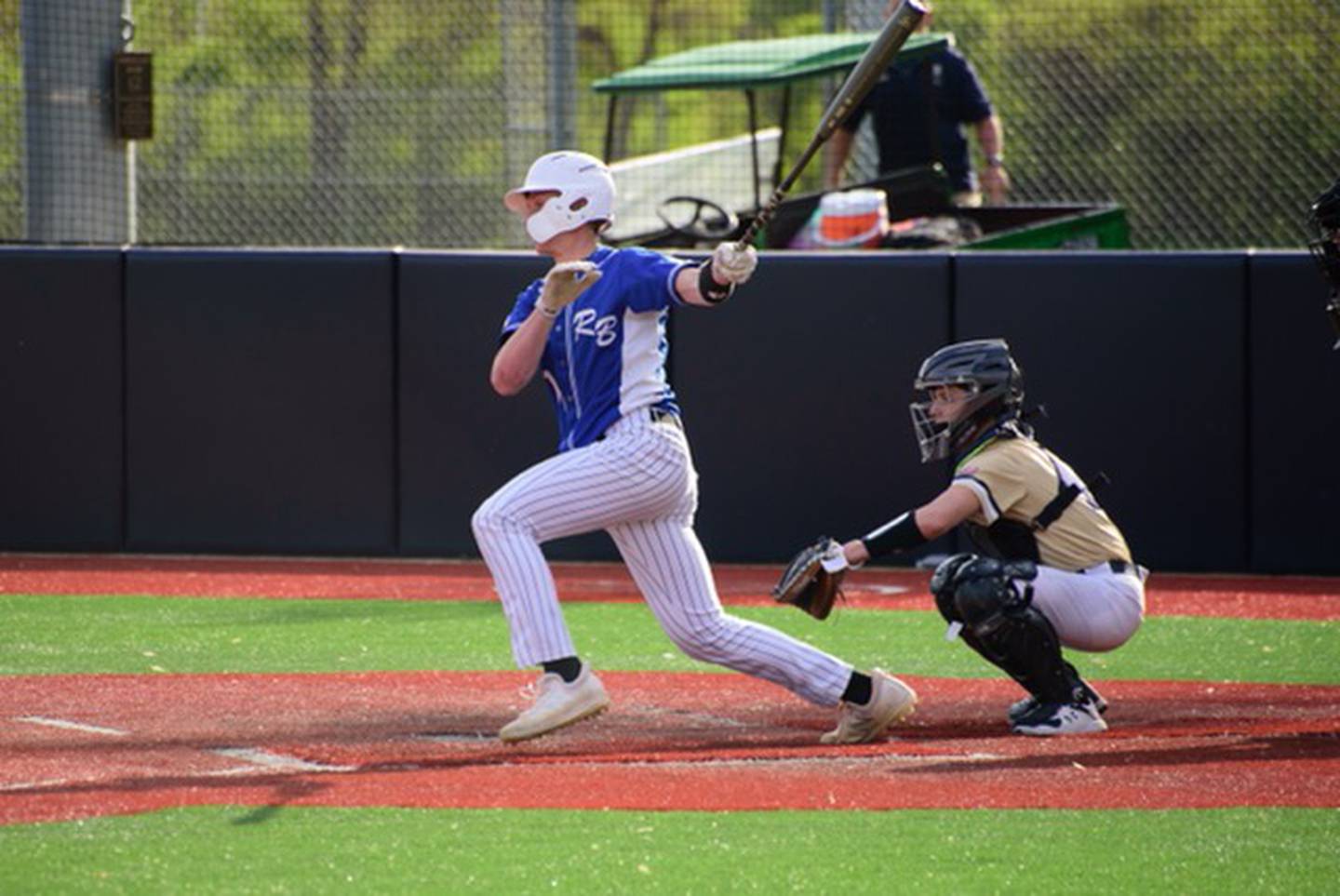 Led by Murphy, the Bulldogs posted a 19-5 record, which included winning 15 consecutive games.
For his all-around efforts on the diamond, Murphy was named the 2021 Suburban Life Baseball Player of the Year.
"It was so special just to play, especially after having last season cut," Murphy said. "It was one of the hardest two months of my life last year not being able to play baseball for Riverside-Brookfield. To having the season we did, it was absolutely amazing. The whole season was a highlight."
Riverside-Brookfield assistant coach Mark Ruge said Murphy settled into a groove after the first few weeks of the regular season following the the conclusion of the abridged football season on April 23.
"His maturity and leadership really stood out to me," Ruge said. "Owen became a very vocal player, in practice and games. In practice, we would run a couple of hours, but he fueled the other guys to practice more than we probably should've practiced. He wanted us to be together. Of course, he's a special player, for he even teaches the coaching staff stuff.
"He's a special talent, and makes everyone else go, but he's also an extra coach on the field. That's the difference from him from his freshman year to junior year."
Murphy admitted he didn't feel any pressure from his early commitment to play for Notre Dame. He cherished the opportunity to commit early to such a prestigious academic school with a rich baseball history. Murphy immediately went to work justifying his commitment, hitting two home runs in his first game of the season against St. Francis.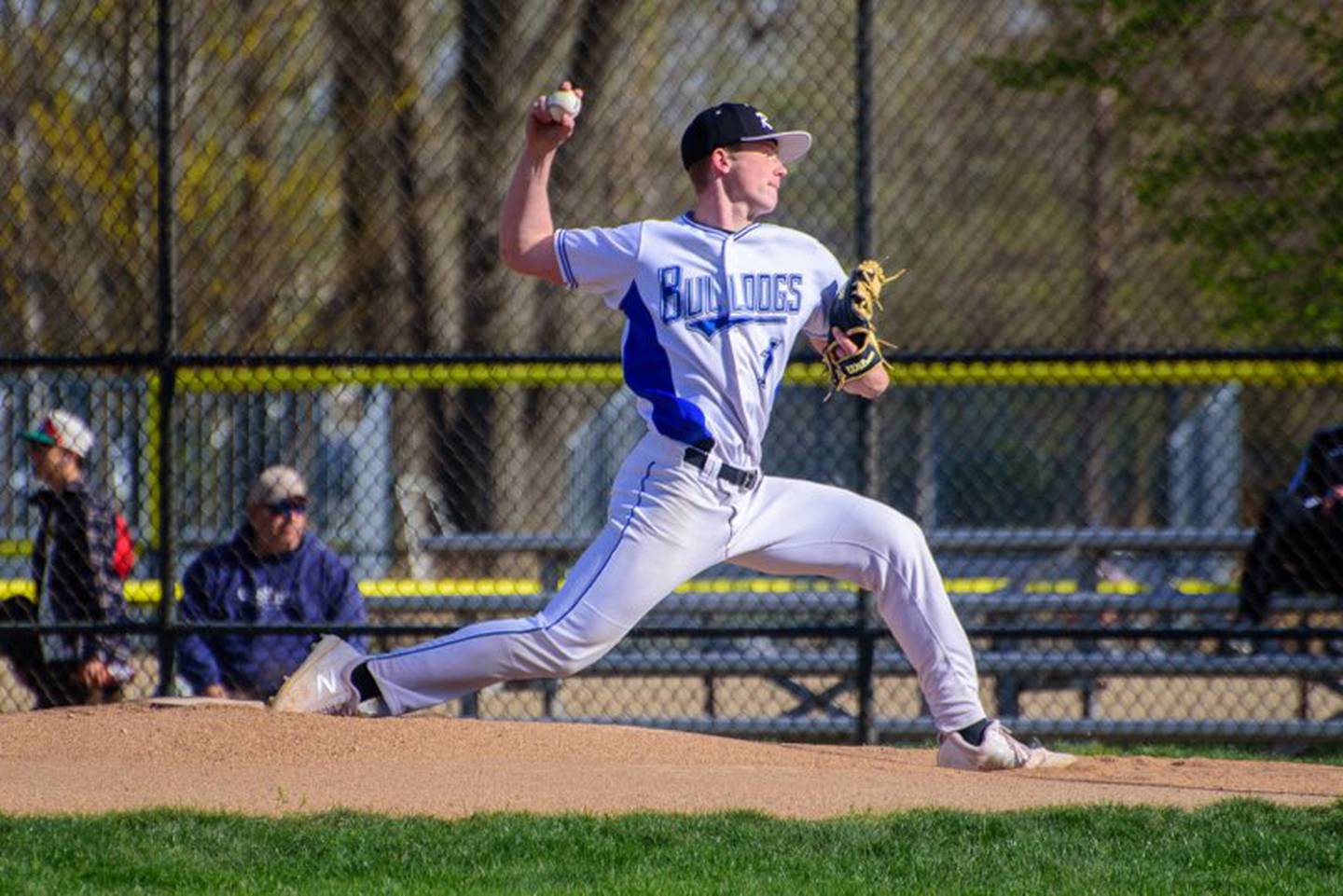 Murphy, a member of the 2021 Illinois Baseball Coaches Association Class 3A All-State team, struck out 21 batters in a seven-inning game against St. Ignatius, and added a 16-strikeout gem against Chicago Christian.
"Pitching-wise, I had to start off slow because football season was still in full effect," Murphy said. "Once football season ended, I got the green light. When football was over, I focused fully on baseball."
Murphy said his love for baseball is a deep bond from the "feeling the dirt under my cleats" and playing outside with his teammates. He's not sure about which role he will play at Notre Dame, and doesn't have a preference.
Murphy's main pitch, a four-seam fastball, topped out at 94 miles per hour this spring. His slider ranges from 75 to 78 miles per hour, to go with a cutter at 86 and a changeup hovering around 82 to 84. Murphy blasted a 450-foot home run against Benet, so his future is filled with endless possibilities.
"I fell in love with the sport at the plate," he said. "If I had to choose, I like hitting and playing the field. I can't wait for what's ahead. In the offseason, I'm getting in the weight room and can't wait for what's to come. I'm always striving for more, and will start setting new goals and start reaching for new things
Ruge said Murphy's the ideal blend of next-level talent, team-first attitude and humility.
"I think the sky is the limit for this kid," he said. "I've seen quite a few kids coming through, physically he's there right now. You can't teach how big and strong he is, nor how hard he works at the game and the drive he has. He has that look, you got me last time, I'll get you next time. I wouldn't say anything impossible for this kid. He's that special of a talent."