Five large-scale sculptures now enhance the landscapes at The Morton Arboretum in the outdoor art exhibition, "Human+Nature," newly opened in Lisle.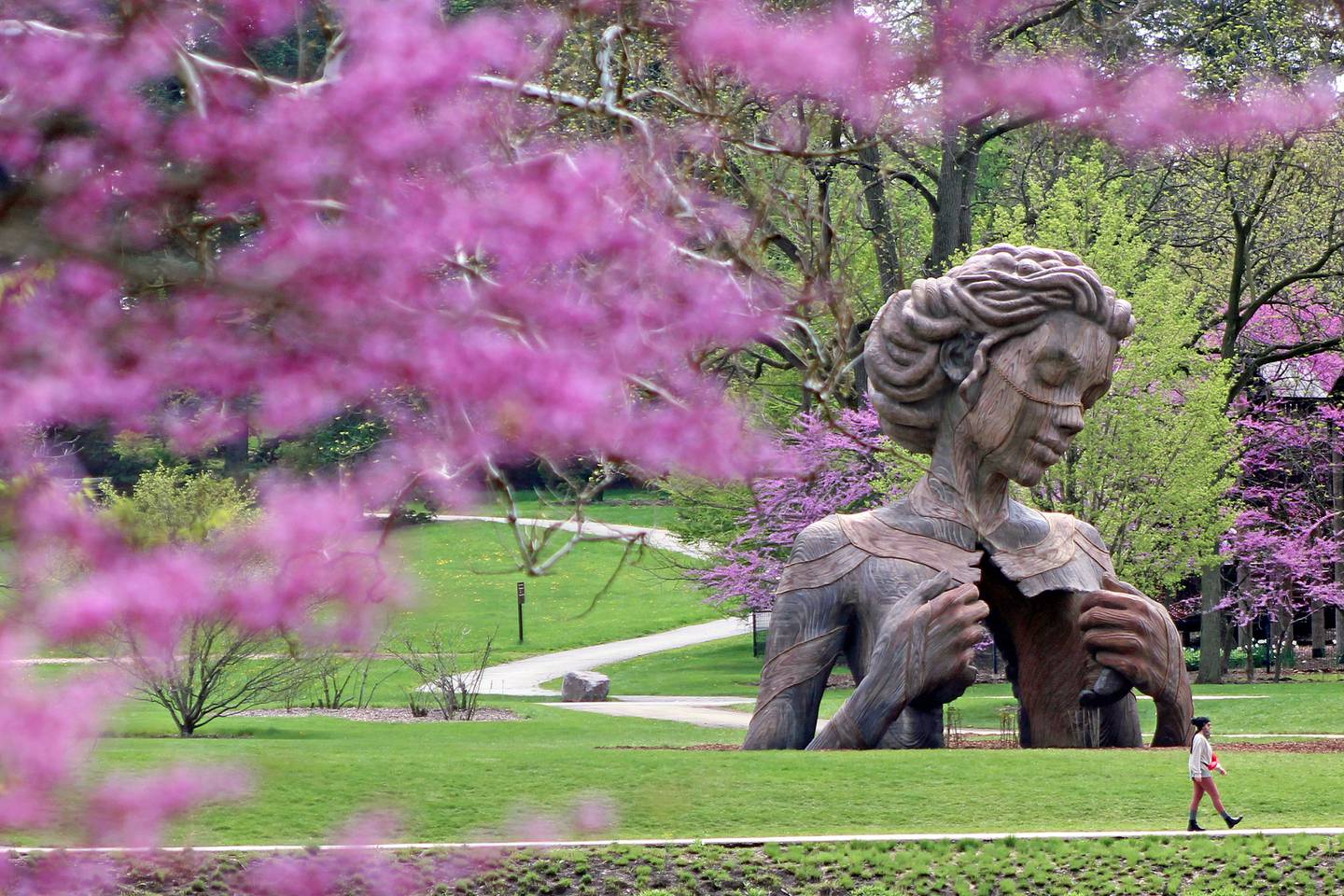 Pronounced "human nature," it is the first major U.S. exhibition by renowned South African artist Daniel Popper, and his largest to date anywhere in the world. The five, 15- to 26-foot-tall sculptures created exclusively for The Arboretum will remain in their various locations across the 1,700-acre grounds for at least one year, according to a news release. Access to the exhibition will be included with timed-entry admission to The Arboretum.
"After much anticipation, we are looking forward to welcoming guests to experience these one-of-a-kind works of art that can't be seen anywhere else," Preston Bautista, vice president of learning and engagement, stated in the release. "These beautiful sculptures will [let] people connect with trees in a different way."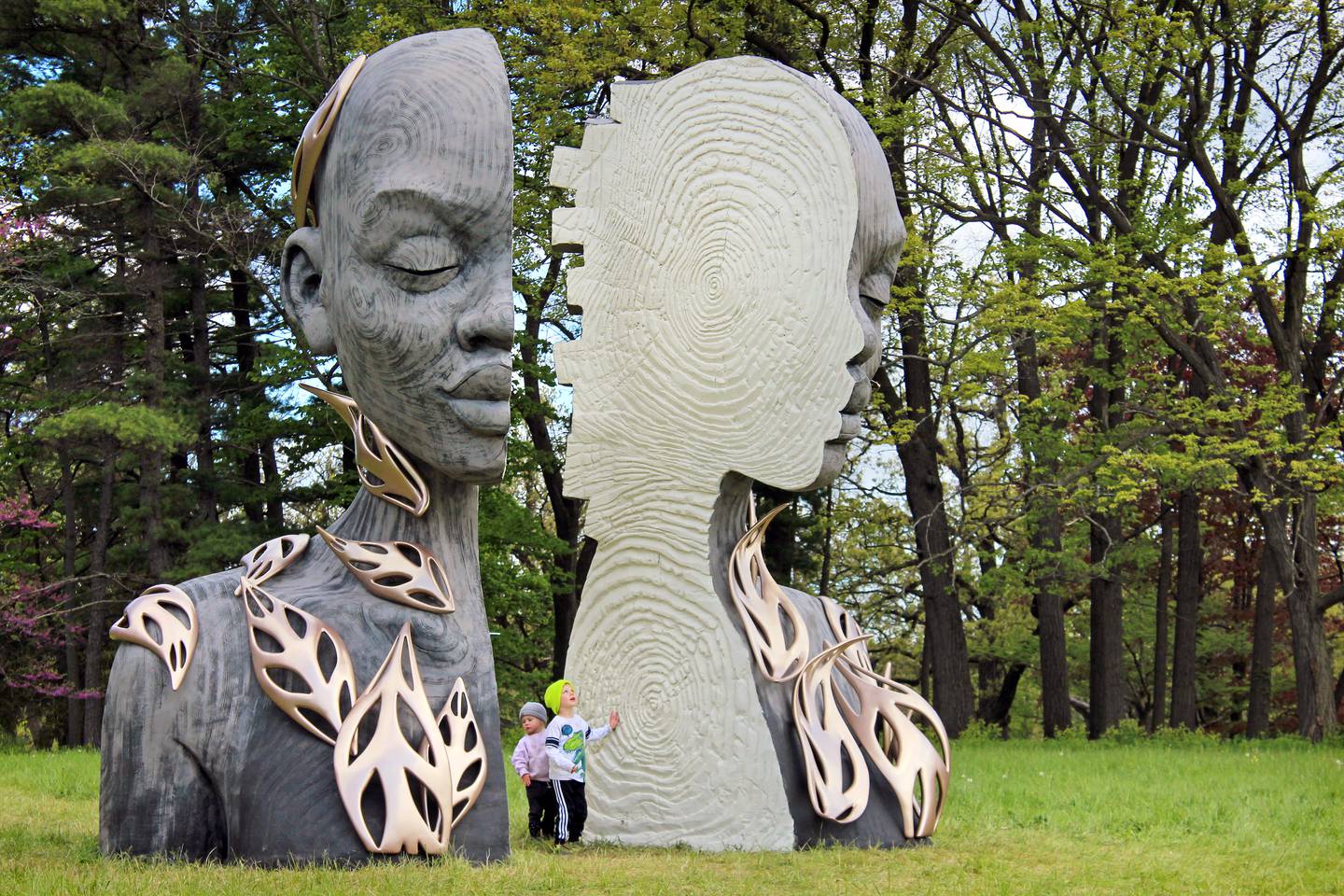 Built to create a sense of awe and wonder, the nature-inspired creations reflect how trees are at the heart of The Arboretum's mission, work and vision for the future, Bautista explained. Made of glass-reinforced concrete, wood, fiberglass and steel, each sculpture weighs several metric tons.
The exhibition includes:
"Hallow," a 26-foot-tall figure that welcomes guests along Meadow Lake near the Visitor Center.
"UMI," a 20.5-foot-tall majestic maternal figure surrounded by magnolia trees.
"Sentient," an 18-foot-tall figure, featuring diverse human facial traits interwoven with root structures, that borders the Japan Collection along the Loop 1 Trail.
"Heartwood," a 15.5-foot-tall bisected face in the Europe Collection that evokes the interconnectedness of humans and trees.
"Basilica," 37 feet long; open hands reach out to guests from mature oak trees in Daffodil Glade.
"Each sculpture has a story behind it, but I like to leave the questions about each piece a little bit open, so people can come and bring their own ideas to it," Popper said in the release. "I want people to come here and ask questions of themselves about their relationship with nature."
He described working at The Morton Arboretum as a privilege.
"As an artist, I've always been interested in trees," he said. "We need to really acknowledge the importance of trees and what they give the planet, and how much more we can give to trees."
The show originally was set to open last June. The sculptures have been placed in various Arboretum locations on both the east and west sides to lead guests to areas they may not otherwise explore.
Popper is a multidisciplinary artist from Cape Town, who is known globally for his larger-than-life sculptures and spectacular public art installations. He is most acclaimed for his massive installations, including the memorial sculpture for the Nelson Mandela School of Science & Technology in the Eastern Cape of South Africa, and sculptures for popular events such as the Boom Festival in Portugal, and Rainbow Serpent Festival in Australia.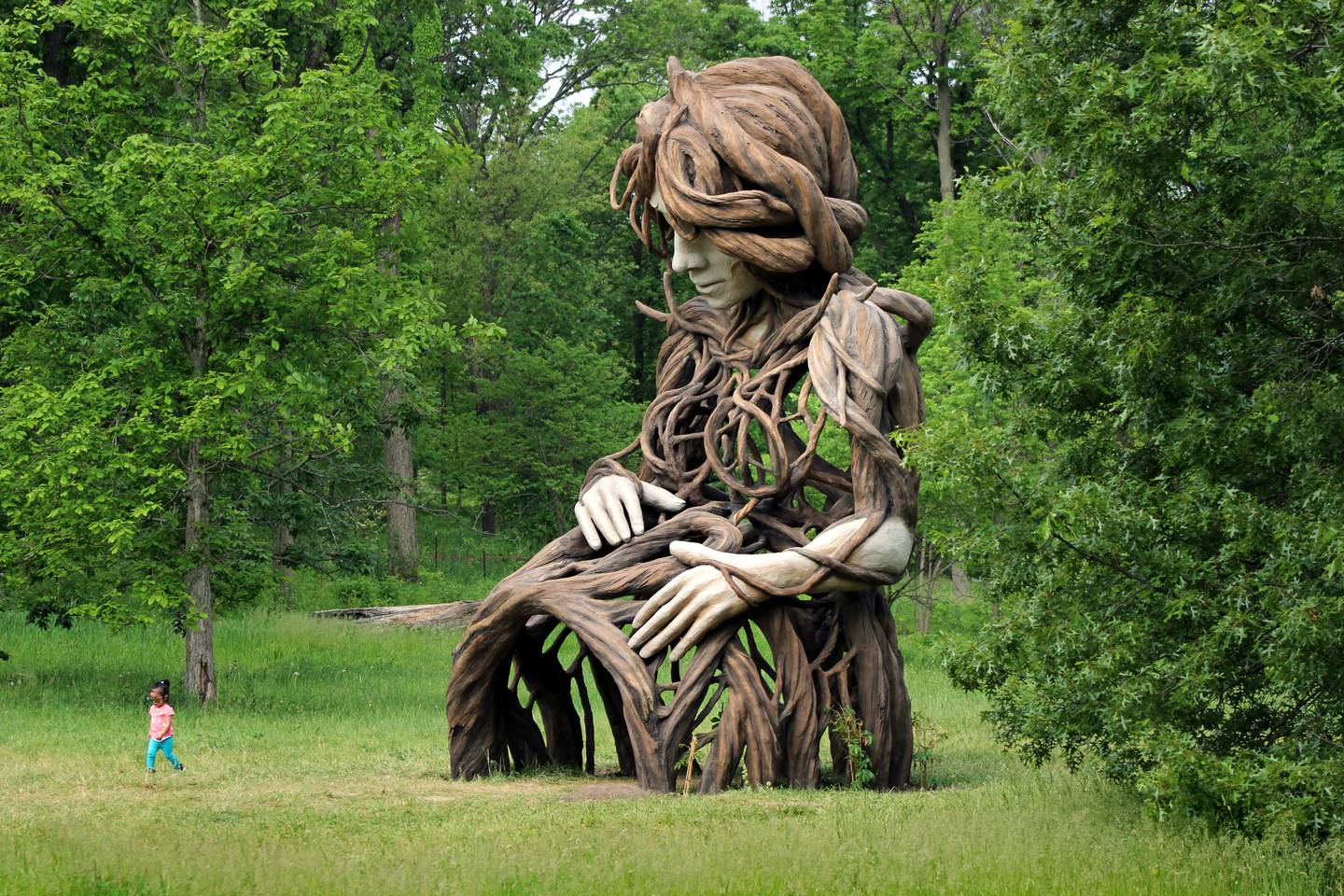 About The Morton Arboretum
The Morton Arboretum is an internationally recognized outdoor tree museum and tree research center. Its grounds include 16 miles of hiking trails, a Children's Garden, educational exhibitions, a Visitor Center, and specialty tree and plant collections. Special events range from Arbor Evenings with live music and food to classes and the Ginkgo Restaurant and Café. Information about exhibitions, events and admission is available at mortonarb.org.