MORRIS- Saratoga Elementry School recognized several student-athletes during an assembly Friday morning.
Vince Zomboracz, Saratoga Athletic Director, welcomed the students and gave a brief description of this year's successes, and said it is hard to outwork passionate people.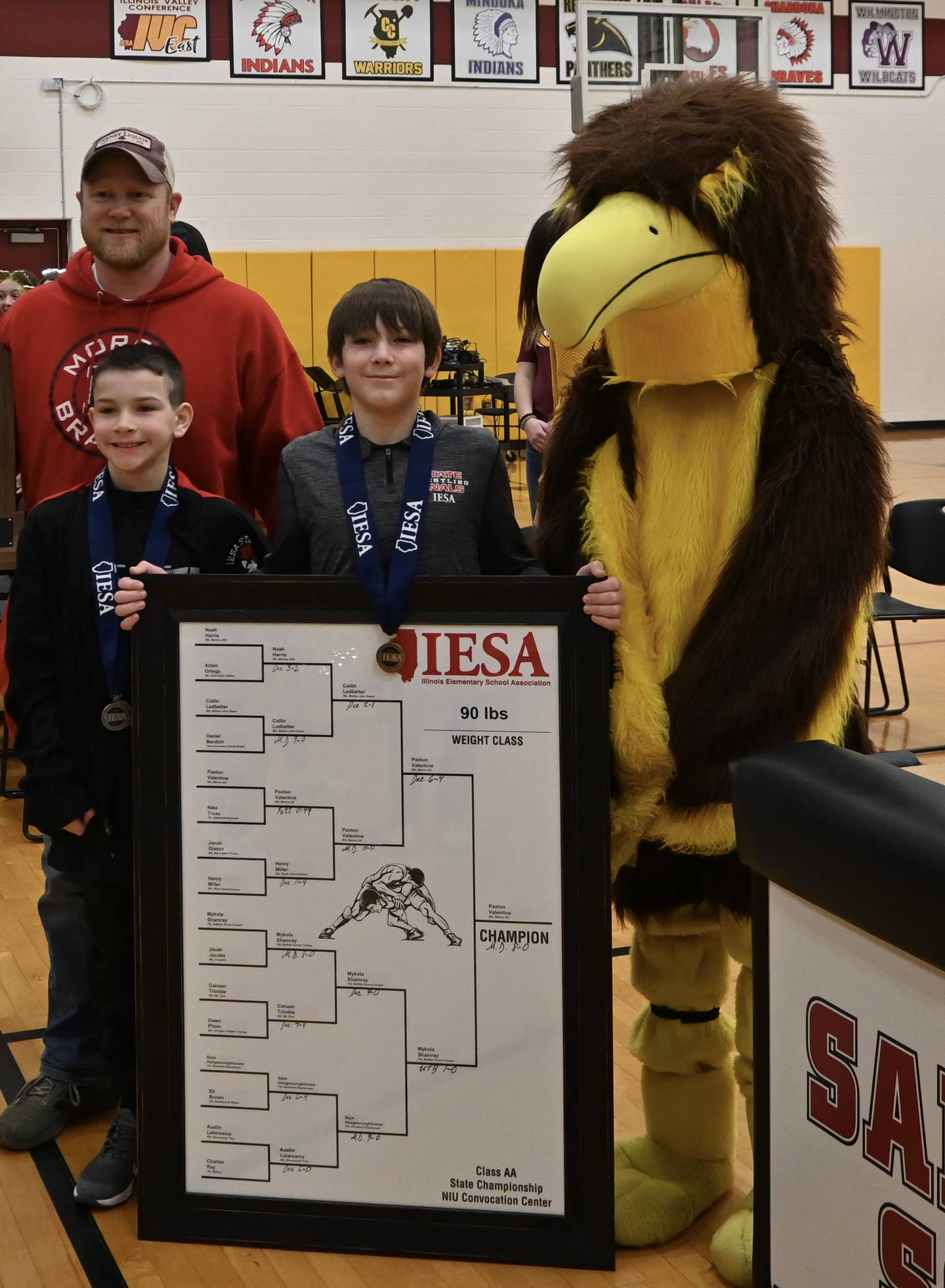 Parker and Paxton Valentine competed at the IESA AA State Wrestling meet on March 10-11 at Northern Illinois University. Parker competed in the 65-pound weight class and Paxton competed in the 90-pound weight class.
Zomboracz said Parker, as a fifth grader, is the youngest wrestler in Saratoga history to medal at the state and ended his season with a final record of 3-1 and finished as the IESa AA Wrestling State Runner-up.
Zomboracz said Paxton's junior high career was one of "extreme lows and highs" as his fifth-grade wrestling season was cut short and he was unable to have a sixth-grade wrestling season due to the pandemic.
"However, Paxton's love for the sport, the grind of the process pushed him to back-to-back IESA AA State Championships," he said.
Paxton is the first two-time state wrestling champion in Saratoga history.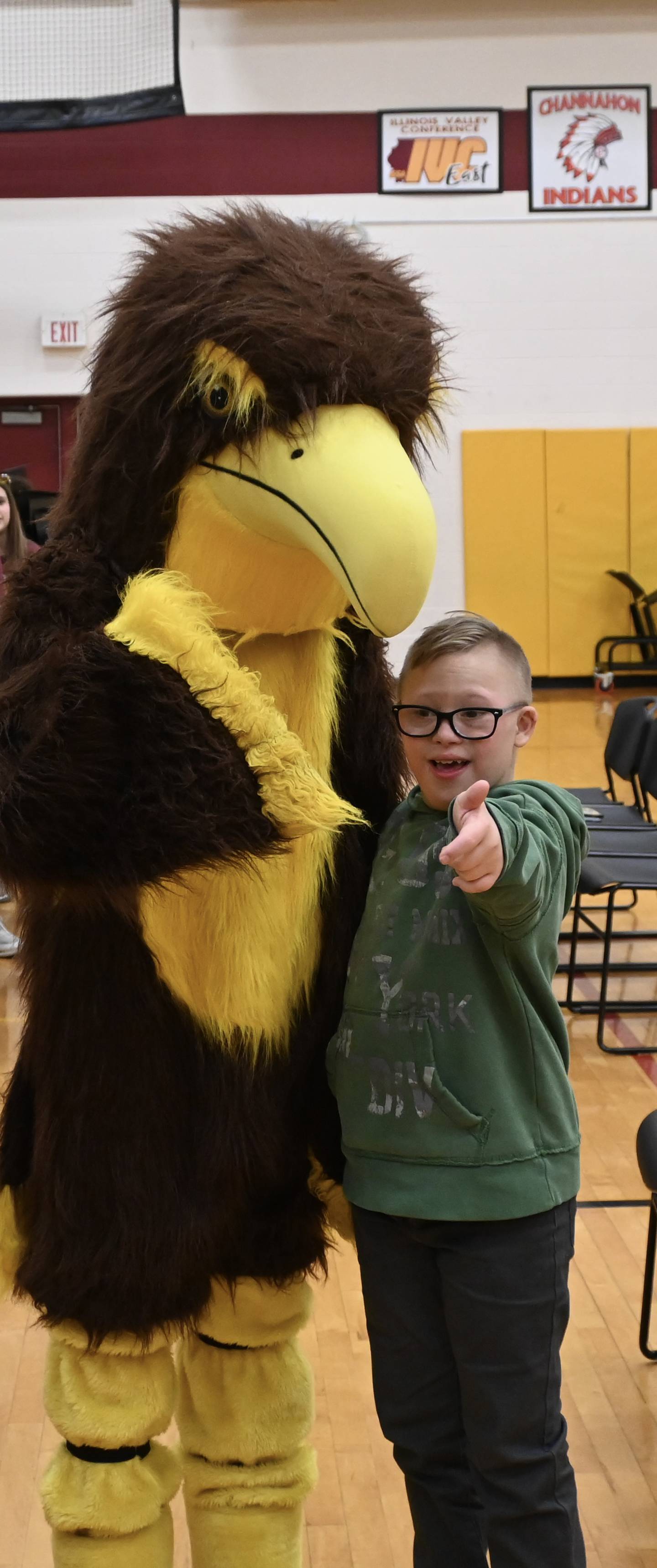 Calen Adams continued to break records for Saratoga when he took home the gold at Horton Field House in Normal on March 11, in the 2023 Special Olympics Individual Basketball Skills competition events.
"Calen's love and passion for basketball shined last weekend," Zomboracz said.
Saratoga's 8th Grade girl's volleyball team is headed to state on Friday to compete in the IES 8-3A State Tournament at Pana High School in Pana. If they win this game they will compete in two matches on Saturday.
Captain Maddie Samolis said the volleyball team had the opportunity to make history and reminded her team they had the skills and passion to win.
"We started out as 14 individual players and we are finishing as one. We have to take everything we have learned from each other to compete and show what it means to be a Saratoga Hawk. – this is our time. We just have to play our game," she said.
Player Sidney Brandt said she was grateful to have such an amazing team and coaches.
"Everyone is so well-rounded when it comes to volleyball, social, and academic lives. Every single player has done everything they can do to get us here. We are a family," she said.