MORRIS – The 3 French Hens Market is returning to downtown Morris. Event organizer and owner Traci Tessone pursued a downtown location based on feedback from market customers, vendors and the Morris Retail Association. Tessone, who also owns Whimsy, a popular boutique in downtown Morris, is excited to bring her market back to a location within the downtown area.
"After thoughtful consideration and meaningful discussions with the downtown business community and the city of Morris, I am excited to bring the 3 French Hens back to downtown Morris," Tessone said. She went on to say, "We are looking forward to partnering with the downtown business community to better serve all our customers and make this market season a great one."
The new location is the city-owned parking lots between the 400 block of Liberty and Wauponsee Streets. Adjacent streets, Jackson and Jefferson from Liberty to Wauponsee, will be closed to traffic on market mornings from 5 a.m. to about 2 p.m. Wauponsee Street also will be closed during the same hours from Jackson to Jefferson Street. Wauponsee Street intersections will remain open during the market.
The market will be open from 8 a.m. to 2 p.m on the second Saturday of the month May to October. The November holiday market, which is traditionally larger, will be held at Jennifer's Garden as in recent years. The market will conclude before Morris Cruise Night, which takes place in Downtown Morris on the same dates, starting in June. Cruise night festivities begin at 6 p.m., June through September, and the October Cruise Night kicks off at 4 p.m.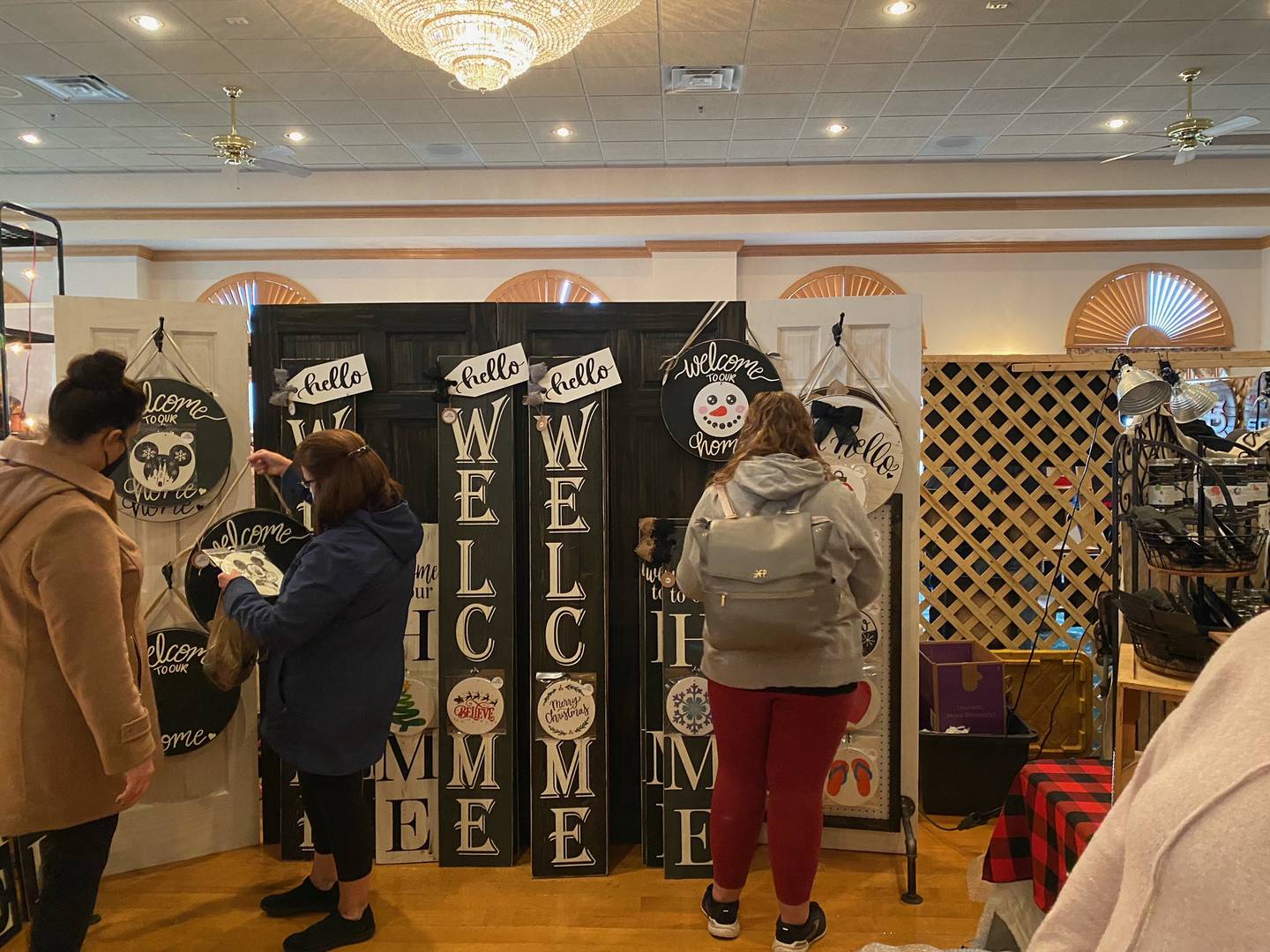 Megan Housman, president of the Morris Retail Association, is equally excited to have the market back.
"The downtown business community is thrilled to have the 3 French Hens in our beautiful downtown." She went on to say that the market has a significant impact on sales for local businesses. "There was a significant increase in sales when the market was downtown. At a time when small businesses are finding it more and more difficult to cope with challenges like inflation and staffing issues, the 3 French Hens and Morris Cruise Night will provide a much-needed boost to our downtown businesses."
Mayor Chris Brown noted there has been a significant amount of planning and coordination put into formulating a plan that works best for all parties involved. "We have been working closely with our public works, police department, 3 French Hens, and Morris Cruise Night. Planning is key to making our events as successful as they can be." He added praise for those involved in the planning process.
"I would like to thank Herb Wyeth of Morris Cruise Night, 3 French Hens and our city team that has worked so hard to make this a reality. This was no easy task. I look forward to enjoying both of these wonderful events in our downtown.
"The sales tax that is generated in our local businesses because of events like these are an important driver to our local economy. This helps build our general fund and it also eases the burden for homeowners in the City of Morris." He added, "More sales tax, means we can lower our tax levy to historic lows as we've done this past year."
The city will continue to work with the 3 French Hens Market, Morris Cruise Night, and public safety officials to ensure successful events benefitting our downtown community and providing safe, family-friendly activities for residents and visitors to enjoy. As planning continues, each group will disseminate a traffic plan for their participants to follow. At this time, the 3 French Hens vendors will exit town to the north and west. Cruise Night participants will enter the event at Illinois Route 47 and Washington Street to register as in the past. For information on local events, visit www.morrisil.org/visitmorris.