MORRIS - The Morris Poms dance team placed first at the Class 1A Washington Sectional with a score of 89.87, earning one of the sectional's six qualifying 1A spots for this weekend's IHSA Competitive Dance State Preliminaries to be held at Bloomington's Grossinger Motors Arena.
Morris took home the Class 1A competitive dance state championship last year, after scoring 91.58 points edging runner-up Montini by just 0.16 points.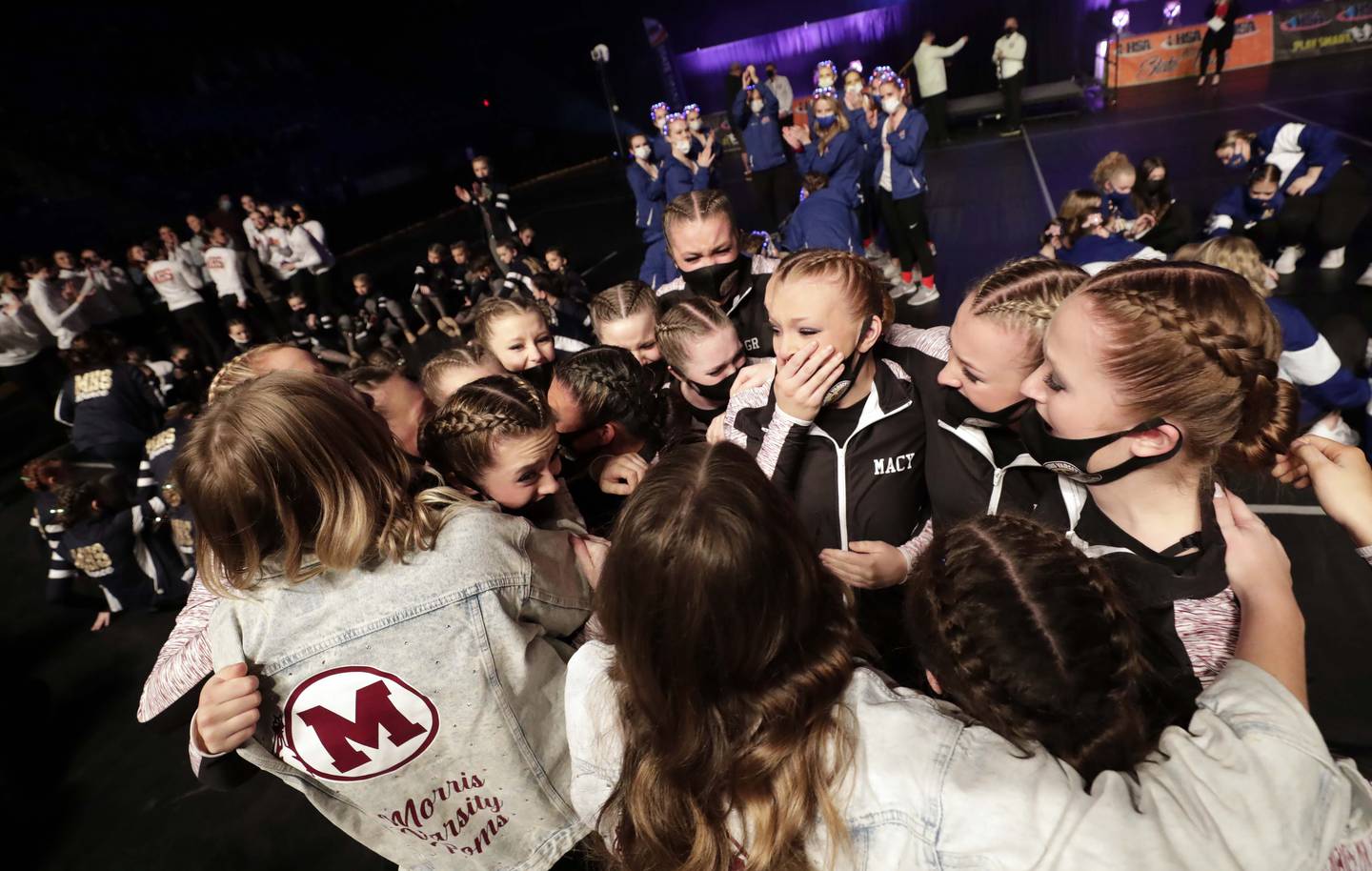 Morris will defend their title Friday and hope to advance to Saturday's finals. The Morris Poms include (left to right): in front - Front Row: Sienna Cleek, Madelynn Rushing, Michaela Harlan, Caelyn Goffinet, Gracie Nelson, Myah Butler, Maya Price, Olivia Petersen, Ashlyn Punke, Macy Shell, Grace Mennenga, Brenna Mills, Samantha Tully. (not pictured) Head Coach Megan Post, Assistance Coach Haley Reed.