MORRIS – Operation St. Nick is a Grundy County-only not-for-profit charity that has helped families in need with eight different programs for more than 40 years.
None of those years were more successful than 2021, according to Operation St. Nick President Joe Schmitz.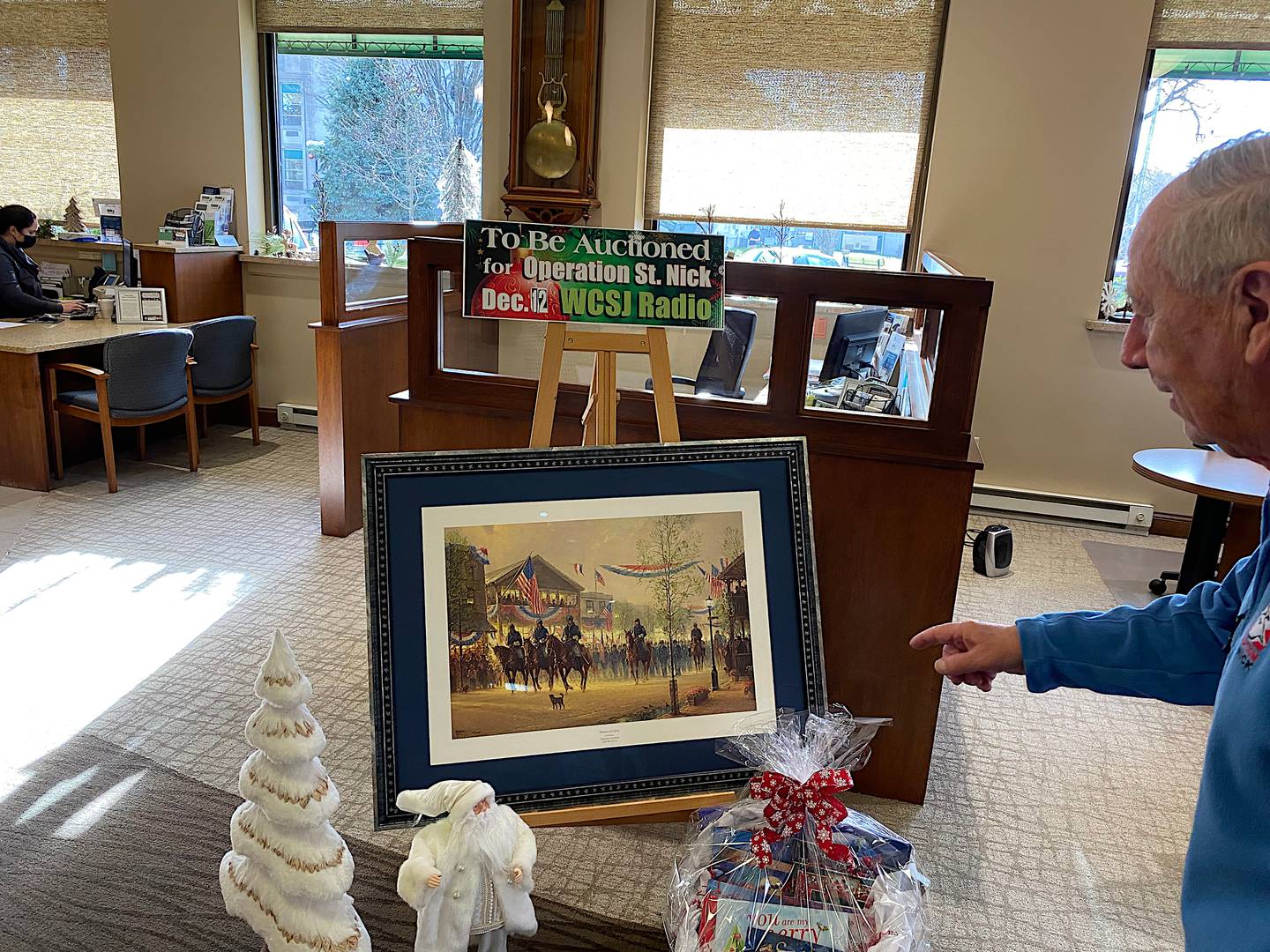 "2021 was a record year in more ways than our most successful radio auction," Schmitz said. "The auction brought in $161,250, the most in our 39 years of fund raising. This enabled Operation St. Nick to increase their giving to those families most in need right here in our own backyards this Christmas. St. Nick helped 64 families with 187 kids have a Christmas they could only dream about, with each receiving $250 in gifts, toys and clothing right off their own Christmas wish list. Each family also received $300-1,000 in food to take with them through the holiday season and into the winter months, depending on the size of the family."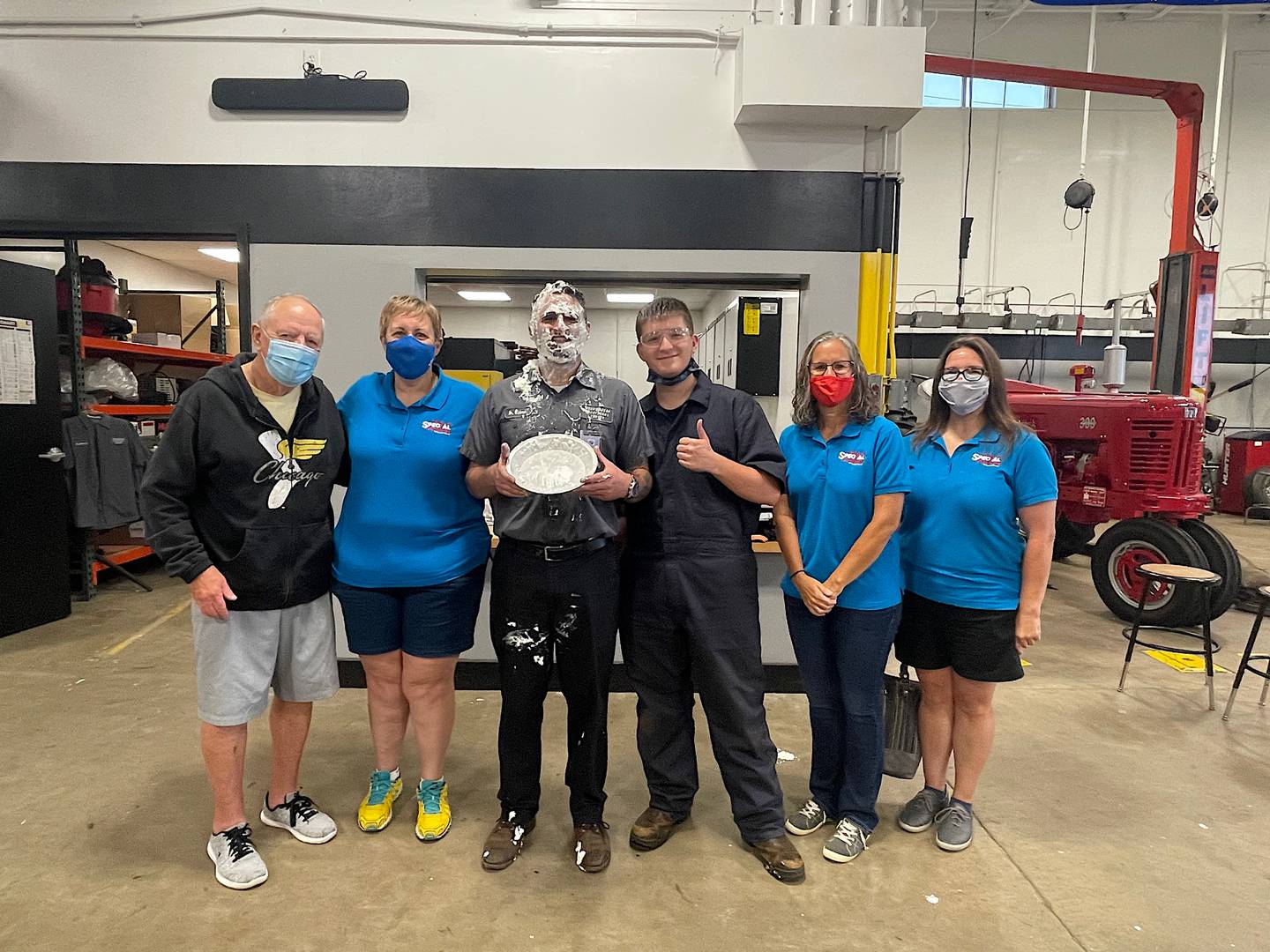 Schmitz said that because of the generosity of the people of Grundy County, the organization had the funds available to help all 64 families with gifts and food, plus pay $500 toward their rent or utility bills, wherever the need was present.
"In all, we were able to give $122,000 to needy families in gifts, food and rent and utility assistance this Christmas," Schmitz said.
Operation St. Nick has eight programs that help families with children in need during the year. Along with the Christmas program, Operation St. Nick spent $189,937 in 2021.
1) The Augie and Marie Black Bike Program. St. Nick partners with AMBUCS of Grundy County to supply specially assembled bikes for disabled children.
2) The Davidson Family Memorial Military Program. In 2021, they assisted 21 veterans and military personnel with financial assistance, helping one veteran from being homeless, getting him an apartment and assisting him to get back on his feet financially.
3) St. Nick;s Back To School is in a partnership with We Care of Grundy County, supplying school clothing and supplies, making it possible for all children in Grundy County to go back to school feeling good about themselves.
4) Direct Family Assistance Program helps families with children all year whenever a financial crisis comes up due to illness, loss of job and helping single mothers get back on their feet financially.
5) YMCA Scholarships to children who are in need and unable to find the financial means to become a YMCA member.
6) Operation St. Nick assists the food pantries in Minooka, Coal City, Mazon and Gardner during the year when they run low on food supplies.
7) Christmas Food is the program that Operation St. Nick began with in 1979, helping families have a wonderful holiday season with donation of foot to help them not only at Christmas, but through the winter months.
8) Christmas Gifts to Children is the heart of St. Nick, making sure every family in Grundy County who needs financial help with their children's toys and gifts get that assistance. Not only do these children receive Christmas gifts from Santa, but the the gifts they have on their own wish list.
"I only wish the generous people of Grundy County that support and believe in Operation St. Nick could see the many tears of joy from the parents of these children at our distribution," Operation St. Nick Christmas Program Director Linda Baker said. "But, that is not possible since we make sure the families' identities are kept private. It makes my Christmas knowing that many families could not afford a Christmas to this magnitude without Operation St. Nick being there for them."
Operation St. Nick held its annual meeting on Jan. 19, naming Joe Schmitz as President, Guy Christensen as Vice President, Andy Womack as Treasurer and Kathy Dale as Secretary. Other Directors of Operation are Carol Schmitz, Brad Baker, Linda Baker, Kathy Lambros, Missy Durkin and Karla Harrington.
"While our giving to the needy of Grundy County continues year round, nothing beats Christmas," Joe Schmitz said. "I'm just turning 80 years old, but I'm still a kid at Christmas. Operation St. Nick has become a big part of my life. It's such a joy providing Christmas to needy families."
"We have put motions in place that Operation St. Nick will live on forever in Grundy County," Christensen said. "That makes me and all our board members excited as we begin another year of helping those in need."