A Joliet teen who shot a Grundy County Sheriff's deputy numerous times in Mazon was jailed, police said.
Demarcus Denwiddie, 18, was charged with shooting and wounding Deputy Tyler Post, said Grundy County Sheriff Ken Briley.
"He's in police custody in jail," Briley said of Denwiddie.
Briley would not say which jail.
He said the gun used in the shooting has been recovered.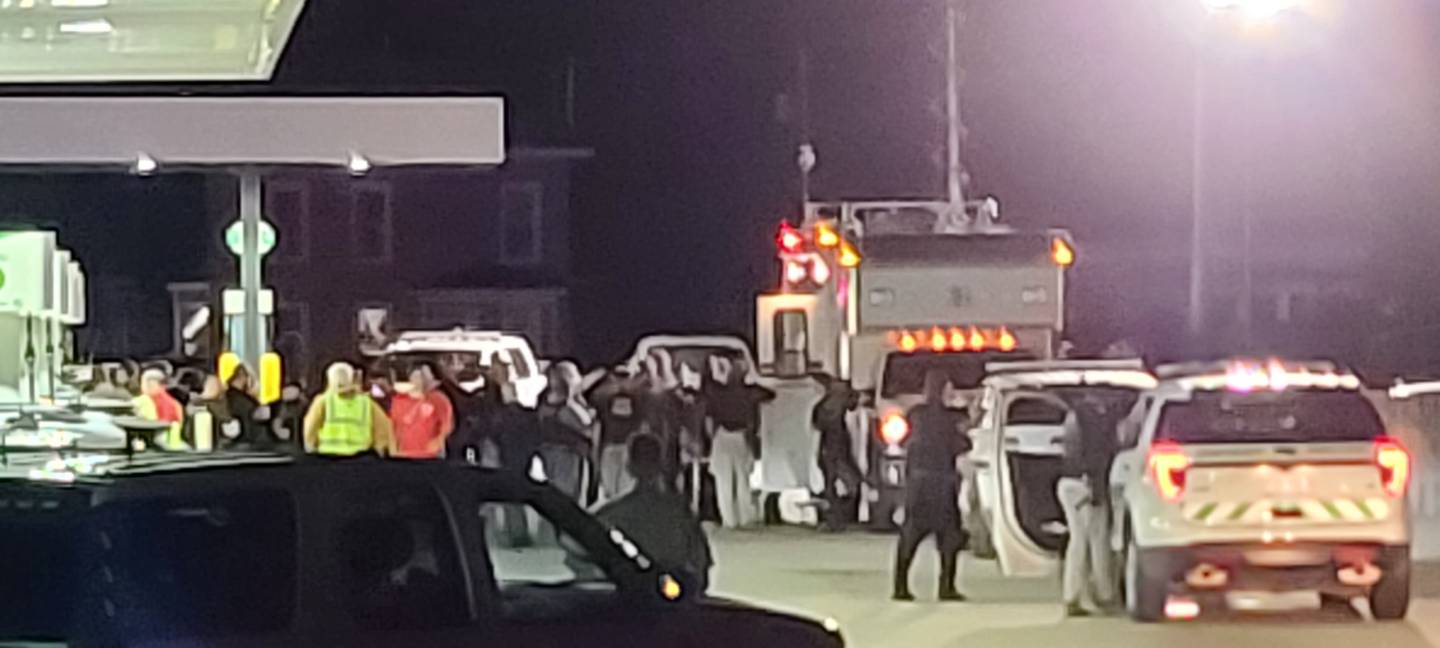 The incident is under investigation by the Illinois State Police. State police officials have not yet provided more information about that investigation.
Briley said Post tried to pull over a vehicle on Thursday at Route 47 and Route 113.
"He attempted to make a traffic stop, we believe for speeding," Briley said.
The vehicle took off and ultimately crashed on Route 47, south of Grand Ridge Road, Briley said. Post chased the suspect on foot into Mazon and Post then reported shots were fired, Briley said.
Post was shot shortly after 5 p.m., according to the sheriff's office.
Briley said at a news conference Thursday that Post was shot on his left forearm, chest and back. He said the last two bullets were stopped by Post's ballistic vest.
"The deputy is in good spirits, his family is with him at Morris Hospital. Our local police chaplain is also with him at the hospital. He is in good shape, and we are very, very lucky that the ballistic vest stopped those two bullets," Briley said at the conference.
Briley said Post was able to put a tourniquet on his arm to stop the bleeding and Mazon Fire Chief Mark Brookman arrived on scene to help him with his injuries.
"When I talked the deputy, understand that this is a very traumatic event, when I talked to the deputy, he told me he did not fire any rounds. But we know that sometimes things happen in high-stress situations, so that part is still under investigation," Briley said.
Denwiddie suffered a bullet wound to his arm, Briley. Police believe he accidentally shot himself while firing at Post, Briley said, but were trying to determine whether he was shot prior to his encounter with the deputy.
Briley thanked the responses from local law enforcement agencies.
"There were hundreds of police officers here. The SWAT team. Sheriff (Tony) Childress from Livingston County. Many, many police officers from the area. I would like to thank the community for doing what we asked," Briley said.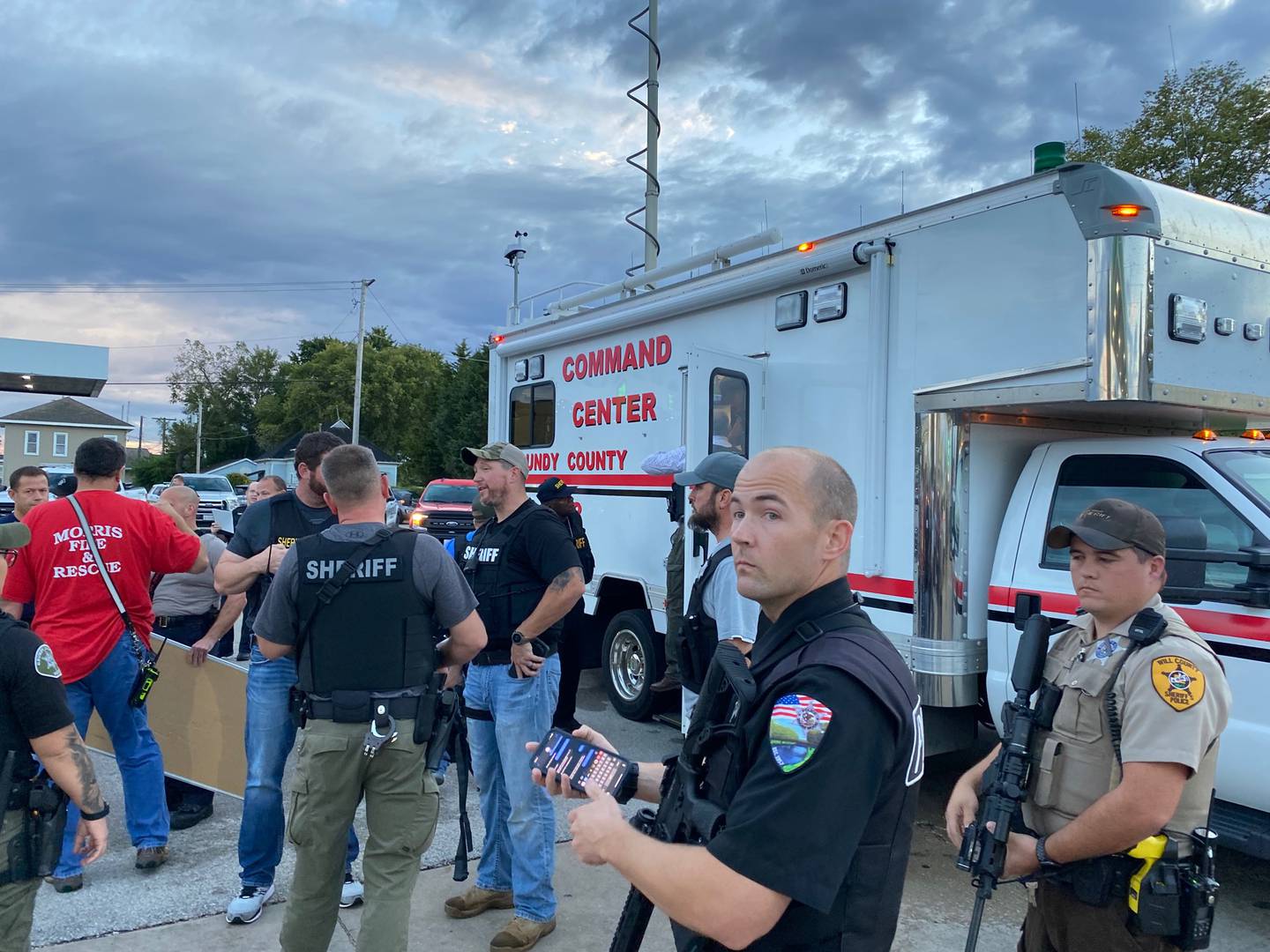 The police were not sure what Denwiddie was doing in Mazon but suspect he was on the way to a girlfriend's home, Briley said.