MORRIS – Julie Chatton opened her own cheesecake shop in the ′90s after her former manager challenged her to make a better cheesecake. She succeeded. Chatton successfully ran Julie's Cheesecake Shop in Westmont until she closed her doors to be with her family.
Twenty-eight years later her son, Steven Collins opened Julies Cheesecake Cafe at 511 Liberty St. in Morris in her honor.
"I think it's a gift. A gift to carry on something I did many years ago. To bring it back to life. I was going to sell my recipe to a caterer who rented space in my bakery, but my mother said I couldn't because someday I'd want it again and she was right," Chatton said.
Collins hand makes each cheesecake using his mother's unique recipe creating a creamy, airy, decadent cake.
Chatton said each cheesecake has its own personality as they "tend to crack creatively and like fingerprints, they are never identical."
Collins said he recalls baking with his mother throughout his life and paying attention to exactly what she does is key to ensure every cake tastes the same.
"It's not just about the ingredients and measurements-they are important. But, to get the same taste you really need to make it the same way she does," he said.
Chatton said the only ingredient her cheesecakes need is love.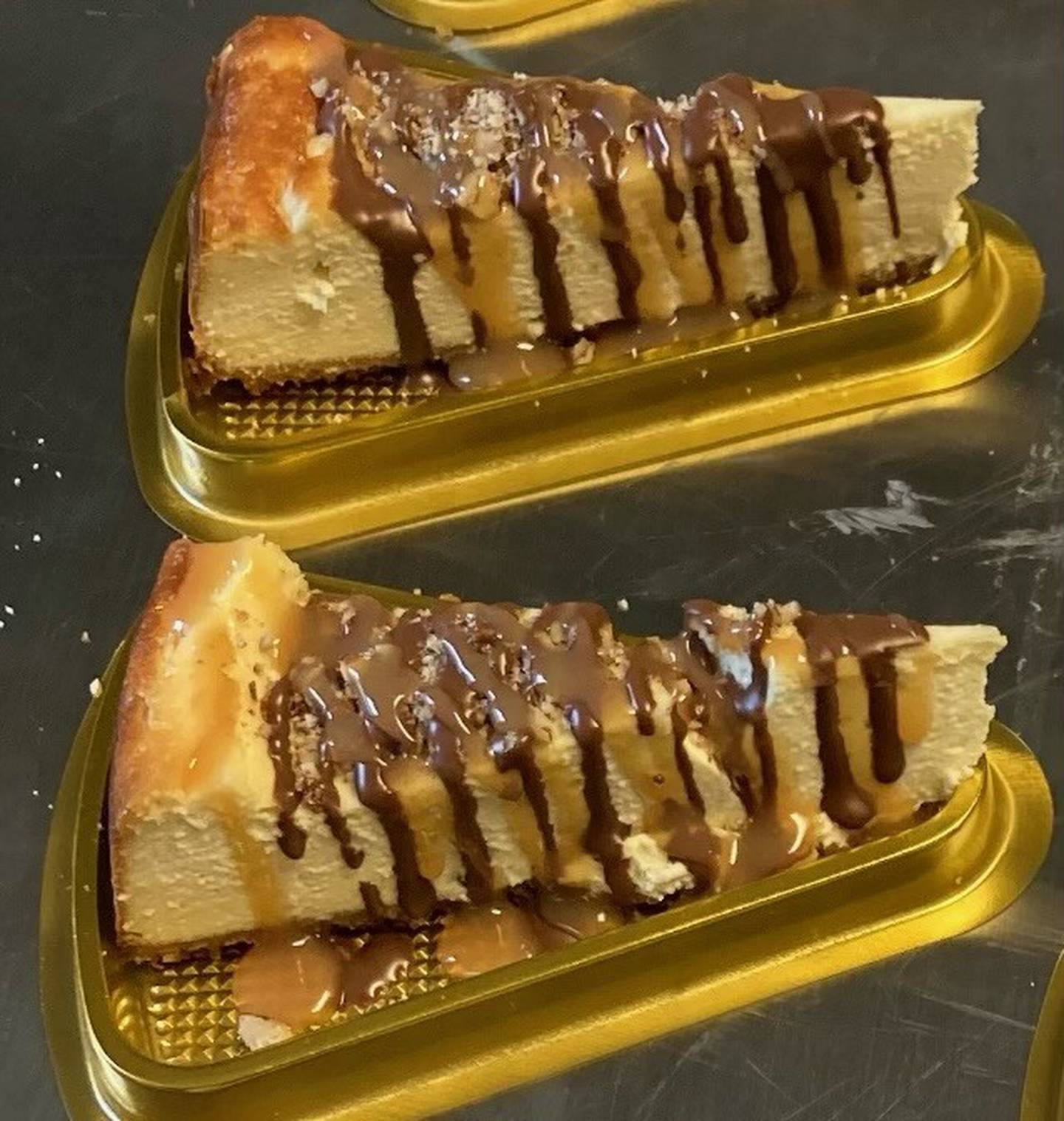 Collins offers two flavors of cheesecake: chocolate marble and plain with cherry, strawberry, blueberry, strawberry rhubarb, are turtle toppings. He also will feature seasonal cheesecakes, such as black forest, black cherry, and chocolate.
Chatton said the turtle cheesecake seems to be a fan favorite and is a traditional vanilla cake topped with pecans, caramel sauce, and chocolate.
The cafe also offers hot and cold beverages, such as hot chocolate, hot coffee, cold tea lemonade, and cold brew house coffee.
Julies Cheesecake Cafe is open every day from 10 a.m. to 6 p.m.