MORRIS – Stock and Field, which recently reopened its Morris location, is changing its name and needs residents' help. Stock and Field's previous owner announced in January that the chain would be closing all 25 of its stores, citing financial hardship caused by the COVID-19 pandemic.
The new ownership group, the R.P. Acquisition Corp., said in a news release that it wants feedback on the store's name from members of each community it will serve. The public has until June 18 to "submit suggestions for a timeless new store name," according to the release. Submissions can be made at www.StockAndField.com/ItsYourStore. R.P. Acquisition Corp. intends to announce the new name in early July, it said in the release.
A subsidiary of R.P. Lumber Co. Inc., the R.P. Acquisition Corp. bought the Stock and Field assets out of bankruptcy court in April 2021 and is currently in the process of reopening 22 locations in Illinois, Indiana, Ohio and Wisconsin, according to the release. The store in Morris, located at 2655 Sycamore Drive, already has reopened, according to the Stock and Field website.
"We will continue to offer the brands that farm families and outdoor recreational enthusiasts find essential," Jason Plummer, vice president of the R.P. Acquisition Corp., said in the release. "We also want to involve our customers in the process of defining our new identity. Their voices are important, and we want them to know we are listening."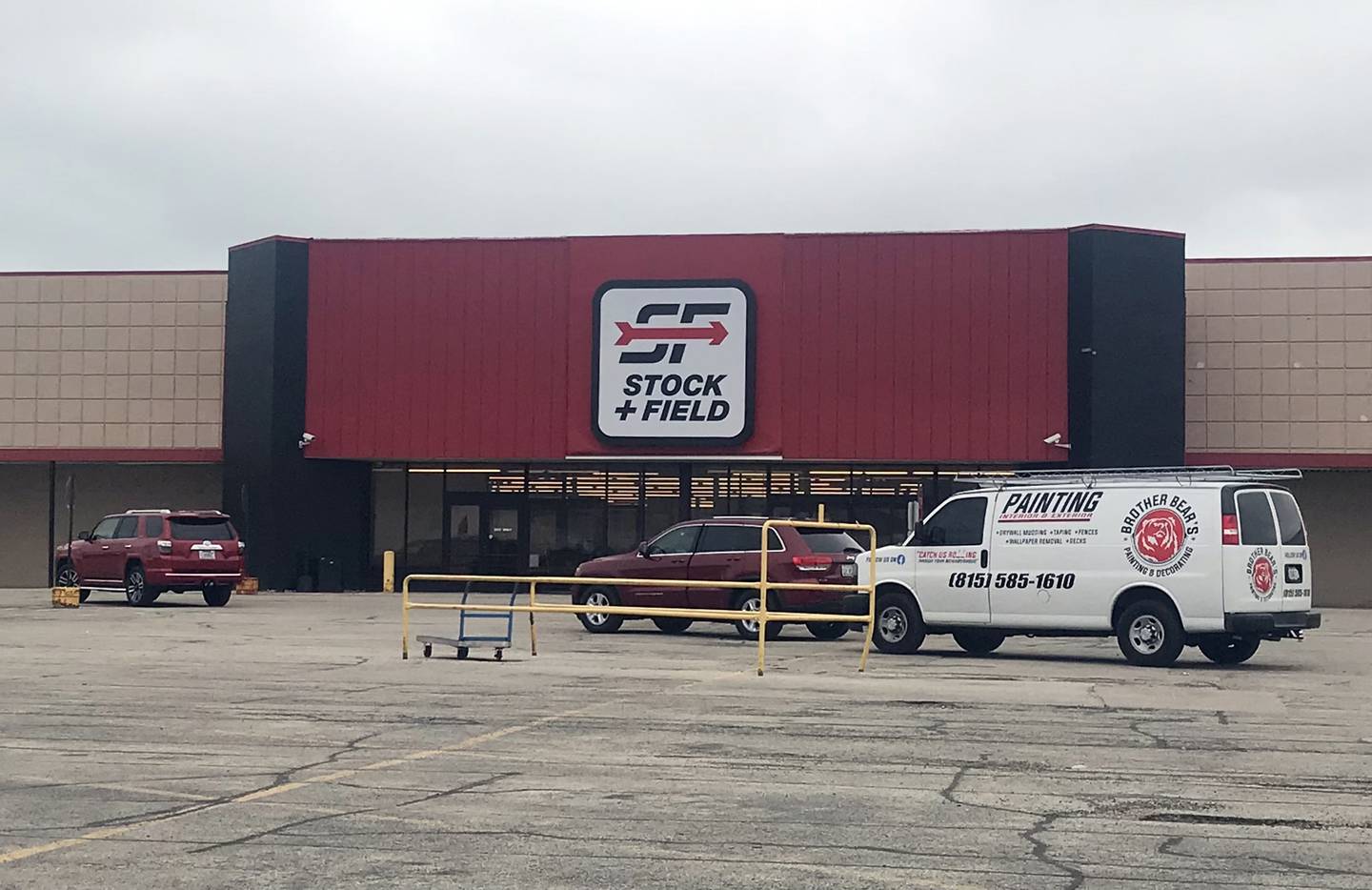 Stock and Field is a farm, home and outdoor recreation retailer "where hardworking Midwestern families can gather the items they need," according to the release. It originally was founded in 1964 in Watseka as Big R.
Based in Edwardsville, R.P. Lumber Co. Inc. is a family-owned retailer that operates 72 full-service hardware and building material stores throughout Illinois, Missouri, Wyoming and Iowa. Founded in 1977 by CEO Robert L. Plummer in Staunton, the company is a member-owner of Do it Best Corp., a U.S.-based lumber, building materials and hardware co-op with thousands of independently owned locations in more than 50 countries, including the U.S.
Stock and Field is hiring at most of its 22 locations, all of which should be open by early July, according to the release. News and information about opening dates and career opportunities can be found at www.StockAndField.com.