MORRIS – The start of the third quarter can make a big difference in a basketball game that is close at halftime.
Ottawa's boys team proved that Friday night, as the Pirates outscored Morris, 7-0, before the mask timeout midway through the third after the game was tied at 25 at halftime. Ottawa held onto the lead the rest of the way and emerged with a 52-39 win to open the Interstate Eight Conference slate. Both teams were without their head coaches - Mark Cooper for Ottawa and Joe Blumberg for Morris.
"We thought coming into this game that rebounding would be a key," Ottawa assistant coach Tom Hart said. "We were down in rebounding at halftime, but we did a better job in the second half. In this conference, you have to rebound and defend well, especially on the road. We limited them to quite a few one-and-done possessions."
Ottawa (3-2, 1-0 I-8) got a game-high 28 points from Luke Cushing, which included 5 of 7 shooting from 3-point range. Most of his 3-pointers were from a step or two behind the arc.
"These were tough rims in warmups," Cushing said. "But I warmed up as the game went on. Sometimes I like to shoot from a little bit deeper and they went down tonight.
"We found the right matchups in the second half. This is a tough place to play, so any time you get a conference win on the road, it's good."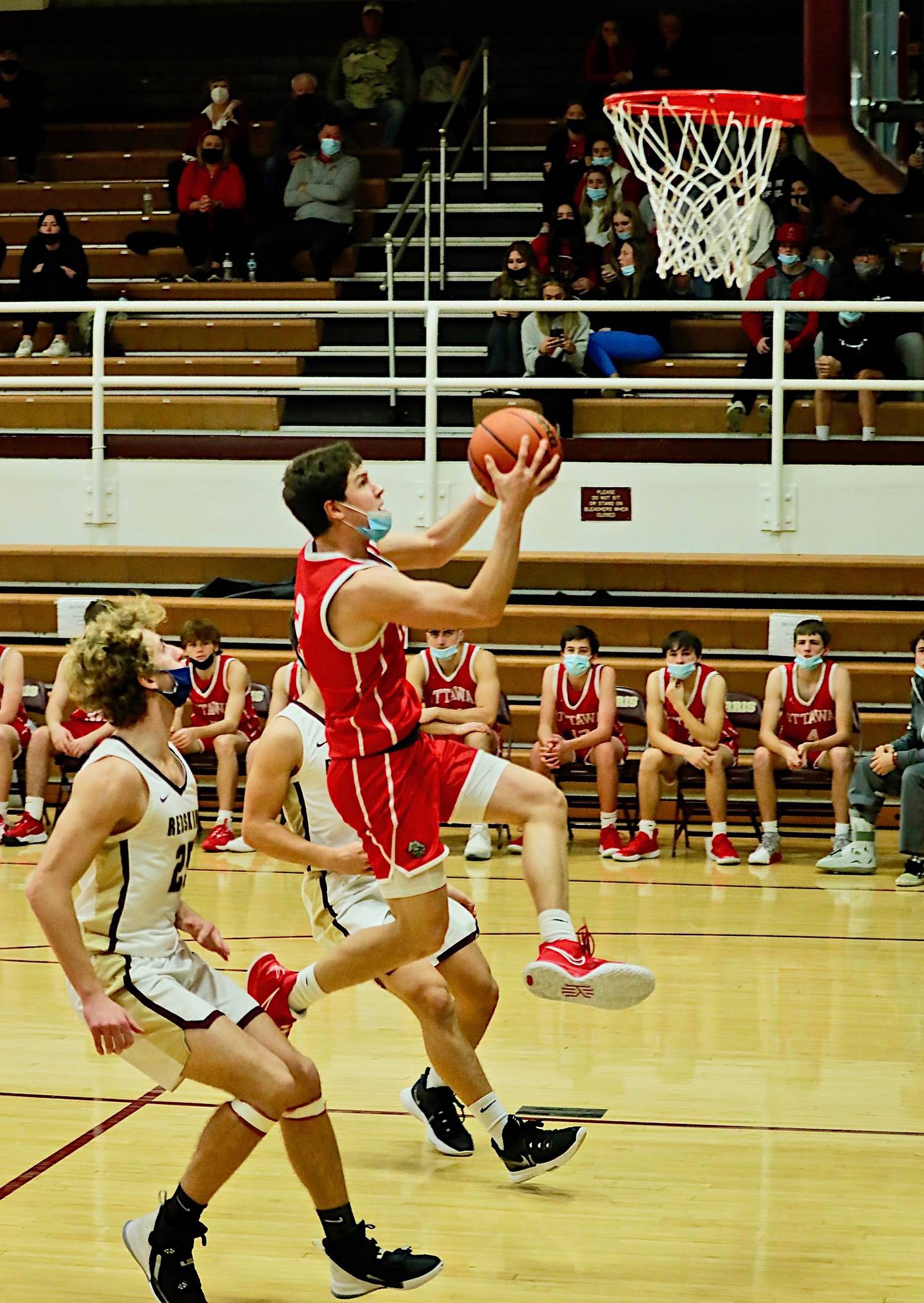 Cushing got the second-half run started with a steal and a layup, then he hit a 3-pointer for a 30-25 lead. A bucket by Anthony Miller (6 points) put the Pirates up, 32-25. Coming out of the mask timeout, Morris' Jonah Williams (6 points) scored underneath, but Ottawa scored the final six points of the quarter, getting a free throw from Cushing and two free throws by Miller before Cushing ended the period with a turn-around 3-pointer just before the buzzer.
"Luke is a gamer," Hart said. "Any road win in this conference is not easy. Morris is a physical, strong team. They beat us here last year, and we remembered that. It feels good to get that first conference win under our belts, especially on the road."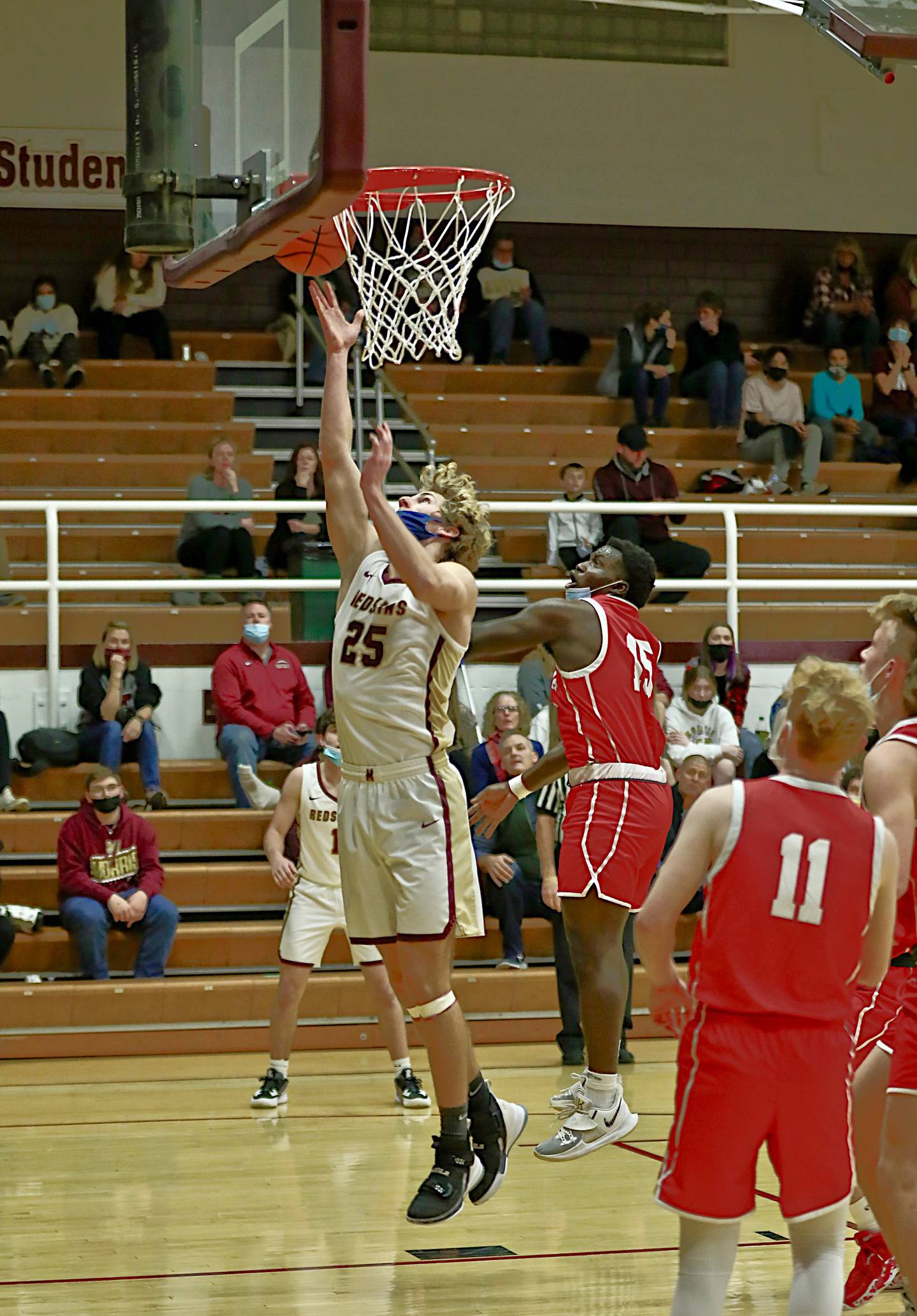 Morris (4-2, 0-1) mounted a comeback early in the fourth, outscoring Ottawa 7-3 before the mask break to pull to within 41-34. Coming out of the break, Gage Phillips, who led Morris with 13 points, hit a 3-pointer to cut the lead to 41-37, but that was as close as Morris got. Ottawa went 7 of 8 from the free-throw line down the stretch to protect the lead. In the second half, Ottawa was not called for a foul.
"Too many times in the latter stages of the first half and then in the second half, we were uncertain about what we were doing," Morris assistant coach Todd Kein said. "We struggled to capture any fluidity offensively, and when you show that, you aren't going to get a lot of calls.
"We also missed a lot of shots at the rim. It wasn't just one guy. It was a team problem. As a coach, you love to have those opportunities, but we have to be able to finish and have some of those shots go in."
A.J. Zweeres scored seven points for Morris, while Zach Romak (team-high 9 rebounds) scored five. Aaron Threadgill had 10 for Ottawa, and Braiden Miller had a team-leading eight rebounds.
"Ottawa plays hard year-in and year-out," Kein said. "We knew we weren't going to see any different tonight. There wasn't any problem with our effort. We need to get more consistent with our execution. But, it's still early in the season and we are still a work in progress."