GURNEE – As Father's Day approaches, Jorie Pollard aims to spend some time with her father, Layne.
They'll be climbing Mount Kilimanjaro in Tanzania.
The father and daughter will begin their six-day climb June 11. If all goes as planned, they'll summit the 19,341-foot mountain on June 15 – the day before Layne's 60th birthday and just in time for Father's Day.
Layne started planning the adventure before the pandemic.
"I kind of just mentioned Kilimanjaro," said 26-year-old Jorie, the youngest of Layne's three grown children. "My dad was like, 'Yeah, let's do it.'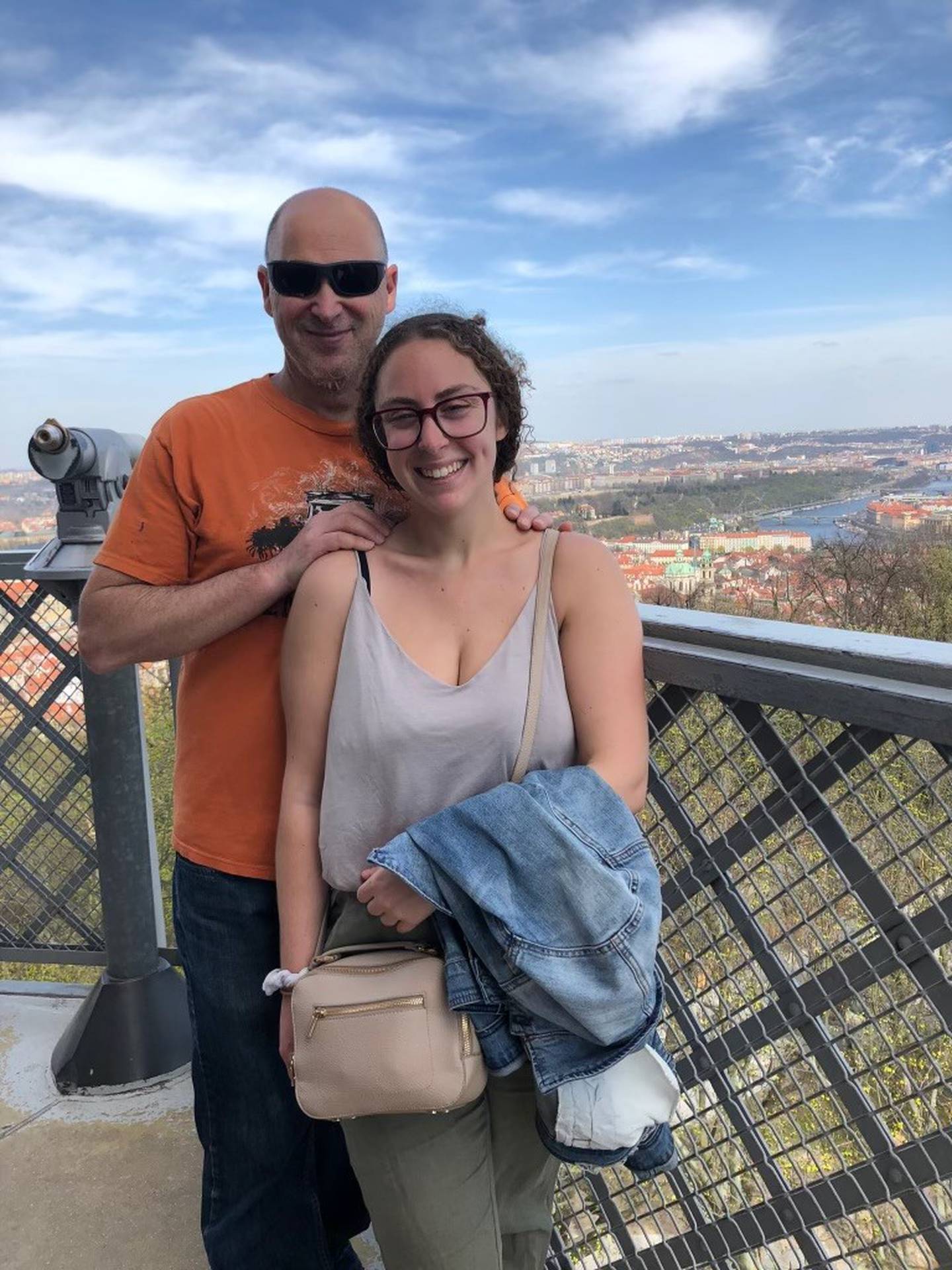 "He's like one of my best friends. Both of my parents are and they're both free-spirited people. He's always up for anything, which is why doing Kilimanjaro is so great."
The pandemic delayed their plans, but Layne kept the outing in mind as his 60th birthday approached. As the owner of Central Bark Gurnee – one of more than 35 Central Bark USA locations throughout the country – Layne always has enjoyed taking on new adventures.
He opened the business about 10 years ago at age 50, seeking a career to love.
"I was looking for a change of life and really didn't know what I wanted to do with myself," he said. "I love cars and I love dogs and I didn't want to own a body shop so I went the dog route.
"I love their mission," he said of Central Bark USA, "and what they believe in."
Turning 60, he said he wanted to check another item off his bucket list.
"This was really about needing something other than a party on my birthday," he said. "It's just getting me going, off the sofa."
He's always shared a love of the outdoors with Jorie, who previously worked at Grand Teton National Park in Wyoming and lived in Alaska before moving to Denver, where she regularly enjoys skiing and hiking.
The father and daughter will climb the Lemosho Route of Kilimanjaro, a dormant volcano, along with skilled guides and a group of eight other climbers. Often considered the most beautiful of all the trekking trails up Mount Kilimanjaro, the Lemosho Route crosses the entire Shira Plateau from west to east in a relatively flat hike.
The trek will take the Pollards to high altitudes and could include rugged, snow-covered trails, thinning air and possibly icy wind. Jorie predicts temperatures could dip as low as zero degrees as they ascend the mountain.
"I think I'll be fine, but a part of me is a little nervous I'll have trouble breathing that far up," Jorie said.
Layne has another worry.
"My biggest concern I tell everybody is sleeping on a bed roll in a tent at 16,000 feet," he said. "I have no other choice. There aren't any hotels on the mountain."
Still, the two said they feel prepared. They've trained for the outing and climbed several peaks in Colorado to get acclimated, recently reaching about 11,500 feet.
Layne also has worked out on his own and with a trainer for about five to six days a week since January.
"I feel like I'm in good shape," he said. "To me, it becomes mind over matter. I've got a strong mind when it comes to things like that."
Jorie said she hasn't trained as much as her father, but she regularly hikes.
She grew up loving the outdoor adventures her parents often took her on with her older sisters. Anytime her father visits her today, he joins her on hikes.
"He always instilled that confidence in me to go after the big goals and dreams," she said. "He's always been very supportive of what I want to do."