Four months after reaching out to the Illinois Department of Employment Security for help collecting unemployment benefits, Lakewood resident Joel Jones is still waiting for help from the agency as he struggles to find a job.
"The issue I'm facing is they have not been able to verify who I am," said Jones, a father of three who also cares for his 91-year-old mother-in-law at his Lakewood home. "Whenever I call the IDES number, sometimes I get a call back, more frequently I won't."
Jones lost his job in the insurance industry at the end of September when his company could no longer afford to keep him employed, he said. He's been looking for work, but so far has not landed a new job, and has been unable to claim unemployment benefits since he began trying in April.
Jones said the problem is the state has been unable to verify his identify, even though he has gone through the steps several times. He said he is set to receive his benefits once his identify is certified.
"It's just a circle that's going around and around and around," Jones said of the IDES' phone call system.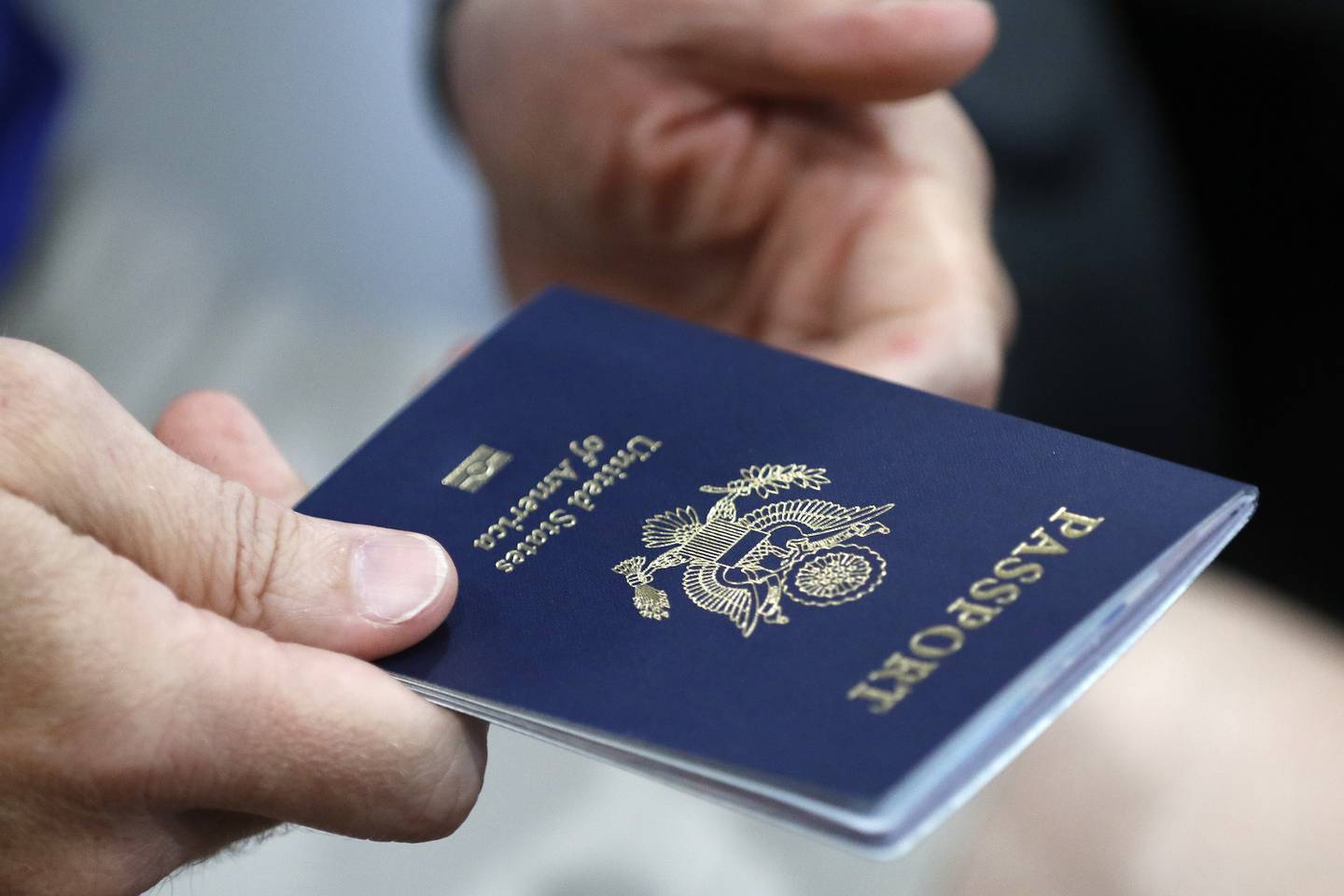 With IDES' offices closed since March 2020, thousands of Illinoisans have been forced to go through the unemployment system online and over the phone, sometimes waiting on hold for hours or days for a call back, Fox 32 Chicago has reported.
Jones said he is sometimes forced to wait at home for phone calls that never come just in case he needs to be in front of a computer should IDES call him about his benefits.
"[An IDES employee] said she sees no reason why I can't complete it online. Their [information technology] department was supposed to call me in May, and they never did," Jones said.
Beyond the closed offices and long phone lines, many Illinoisans also have dealt with unemployment fraud and mistakenly received unemployment benefits because their personal information was used by scammers, reaching totals upwards of $14 million spent by the department, according to WICS.
"Right now, people either love IDES or hate them," said state Sen. Craig Wilcox, R-McHenry. "Those that love them are people from around the world that have been able to secure fraudulent payments."
State lawmakers have been pressuring the agency to reopen its offices. Members of the Illinois House of Representatives unanimously passed a resolution in May calling on Gov. JB Pritzker to do so.
Even as all other state offices have reopened and the state ended pandemic capacity limits, the offices remain closed. IDES has said employee safety from physical threats is the reason.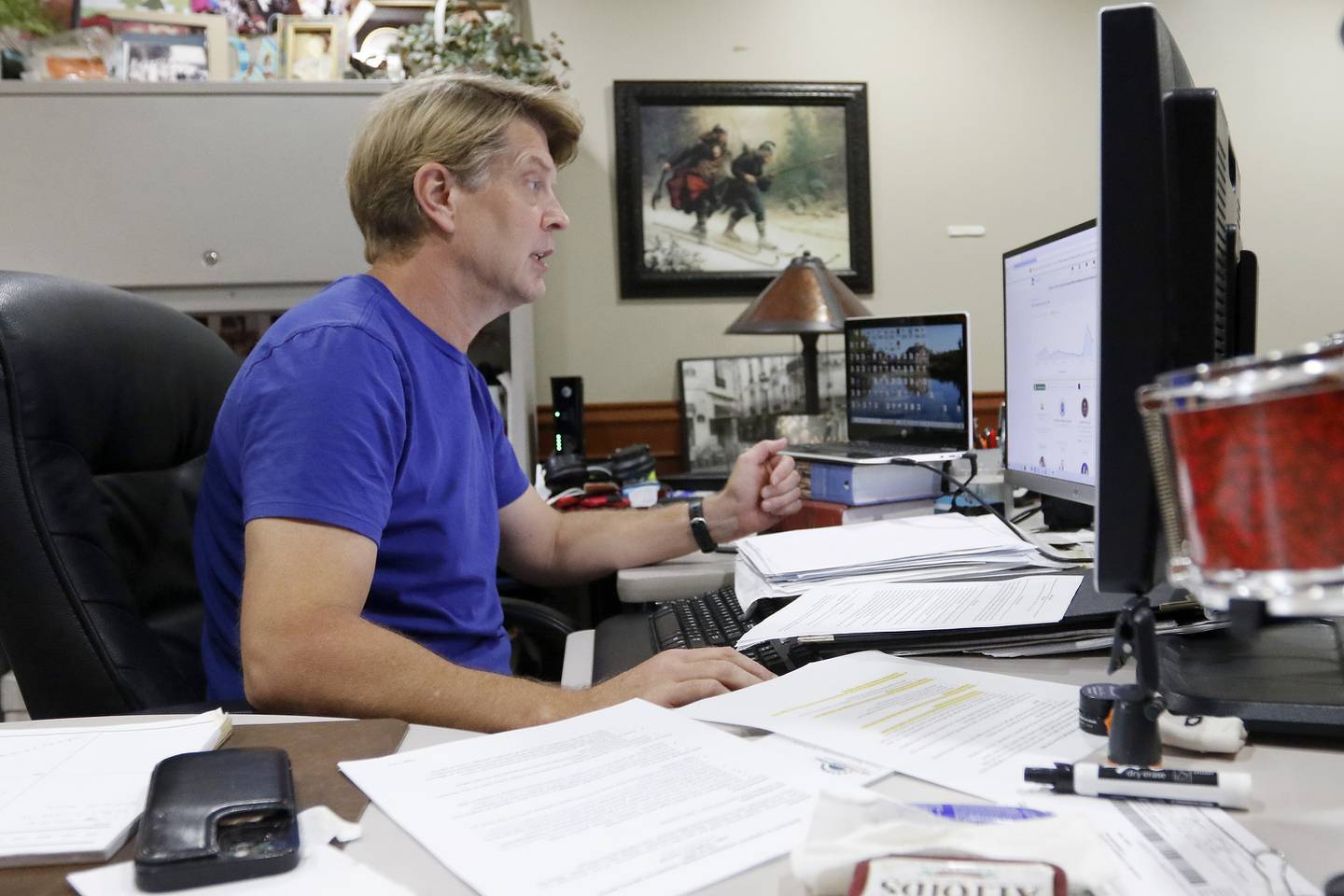 Last month, Pritzker's spokeswoman Jordan Abudayyeh told CBS Chicago bomb threats and "acts of violence" are keeping the offices closed.
"Individuals have also shown up at IDES employees' private residences threatening physical violence. This is in addition to countless threats made over phone, via email, and mail throughout the pandemic. Due to the pending investigations IDES is not able to share specific information," Abudayyeh said in a statement to the TV station.
Abudayyeh referred questions from the Northwest Herald to IDES, and a spokesman did not address the newspaper's questions about why the offices are closed.
Wilcox said he was not aware of any specific safety threats keeping IDES closed.
"We kind of have to take them at their word," he said. "Even if those are legitimate, the question is what has been done to make it safer for IDES."
At a May news conference in Springfield, Pritzker said offices would reopen in the summer.
"The IDES offices will be opening during the summer, and as we move into the summer, there is a schedule they're working on to open each of the offices," Pritzker said at the time.
Four months later, there still is no clear timetable on when IDES will reopen, even as the last weeks of the summer months approach.
"IDES is working with co-located workforce partners on a phased, appointment-based reopening of American Job Center offices, which remains on track for this summer," department spokesman Will Gomberg said in a statement to the Northwest Herald. "Security plans and additional staff training are being put in place to ensure both staff and clients can accomplish their shared goals in a safe environment."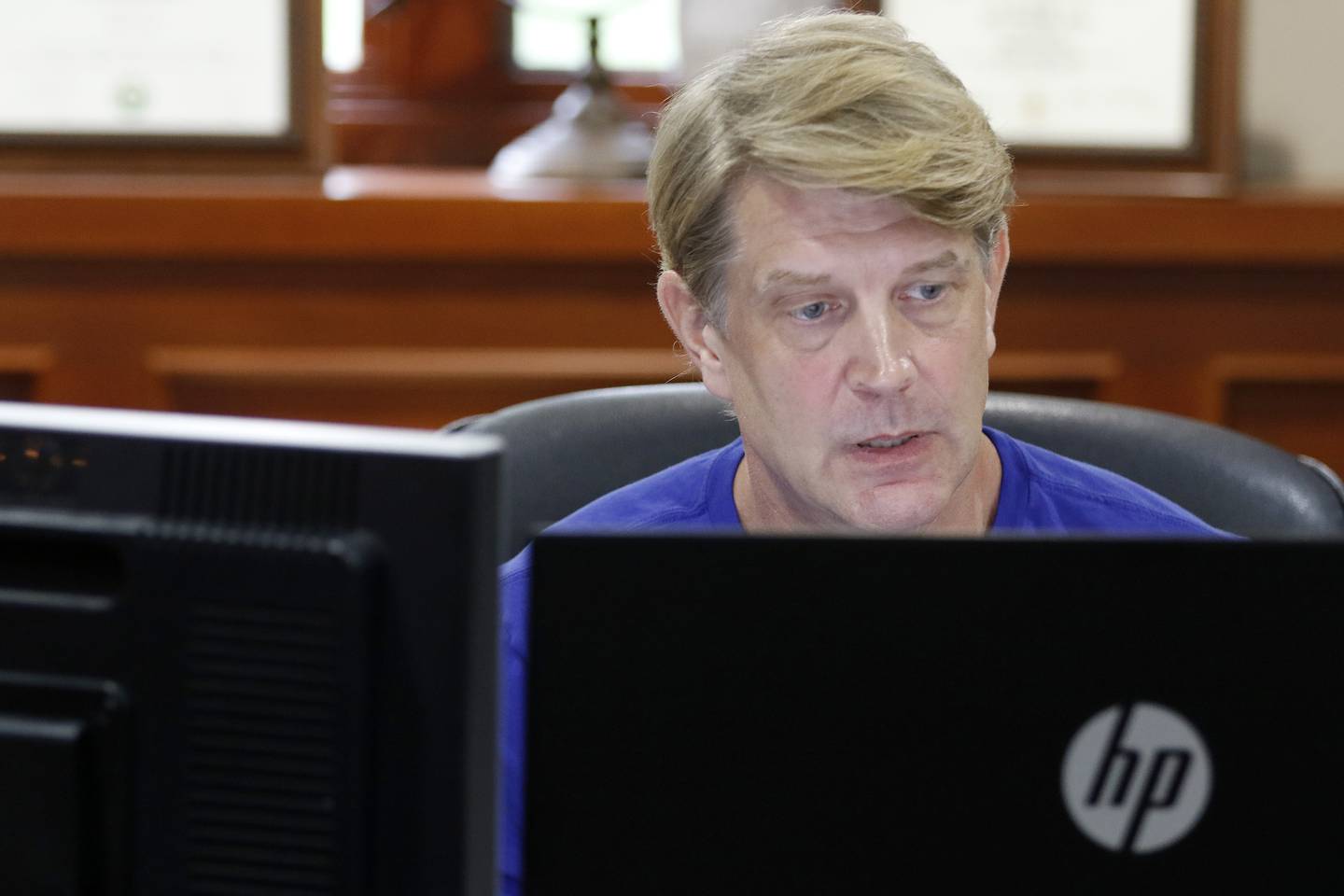 Wilcox said last summer would have been a good time for IDES offices to reopen.
"We have kids going back to school in less than two weeks," Wilcox said. "Does that make it any easier for parents who are needing to rejoin the work force?"
Jones said he was dealing with health issues in his family after losing his job, which caused him to put off trying to receive unemployment benefits until April. While Jones said there's more he should've tried to do to address his unemployment benefits earlier on, he said he still believes opening the offices would be helpful to him and others struggling to get help.
"I think if the offices were open, this thing that's been going on for almost a year would've been handled very quickly," he said. "I need to go in and talk to someone who can take care of it right then and there and not be bounced around from phone call to phone call waiting days at a time for a call that never comes."
Jones isn't sure he buys what IDES is saying either, adding the situation for unemployed people is "dire."
"I understand the concern of death threats, that's nothing to be taken lightly," he said. "But if every other state office is open, why can't they be open? To me it sounds like excuses."
Gomberg suggested people who need help from IDES call an 800 number for their questions, which Jones said he has done many times.
Jones turned to Wilcox's office for help and said he thinks the only reason an IDES employee reached out to him to try to address his problems is because he reached out to the office of an elected official.
"I'm glad that we're able to help those we're able to, but it should never fall on the district offices and residents should never feel they have to depend on a politician for these basic services," Wilcox said.