ROMEOVILLE – Joey Cecola, like Oswego's team, entered this season without much fanfare or huge expectations.
Where would the Panthers be without him?
Oswego has him, and Cecola's put the program in rarefied air. The senior left-hander turned in another sparkling pitching performance Thursday, taking a no-hitter into the fifth inning and striking out seven over six strong innings.
[ Photos: Oswego vs. Downers Grove South ]
The 10th-seeded Panthers hung on to beat sixth-seeded Downers Grove South 3-2 in the Class 4A Romeoville Sectional semifinal.
Oswego (19-13), in its first sectional final since 2009, when it won its only sectional title, advanced to face Plainfield North in an all-Southwest Prairie Conference final Saturday morning.
"It means a lot to us," said Cecola, who allowed one run on three hits and three walks in a 108-pitch effort. "Coming into the season we knew we had potential, but nobody really looked at us as a sectional team. Right now it feels great to finally make it here."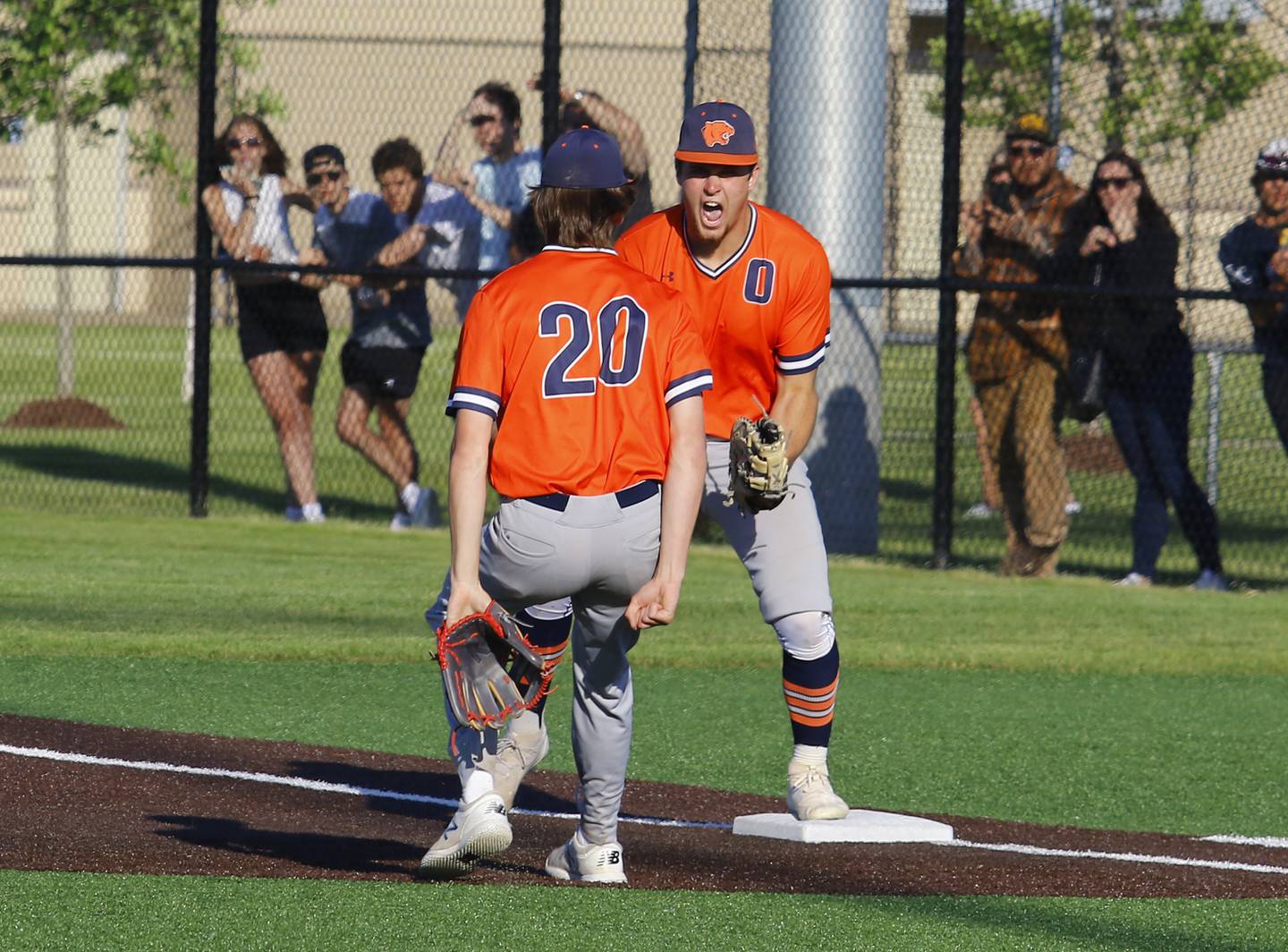 Cecola was a spot starter last season for Oswego's conference champion, and also worked out of the bullpen. The Illinois-Springfield recruit cleaned up his mechanics, claimed the mantle of Oswego's ace and has run with it.
Cecola struck out 12 in a win over Plainfield North in April, and threw a complete-game shutout to beat Waubonsie Valley in the regional semifinal. On the year, he's 5-2 with a 2.21 earned run average with 73 strikeouts over 52 innings.
"He sets the tone for the entire team," Oswego coach Joe Giarrante said. "He is really fun to watch and crafty. We knew if he could dominate a little we could make some runs. He's proved what we thought he can be. People should recognize him as one of the best pitchers in the area."
Downers Grove South (17-12), which trailed 3-1 to the bottom of the seventh, made Cecola and the Panthers sweat with a late rally.
Anthony Titone drew a leadoff walk from Oswego reliever Eddie Scaccia, and with one out pinch hitter Joe Portell singled to put runners at the corners. Jalen House just missed a game-winning homer with a deep fly to the warning track and Will Potter singled in Titone to draw the Mustangs within one, but Scaccia came back to retire Richie Sperando on a comebacker to end it.
"We gave ourselves a chance. Second and third with a senior up," Downers Grove South coach Darren Orel said. "They earned it. They were the better team today."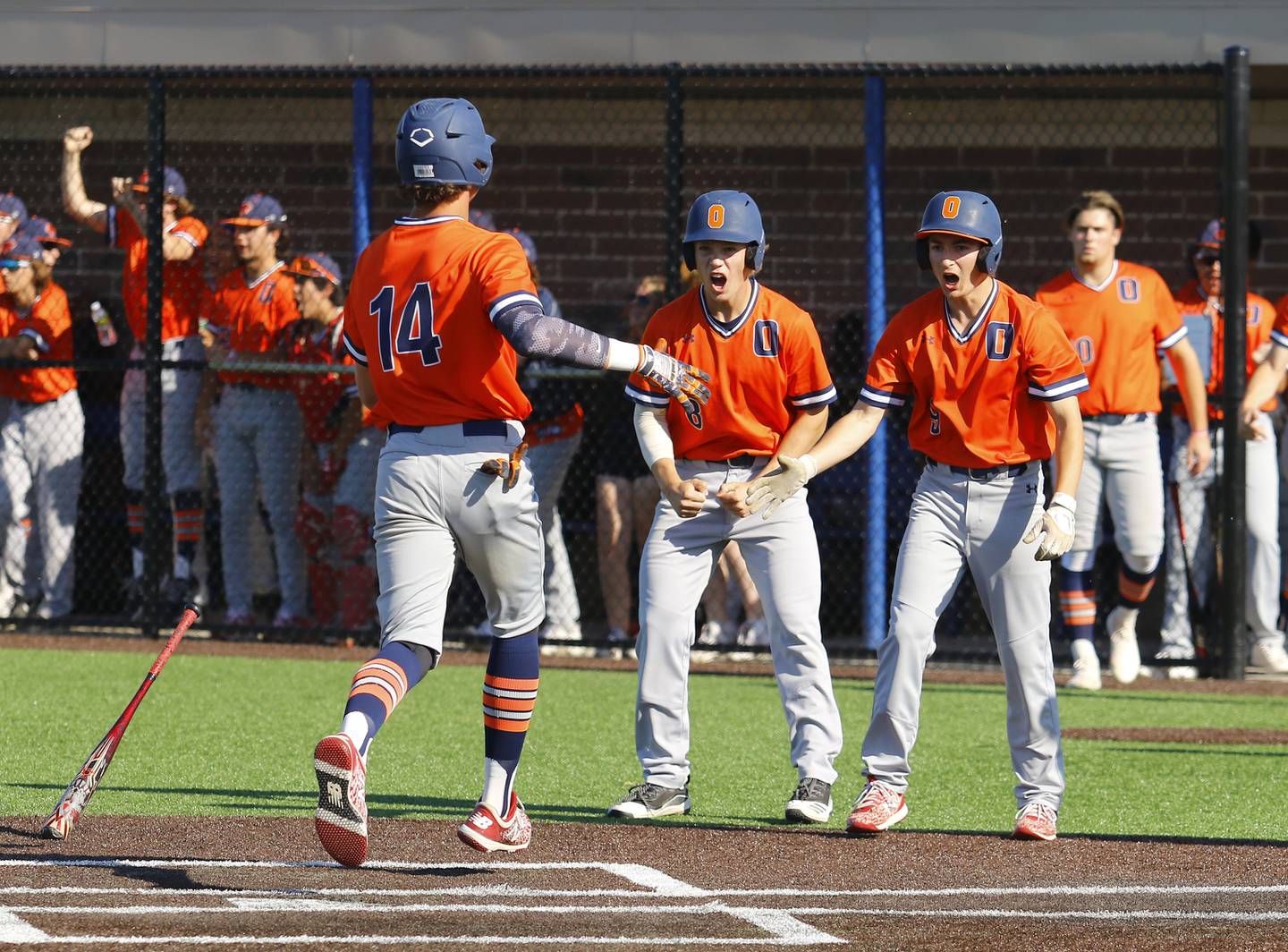 Oswego didn't do much off Downers Grove South lefty starter Lucas Costello, and had just four hits for the game. But the Panthers capitalized on what was given them.
Leadoff hitter Joel Johnson, who reached base four times, reached on a throwing error to start the Oswego third in a scoreless game. Xavier recruit Tyler Stack punched a single to right, and took second with Johnson going to third on the play.
Trey Hernandez walked on a full count to load the bases, but Costello came back to strike out Cade Duffin on a nine-pitch at bat.
But Troy Vosburgh jumped on a first-pitch fastball, singling to shallow left. Downers Grove South's left fielder unsuccessfully tried for a diving catch, and the bases cleared for a 3-0 Oswego lead.
"I had fouled off a bunch of pitches my at bat before. I was thinking why not put the ball in play on the first pitch," said Vosburgh, who had struck out on a seven-pitch at bat in the first. "Let's do something important here. Really excited about it."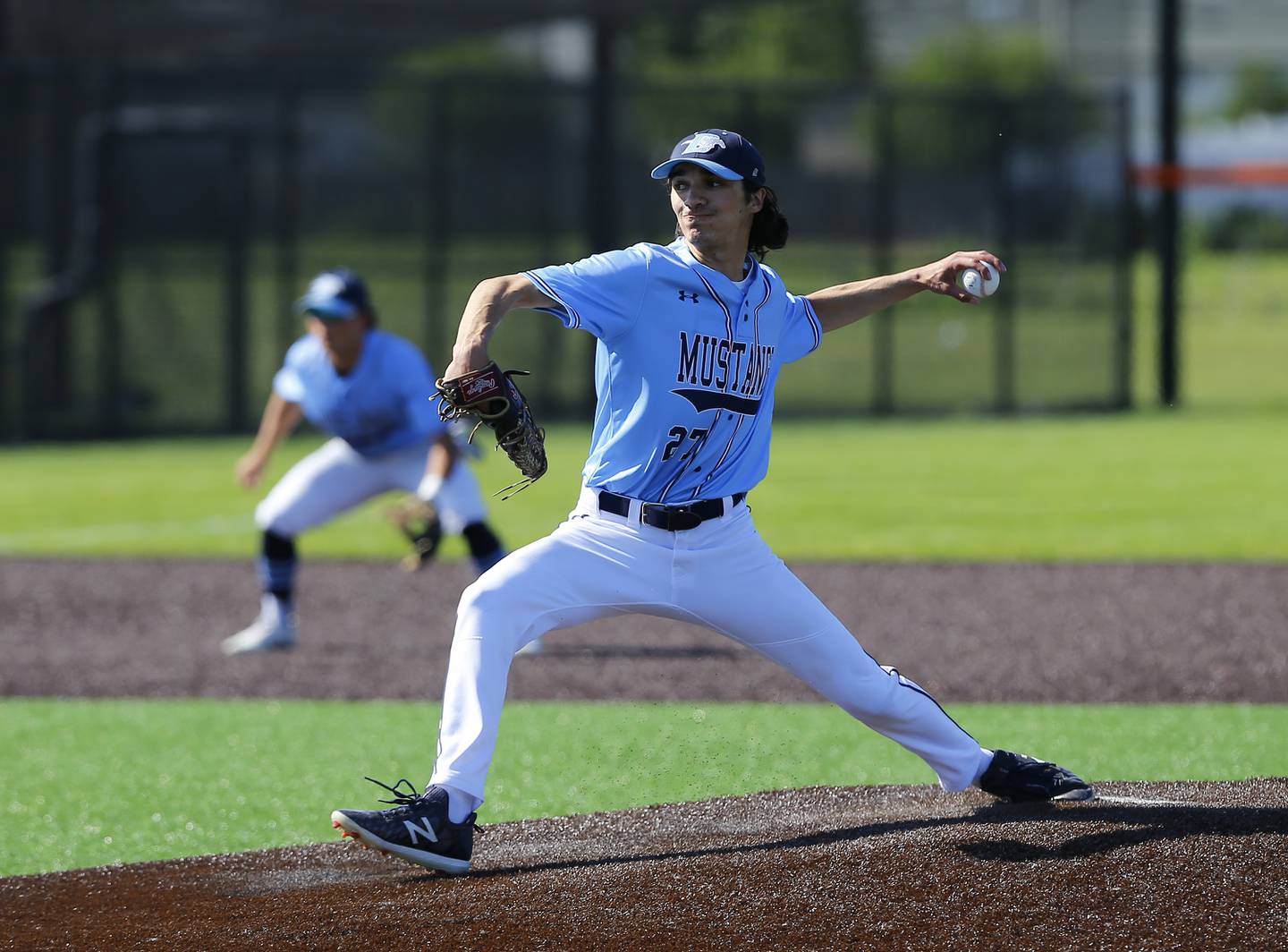 Orel regretted his pitch selection.
"Wish I had that pitch back, first pitch fastball," he said. "Previous at bat he had fouled pitches off and been late. I thought get ahead, kinda grooved it, he put a great swing on it."
Cecola was finally touched for a run in the fifth, Ben Dziedzic's RBI double, but retired the next two batters to maintain the lead. Working the inside and outside corners, he avoided pitches in the center of the zone.
"That all starts with Coach G," Cecola said. "The scouting report, we know they can do damage. That one hit I missed my spot but the rest of the game I hit my spots and me and Stack were on the same page the entire game."
Costello, the hard-luck loser, struck out eight over five innings, allowing just three hits.
"He gave us a chance," Orel said. "He's a competitor. He's not flashy, he's not going to wow you but he just competes. He's done it the last two years."