OSWEGO – DeVon Oregon posed for pictures with a plaque awarded to the player of Friday's game – but he'll be the first to say the name of Oswego East's game doesn't start with scoring.
"We really take pride in our defense at Oswego East," said Oregon, the Wolves' senior guard. "If we hold a team under 50 points, that's a win in our book."
The Wolves more than held up that end of the bargain.
Oswego East limited Neuqua Valley to just three second-half field goals to pull away from a three-point halftime lead. Oregon scored a game-high 19 points, and the Wolves went on to a 53-33 win in the championship game of the Hoops for Healing Tournament at Oswego High School.
Oregon scored 14 of his 19 in the first half, helping Oswego East (4-0) build a 14-point lead. Neuqua Valley (2-2), though, erased almost all of that with an 11-0 run to end the half capped off by Mark Mennecke's 3-pointer in the final seconds that made it 27-24.
But the Wolves quickly turned things around, led by their defense. Neuqua Valley shot just 24.4% (11-for-45) for the game and turned the ball over 17 times.
"It was our defense," Oregon said. "We came out in the second half knowing that they were on an 11-0 run to end the half so we turned up our defense a little which led to our offense and getting baskets."
Patrick Robinson added 10 points and three assists and Mekhi Lowery eight points, all in the second half, and seven rebounds for Oswego East. Cole Vonnahme led Neuqua with 10 points.
The Wildcats had averaged a tick under 60 points over their first three games, and had the margin at a manageable amount with their flurry to end the first half. But the bottom fell out offensively in a 3-for-18 second half.
"Three baskets in the second half. I've never heard of that in a high school game," Neuqua coach Todd Sutton said. "We had scored 63 on DeKalb [Wednesday], you're doing alright if you do that."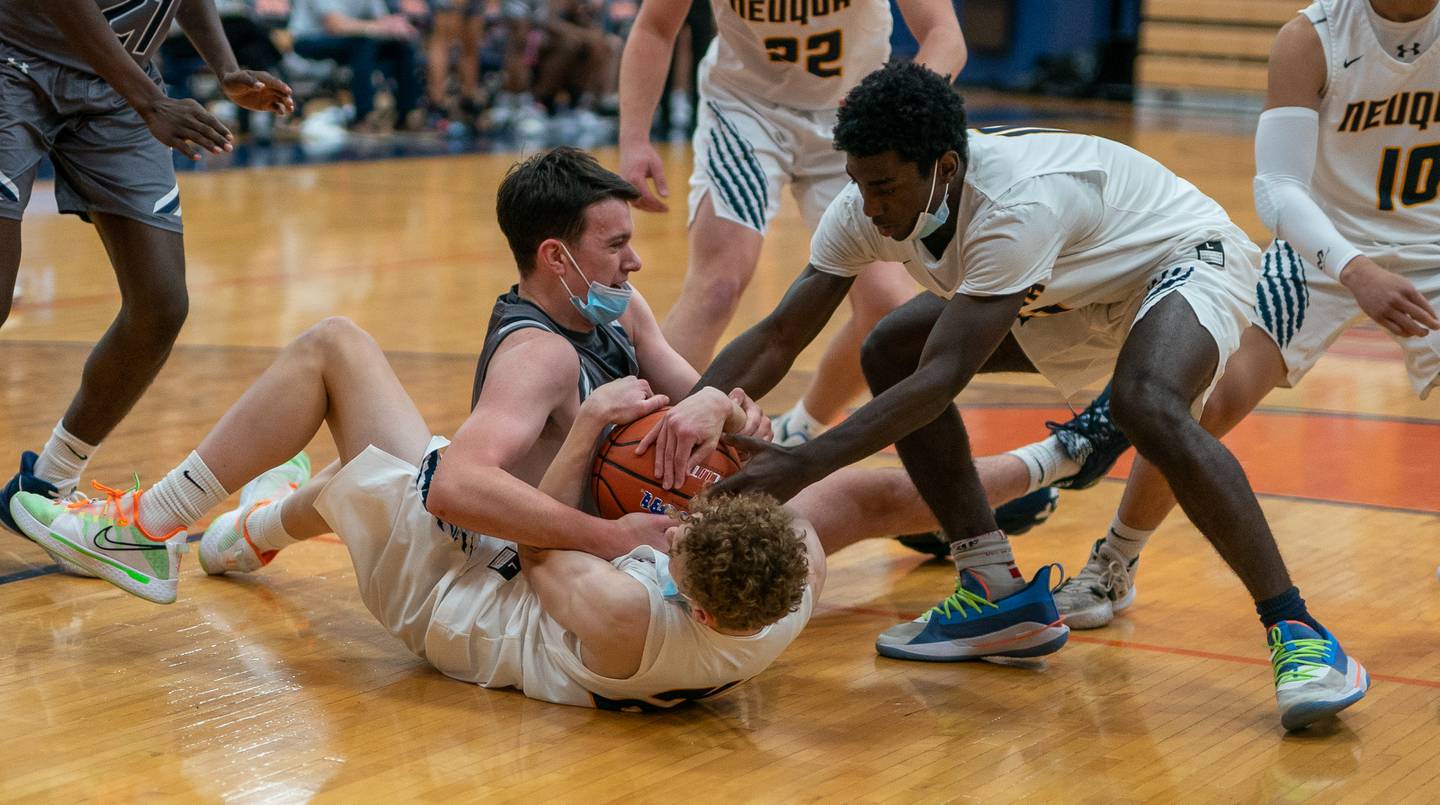 Oswego East has had some very good teams in recent years that could basically outscore opponents with superior talent. That doesn't appear to be this group's identity.
The Wolves' commitment to defense showed early in the game Friday when Lowery and Darren Oregon blocked shots on consecutive possessions. That carried over into a smothering second half effort.
"We talk about being connected at the defensive end. It wasn't perfect tonight but it was pretty good," Oswego East coach Ryan Velazquez said. "Really didn't end the second quarter the way we wanted so we had to regroup at halftime and say let's get back to what we do which is take every possession at a time and our defense will catapult us."
Oregon was the beneficiary of that defense early, twice scoring baskets in transition. He later hit a tough contested runner through contact and curled off a screen for a 3-pointer.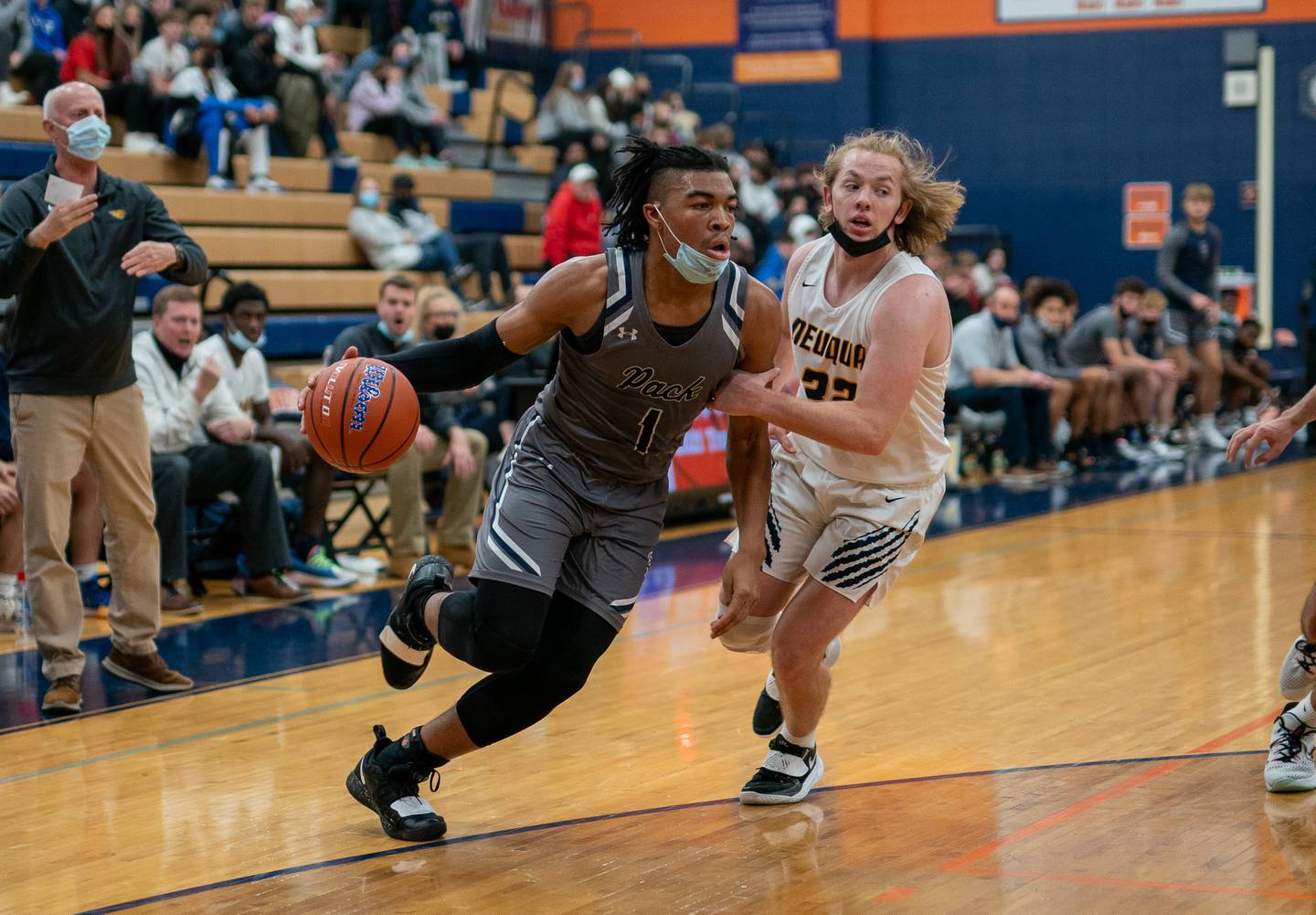 No matter what he does, Oregon always seem to score within the scope of the offense and rarely forces the action.
"DeVon has a good feel for the game," Velazquez said. "I wouldn't say he presses too much. He just lets it happen. He's all about the team. We got 15 guys that are seeing it's all about the team, not about me. That goes a long way toward being successful on the basketball court."
Neuqua was still within striking distance midway through the third quarter, trailing 32-27 after two Vonnahme free throws. Oswego East, from there, all but put the game away with a 10-0 run. Lowery followed a miss, and Joey Patti came off the bench to deliver slick passes for a Ryan Johnson layup and Lowery dunk.
Jayden Dean added six points for Neuqua, which was further hurt by 9-for-17 shooting from the free throw line.
"We just got our brains beat in," Sutton said. "We have to start all over. Back to the basics, defense and rebound."