YORKVILLE – After Thursday's heartbreaking loss in overtime to West Aurora left Yorkville winless after seven games, the Foxes had to wonder what more they needed to do to win a game.
Wonder no more.
On Saturday afternoon things were going so well for the Foxes that they were able to turn on the running clock for the second half, rolling over Plano, 60-17.
Yorkville (1-7) has been playing better than its record would indicate but victories had remained elusive prior to Saturday's rout which saw the Foxes score the game's first 17 points.
[ Photos: Plano vs. Yorkville girls basketball ]
"We knew we've been struggling, but we've been playing really good competition," Yorkville senior Kenzie Phillips said. "We've been playing decent, but we needed a win. Everyone scored; everyone got good minutes. It was a lot of fun to play and to watch."
Plano (1-7) succumbed to the pressure of the Foxes, falling behind 33-6 at the half.
"Something we've been focusing on, especially this last week, is trying to get the defense going," Yorkville coach Kim Wensits said. "Defense is what's going to win us our games. We're not going to outscore teams. We don't have the firepower to do that, but if we can play solid defense and pressure teams into turnovers then we don't have to work as hard on offense."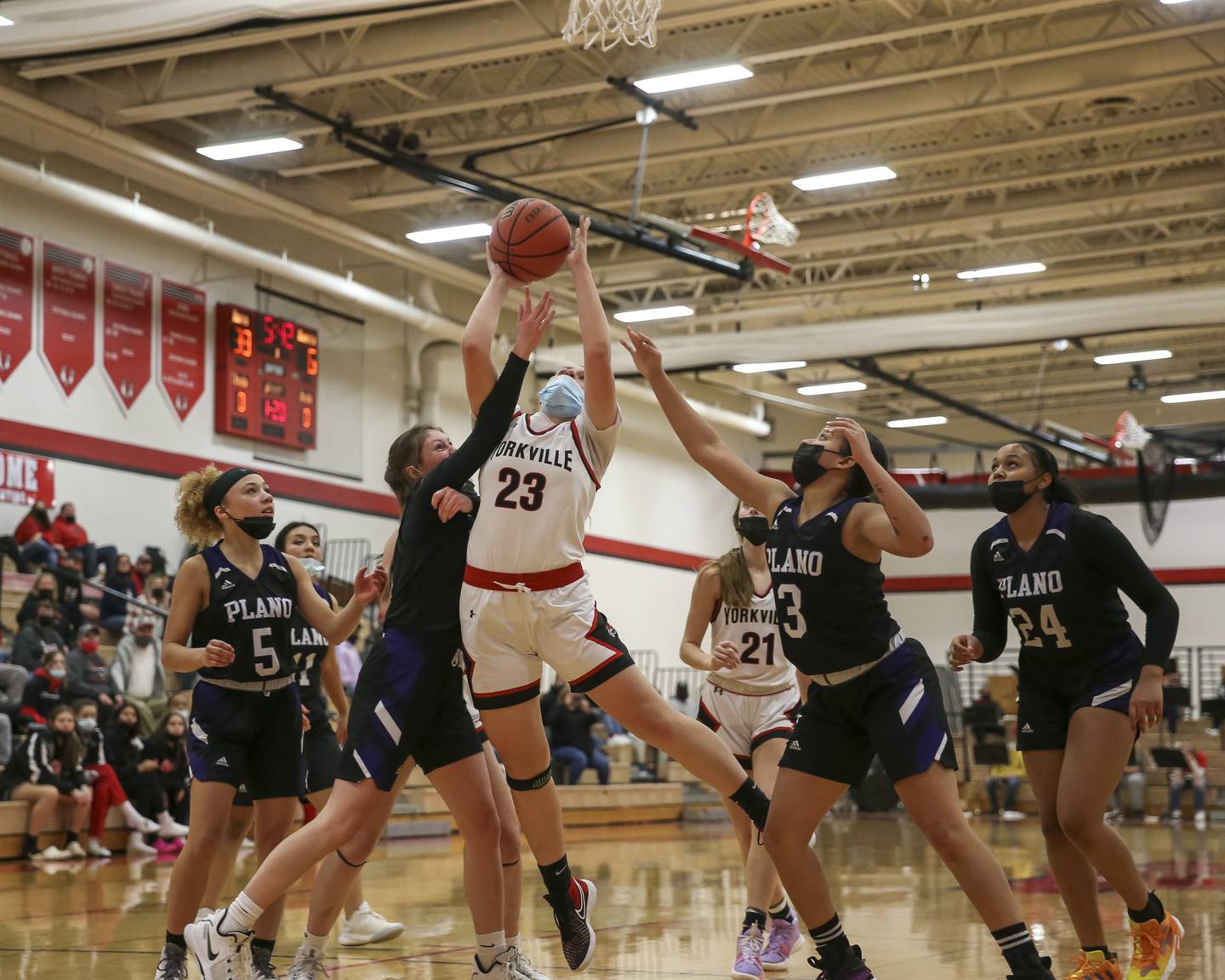 Alex Stewart led the Foxes with 16 points while Courtney Morse contributed 13, Avan Hendershott had nine and Phillips scored eight. The Foxes knocked down six three-pointers with all coming from a different player while Itzel Benitez had Plano's only three-pointer.
"We needed this and we came in here knowing we could do it and everything all kind of came together," Morse said. "It's been frustrating because we know we can do it, and it hadn't gone our way yet, but tonight it felt good."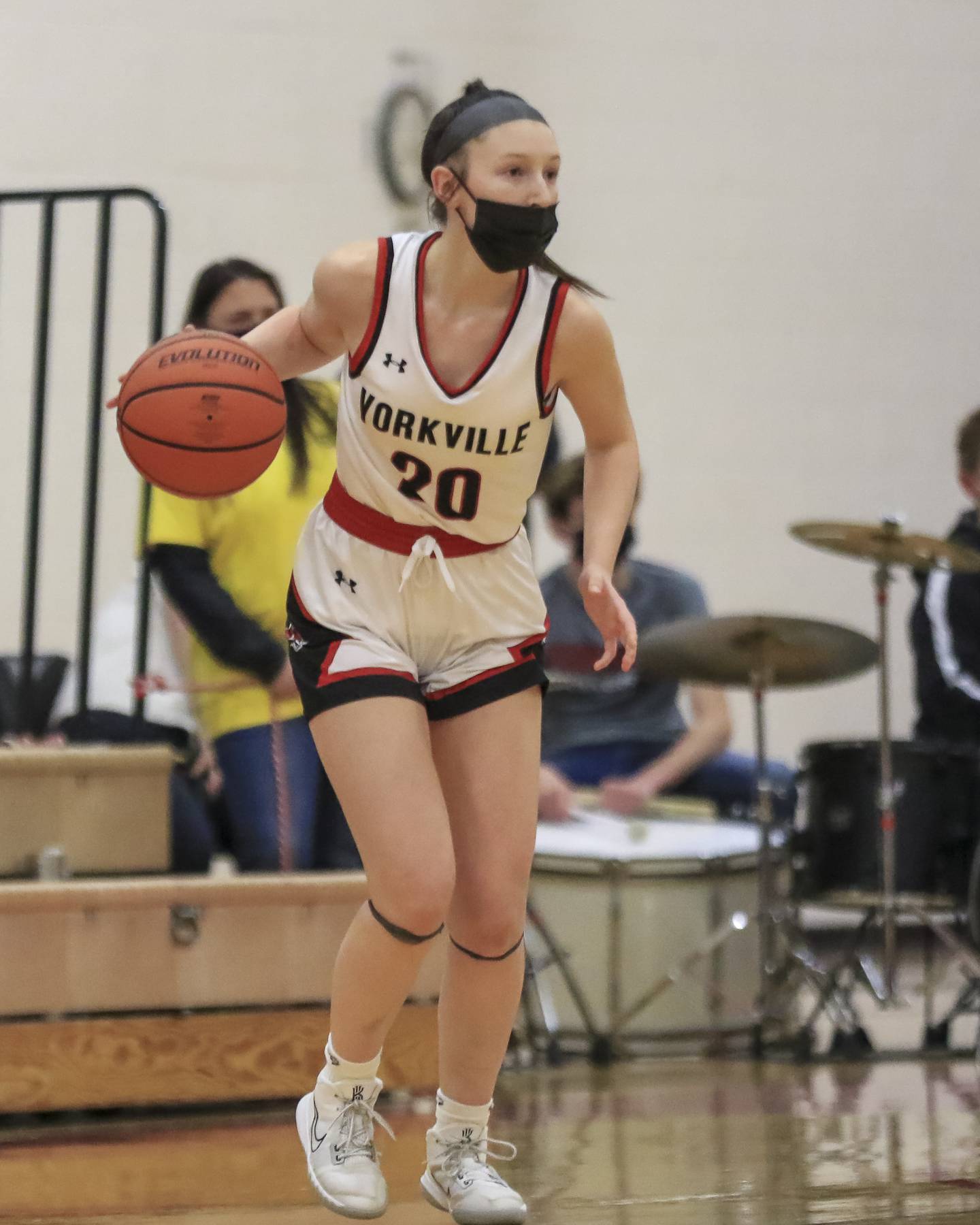 In addition to the OT loss to the Blackhawks a couple days ago, the Foxes have been on the wrong end of 48-46 and 45-40 games to Maine West and Wheaton Warrenville South so they have been competitive and close.
"It's been a challenge because we've had some really good games and Thursday was so tough for us," Wensits said. "It was such a great game. We thought we had the victory and then we didn't and the fact that they didn't show any 'poor me, poor us, we're not good,' there hasn't been any mentality like that. They've played like they've won four or five games so I've been very pleased with the mental side of how they've done so far."
Mikayla Walls led the Reapers with eight points.