As the new police chief of the Oswego Police Department, Jason Bastin wants the department to continue to maintain a strong relationship with the community.
"You just have to make sure that you are doing everything you can on a daily basis to constantly be building those bonds," Bastin said. "We need to make sure that we are having positive interactions with the public…It's just always making sure you're keeping yourself open and responding to the needs and concerns of our citizens."
Bastin was sworn in as the new police chief after Oswego village trustees unanimously approved his appointment at their Sept. 19 Village Board meeting. He had served as interim chief since the retirement of former Police Chief Jeff Burgner on June 13.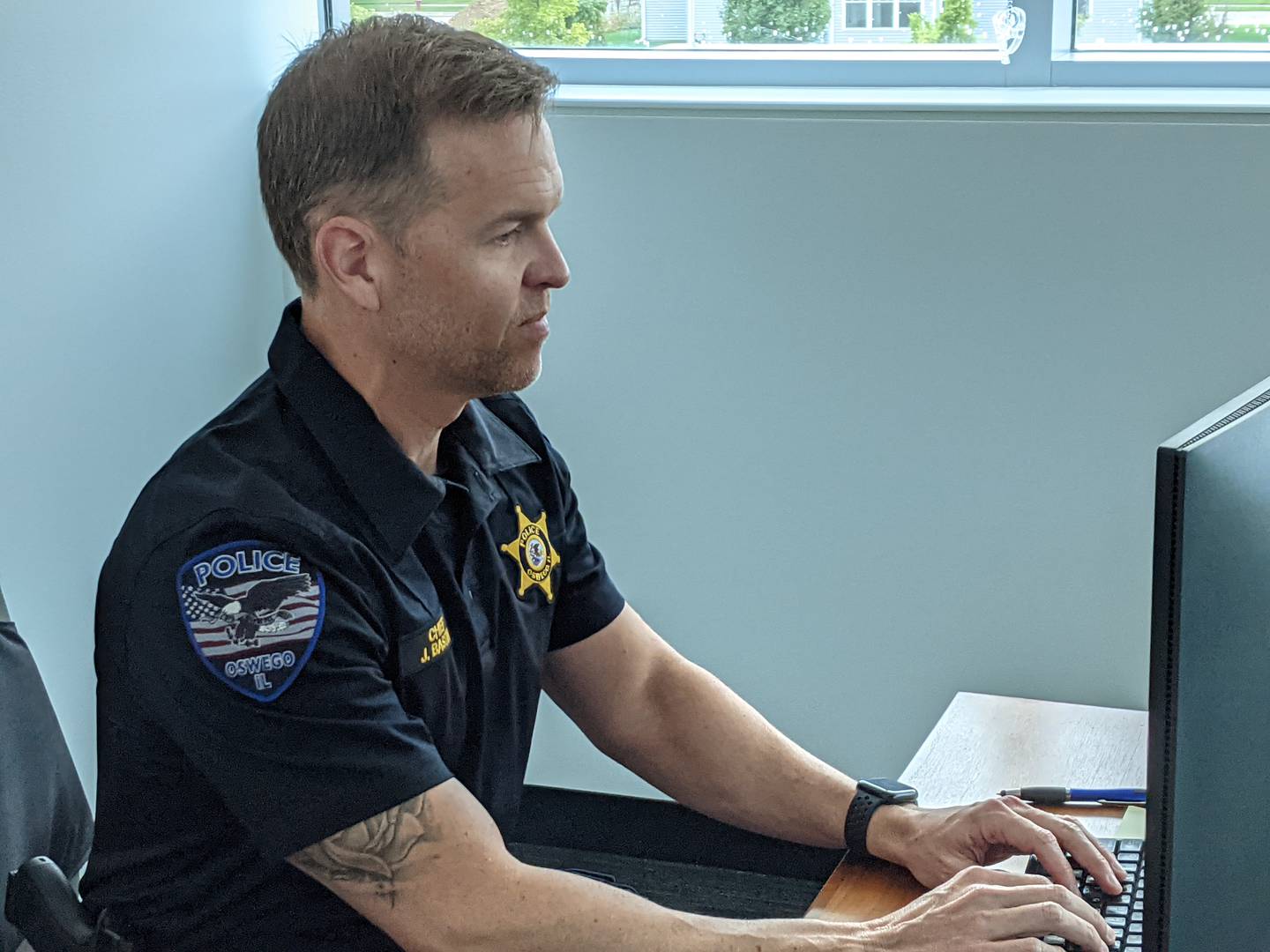 Following his retirement, Burgner was named as the new inspector general of Kendall County. Bastin started with the Oswego Police Department in 2005 as a patrol officer and has worked his way through the ranks.
He had previously worked for the Winfield Police Department for about two years before starting with the Oswego Police Department.
"I had some people I knew that worked here and everything they described was exactly what I was looking for – a very progressive department with a lot of room for growth," Bastin said.
Before becoming a police officer, Bastin enlisted in the Navy while he was still in high school. In doing so, he followed in the footsteps of his dad and other family members who also joined the military.
"The reason I wanted to become a police officer was that I wanted to get back into a profession with an idea of service," he said. "All cops want to know the job they do means something."
At 54 officers, the department is now fully staffed. Bastin knows however, that more people will be retiring from the department in the next few years.
"We're really looking at making sure that we are set up in the future to handle these recruitment and retention issues," he said. "One of the first things we're doing is looking at what is the culture inside our department and how we can improve upon that and make it the best possible place to work."
He is proud of the training that the department does.
"We probably have one of the most robust and intense training programs in the state," Bastin said. "Last year, we logged over 8,000 training hours for our officers. I think it's probably been 15 years now where we have a eight-hour training day every month and we send officers out to a lot of training sessions as well."
The department also focuses on officer wellness.
"He has a focused vision for our police department," Oswego Village Administrator Dan Di Santo said in talking about Bastin. "He has the support of the men and women in our police department and he is highly motivated to succeed."