Yorkville resident Wally Werderich has accomplished his dream of paddling the entire length of the Mississippi River – and he did so in record time.
Werderich and his three teammates unofficially set a new record – 16 days, 20 hours and 16 minutes. The previous record – set in 2021 – was 17 days, 19 hours and 46 minutes.
Guinness Book of World Records officials still have to certify the new record. Early Saturday morning, May 27, they finished their 2,296-mile journey where the Mississippi River meets the Gulf of Mexico in Louisiana.
"I felt a huge amount of relief that we were able to get done with it in record time and then not only that, get done with it without having any catastrophic situations," Werderich said in describing how he felt upon completing the journey. "Not only were there no catastrophic situations, we had a really, really good run. We really didn't have any obstacles."
"We would go to places and there would literally be 100 people at a town on the river watching us and cheering us on. It was very humbling and it was very empowering at the same time."

—  Wally Werderich
Their team leader – Scott Miller of Minneapolis – fell just short in 2021 of breaking the record because of adverse weather conditions. His team was trying to break the record two weeks after it was set.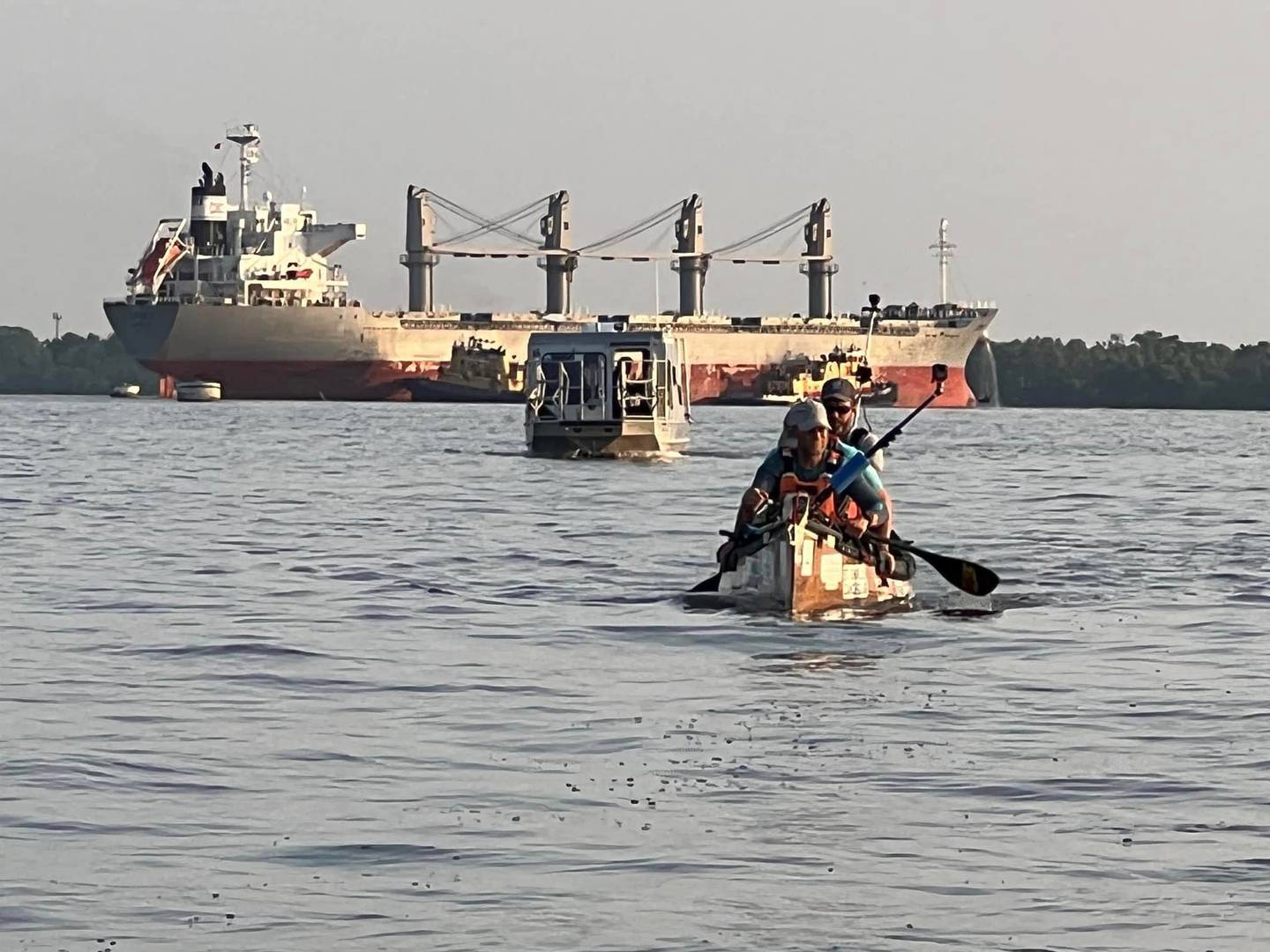 Werderich and his teammates started the trip at 6 a.m. May 10 at the Mississippi headwaters at Itasca State Park in northern Minnesota. The constant paddling did take a physical toll on him, most notably in creating blisters on his hands.
"The blisters would eventually turn into calluses," he said. "My hands are all calloused up really good."
Werderich admitted it has been hard for him to get used to not having a paddle in his hands.
"I've gotten up almost every night in the middle of the night thinking that I've got to get up and get ready to paddle," he said. "The other night, I not only got up, but I looked down and I had to assure myself I wasn't stepping in water when I got out of bed to go to the bathroom."
The 50-year-old Werderich, who previously served on the Yorkville City Council, learned to canoe through the Boy Scouts when he was seven-years- old. He is an active member of the St. Charles Canoe Club.
For Werderich, the trip across the entire length of the entire Mississippi River truly was an adventure. And he appreciated all the support the team received along the way.
"We would go to places and there would literally be 100 people at a town on the river watching us and cheering us on," he said. "It was very humbling and it was very empowering at the same time."