PLAINFIELD – Drew Czarnik needed to hit a number of good shots to put up the score he did on the back nine Wednesday.
A little luck never hurt, either.
On the 398-yard par 4 14th hole, the Plainfield North senior snaphooked his drive into the trees. It bounced out, and Czarnik was able to chip in for par.
"I kind of got a couple lucky breaks," Czarnik said. "I had a lot of stuff going my way, but it was good."
Czarnik was definitely very good. He birdied five holes on the closing nine to shoot a 3-under par 69 for a nine-shot win. Czarnik led five Plainfield North golfers in the top 10 as the Tigers took the team championship of the Class 3A Plainfield Central Regional at Wedgewood Golf Course.
Plainfield North (312), coming off a Southwest Prairie Conference championship, moves on to Monday's sectional at Blackberry Oaks, as does Oswego East (333) and Oswego (335).
"I think it's only our second regional as a team," Czarnik said. "It's cool to be a part of it, and glad we're moving on. Hopefully, we can do the same at sectionals."
Czarnik, part of a three-way tie for low score at conference, made the turn Wednesday one shot back of Oswego's Brady Monahan before sizzling down the stretch. On the 424-yard 16th, he drove the green with.a 4 iron and made birdie.
"Things were definitely going my way for sure," Czarnik said.
Plainfield North teammate Tanner Daugherty shot a 78 to tie Oswego East's Connor Banks for second place. Ryan Nelson posted an 82 and Casey Sanborn and Evan Czarnik an 83 for the Tigers, who also won a regional in 2020.
"I had a good start, struggled at the end, but our team played great. That's all I'm concerned about," Daugherty said. "It's great for the school. I was part of the first regional team. It's great to get another one under our belt."
Oswego East, which last season won its first regional championship in program history, is headed back to sectionals with almost an entirely new group. Banks, medalist at conference, led the way. Andy Lewis and Logan Hong both shot an 83 and Eric Lewis and Ethan Gustafson an 89 for the Wolves.
"Feels good, worked pretty hard for this," said Banks, Oswego East's JV No. 1 last year.
Bundled up for the cool conditions Wednesday, Banks made the turn at 6-over. But he played the last six holes at 1-under.
"My swing felt good on the front, I was just not turning bogeys into pars," Banks said. "I knew I was going to do good if I just kept my head in it and I did."
Monahan came out on fire for Oswego, posting a 1-over par on the front nine to take the lead at the turn. On the fifth hole he made an errant tee shot but found a way to chip it in for birdie.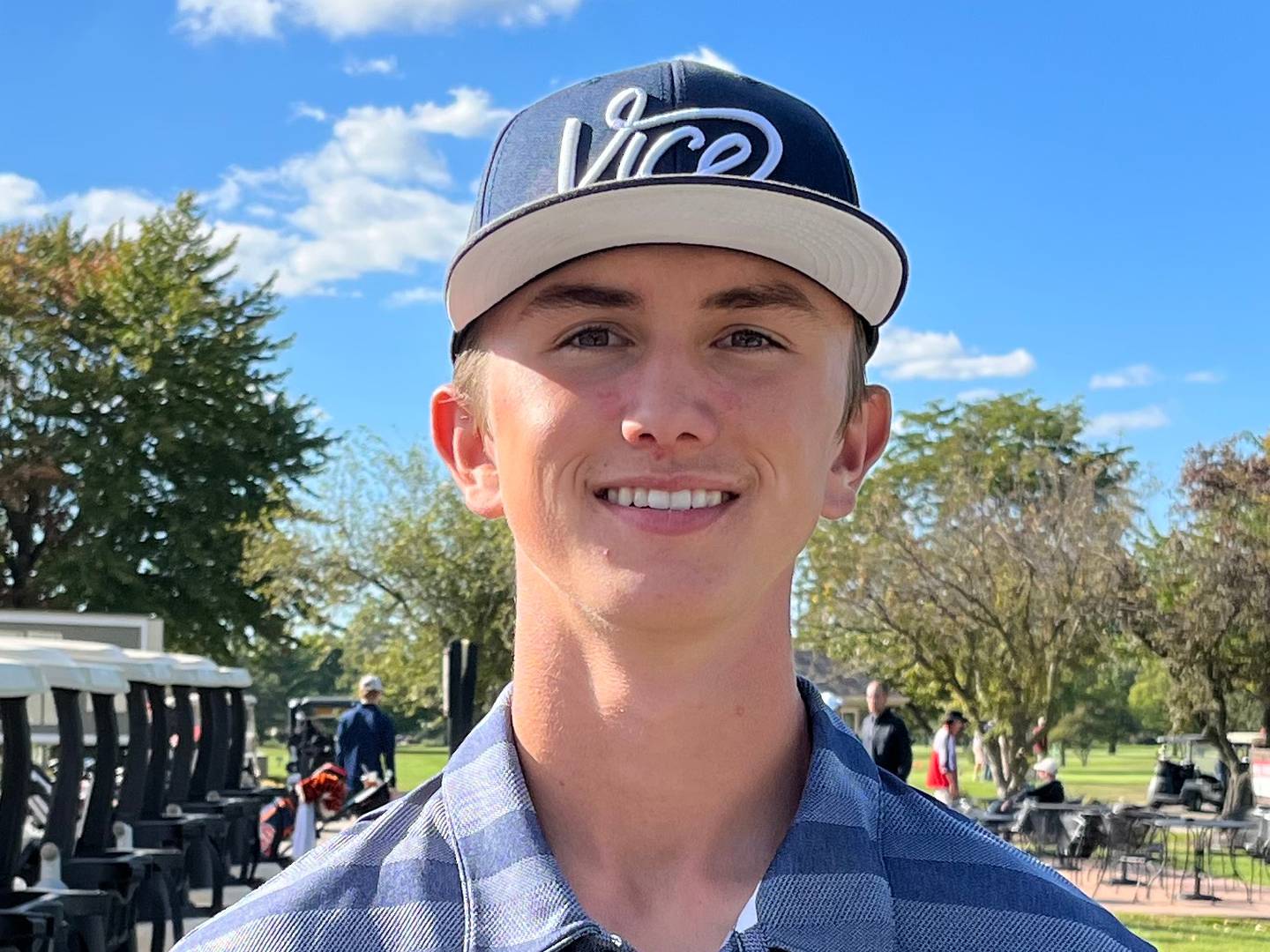 "That kick-started the front nine and really motivated me," Monahan said. "I think it all just came together with a little bit of luck. The irons were going straight. I wanted to go low on the back nine, which kind of got in my head, but I found a way to grind through and figure it out."
It's been quite a rise as a golfer for Monahan, who only took up the sport two years ago.
"Junior year was my first year, I did some lessons with the team over the winter and really found a passion for golf," Monahan said. "I love putting in the work and the time. I spent countless hours. The work is paying off now."
Ty Ahrens shot an 83, Michael Holmstrom an 84 and Jack Wolcott and Matthew Matile an 89 for Oswego.
Advancing as individuals were Plainfield Central's Nolan O'Brien (82), Plainfield South's Aiden O'Sullivan (84), Plainfield East's Griffin Mailhiot and Josh Winterroth (84), Plainfield Central's Ethan Stremp (85), Yorkville's Aidan Matson (86), Plainfield East's Brent Cudal (86), Plainfield Central's Gavin Eddy (86), Yorkville's Justin Goebel (86) and Plainfield South's Jonah Powell (87).