Oswego Police Officer Frank Sterioti took the oath of the office for his promotion to sergeant at a village board meeting March 15.
Sterioti was sworn in by Village President Troy Parlier alongside Police Chief Jeff Burgner.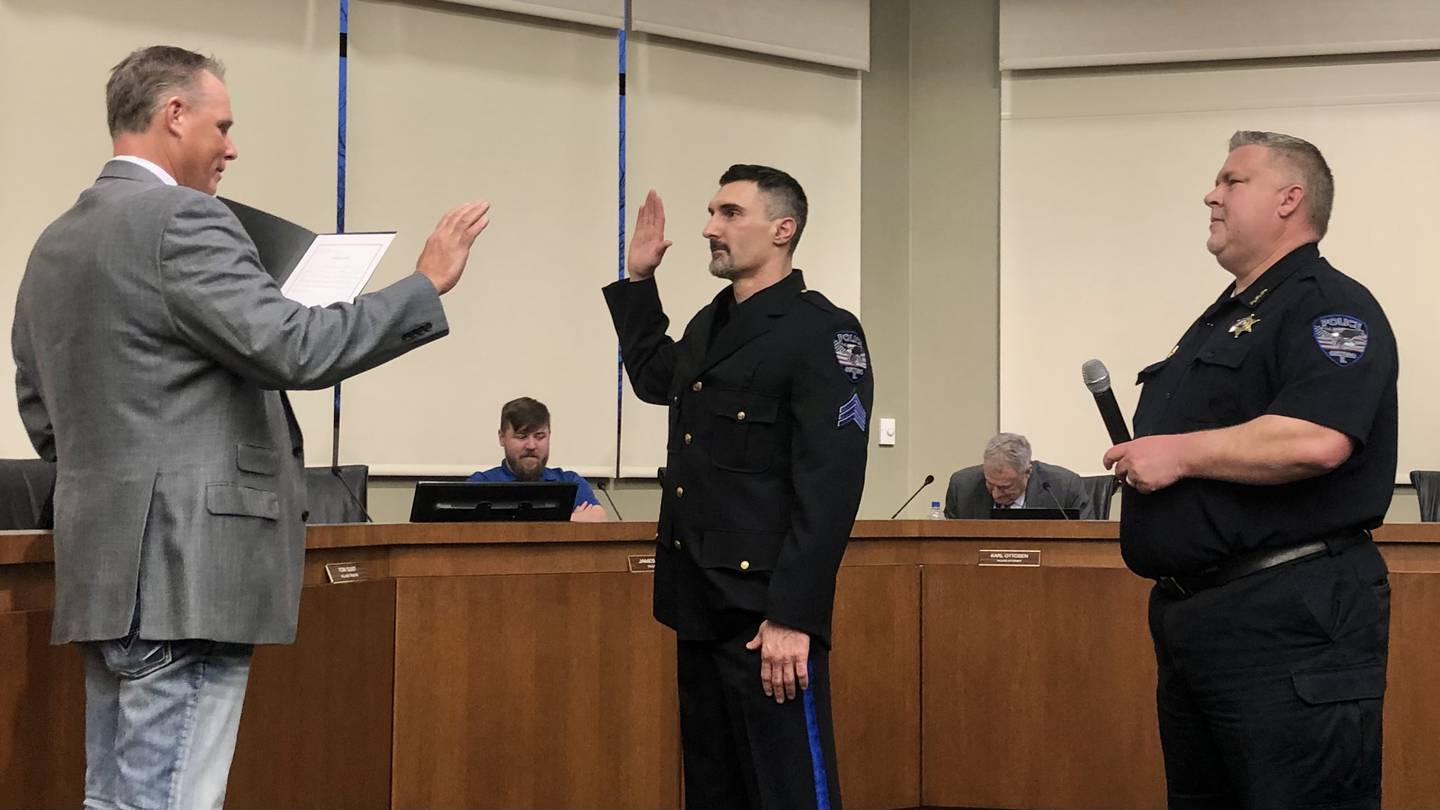 He was joined by his wife and two children, as well as a large crowd of friends and fellow officers at Village Hall.
Sterioti grew up in Yorkville, graduating from Yorkville High School and then went on to earn a degree in finance at Northern Illinois University.
He joined the Oswego Police Department in 2011, serving as a patrol officer. In 2013 he joined the Special Response Team, which Burgner described as similar to a SWAT team.
Burgner said Sterioti has been known known to tutor other Oswego officers and officers in other departments who were training to join the SRT.
In 2015 he was the first officer from Oswego to join the criminal intelligence team, which was a new branch of the drug task force, focused on gangs, guns and drugs.
Sterioti's work in the drug task force led him to work for the Drug Enforcement Administration, which took him on assignments across the country. Burgner said he had a lot of success with the DEA on several teams.
In 2021, Sterioti returned to the Oswego Police Department in preparation for his promotion to sergeant.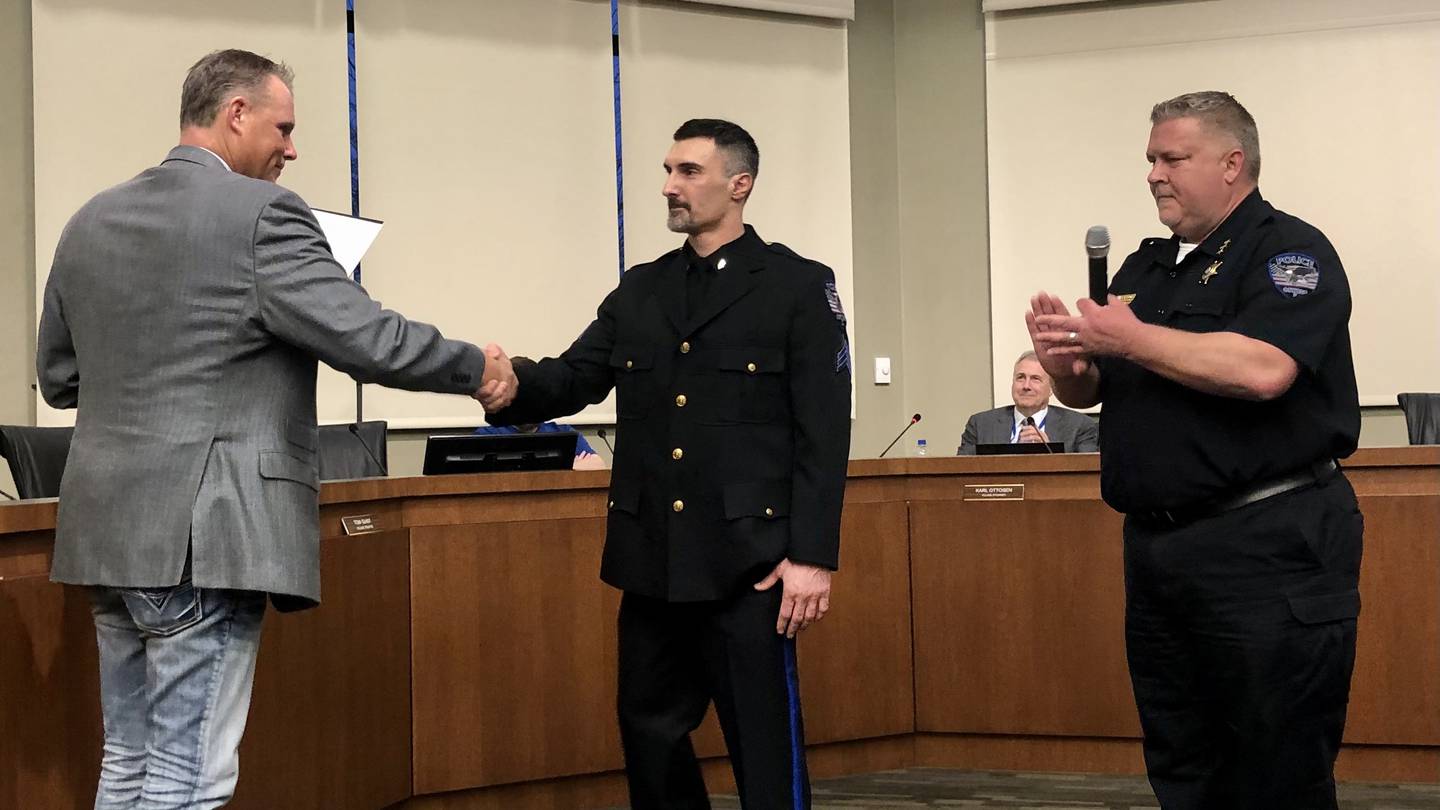 Burgner said that he asked Sterioti when he was still a patrol officer what he wanted to become in the department. Sterioti said he wanted to be the chief of police.
Burgner said Sterioti is well on his way to doing that and that he looks forward to seeing him get sworn into that role someday.