Daniel Ponczek did not come from a family of educators, he did not do well academically in high school, and he certainly didn't like math.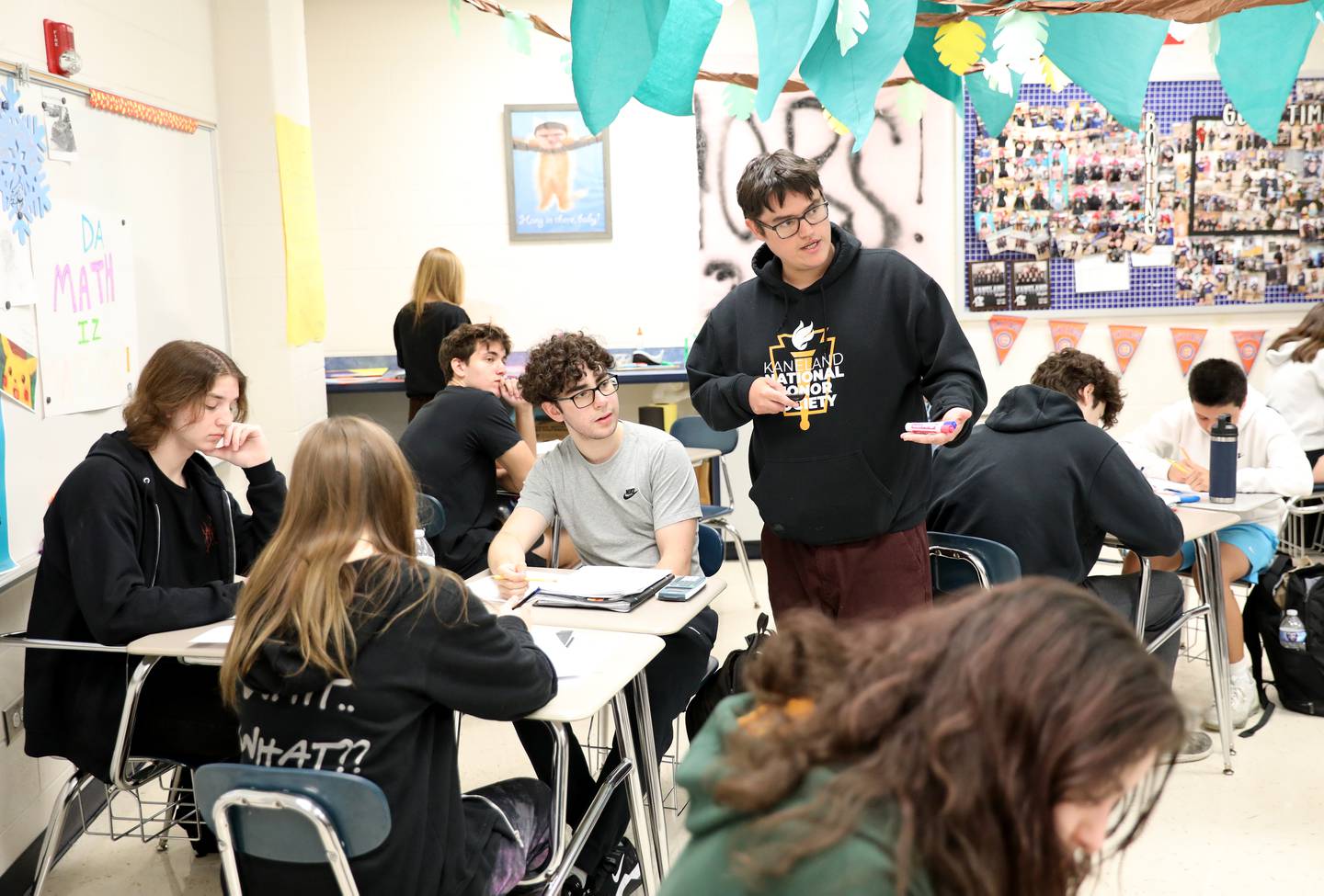 Today, he's as passionate about math as he is about helping his students, and others have taken note. The Kaneland High School math teacher was nominated for an Educator of the Year award from the Kane County Regional Office of Education.
"I think what he offers as a math teacher is that he does a really good job of teaching really difficult content while getting to know each kid," Kaneland High School Principal James Horne said. "He does a fantastic job of collecting data on how kids are doing, how they're performing, if they're meeting or exceeding and he uses that information. He makes very informed decisions when he goes to write lesson plans with a good read on his students, and the kids like him."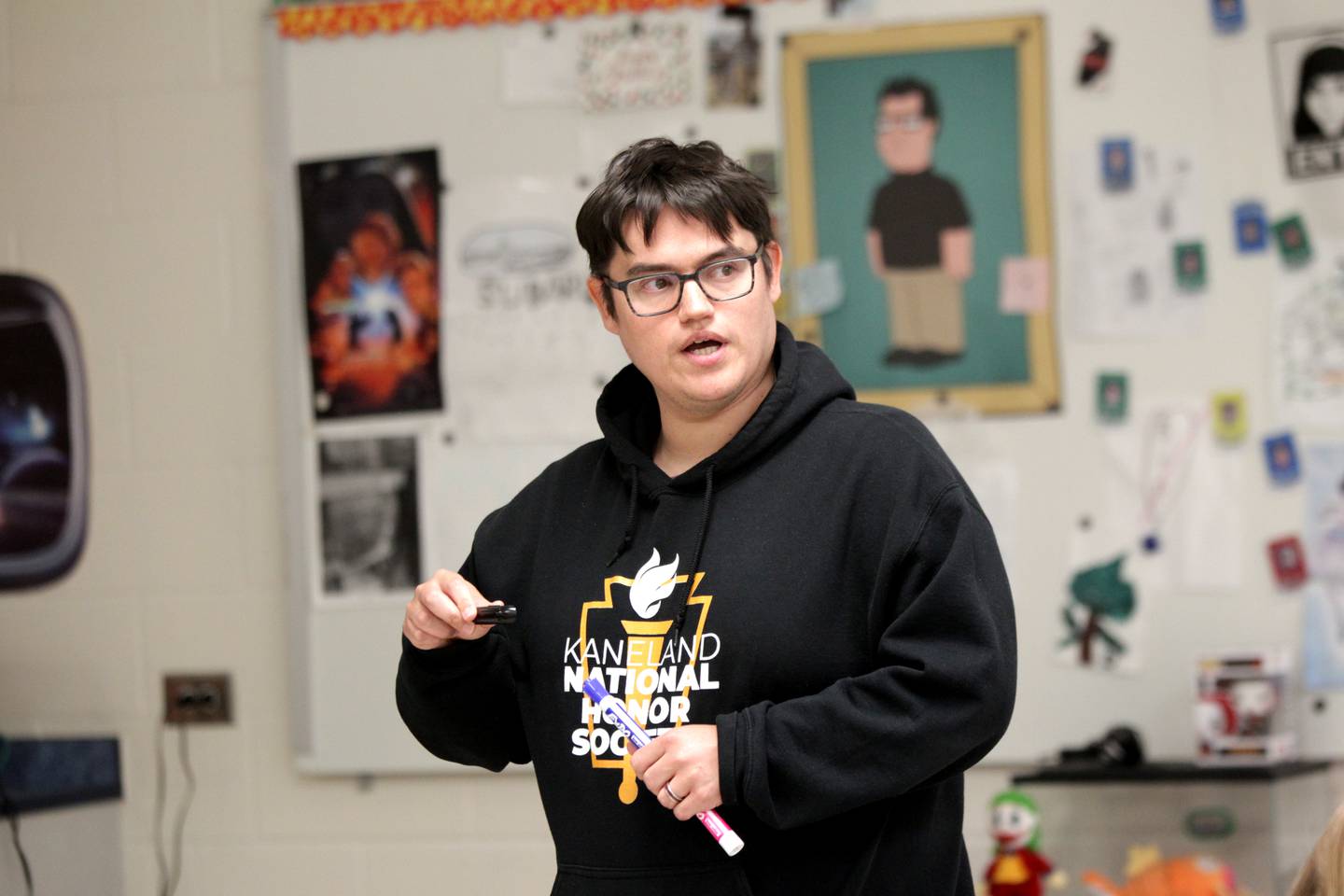 Like isn't a strong enough word to describe Ponczek's feelings toward teaching today.
"At [Northern Illinois University] I decided to become a teacher, which I never thought I would be," he said. "Now I can't imagine my life any other way. I love this job. I love helping individuals like me, and on the flip end, I love helping those who already have their goals defined, so let's get you there."
Fascinated by the human brain, Ponczek first aspired to become a neurosurgeon, but acknowledged he didn't possess the study habits necessary for that type of education.
"I kind of took a step back and reflected about what I wanted to do," he said. "I talked to my family and they said to get your associate degree and maybe you'll find your passion. I went back to school and really had no idea what I wanted to do."
He figured it all out where he least expected it - during a math course in community college.
"A teacher saw something in me and said to raise the bar on yourself," he said. "It was the first time I felt like someone invested in me. I pushed myself more and the next thing I know math had become easier. I worked with some students in class and he pushed me to go be a tutor. At first I thought he was crazy about tutoring, but I fell in love with helping people."
Seeing others turn their struggles to success reminded Ponczek of his own journey.
"Once you have that aha moment from a student, it's such an awesome feeling," he said. "I continued to tutor and that's when I realized I could make the biggest impact by teaching high school or college, and everybody has got to go to high school."
In his eighth year at Kaneland, Mr. Ponz, as he's called by his students, inspires his kids to work together to learn.
"I'm trying to get students more involved in the learning by having them work together," he said. "In pods of three, I'll give them problems and let them do productive struggle and we'll come back and recap together. And then if any students are struggling, I'll reach out to them. We're always building connections and I have good rapport with every single kid that comes in."