Suicide bombers hit the U.S. embassy in Beirut, Lebanon, in April 1983. Six months later, almost 300 were killed in an attack at a U.S. Marines Corps barracks in Beirut.
Far away in Piety Hill outside Oglesby, a young Susan Gaull heard about the terrorist attacks and flew into a rage. Guall, a recent graduate of La Salle-Peru High School, wanted to help.
The desire to enlist began to percolate.
A year later, she went to the military recruiting station in La Salle. The officer on duty was a career Navy man, Senior Chief Robert Ankiewicz Sr.
"Navy Bob changed the course of my life," said Whitman, now a resident of North Carolina.
"There are only four fleet master chiefs in the Navy who advise the master chief petty officer of the Navy. Being selected as a fleet from a pool of 16 force master chiefs was humbling and an honor to serve at the highest level."

—  Susan "Suz" (Gaull) Whitman, U.S. Navy fleet master chief
Susan "Suz" (Gaull) Whitman, in turn, changed the course of Navy history. She retired from the U.S. Navy in 2018 as fleet master chief of the U.S. Pacific Fleet. She was the highest-ranking noncommissioned female officer in the Navy.
"The appointment came as a big surprise," Whitman said. "There are only four fleet master chiefs in the Navy who advise the master chief petty officer of the Navy. Being selected as a fleet from a pool of 16 force master chiefs was humbling and an honor to serve at the highest level."
The history-making appointment might have been a surprise, but a Navy career didn't come out of left field. She had cultivated a love of the sea during family trips near coastal Maine, where her mother, Pat, had grown up.
An appreciation for the Navy would be instilled back home, too. Each Sunday, there were family visits where she heard sea stories from her uncle Mike Gaull, a Marine who was at Iwo Jima when the iconic flag was raised, and from her father, Charlie Gaull, who served in the Navy aboard the USS Edesto.
Despite her fascination with the sea and service, there was mixed reaction on the home front when she announced her enlistment.
"Some of my peers were supportive and some were just, 'You are crazy,' " Whitman said. "My mother was very happy. My sisters, Wendy Munson and Tina Porter, were supportive. However, my father was resistant because he served in 1955, and the Navy was very different at that time. He told me that I would not make it through boot camp.
"As I got on the bus to say goodbye, we both had tears in our eyes. That is when I knew my pops was proud of my decision to join. However, I still needed to prove him wrong."
That determination got her through boot camp in 1985 in Orlando, Florida, which is not to say she had fun. Days were planned down to meal times and, with no freedom to speak of, there were dark hours.
"But I knew I made the right decision," she said. "I wanted to make a difference, and I knew this was where I belonged."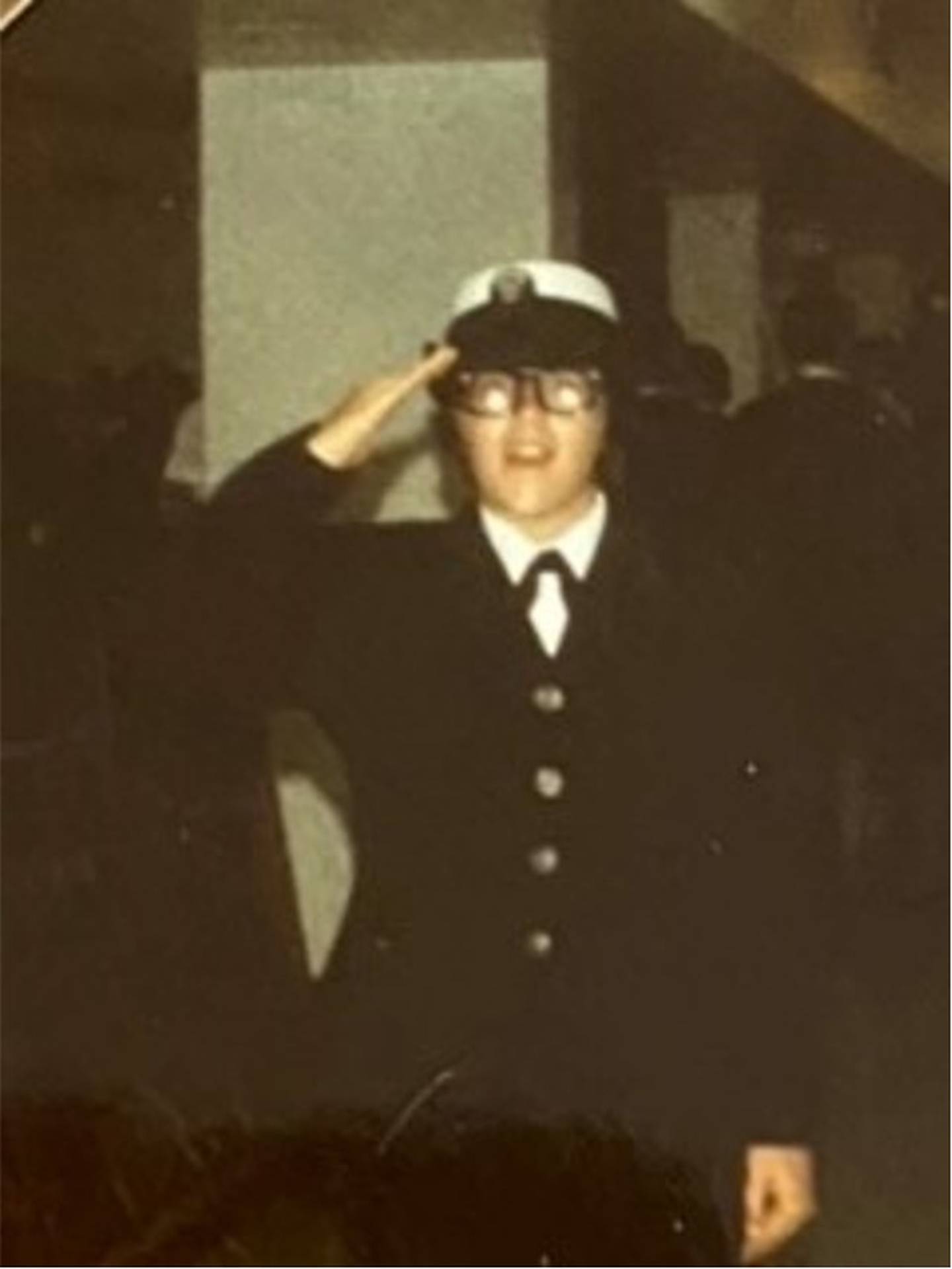 After graduating boot camp Oct. 25, 1985 – "one of the proudest moments of my life" – it was off to Yeoman "A" School in Meridian, Mississippi.
It was during her first duty station in Barbers Point, Hawaii, that she began climbing the enlisted ranks.
"This is where I found that I had two families: the one I left and my new Navy family," she said. "I found my niche, and I finally fit in. Before that, I was a kind of a tomboy, and I felt I never really fit in anywhere."
In time, she set her sights on an ambitious long-term goal: command master chief.
A CMC is the senior enlisted leader who reports directly to the commanding officer or commander. Whitman had worked with some outstanding CMCs and honed leadership skills by training three divisions and running battle stations.
She later applied for and was selected as a CMC.
Along the way came an unexpected wrinkle: marriage and a family. She met her husband, Thomas Whitman Jr., a Marine stationed in Hawaii, in January 1987. They were married the following summer. A son, Thomas Whitman III, was born two years later.
"It was very challenging juggling my Navy career and my husband's Marine Corps career and a new baby," Whitman said. "I did, however, have a lot of support from my Navy family and friends. I do not know what I would of done without everyone's support."
Even with commitments at home, Whitman collected promotions and honors. She served aboard the aircraft carriers USS Nimitz and USS Dwight D. Eisenhower, as well as Fleet Air Reconnaissance Squadron 3, submarine tender USS Holland, Navy Recruiting District Boston and multiple other commands.
She was contemplating retirement when, in June 2015, the bombshell news arrived that the Navy made her the 17th fleet master chief of the Pacific Fleet, overseeing 250,000 naval personnel and every ship, submarine and aircraft in the Pacific region.
Back home in the Illinois Valley, Navy Bob rejoiced at the news.
"It makes me feel proud to know someone who utilized all their talents to the maximum and succeeded," Ankiewicz, who died in 2018, said at the time. "I had nothing to do with her success: She did it all."
For Whitman, it was a whirlwind few years. The Pacific Fleet's area of responsibility was vast, and she engaged with sailors, civilians and family members. It was a rewarding and exciting time, but at one point "devastating and heartbreaking," she said. During her watch, 17 died in the collisions of the USS Fitzgerald and USS John S. McCain.
Despite that tragedy and the obvious stresses of the job, Whitman said she misses the Navy five years after retirement. She does not, however, regret the decision.
"When I retired, it was the right time. U.S. Pacific Fleet was the pinnacle of my career," she said, "and you just know when you are ready to retire."
She spends some of her time encouraging young men and women to "take the leap" if they have contemplated military service. Also, she mentors CMCs and anyone who reaches out.
"It will be the hardest decision but the most rewarding thing you do," Whitman said. "I was from Piety Hill, and this little girl had the opportunity to travel around the world and experience things that cannot be taught at any college."
And although she helped blaze a trail for women – female enlistment has climbed from 7% in 1985 to 18% today – her counsel applies to men and women alike.
"Everyone in the Navy has the same opportunity to succeed," Whitman said. "It is up to them on whether or not they want to."