Boys golf
Ottawa 141, Morris 169: At Deer Park Golf Club, the Pirates, behind medalist Drake Kaufman's 2-under 33, defeated Morris in an Interstate 8 Conference dual meet Wednesday.
Ottawa (2-0) also had counting scores from Jacob Armstrong (34), Chandler Creedon (35) and Seth Cooper (39). Colt Byson also had a 39 with Bryer Harris posting a 43, Alex Billings a 44, and Logan Cottingham a 49.
Fieldcrest 173, Marquette 177: At Deer Park on Monday, the Crusaders' Carson Zellers and Daniel Hoffman each carded 41s in the loss to the Knights. Ashton Grady had a 46, Braxton Penne a 49, Kaden Chalus a 58 and Denver Trainor a 64. Fieldcrest's Nathan Buchanan was medalist with a 39.
Boys soccer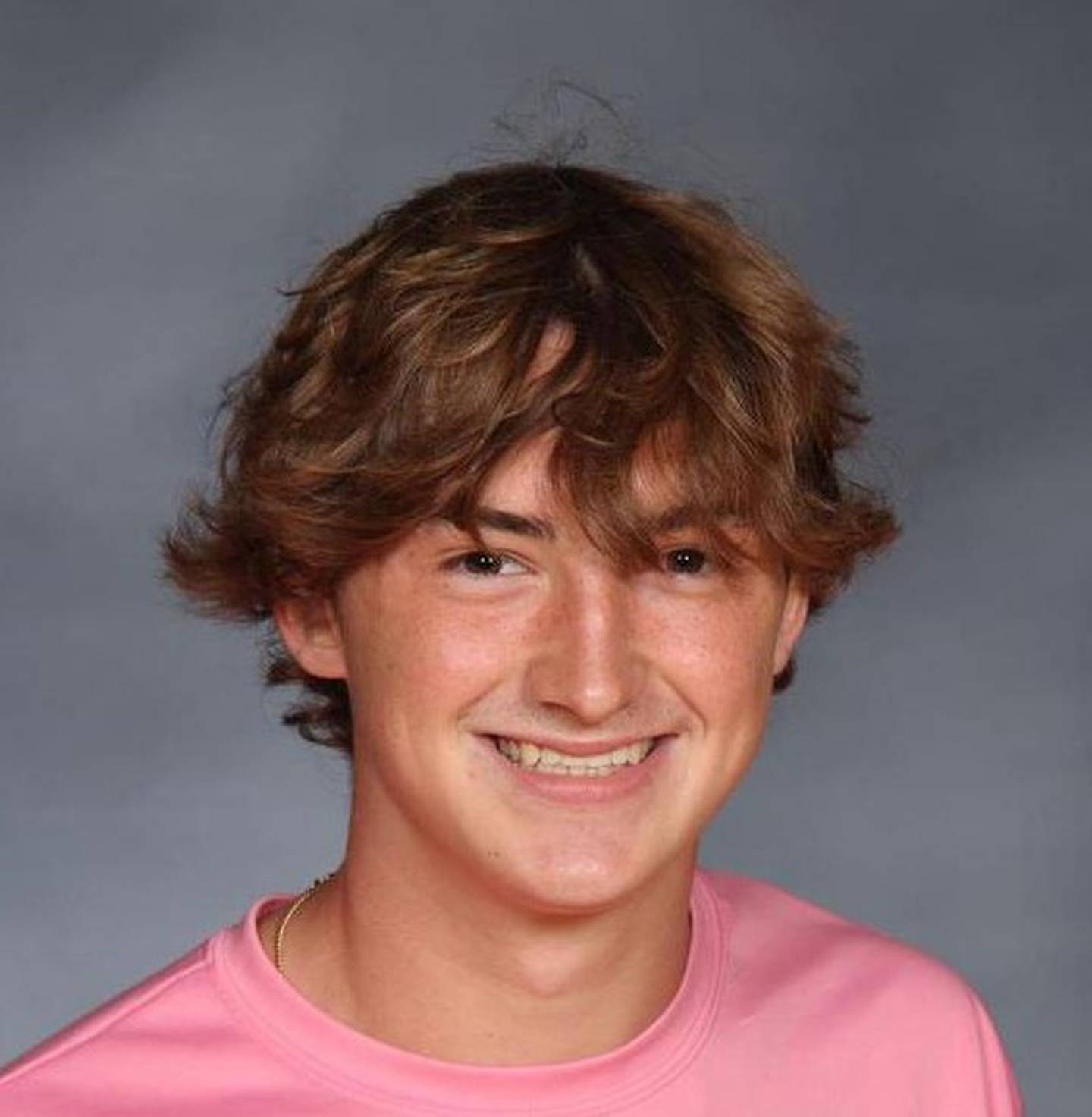 Streator 8, Cornerstone Christian 1: At Bloomington, the Bulldogs' Noah Russow scored three goals to lead the way to the win over the Cyclones.
Landon Muntz added a pair of goals for Streator, and David Paton, Cristian Cerda and Pancho Zuniga each found the back of the net.
Kaneland 7, Ottawa 0: At Maple Park, the Pirates dropped the Interstate 8 match to the Knights.
Earlville 2, IMSA 0: At Aurora, the Red Raiders posted the shutout against the Titans to open the Little Ten Conference season.
Griffin Cook scored both goals for Earlville, and Trenton Fruit earned an assist. Goalkeeper Adam Waite, Grady Harp, Carlos Gonzalez, Isaac Vazquez, CJ Fuller, Scott Brandt and Jeff Peterson were cited by Red Raiders coach Jay Bann for their solid play.
Indian Creek 2, Serena 1: At Serena, the Huskers fell in their LTC opener to the Timberwolves to fall to 3-2 overall on the season.
Serena's goal came on a penalty kick by Tanner Faivre midway through the second half before IC scored twice late to grab the win.
"We let this one get away from us today," Serena co-coach Jeremy Foreman said. "After scoring the penalty kick, we backed off and allowed Indian Creek to get back into the game. Credit Indian Creek for battling back and taking the lead. We have some work to do to get where we want to be. Our guys work hard, and I am confident we will get there. We are still learning a lot about our team, and I think it will come with time."
Johnsburg 9, Sandwich 1: At Sandwich, the Indians fell to the Skyhawks in the Kishwaukee River Conference match.
Kayden Page scored for Sandwich, and keeper John Carlson made 19 saves.
"With each game, this team is getting better and smarter, developing those fundamentals that we drill each day we practice," Sandwich coach Ian Schielein said. "This season is long from over, and we are eager to keep pushing and keep playing better soccer every time we are on the field."
Girls volleyball
Woodland def. Cornerstone Christian 14-25, 25-16, 25-21: At rural Streator, the Warriors bounced back after dropping the opening set to defeat the Cyclones.
Woodland was led by Shae Simons (12 service points, three aces, 16 assists), Cloee Johnston (nine kills, four points, a block, two assists), Grace Longmire (seven kills), Malayna Pitte (three points, two kills) and Kaiden Connor (nine digs).
Sandwich def. Harvard 25-21, 25-20: At Harvard, the Indians topped the Hornets for their first win of the season and first win in the Kishwaukee River Conference.
Sandwich (1-7, 1-2) was led by Brooklyn Marks (11 service points, two aces, five digs), Jessica Ramey (three kills, six assists, two digs, seven points), and Londyn Scott (three kills, one block).
Ashton-Franklin Center def. Leland 25-23, 25-12: At Leland, the Panthers dropped a two-set match to the visiting Raiders.
Cross country
Sandwich competes at Sycamore Invite: The Sandwich girls finished sixth and the boys 15th at Monday's Sycamore Invite at Kishwaukee College in Malta.
In the girls race, Sunny Weber ran to the first-place finish in a time of 17:50. Weber was followed by teammates Joanna Rivera (30th, 21:36), Emily Urbanski (31st, 22:05), Erin Lissman (53rd, 23:45), and Hannah Treptow (59th, 24:33)
Max Cryer paced the boys squad with a 53rd-place mark in a time of 17:52, followed by Alex Walsh (76th, 18:42), Josh Schaefers (111th, 21:42), Travis Kellogg (136th, 24:20) and Nigel Sajulan (145th, 28:00)
Boys JV golf
Ottawa 176, Morris 187: At Deer Park, the Corsairs were led in the win by Wyatt Stone's 41, followed by Deklan Gage (43), Rylee Houge (45) and Jax Addis (47). Jack Carroll also carded a personal-best 52.