Only a handful of individuals know the meaning of the term "vexillology," which is the study of flags. That's because there aren't many people who devote their lives to that practice.
Florence M. Hutchison was one of the few. A former schoolteacher from Greenfield, Hutchison was responsible for the design of the current Illinois state flag, which was adopted in 1969.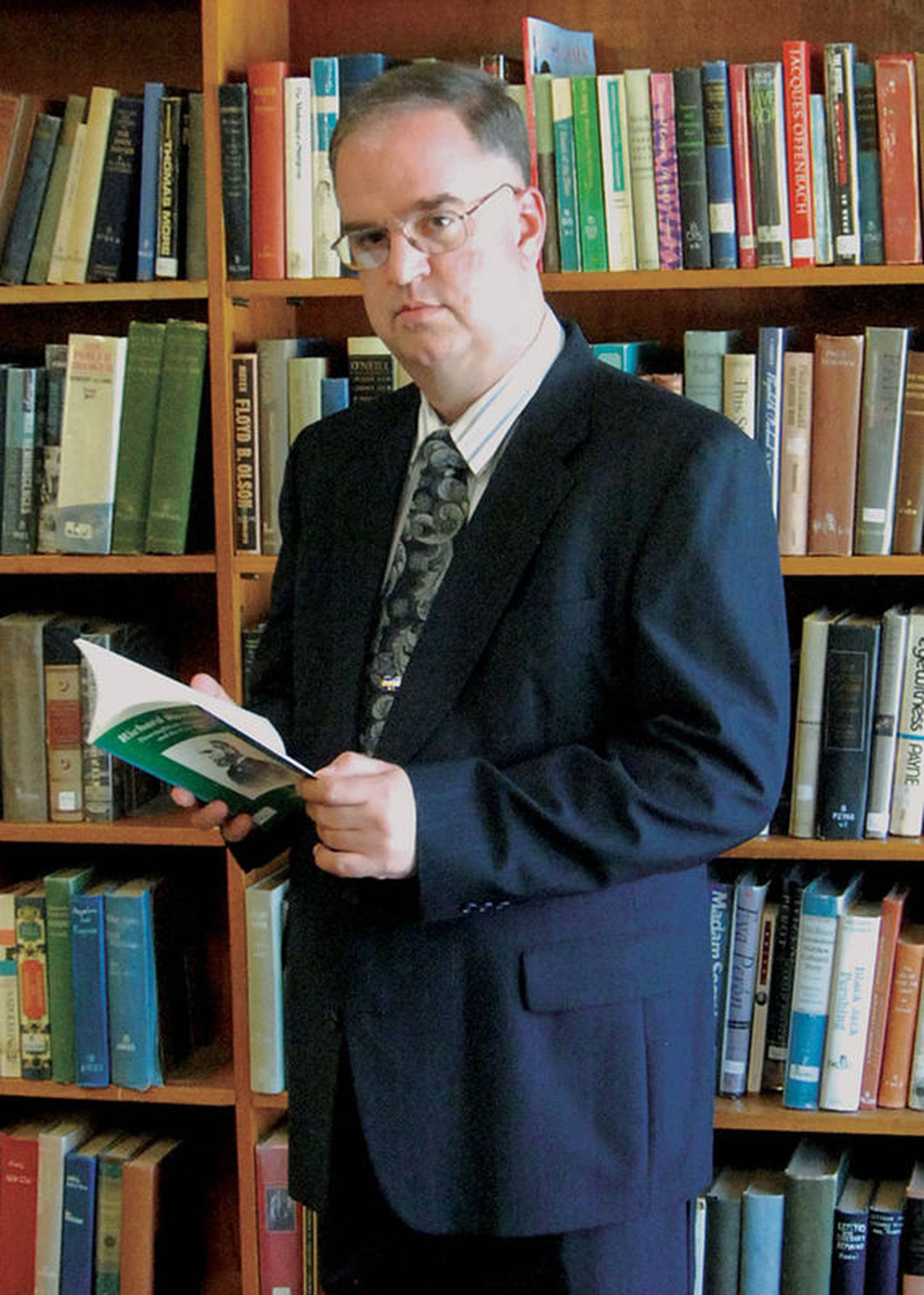 The state flag was back in the news this month with Gov. JB Pritzker's announcement that a commission was being established to consider a redesign of the flag.
Whether Mrs. Hutchison, who died in 2004 at age 93, would have been happy with that news is unclear. But there is no questioning her vast knowledge of flags, in addition to her keen interests in history, genealogy and cemetery records. Indeed, Hutchison found a way to turn her passion into her life's work.
Sadly, Florence Hutchison is forgotten by many today. Even the official news release from the state of Illinois, announcing the task force, incorrectly credited her husband, Sanford, with the design of the current state flag.
The release couldn't even spell the name "Hutchison" right. Just 50 years after her yeoman efforts for the flag, Florence Hutchison can't get any love from the government of her beloved state.
A Chicago native, Hutchison moved with her family to a farm in Oklahoma in 1914, at age 3. As a youngster, she developed an interest in flags while in 4-H. In 1936, she earned a degree in home economics from Oklahoma State University, where she met her future husband, Sanford. The union produced five children.
The couple later taught on the high school level in Oklahoma and Missouri. Sanford Hutchison also was a government worker and moved the family to Arizona, where he taught agriculture and irrigation on an Apache reservation.
Eventually, the Hutchisons settled in the village of Greenfield, south of Jacksonville, in 1955. There, Sanford was hired as the agriculture teacher, while Florence eventually taught home economics in Franklin, Brussels and other area schools.
In 1967, Florence Hutchison began promoting an update in the Illinois state flag, and delivered a number of lectures on the subject. She also extensively researched the state seal, and created a possible design for a new flag. In 1969, Gov. Richard Ogilvie invited her to join a commission to that effect.
Meanwhile, half a world away, an American serviceman in Vietnam also realized that the flag could use some work.
The Illinois flag was one of many state banners that adorned a new mess hall in Da Nang. The flag had been sent by Illinois state Rep. Jack Walker of Lansing.
In July 1968, Walker received word from Chief Petty Officer Bruce McDaniel (whose parents lived in Waverly, near Greenfield) that comrades were always asking "what state is that flag from?" because the name "Illinois" was nowhere to be found on the banner.
There were other idiosyncrasies with the flag, which had been adopted on July 6, 1915, after a statewide effort from the Daughters of the American Revolution.
Though the flag was widely accepted, it did not have a complete rendition of the official seal of Illinois, only using a partial version. The flag also included olive branches and arrows, which were never depicted on the seal.
In December 1968 – five months after his contact to Walker – McDaniel was killed in a hunting accident in North Carolina. On Feb. 11, 1969, Walker introduced House Bill 340, calling to add the words "State of Illinois" to the flag.
Two months later, Hutchison contacted Thomas C. Rose, a state rep from Jacksonville, with ideas on a flag bill, including her proposed design. Rose advised Hutchison that the Walker Bill already had been introduced, but offered to "see if we can incorporate your ideas into that bill by amendment."
In the end, only the word "Illinois" was added to the flag, while more elements of the state seal, including images of the rising sun, water, prairies and a laurel branch also were implemented. The dates of 1818, signifying the year of Illinois statehood, and 1868, for the year the seal was adopted, also were added.
In turn, the olive branches and arrows were removed. The overall design of the new flag, however, was similar to the previous one.
On Sept. 16, 1969, Ogilvie signed an amended House Bill 340 for the new flag. Florence Hutchison was credited for the new design in papers statewide, and was in demand as a speaker for historic and civic organizations. She subsequently received the Award of Merit from the Illinois State Historical Society for her work on behalf of the flag.
After retiring in 1972, the Hutchisons settled in Jacksonville, where Florence hit the ground running with her passions. She played a pivotal role in organizing the Jacksonville Area Genealogical and Historical Society, serving as its president and editor of its quarterly publication for 20 years.
Well-liked and widely respected, Hutchison received a service award from the Illinois State Genealogical Society in 1975. On Dec. 16, 1991, she created the Morgan County Area Genealogical Society, remaining with the group until she closed it on March 4, 2003.
Working with little help, and usually with no compensation, Hutchison spent countless hours indexing local cemetery records and fielding requests on burial and genealogical questions from around the nation. A daughter later said that Florence's work "was an outlet for a very active mind."
She also was a member of the American Association of University Women, the Daughters of the American Revolution, and the Daughters of 1812. Hutchison also held numerous memberships in local organizations in Jacksonville, Greenfield and Carrollton. In 1981, Jacksonville mayor Milt Hocking presented her with a special award for her research and work in indexing cemeteries in the city.
Fittingly, she served as historian and secretary of the North American Vexillological Association from 1976-80.
In her lifetime, Hutchison visited the homes of seven great-grandchildren of Betsy Ross, who is popularly – although incorrectly – remembered as the designer of the American flag. Hutchison also uncovered the fact that one of Ross' great-grandsons was the first elected superintendent of schools in Greene County in 1869.
Hutchison's husband, Sanford, died in 1997, and she moved to Springfield in 2000. In her final years, she could look out her window and proudly see the state flag flying nearby at the capitol complex.
Florence Hutchison died on Aug. 13, 2004, was buried next to her husband in Diamond Grove Cemetery in Jacksonville. Her beloved state flag continues to wave across Illinois, at least for now.
Tom Emery is a freelance writer and historical researcher from Carlinville, Ill. He may be reached at 217-710-8392 or ilcivilwar@yahoo.com.