It's been more than two years since Jelani Day, a 25-year-old Illinois State University graduate student, first went missing.
His body was found nine days later in the Illinois River in La Salle County. It would be another 19 days before the coroner's office identified him.
In the approximately 24 months since Day's death, investigators have been stymied on key questions such as the manner in which he died, what brought him to the Illinois Valley and how did he spend his final hours? Day's family, friends, the community and law enforcement are still searching for answers.
Carmen Bolden Day, Day's mother, said in a recent interview that her son was a strong person. She said he was a donor match for his father, who had been diagnosed with leukemia, and was preparing to help him.
"Why would Jelani take his life? Why would Jelani let something happen to him? He wouldn't. He had too much to live for," she said. "Jelani always talked about what he was going to do – what he was going to do for me, what he was going to do for his dad."
Police have classified Day's case as a death investigation and said they have no leads. The La Salle County Coroner's Office has said Day's cause of death was drowning with no signs of struggle, but his mother maintains her son did not die by suicide and has suspected foul play.
"I have no factual information to prove that it was a suicide, a murder, an accident, or anything other than that, based on what we have right now," said Peru Police Chief Sarah Raymond, who heads the task force investigating Jelani Day's death. "All we know is that it is a death investigation and it's only suspicious in nature because we don't know. There are so many unknowns."
Bolden Day said she believes law enforcement has not done enough in her son's case.
"I want to see them work," Day said. "I don't want them to keep telling me there's nothing because he was not a ghost. ... They're not doing enough. There's no urgency for me from the task force to find out what happened to Jelani."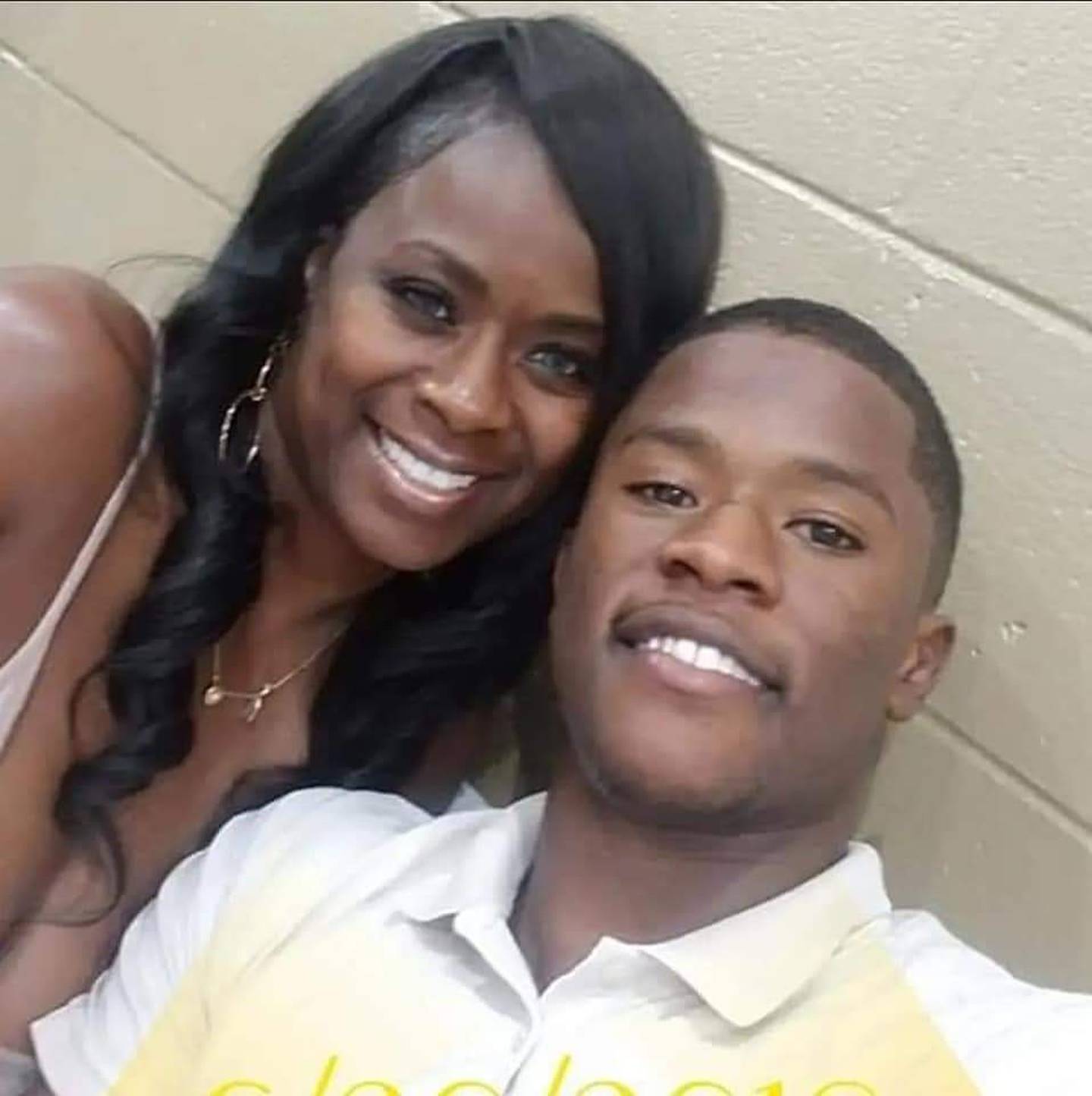 Following Day's death, his family advocated for justice, requesting the FBI take over the investigation. They also maintain there was a lack of communication, a mishandling of evidence and not enough attention being put into the case by police.
A series of emails show local police asked the FBI to take over the case or provide assistance. The FBI assigned a case agent to help in the investigation, but declined to take the case, according to records obtained in response to Freedom of Information Act request.
Day was reported missing on Aug. 25, 2021, and was found dead Sept. 4 in the Illinois River near the Route 251 bridge in Peru. His family reported they had last spoken with him in the evening hours of Aug. 23. He was last seen the next day on the Illinois State University campus.
Bloomington police and the La Salle County Sheriff's Office also are a part of the multi-jurisdictional investigation into Day's death. Bloomington police declined comment for the story.
Day's car, which was found in a wooded area on Aug. 26, 2021, behind the Illinois Valley YMCA, contained his journal, a marijuana "blunt" and a Tennessee license plate in the trunk, records show.
On Sept. 2, his wallet was found in La Salle, in a straight line north of the car. His ISU lanyard was found Sept. 4 along U.S. 6.
The license plate on his car was removed and has never been recovered. Law enforcement said there was one license plate on the rear of his car. The screws were missing.
"Somebody took it off," Raymond said. "Whether it was him or somebody else, we have no idea."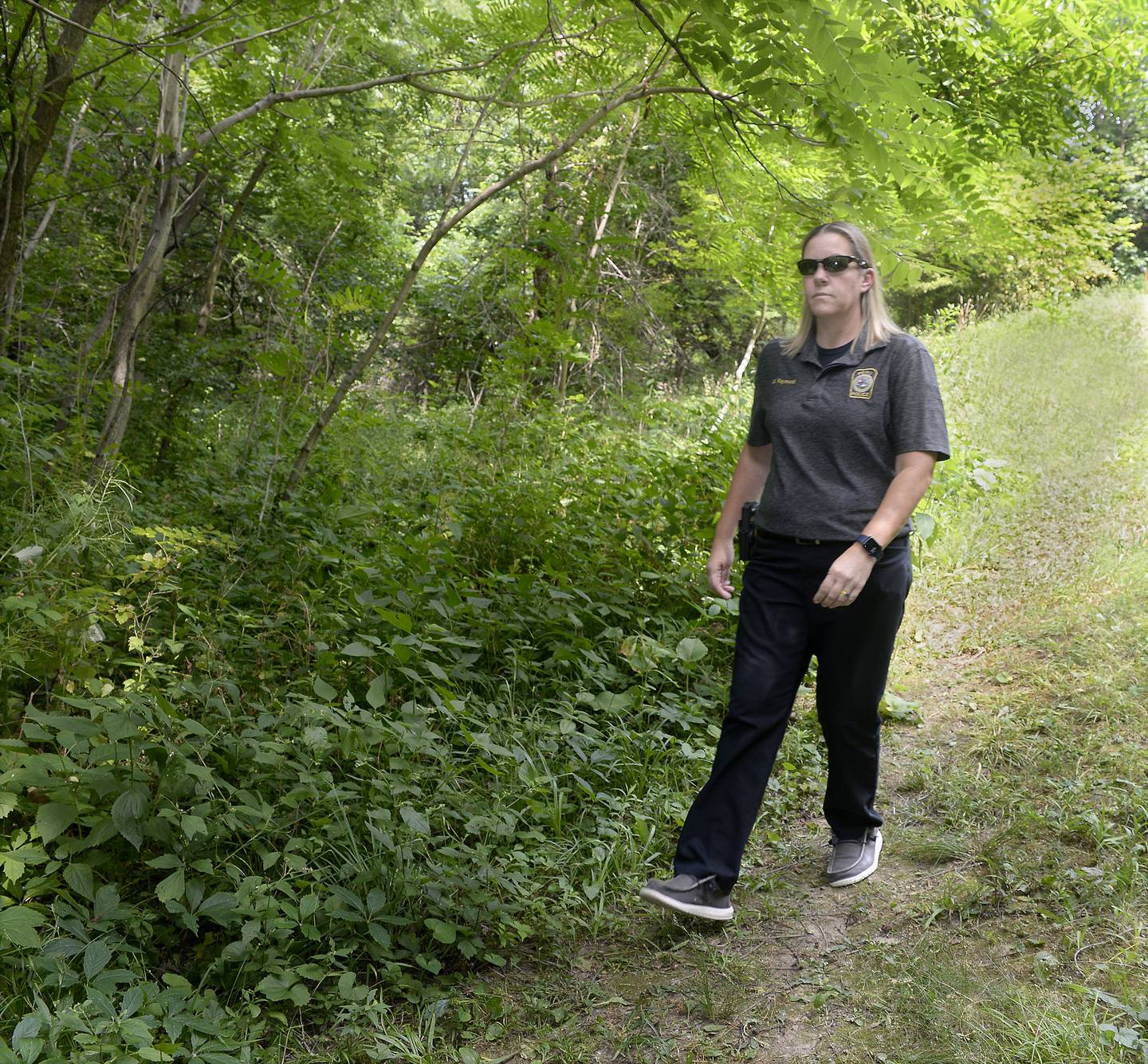 What brought Jelani Day to the Illinois Valley?
The question lingers regarding what attracted Day to the Illinois Valley.
"He had no reason to be in Peru," Bolden Day said. "We don't know anyone from Peru."
The Bloomington Police Department recently unlocked Day's cellphone based on video footage Bolden Day shared with law enforcement of her son unlocking his phone.
The phone was discovered off of Interstate 55 near Bloomington in November 2021 and sent to the FBI at the task force's request. The FBI was unable to unlock the phone and sent it back.
Officials said there have been no leads found on the phone, but they are working on getting more information.
"There are regular text messages and talk and stuff like that," Raymond said. "There's nothing that would lead to any fact of this case whatsoever that we found at this point. It is still being analyzed by different people."
Raymond said Day's phone was turned off at Beyond Hello, a marijuana dispensary in Bloomington, the morning he went missing. Police have been unable to track his location from that point on, Raymond said.
Police have denied Shaw Media's Freedom of Information Act request seeking records from Jelani Day's cellphone including text messages, call logs and apps.
Raymond said the task force has spent numerous hours investigating the case.
"All I can do is reassure the public and (Bolden Day) that we've done everything in our power to try to find out what happened to her son," Raymond said.
Bolden Day created the Jelani Day Foundation to assist other minority families in the search for their missing loved ones. She also played a crucial role in getting a state law passed, which took effect this year, that requires a coroner or medical examiner to ask the FBI for help if they cannot identify a body within 72 hours.
"Justice for me is the perpetrators or perpetrator – I believe there is more than one person – that they are arrested, tried and they are convicted. They need to look me in my face and tell me why they took my child from me," Bolden Day said. "Justice for him means that these police officers, these police departments do a better job when it comes to situations like this. Justice for him is being able to make a change that says Jelani Day's life wasn't in vain."